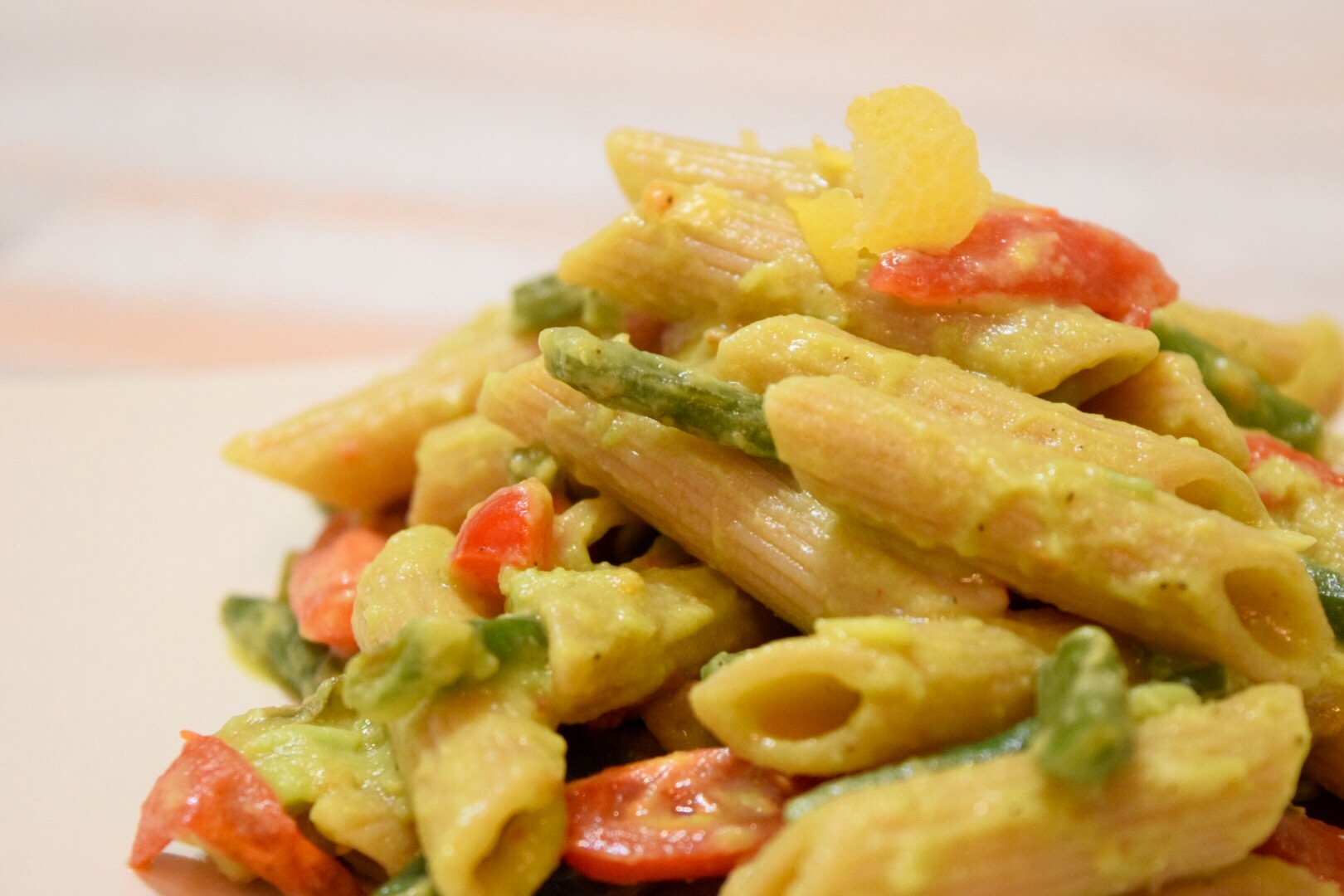 Avocado Sauce:
1 ripe avocado – diced
1-2 cloves of garlic
handful of fresh basil
1 jalapeno
juice from 1/2 a lemon
salt
pepper
Pasta Ingredients:
1 cup whole-wheat penne
1 cup French beans – diced
1/2 cup cherry tomatoes – sliced in quarters
1 tsp lemon zest
salt
fresh black pepper
Olive Oil
PAM
1. Blend together all the avocado sauce ingredients – taste for salt and spice. Add more depending on taste. Sauce should be thick. Set aside.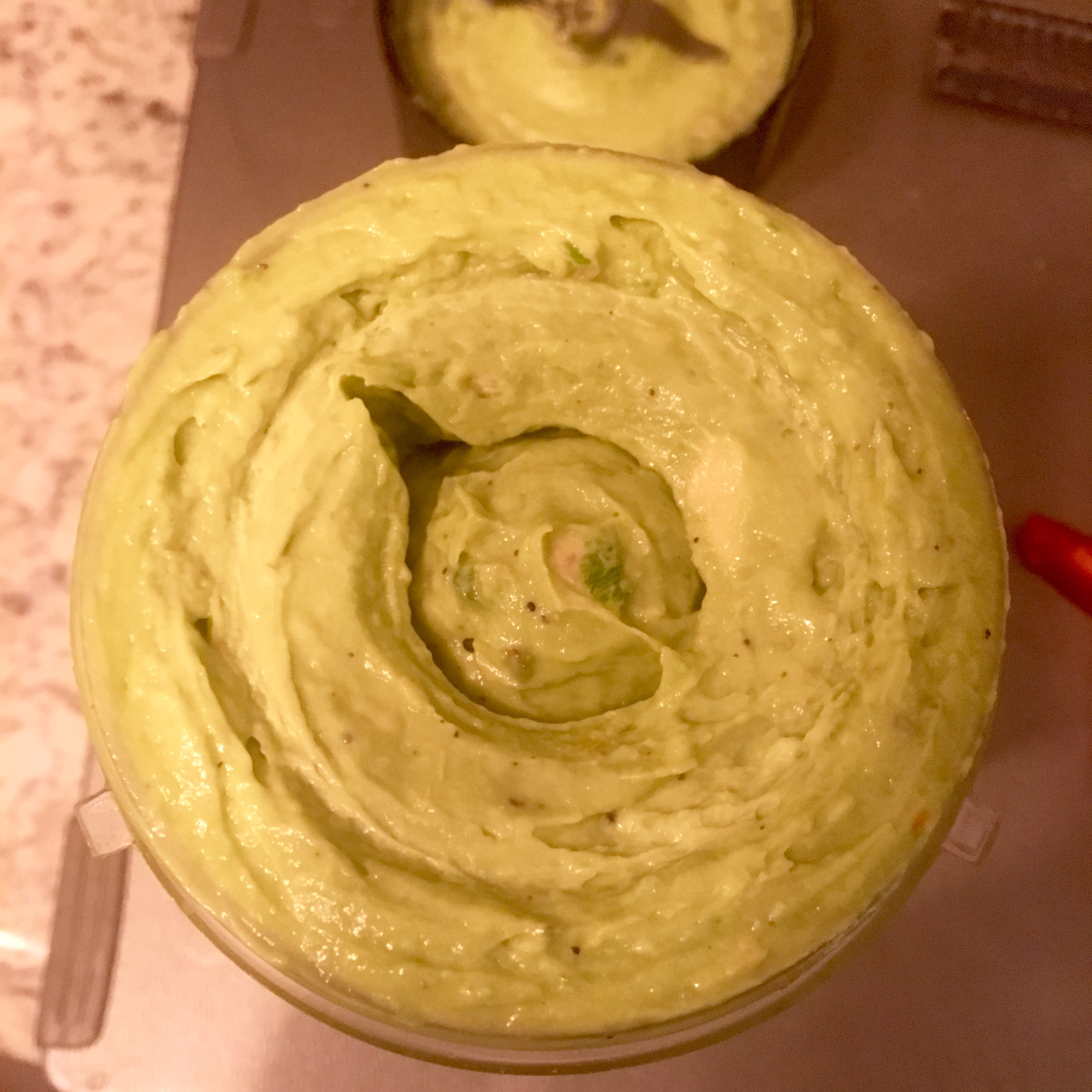 2. Bring salted water in a medium pot up to a boil. Add in the penne.
3. While the penne is cooking, place a medium saute pan over medium flame, spray with PAM and add in about 1 tbsp of olive oil. Add in the diced french beans. Add some salt and pepper and the lemon zest. Saute for about 5 minutes, until fork tender, but not mushy.
4. Once the pasta is cooked, add it into the french bean mixture and toss. Add in about half the avocado sauce – toss well until all the penne is coated. May need to add more sauce if necessary. Add in the quartered tomatoes and toss. Once everything is coated well, taste for salt/pepper/lemon.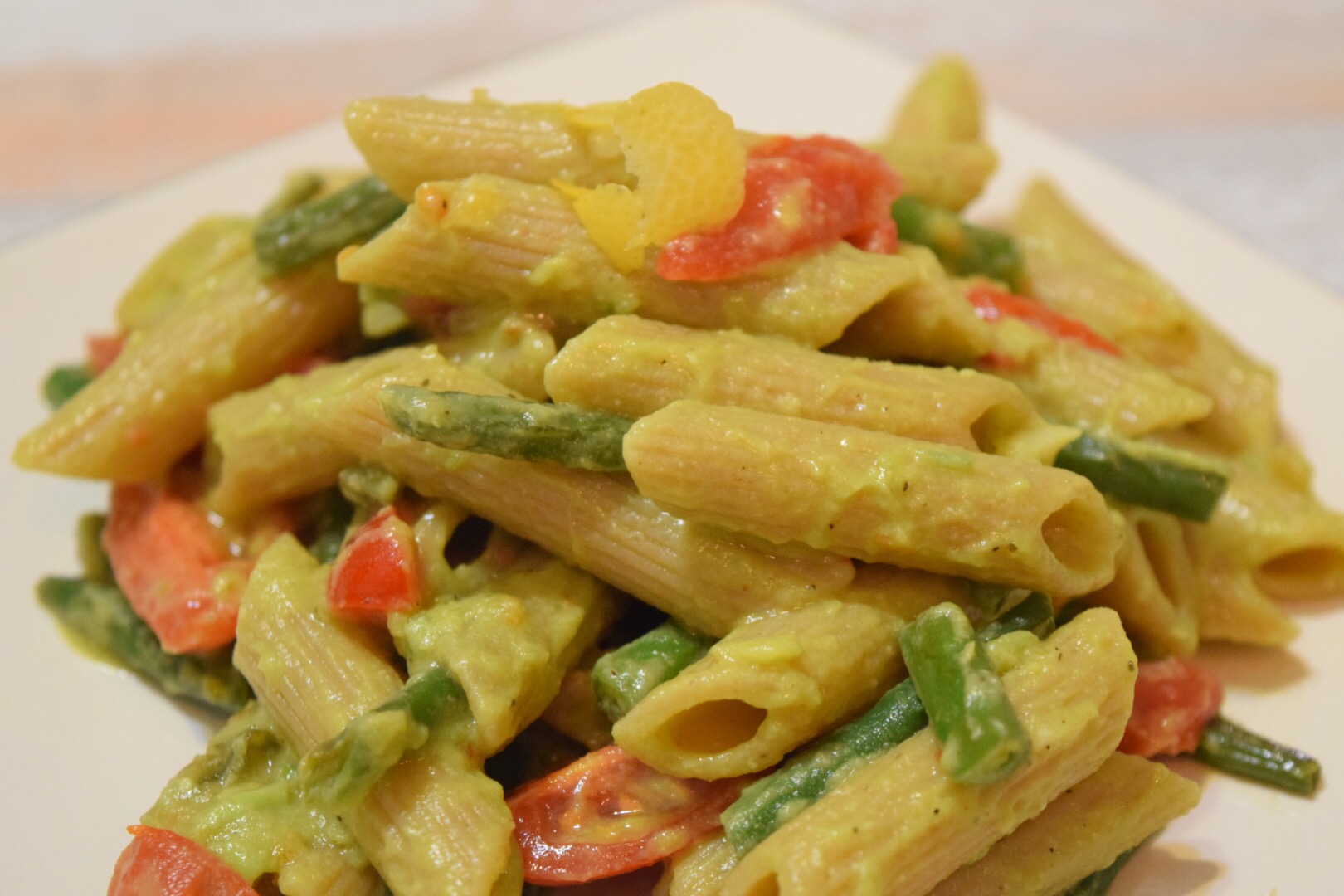 Serve!