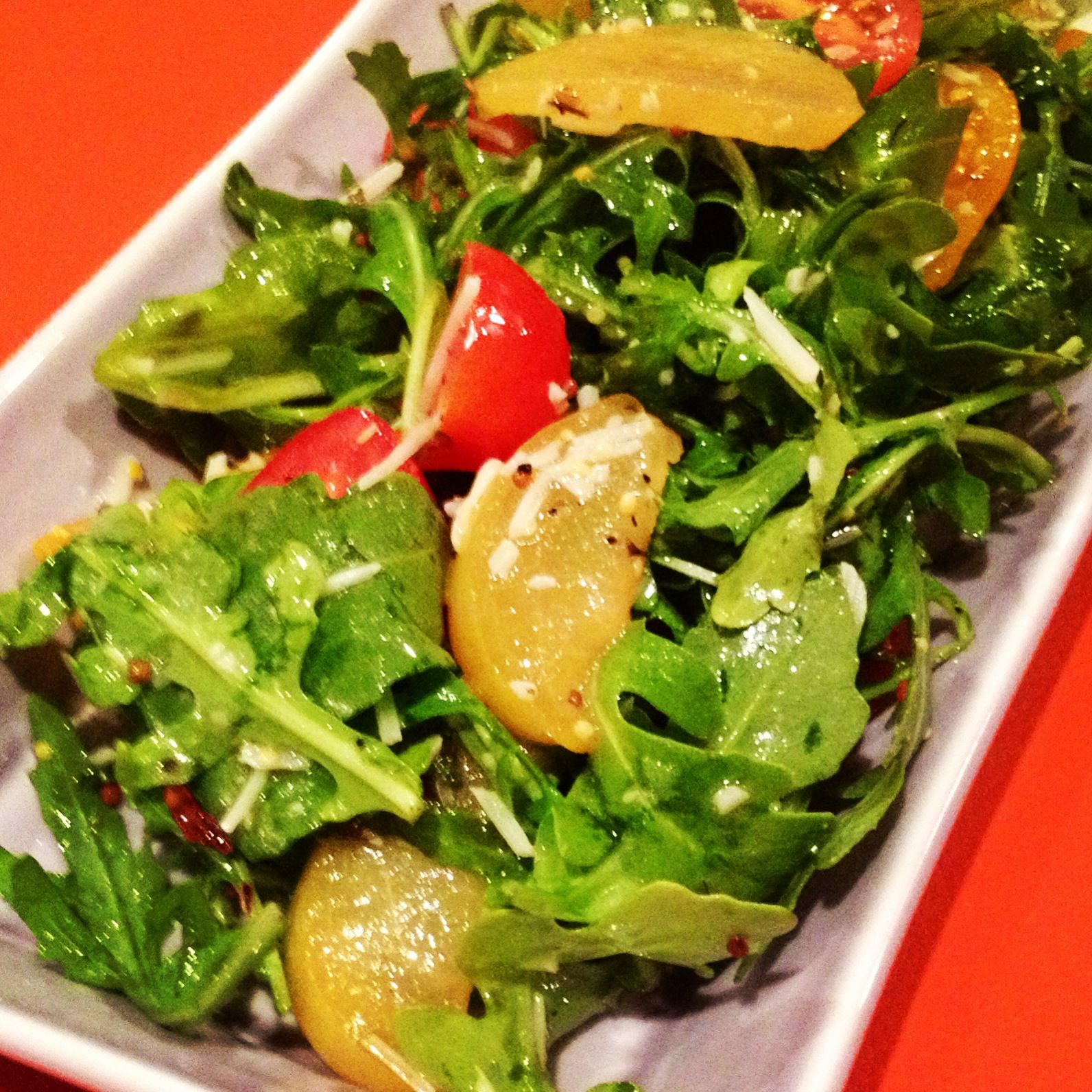 Today I stumbled upon a delicious farmer's market in midtown Manhattan. There were tables full of fresh fruits and vegetables, and it looked so good that I couldn't resist. I decided to pick up a few things – some fresh tomatoes, baby heirlooms, white plums, peaches, cucumbers, etc. I was in a veggie heaven!! As soon as I got home, I couldn't wait any longer to try this delicious fresh produce.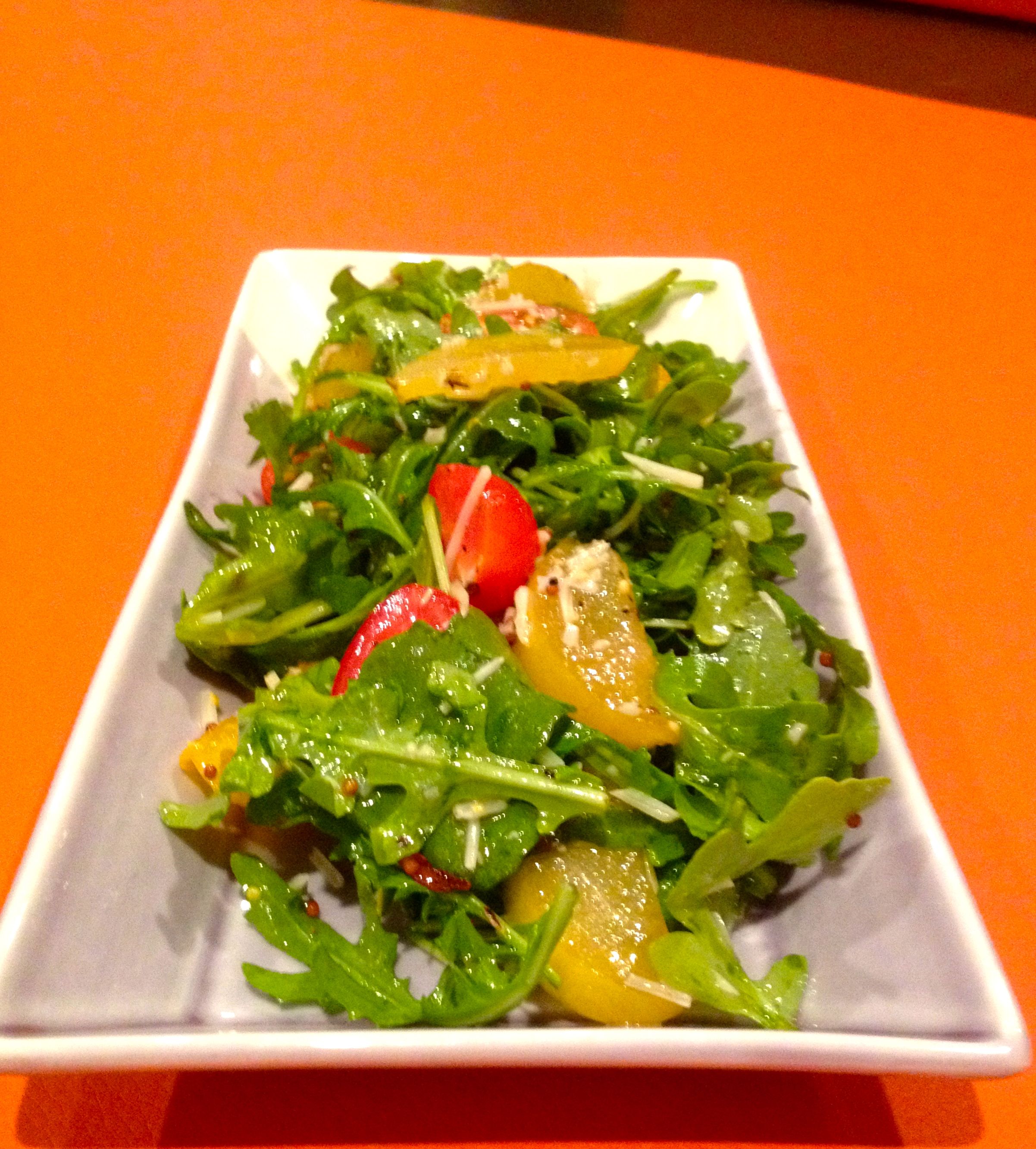 I had some fresh baby arugula at home and I knew I just had to combine the juicy baby heirloom tomatoes with the plums. Ingredients as fresh as these don't require much work. So I put together a simple and delicious recipe for a fresh autumn salad that you can pretty much make with the ingredients already in your pantry!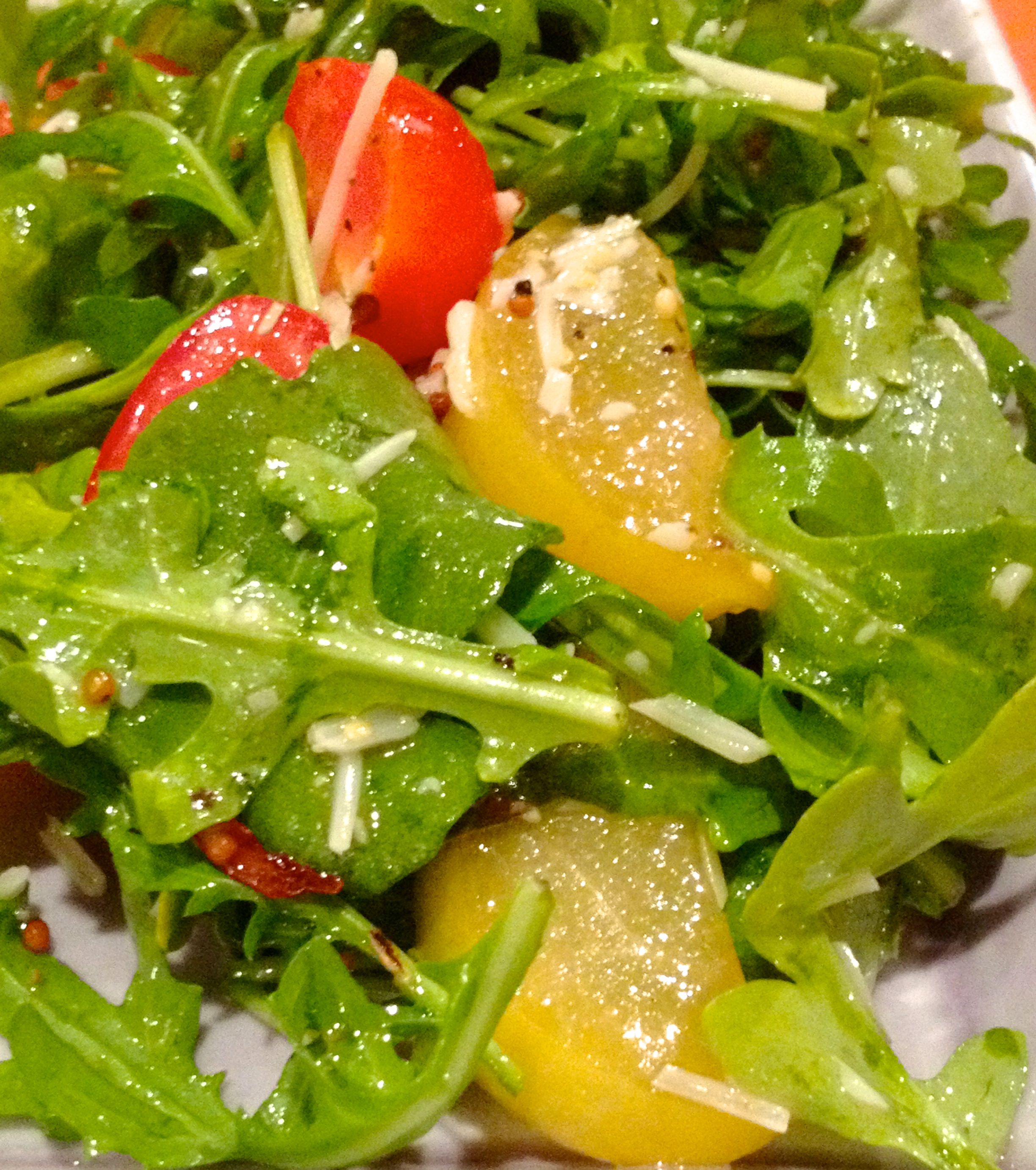 Baby Heirloom Tomato & White Plum Arugula Salad with a Whole Grain Mustard Vinaigrette:
1 bag fresh baby arugula – washed and dried
3/4 baby heirloom tomatoes – halved
2 white plums – thinly sliced
4 tbsp grated parmagiano cheese
Whole Grain Mustard Vinaigrette:
1 tbsp whole grain mustard
1 tsp dried thyme
1 tsp red crushed pepper
sprinkle of coarse black pepper
1 tbsp champagne vinegar
1 tbsp honey
1/4 extra virgin olive oil
1. In a small bowl mix together all of the vinaigrette ingredients, except for the olive oil. Once blended well and continuing to whisk, drizzle in the olive oil until emulsified.
2. In a large bowl toss together the arugula, tomatoes, plums and cheese. Drizzle a couple of tablespoons of the dressing and lightly toss until everything is coated. Serve on a long and shallow plate. Enjoy!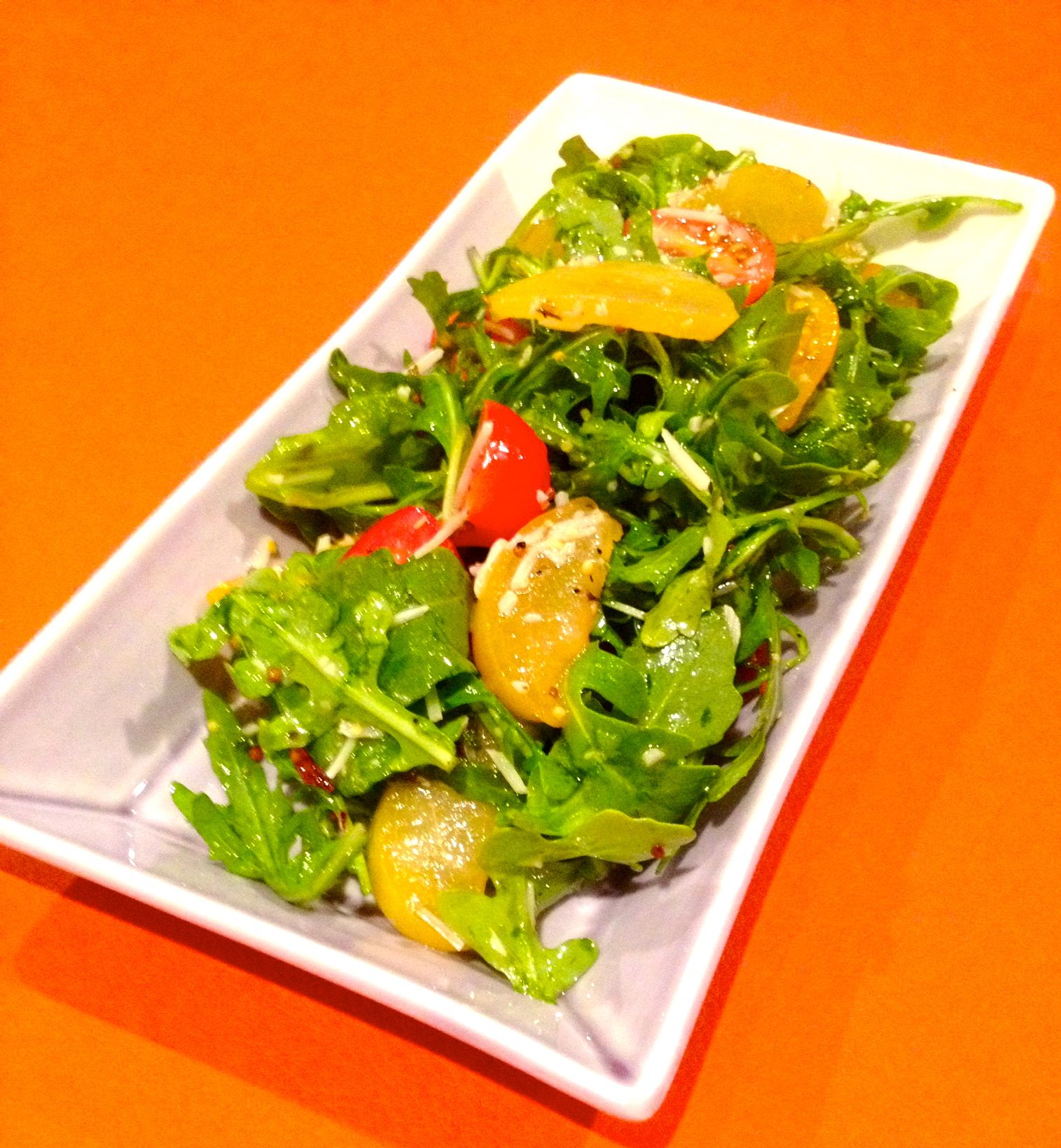 Like what you see? Try these other Delicious Recipes!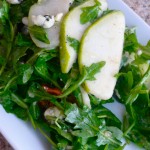 Asian Pear Blue Cheese Arugula Salad with Roasted Garlic Vinaigrette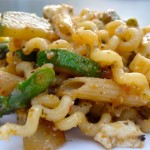 Spring Medley Pasta Salad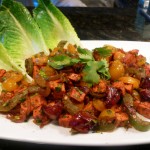 Tandoori Tofu Masala Salad