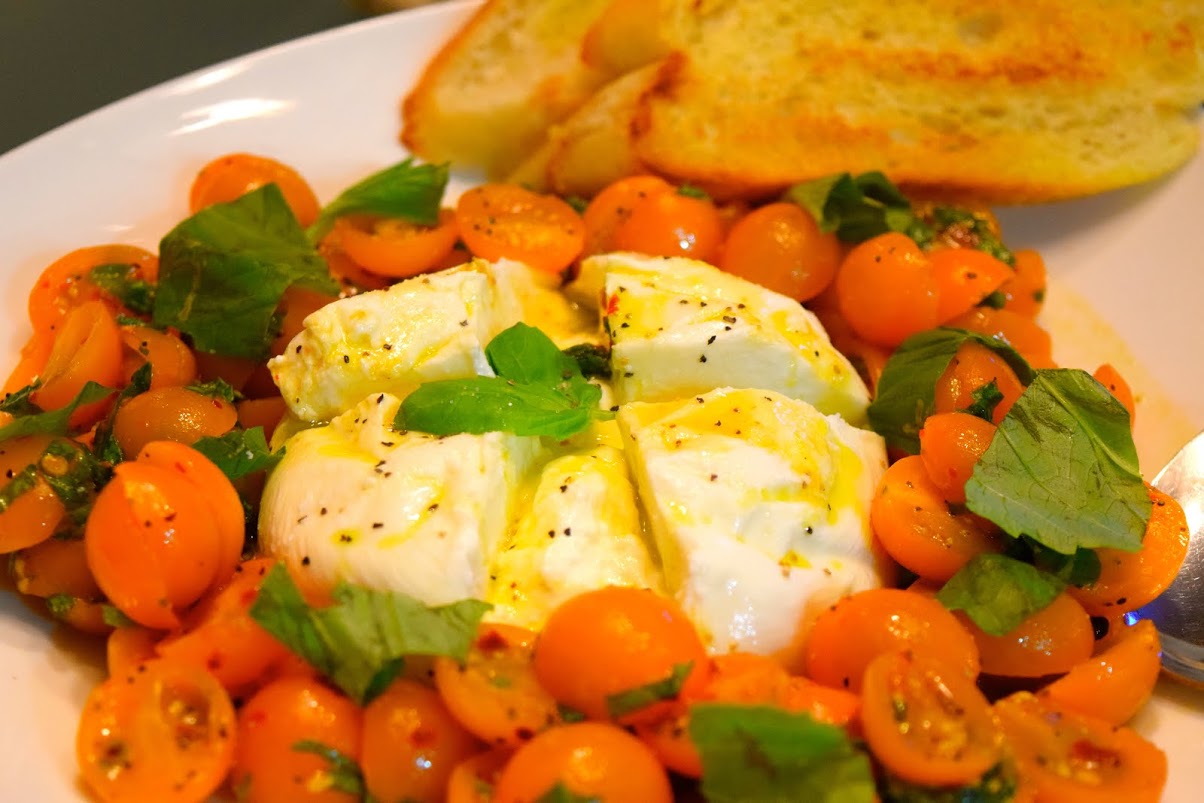 Does this really need an introduction?
Burrata with Truffled Cherry Tomato-Basil Salad: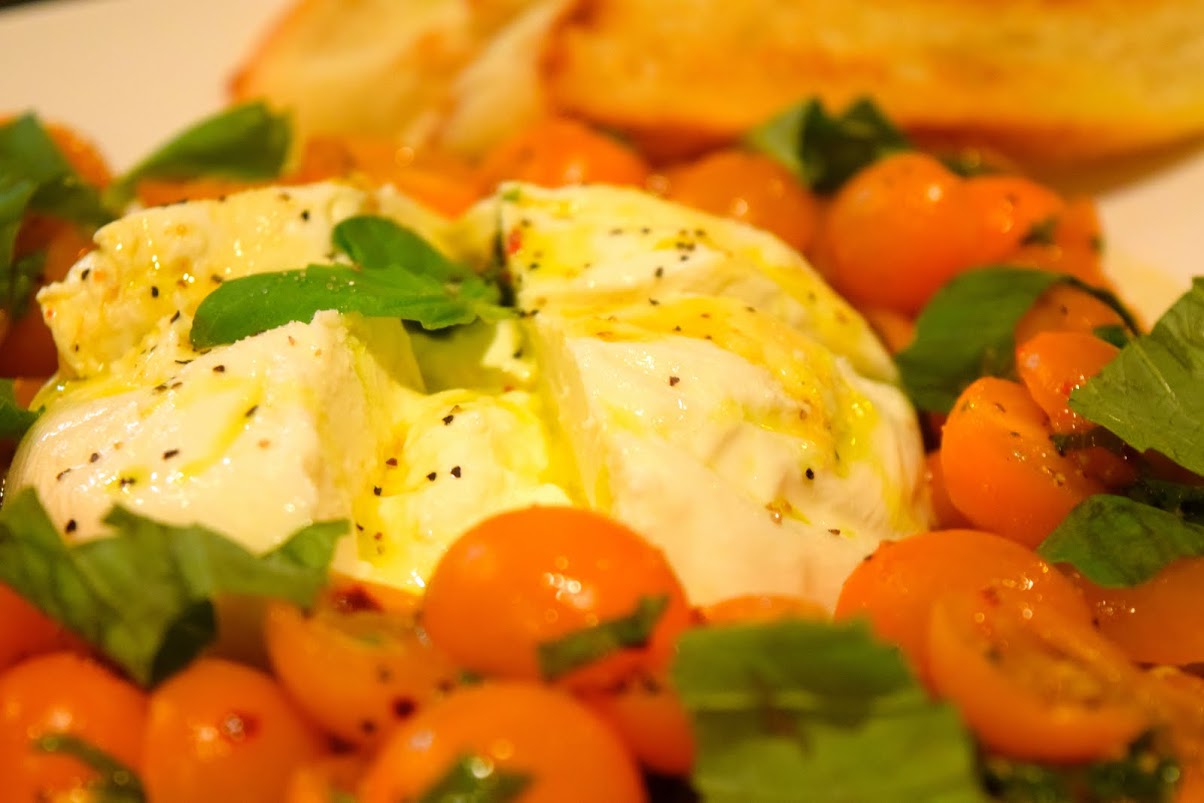 1 fresh burrata cheese – good quality burrata is now available at Costco (Whole Foods sells the same brand)
1 box fresh cherry tomatoes – can be any size box, no real measurements here
a hefty handful of fresh basil
black pepper
salt
1 tsp red crushed pepper
1-2 tbsp good extra virgin olive oil
about 1 tbsp good quality white truffle oil – I bought mine from Dean & Deluca
1 Italian/French baguette
1 clove of garlic
shaved dark chocolate (optional and it's not pictured)
1. In a bowl, mix together the tomatoes, black pepper, salt, red crushed pepper, olive oil, truffle oil, and tear in the basil. Mix and let sit for a good 10-15 minutes so all the flavors can marinate together.
2. In the meantime, slice your baguette on a diagonal, rub the clove of garlic all over it, drizzle with olive oil and toast in an oven or in a pan until golden brown.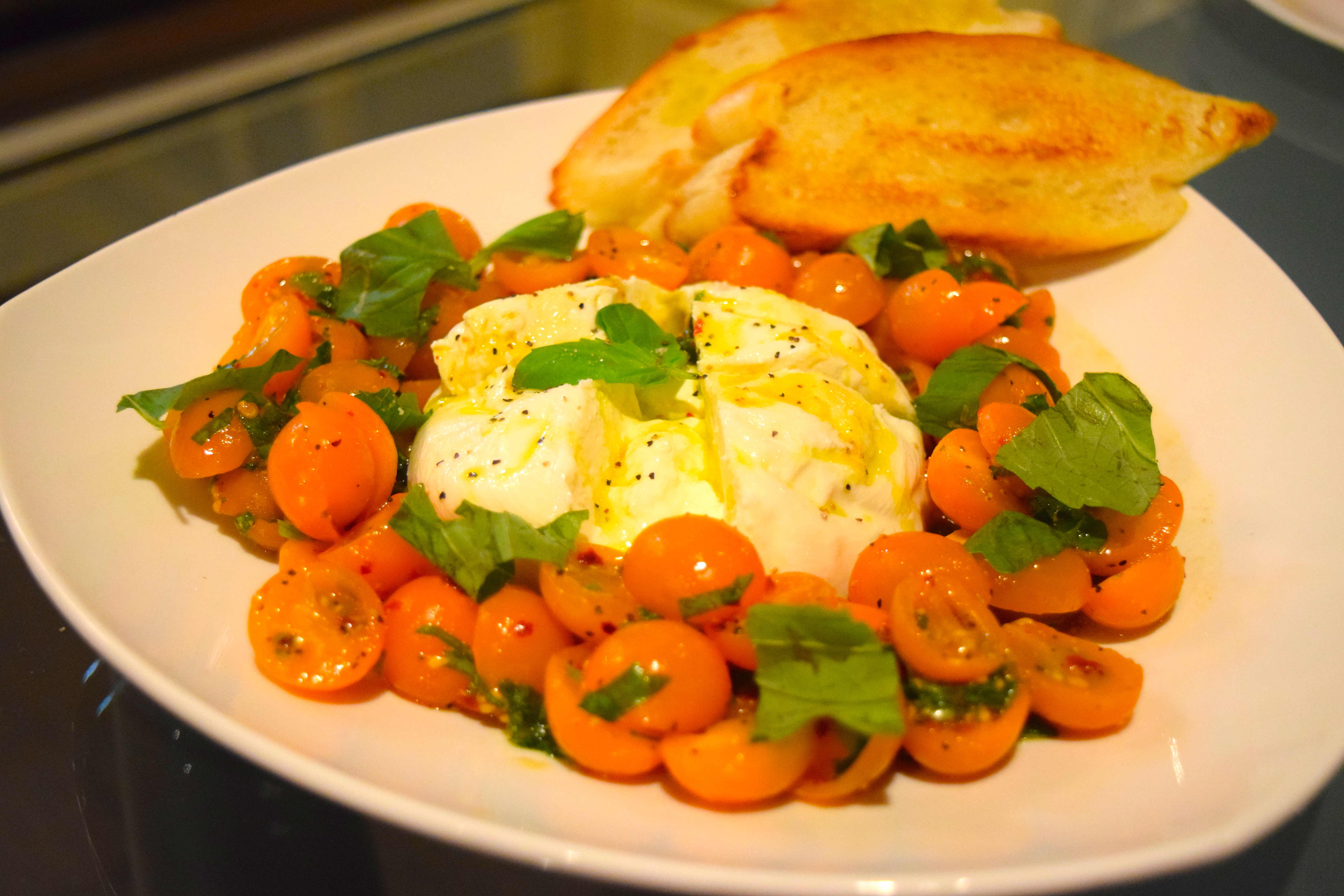 3. In a large serving dish, place the burrata in the middle, and slightly score with a knife until it starts oozing. Toss together the tomato mixture and place around the burrata. Drizzle the entire dish with a bit more extra virgin olive oil and top the burrata with a sprinkle of black pepper and salt. Serve with the crusty bread.
4. If using shaved dark chocolate, when serving, top with about 1 tsp of shaved dark chocolate. The sweetness and bitterness of the chocolate combines nicely with the creaminess of the burrata and strong flavors of the truffle.