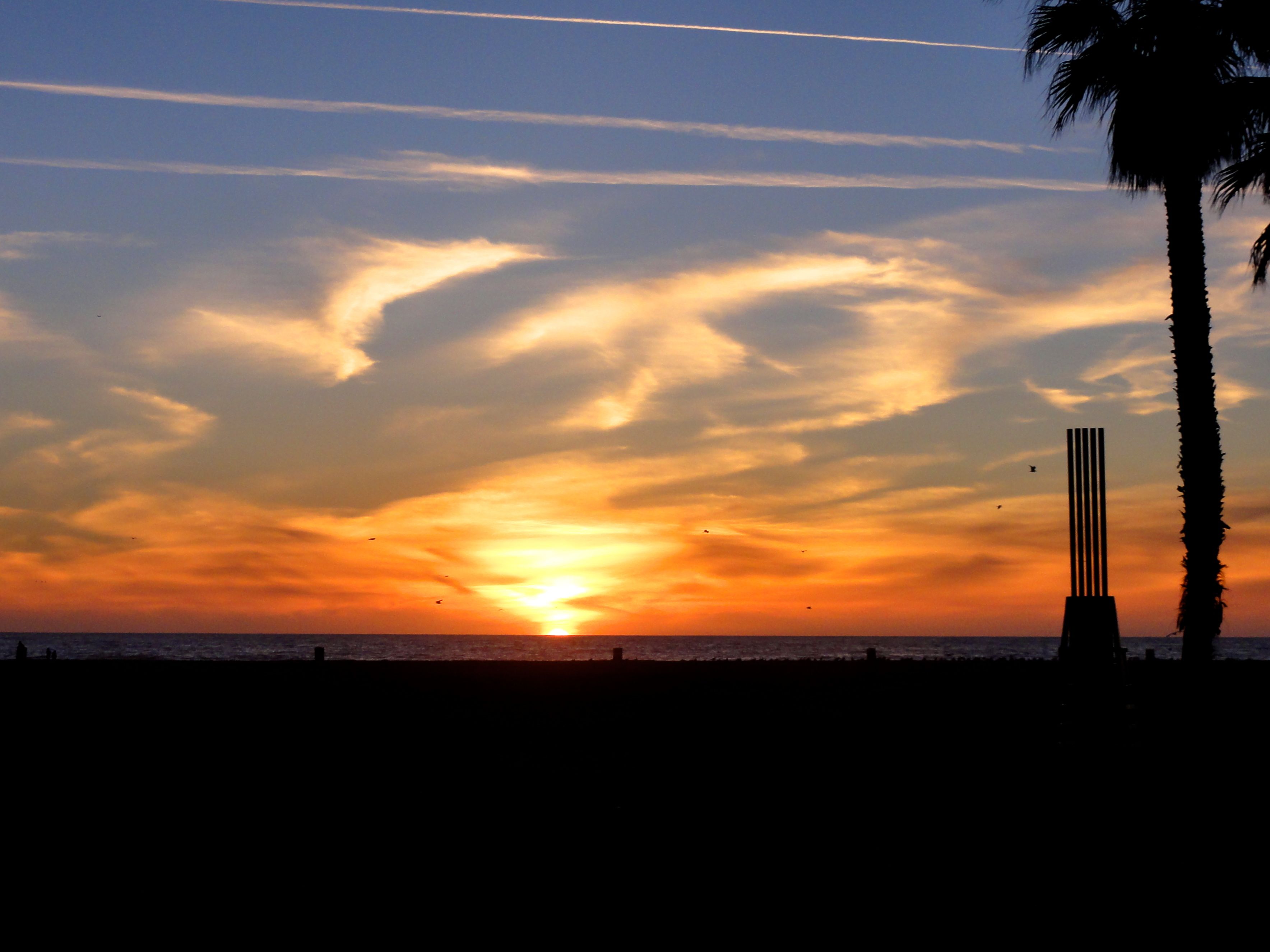 California, knows how to party…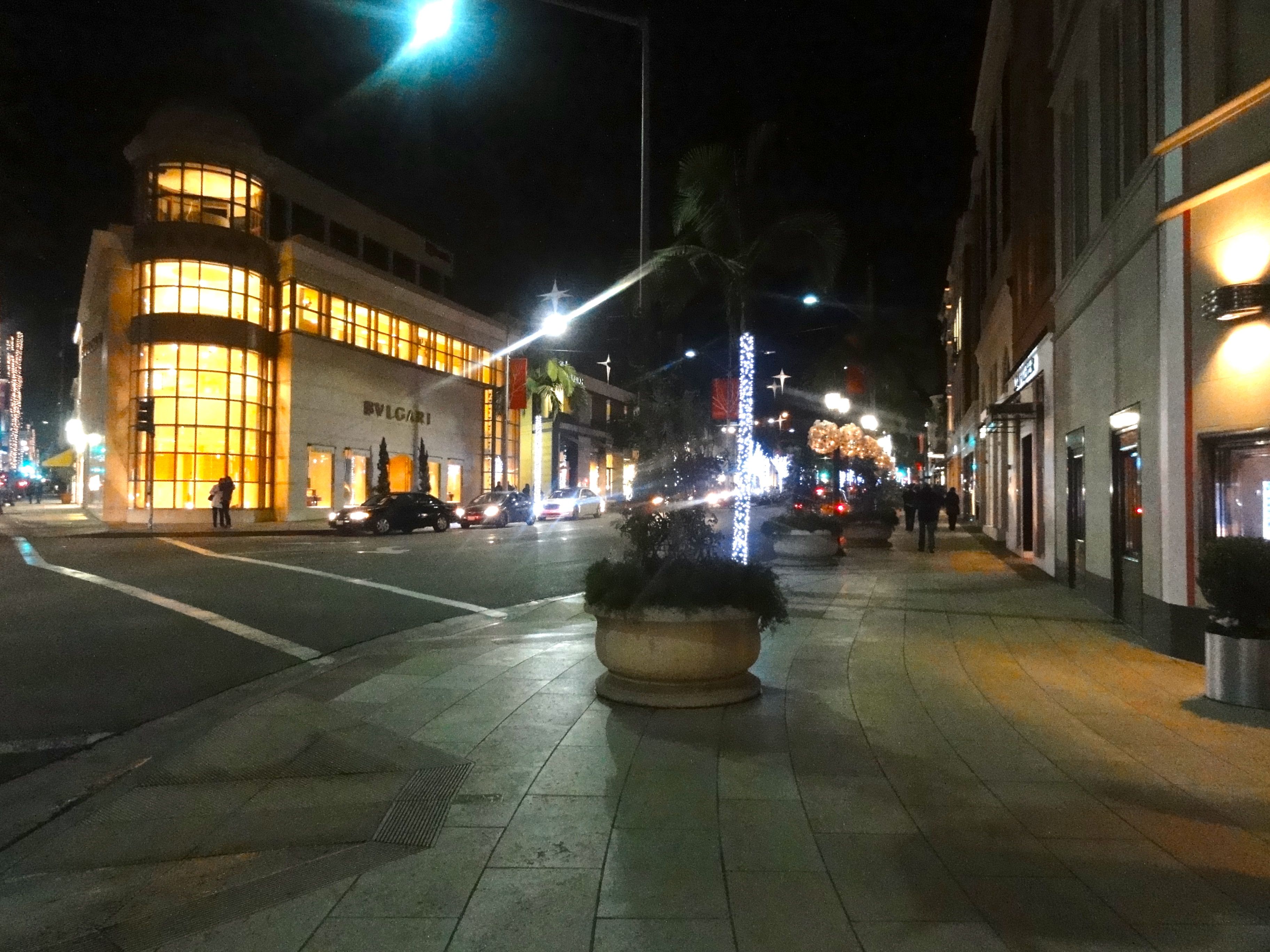 Heard that before? If you haven't, then that's weird, but its Tupac (duh). The first time I went to California was about 12 years ago, but only to LA and to attend I.M.T.A (aka my pseudo aspiring actress days). Funny thing- a few LA agents wanted to sign me, (they must've REALLY liked my leopard mini skirt), but my parents were like "um no, you're not moving LA." Alas, my stardom dreams were shattered.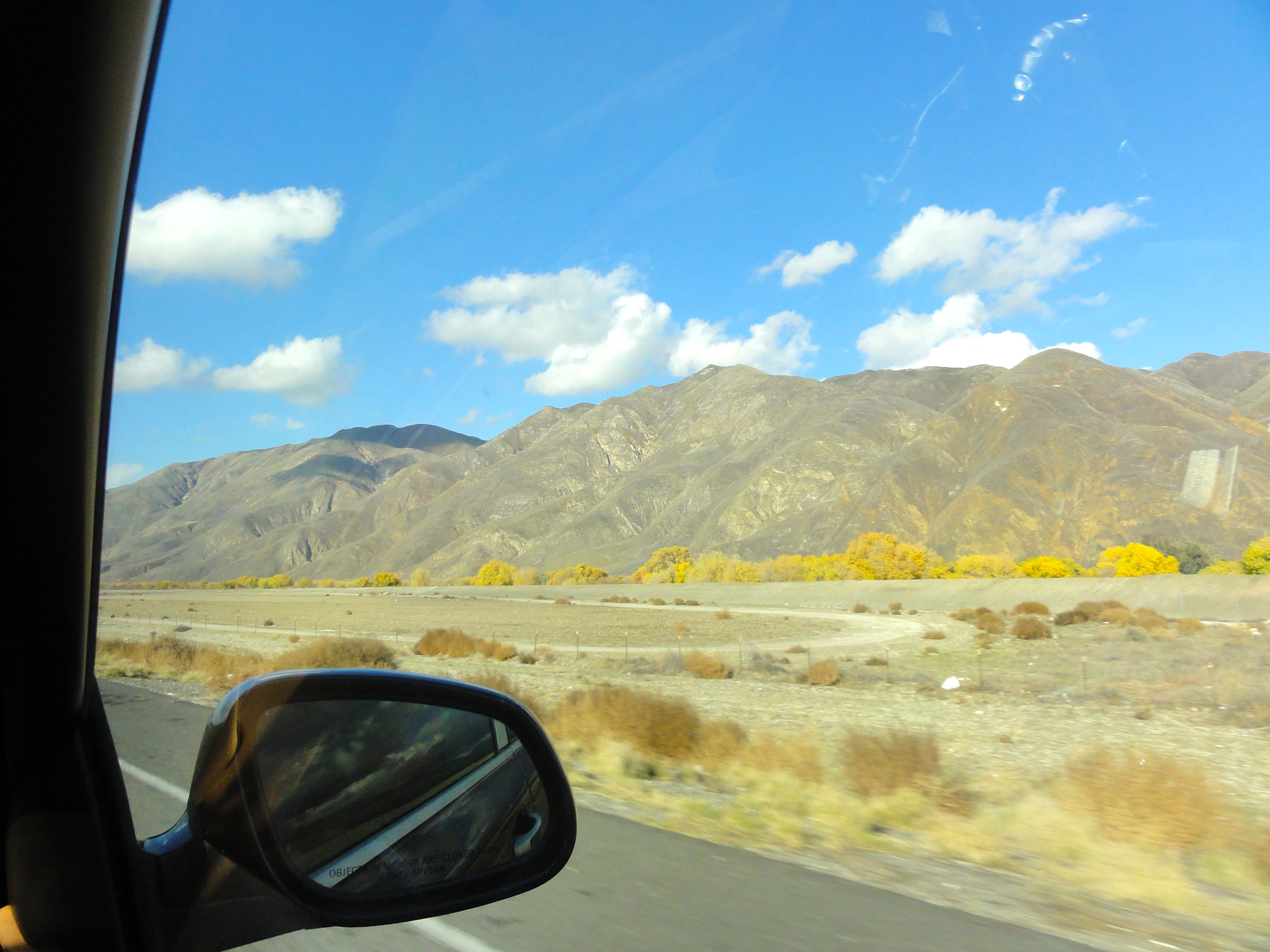 Now onto to 2012 when I visited California for the second time in life; this time for leisure and no aspiring actress dreams. I was a little skeptical at first, only because I am biased towards NYC and do think it is one of the best cities in the world. So I was like LA and Southern California is probably just going to be super cheesy, glamorous and actress/model wannabees running around. Ok, I was pretty wrong (I hate being wrong if you haven't noticed by now). I could write this entire post about my 10 day trip (supposed to be only 7 days, but of course I got extremely sick and was bed ridden for 2 days. That story is for another time), but I want to focus on the food of California.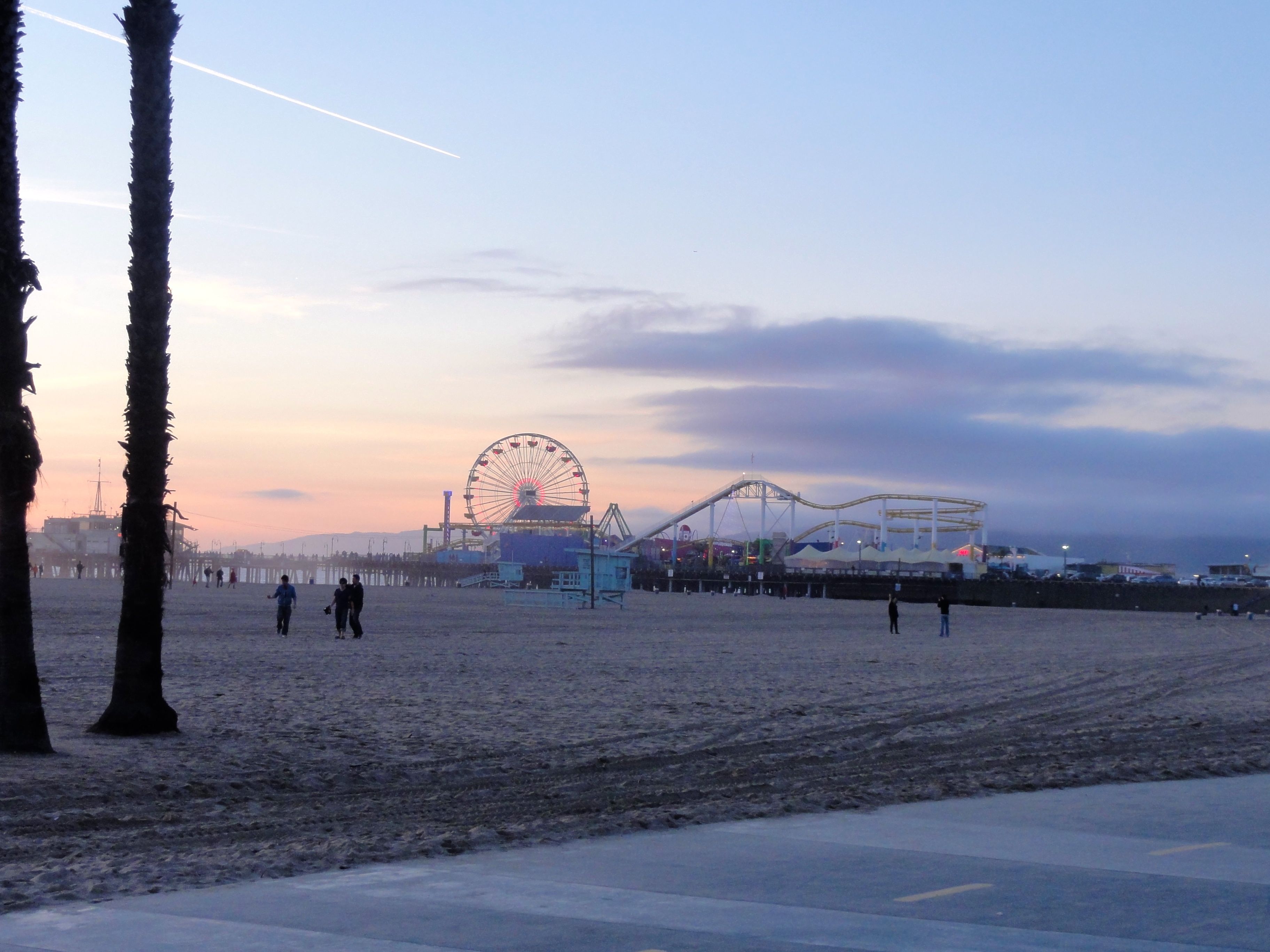 Even though most of my time was spent eating awesome home cooking from my boyfriends mom, we did eat out a bit and obviously I have documented my adventures.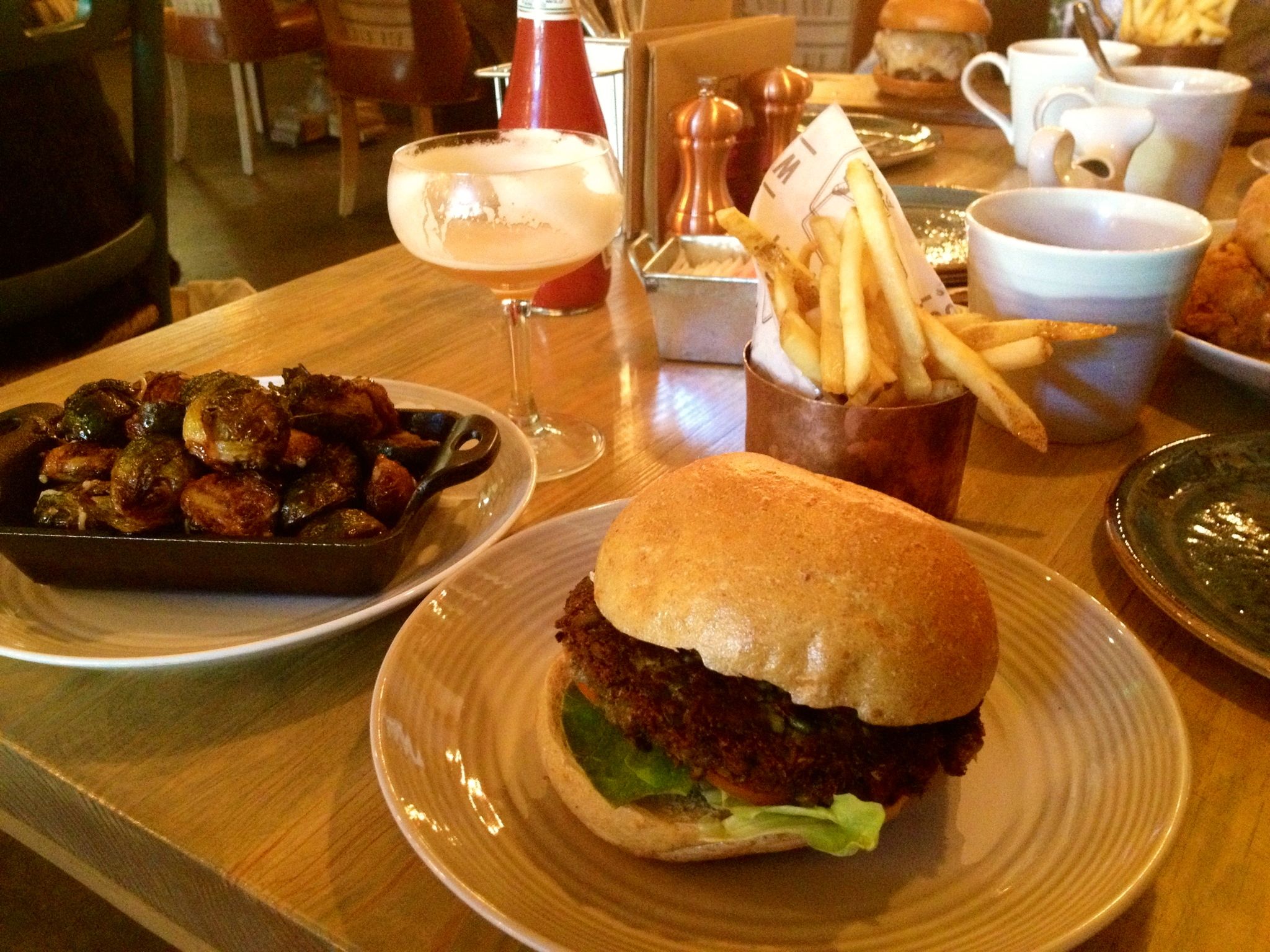 Our first stop when we landed was The Grove mall- a super nice outdoor mall filled with fancy shops and even this cool outdoor food market with BBQ, Tacos, etc. We ate at Gordon Ramsey's newest restaurant 'Fat Cow.' You're probably wondering why a vegetarian would go into a restaurant called Fat Cow. Well, in my opinion, if you are referred to as a world renowned chef and host multiple shows on tv where you pretty much abuse everyone, you should be able to cook everything well, including vegetarian food. Oh was I wrong. Let start with some Quick Rates:
Quick Rates (1-10, 10 being the best):
Food: 6
Beverages:8
Service: 7
Ambiance: 7
Price: 4
Drink: My drink was very good and refreshing and perfect for lunchtime. I ordered a Pineapple Pimm's Cup. If you like Pimm's then you would love this drink. It was light but still had that kick, and was sweet as well.
Food: I wasn't expected there to many options for a vegetarian, so I opted to order the 'The Skinny Cow Burger' or better known as the vegetarian burger with truffle fries and a side of caramelized brussel sprouts. The burger was dry and falling apart and was pretty bland. It was not served with a dressing, aioli or spread, so I had to ask for BBQ sauce on the side. The brussel sprouts were cooked well and served in a small cast iron skillet, which was cute, but they were kind of bitter, which overwhelmed the entire dish. I did like the addition of roasted hazelnuts though. The best part of my meal were the truffle fries- thinly cut fresh potato fried in truffle oil. They were crispy, fresh and tasted very strongly of truffle, which I love.
Service: was slow and dull. It took us almost 10 minute just to get her attention, even though the restaurant was barely full and she walked by our table probably 10 times. It was frustrating and puts a damper on your experience.
Ambiance: was just ok for a Gordon Ramsey restaurant, but the style is casual and it is inside a mall, so I guess for the environment it was fitting. I did happen to like the bright Fat Cow sign- it seemed to liven up the restaurant, which was cluttered with wood thing-a-ma-jigs everywhere.
Price: was very high for the type of restaurant it was. $14 for a veggie burger during lunch time that was practically falling apart is just ridiculous. I really believe that if you are aiming to create a casual dining restaurant in a mall that targets everyday locals, prices should be reasonable. And these prices did not at all meet those standards.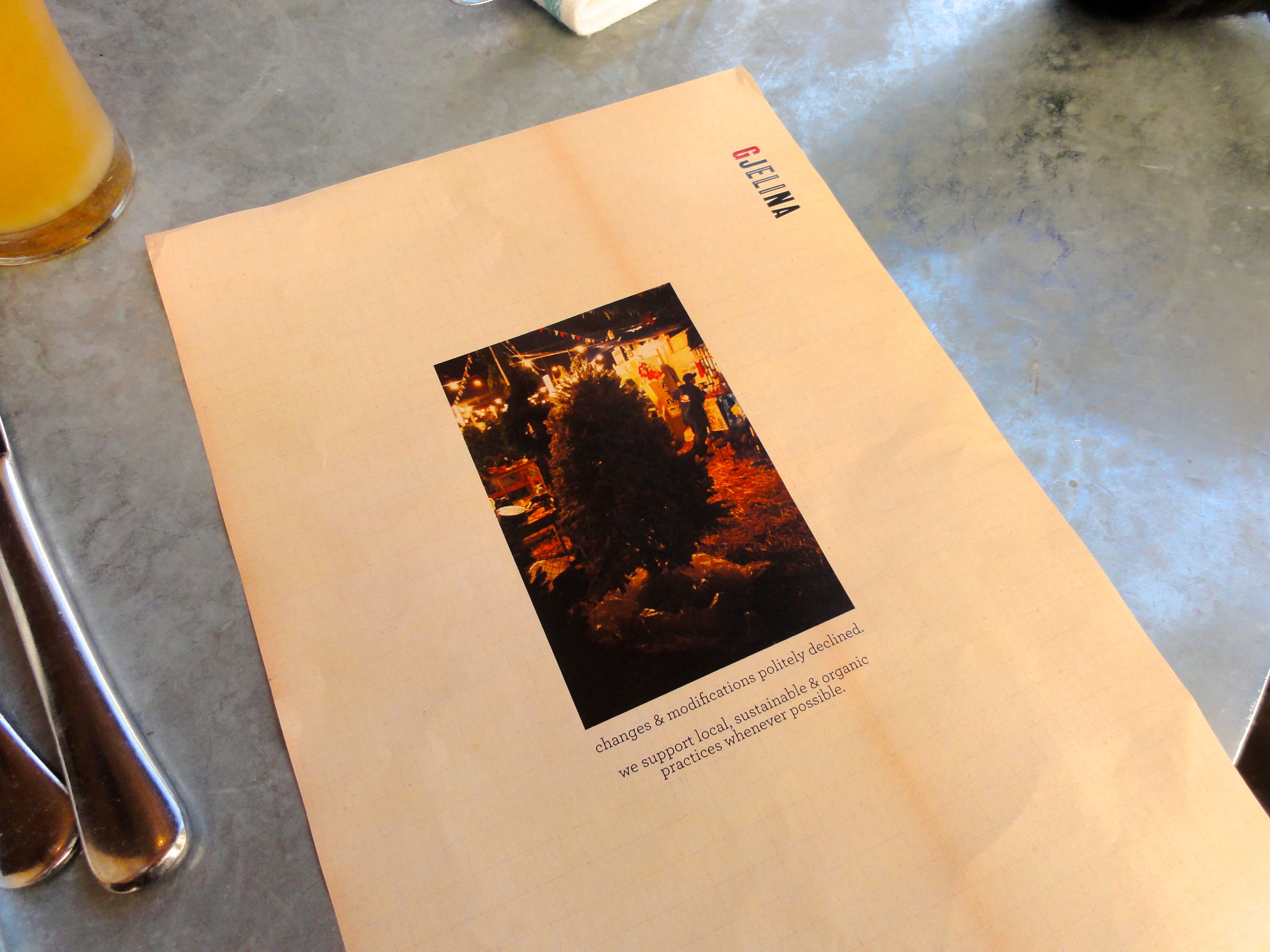 Next stop on my trip was Venice Beach. It was different than I had expected in some respects. For starters it exceeded my expectations on how beautiful it is- it was so pretty! A long beach surrounded my tall palm trees, and a pathway of stores, restaurants and pretty apartments (I'm really jealous of those people living there!). But I guess I didn't expect to see so many tattoo parlors, punk rockers and hipsters everywhere. I guess that's what make it unique though.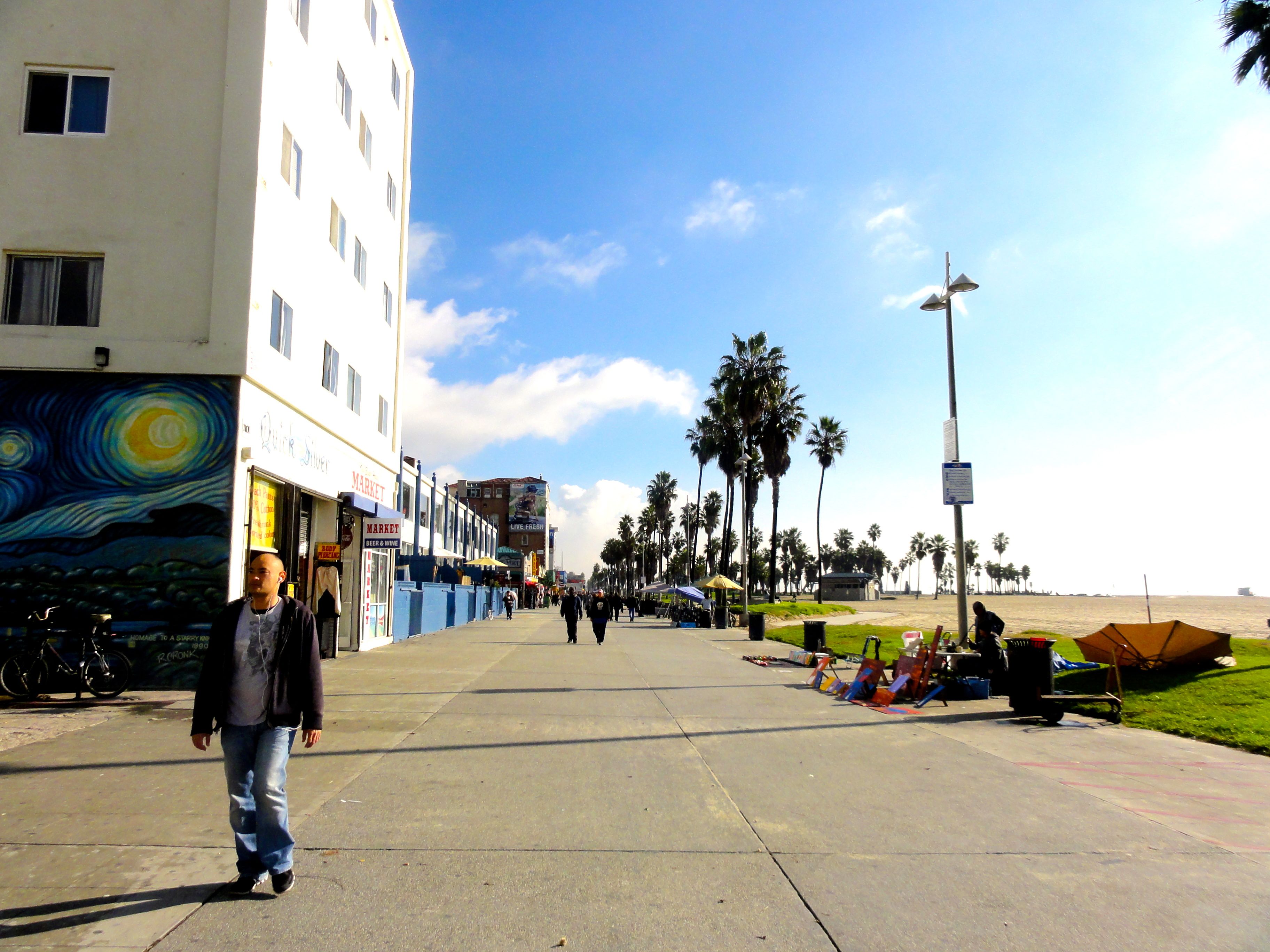 We walked along the beach and I had looked up what are some good restaurants to go to in that area, and one restaurant kept popping up- Gjelina. Not too far off from the beach is a street called Abbot Kinney. It a cute street with tons of boutiques and stores- NONE of which are affordable whatsoever- I'm talking like $400 for a t shirt, and I'm pretty sure one the boutiques was in a State Farm commercial. Gjelina was situated just at the corner on Abbot Kinney and for lunch it had a long wait. Before we get into the details, here are some Quick Rates:
Quick Rates (1-10, 10 being the best):
Food: 8
Beverages: 9
Service: 9
Ambiance: 9
Price: 7
Drink: Since there was a long wait. we put out names down and had a drink at the bar. I wanted something light, so I ordered a the Ginger Lime Pilsner- it was pilsner beer (which is light), ginger syrup and lime- perfect for lunchtime! It was also a pretty big glass, so I felt like I got my monies worth!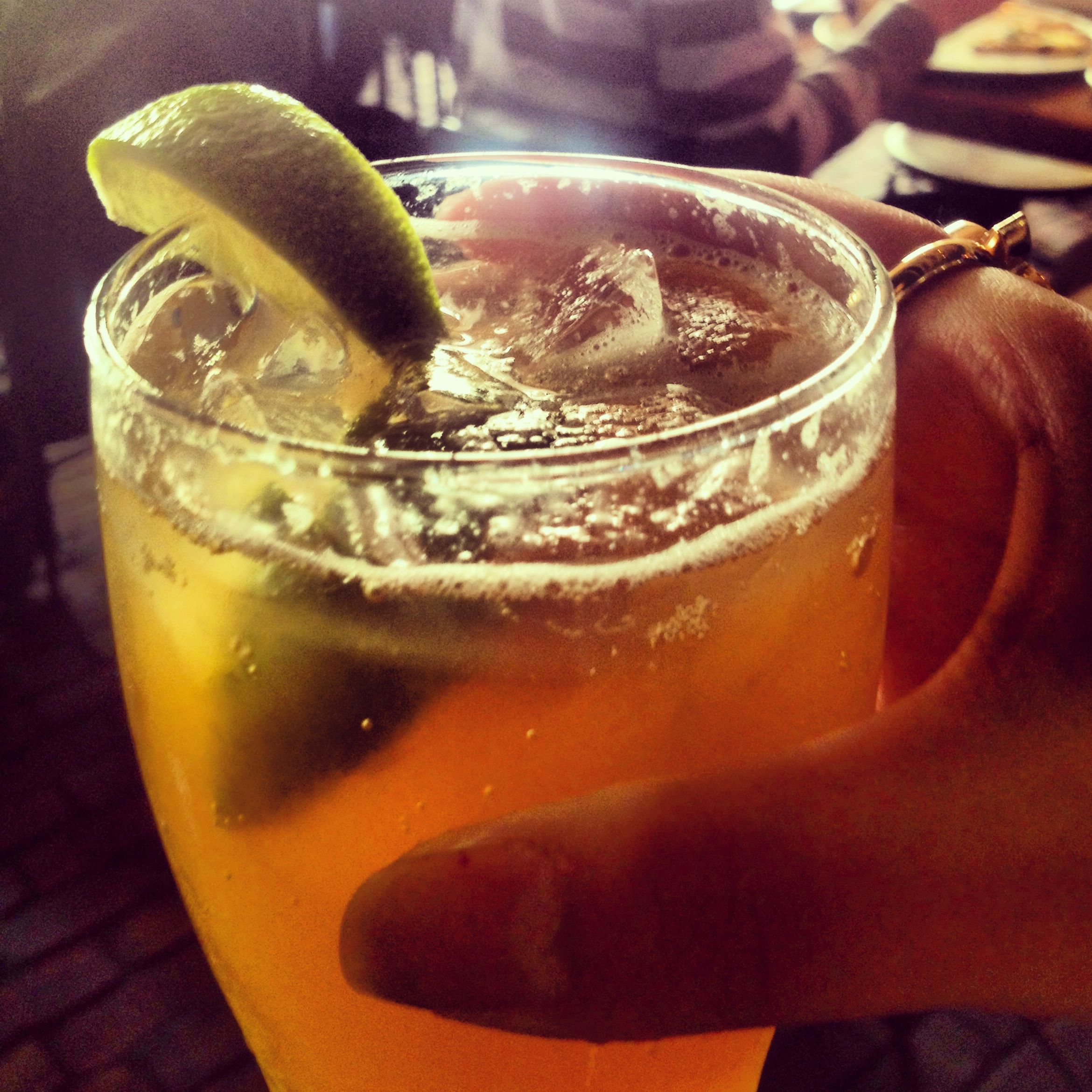 Food: I really enjoyed the food here. It had a very fresh, California feel to it. They use a lot of organic and local ingredients and that makes a difference in the taste and quality of the dishes. For starters we shared a Cheese Selection with Marinated Olives, Honeycomb, Membrillo & Toasts. It was delicious and the honeycomb was super fresh. It was accompanied with almonds and dates.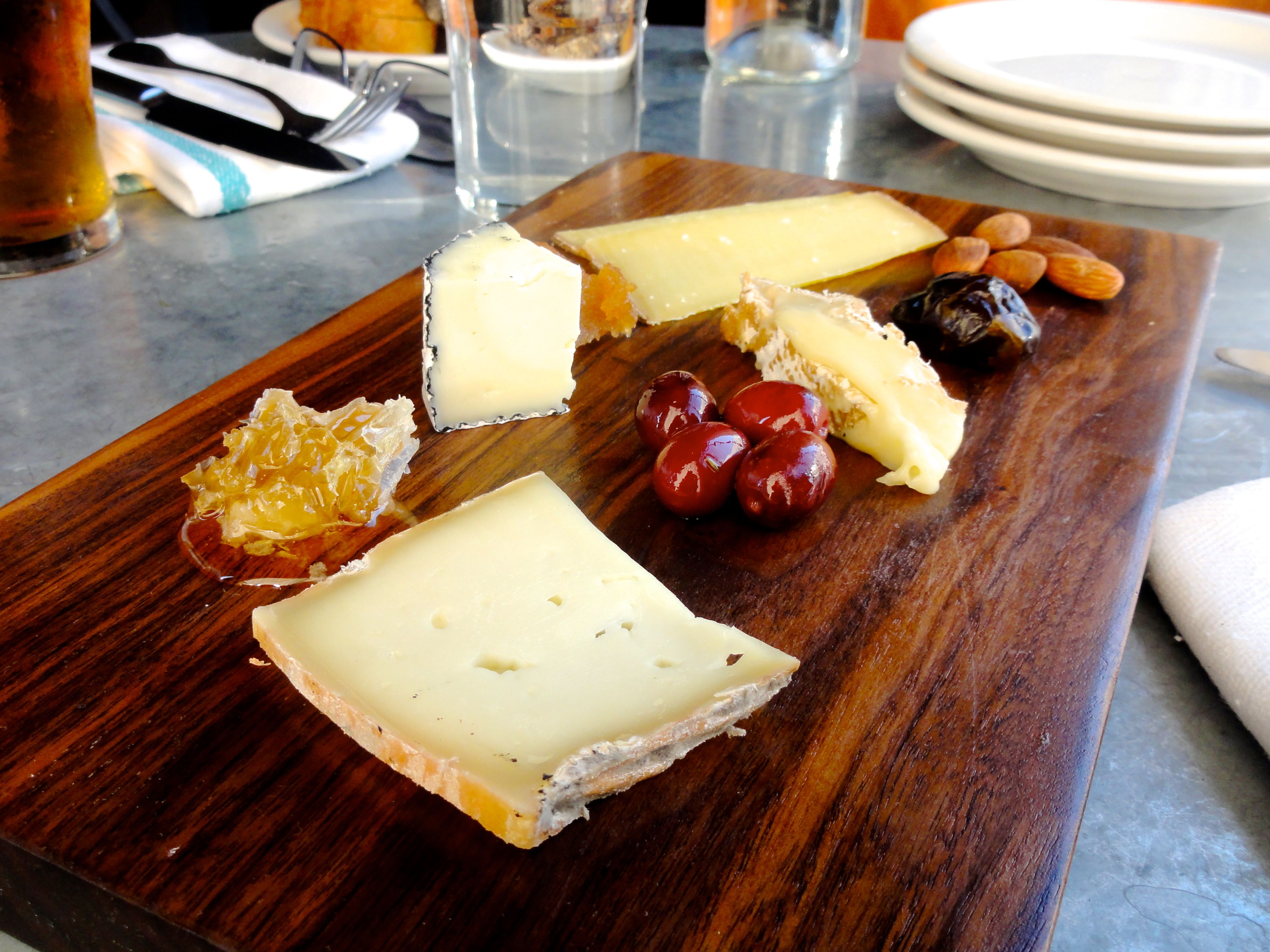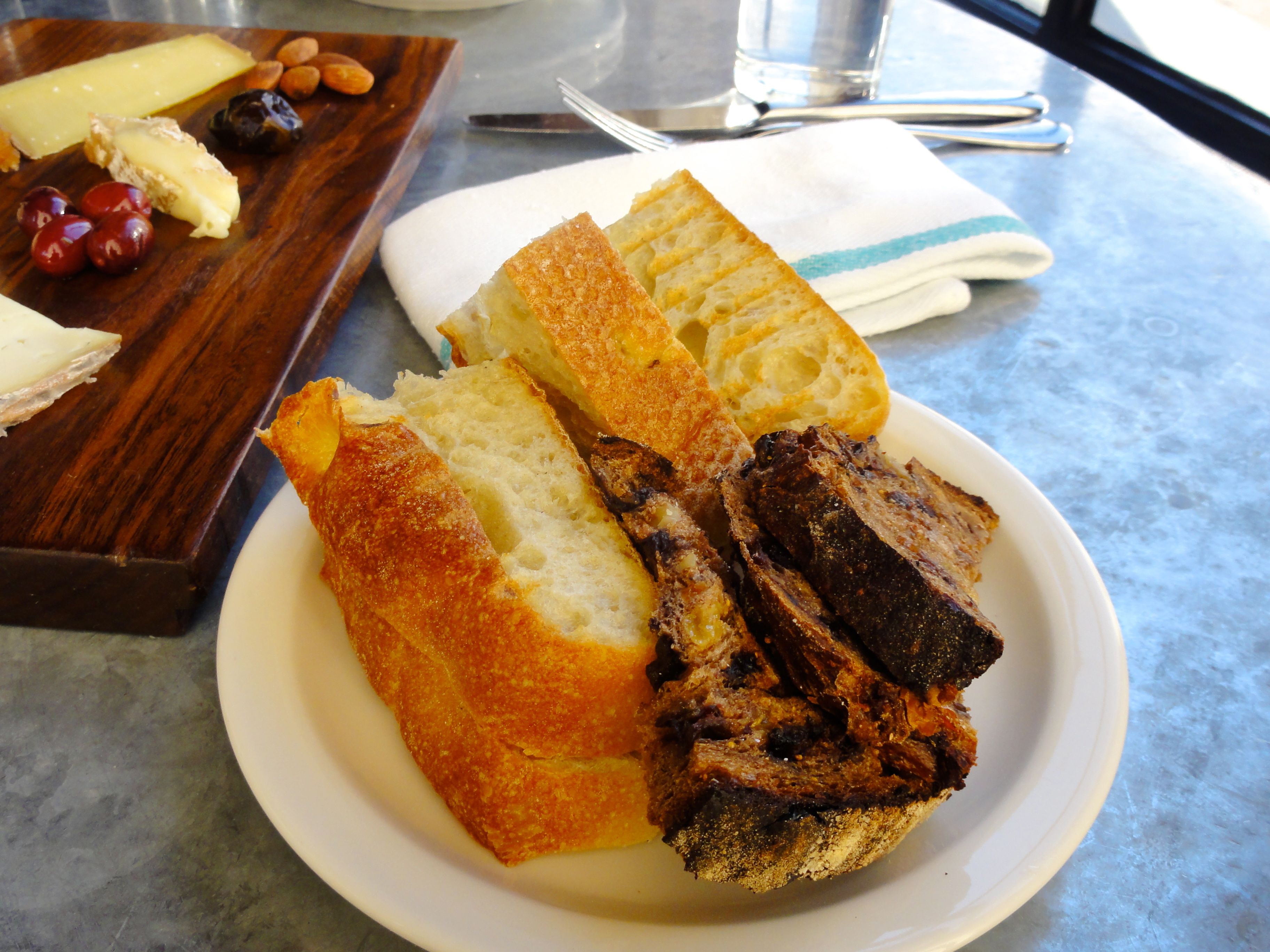 For my entree, I had the vegetarian pasta- it was homemade fettuccine with fresh tomatoes, spinach, garlic and pine nuts- it was very similar to a puttanesca. For a side dish we had the Wood Roasted Cauliflower with Garlic, Chili & Vinegar, which was very tasty- the cauliflower was cooked perfectly and was not too oily or mushy. I could've a bit more chili though, hehe.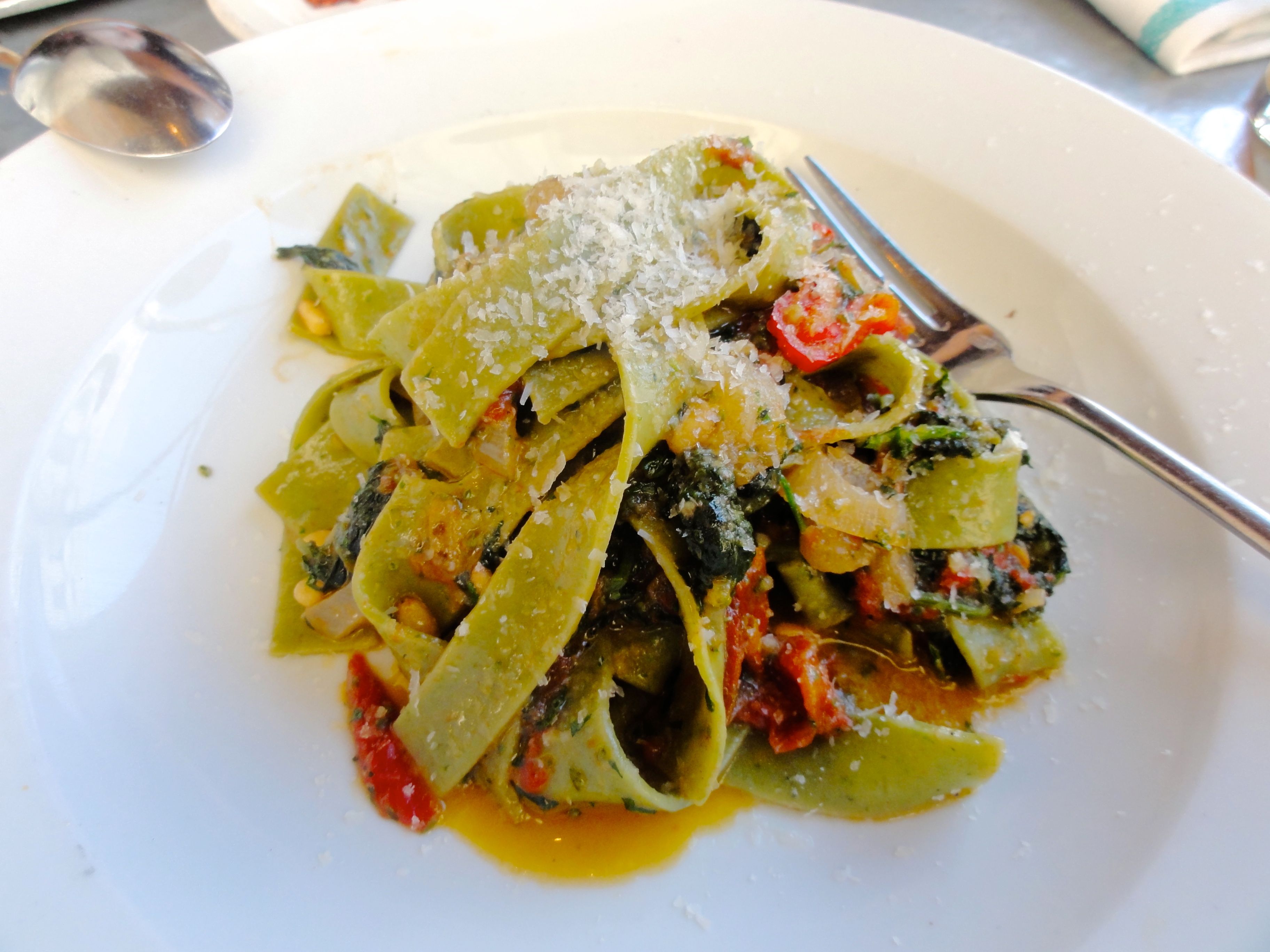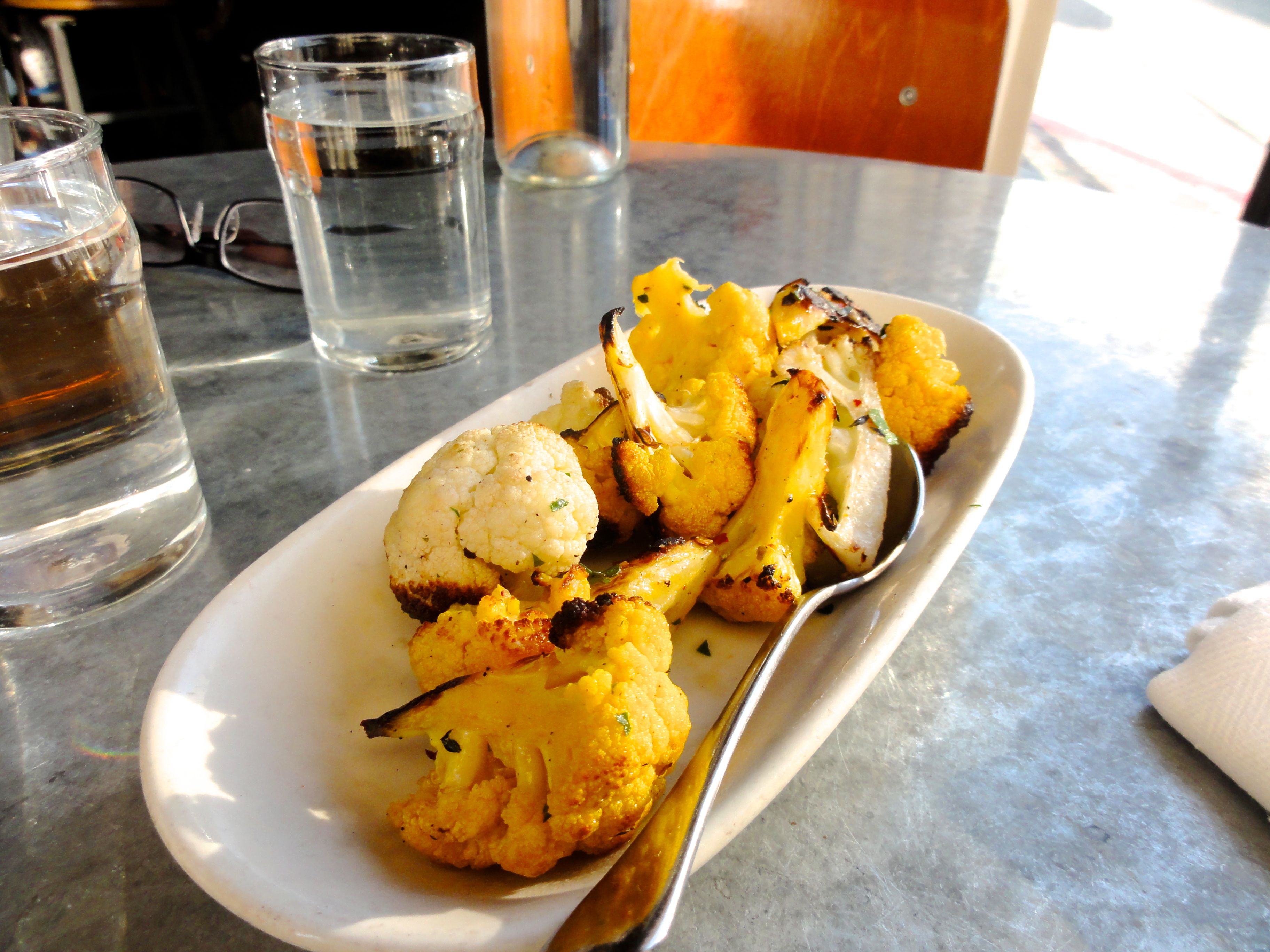 Also my boyfriend's sister order a delicious roasted mushroom pizza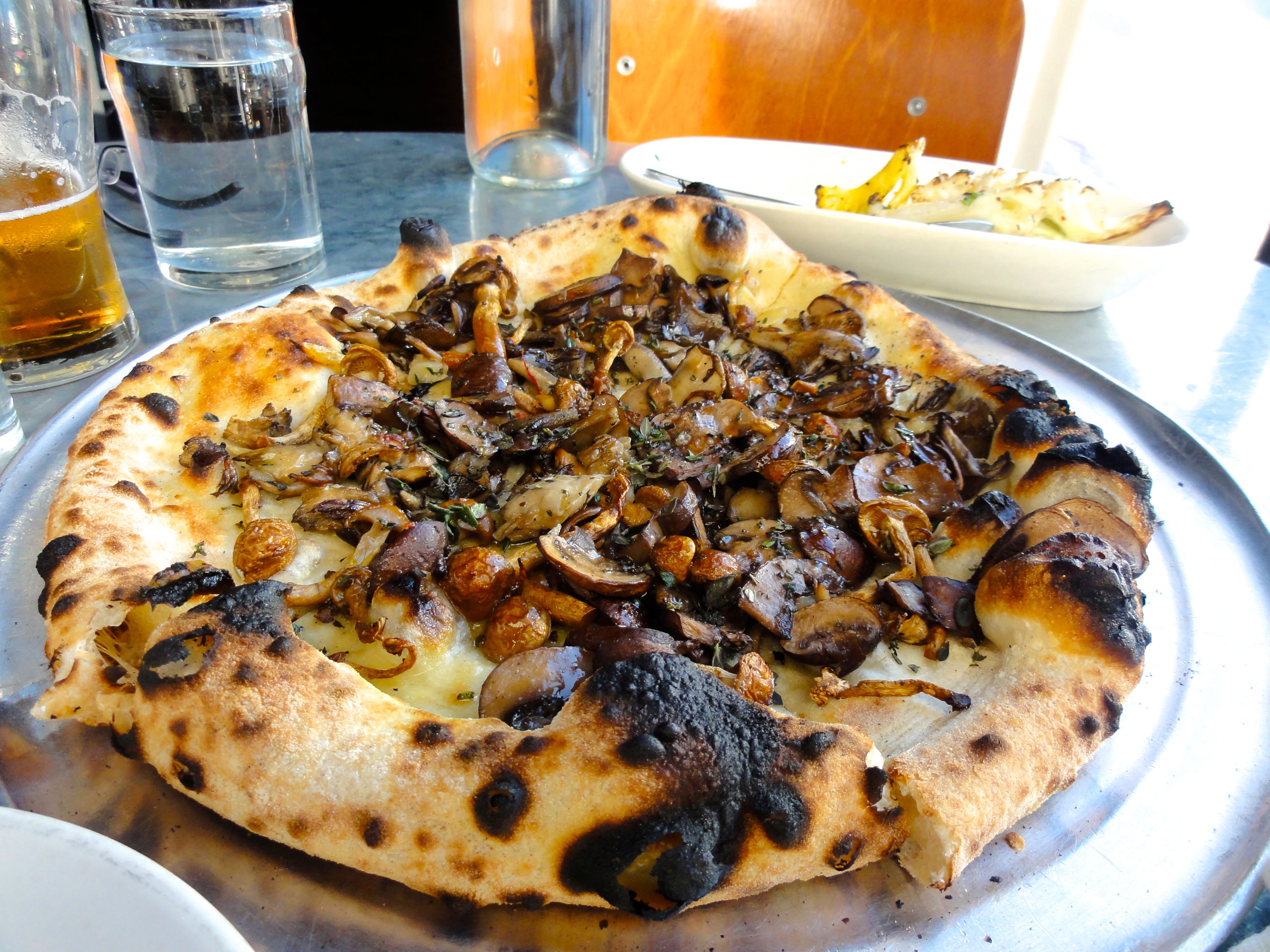 Service: was great. Super friendly and accommodating. Even though it was really crowded, they advised us to make ourselves comfortable and have a drink at the bar. Once we were seated, our waiter was fast and attentive and put up with all of my annoying questions, haha.
Ambiance: I loved the look of this restaurant. The walls were lined with a nice cut of wood (not entirely sure what kind) and the bar area was really cool too. It had a very rustic, yet fresh feel to it. It was also big, with outdoor seating as well. It felt very California to me.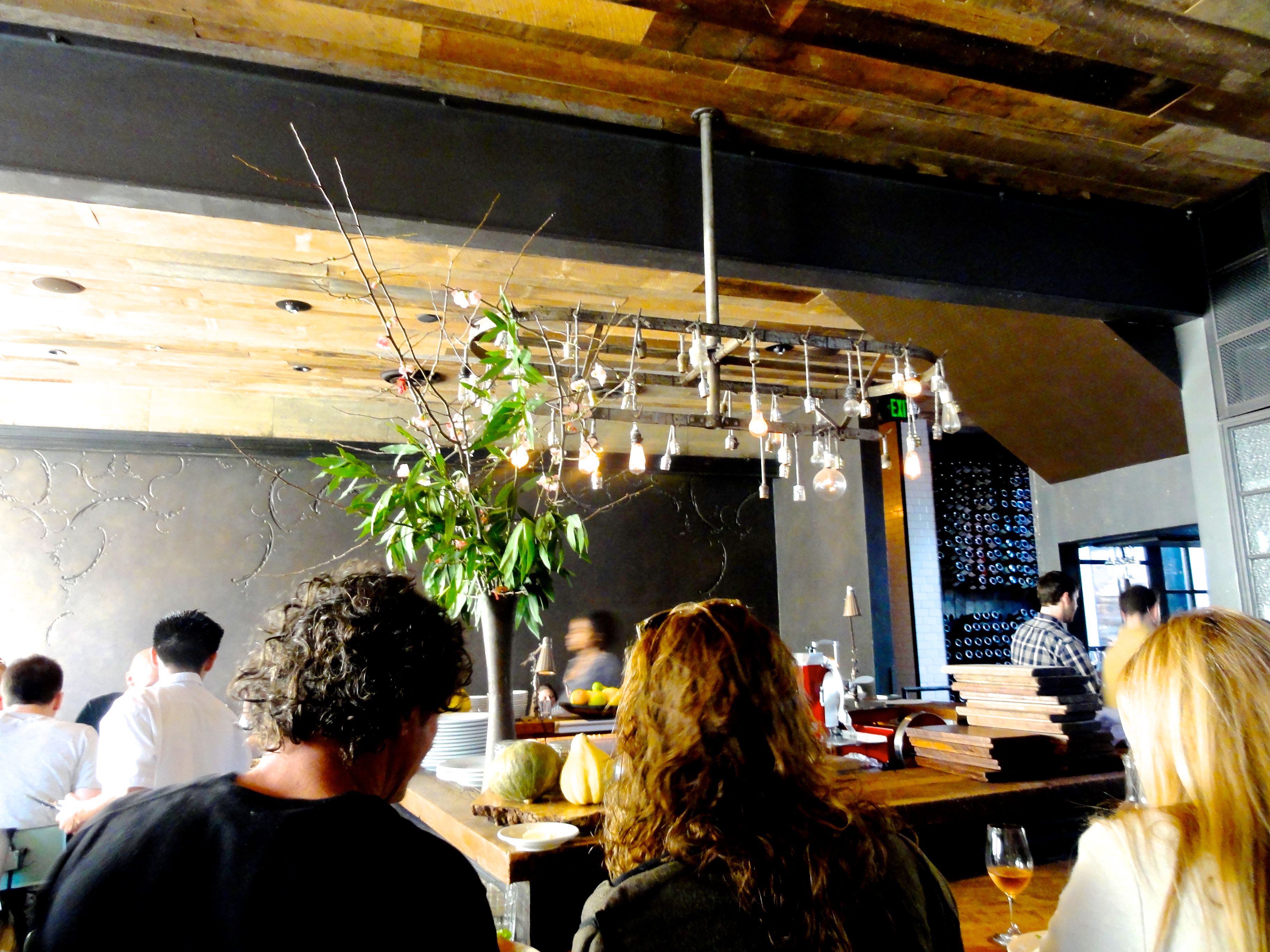 Price: were a bit high, but I didn't mind because the quality and taste was very good. The restaurant was also in a rather pricey area, so I wasn't surprised to see relatively high prices. Well worth it though.
If you can't sit down and eat at Gjelina, they have a take out option just next door to the restaurant.
And finally…
I'm sure you know that everyone raves about In-and-Out, and it's even been branded as the best burgers in the world. Well I can't attest to that ever, but I will attest to their veggie option. Off the menu are a few options and add-ons that's referred to as the "secret" menu. One of them is the veggie grilled cheese and the other is animal style, which is pretty much thousand island dressing and caramelized onions. I got the grilled cheese animal style, side of fries and a strawberry milkshake. Yes, I clearly wanted to die of congestive hear failure from one meal, but I figured I wouldn't eat this again unless I came to California. I'm not going to apply my usual Quick Rates to this review, as In-and-Out is a fast food chain.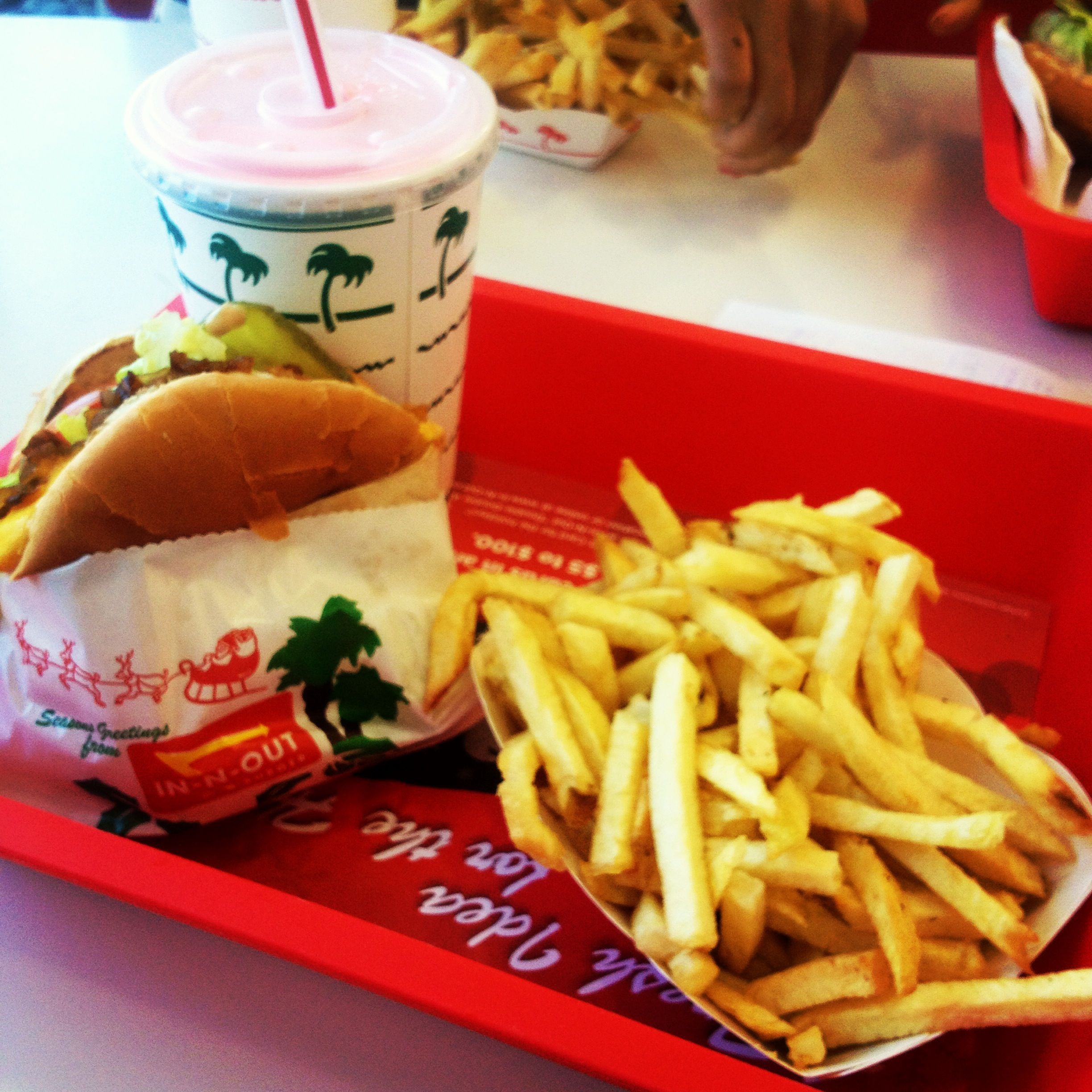 Drink: the strawberry milkshake was very good. It tasted old fashioned- super thick and frothy, but you definitely don't need anything bigger than a small. It was better than other other fast food chain's milkshake.
Food: ok so my sandwich was ok. I didn't realize they would put mustard AND ketchup on the sandwich, so the mix of those two condiments plus the animal style was just too much for me. The fries were good, not the best I've ever eaten, but definitely good.
All-in-all it wasn't the most amazing fast-food experience in my life. Then again, I'm a vegetarian, so I'm not sure how they're burgers are (and don't want to know). But the service is very friendly, and they know the menu like the back of their hand.
California is a beautiful place and its very different from the East Coast. It's definitely friendlier (then again isn't everywhere outside of NYC friendlier?), warmer, prettier- only because there's mountains and palm trees everywhere!! But NYC, in my opinion, will always have the best food. We have the most variety, most options in terms of price range and every neighborhood has something different to offer. Maybe I'll explore LA a bit more if I go again, but for now I would definitely recommend visiting!