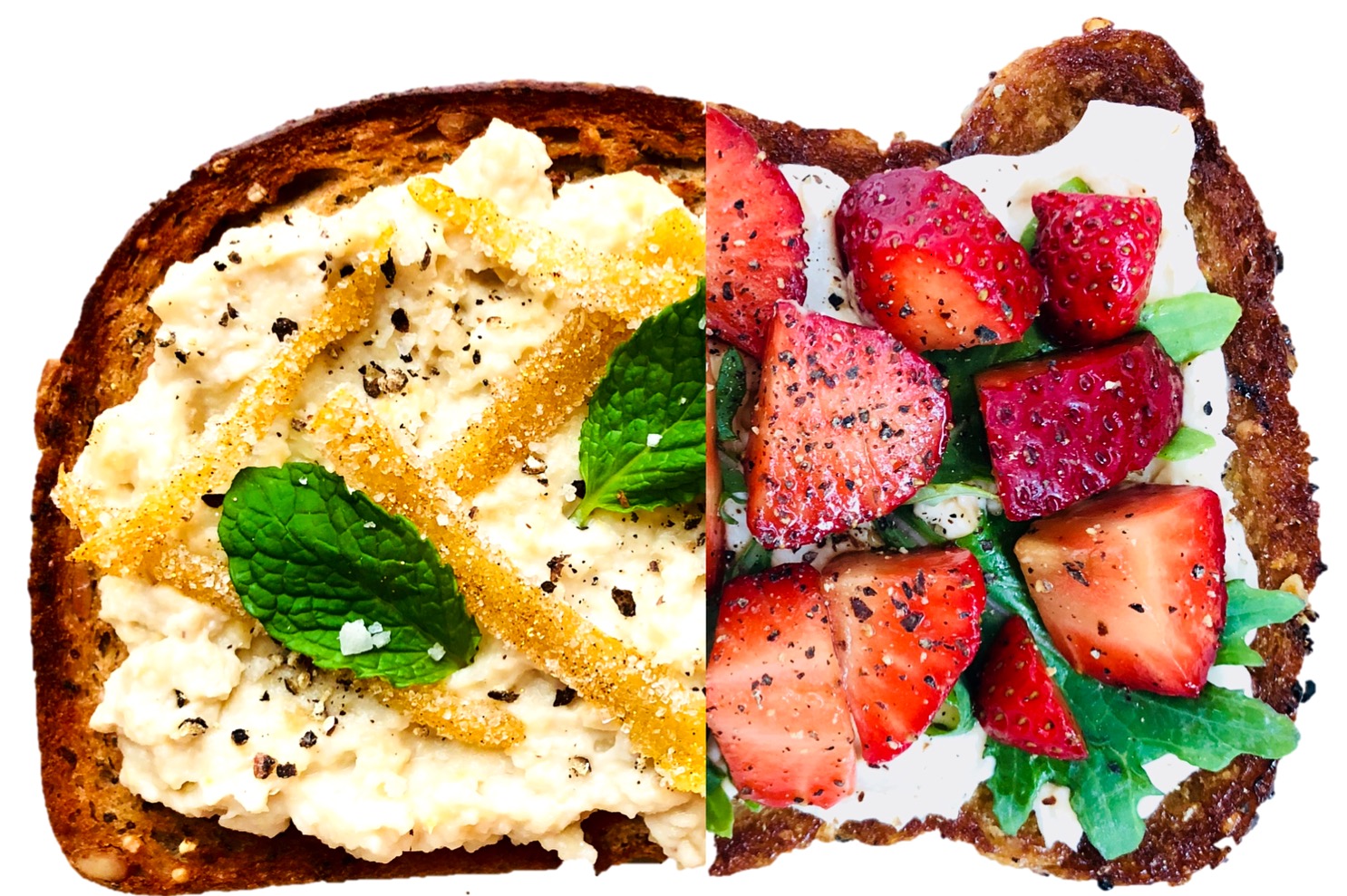 It's Toast Tuesday AND Galentine's Day! I actually didn't even know that was a thing, but it is! I've collaborated with my long-time friend and fellow West Coast foodie Aleesha Patel aka SavoredSpoon to create a VEGAN Sweet n'Sour Toast! I love love love this collaboration – it's totally representative of our personalities and was so much fun to make! I created the sour side – obviiii – so I wanted to share that recipe with you! Plus it was my first try at Cashew Ricotta Cheese, which by the way is SO easy to make and super delicious! Check out our delicious collaboration and our post on Instagram for more details!! <3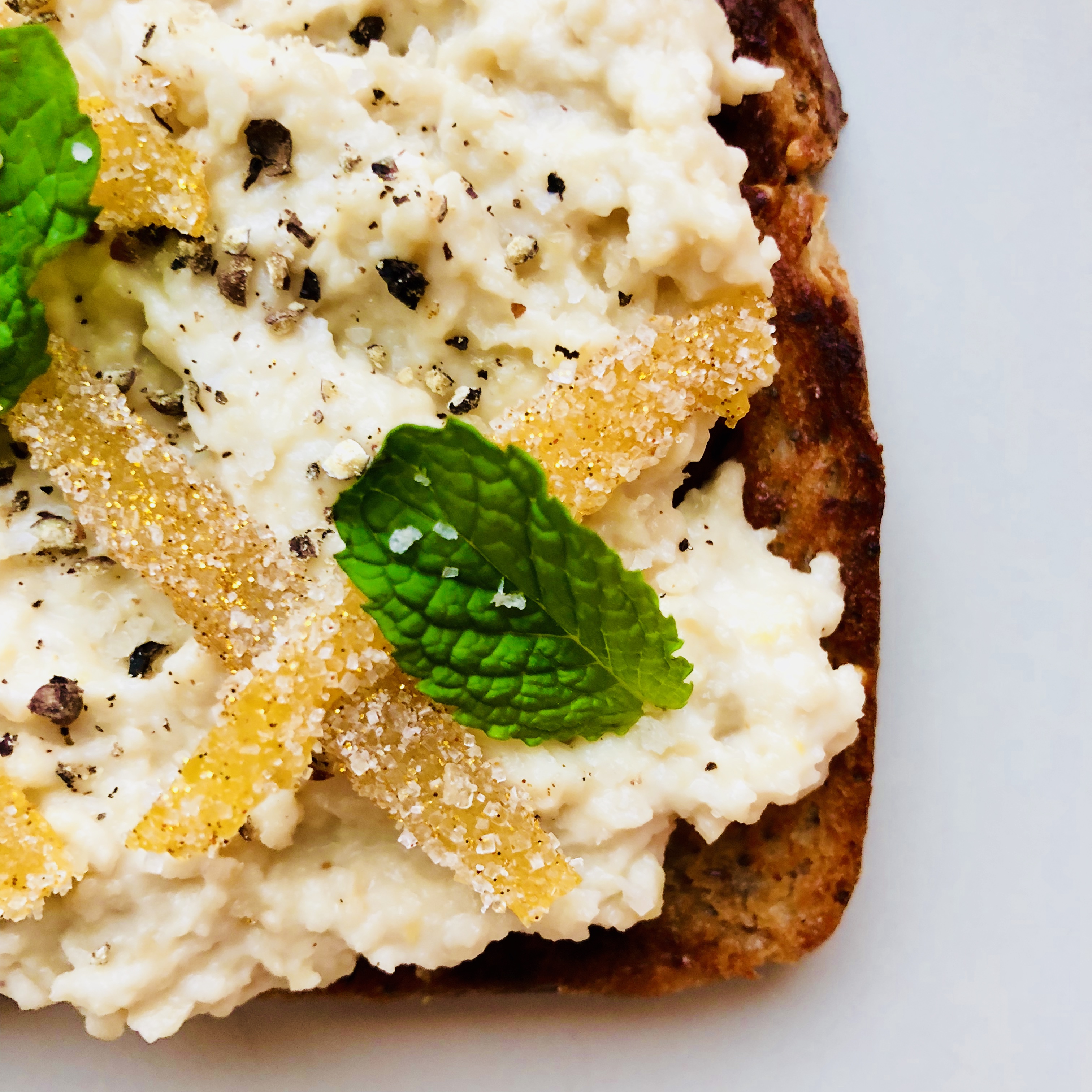 Cashew Ricotta Cheese 
1 cup raw unsalted cashews
water to cover cashews
1 tsp fresh lemon zest
2 tbsp fresh lemon juice
1/4 tsp salt
2 tbsp unsweetened almond milk (or any unsweetened non-dairy milk)
Candied Lemon 
1/4 cup cane sugar
1/4 cup water
fresh lemon peels from a whole lemon
cane sugar
edible gold glitter – optional
Toast Assembly 
2-4 slices multigrain toast (depending on how many people you're serving)
fresh mint leaves
freshly cracked black pepper
sea salt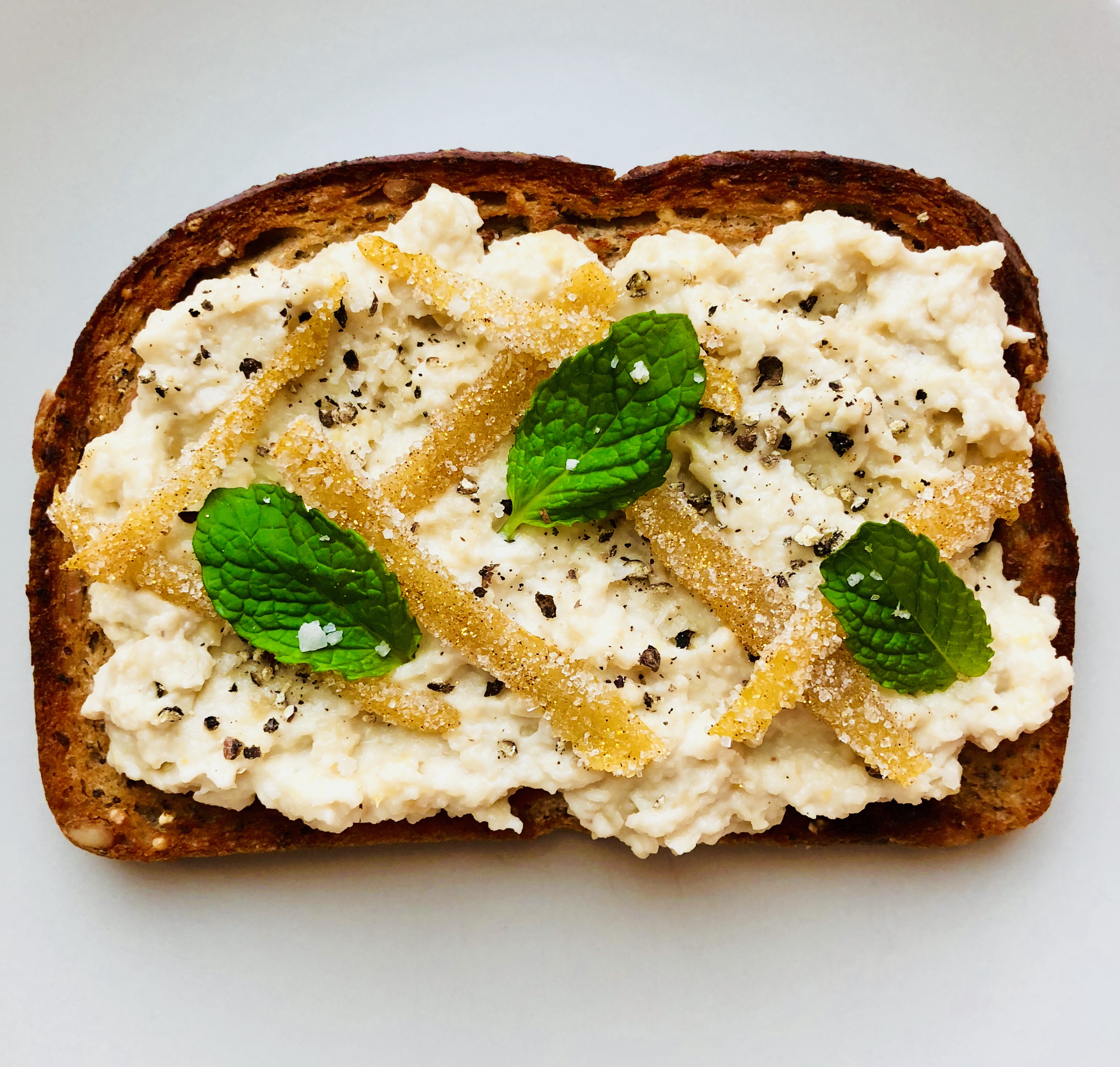 1. Soak the cashew nuts in water in a bowl for at least 2 hours (or overnight). I soaked them uncovered on my countertop for 3 hours, until soft. Drain and place in a food processor or blender. Add in the remaining ingredients and pulse until it has a coarse texture – almost similar to hummus. Taste for salt – I wouldn't add TOO much, as you want it to maintain a neutral flavor so you can cook with it. Set aside. I kept mine in a jar/airtight container in the fridge.
2. While the cashews are soaking, make the lemon peel. Place the sugar and water in a small sauce pan/pot and dissolve sugar and bring to a boil. Reduce heat to low-slightly medium low and allow the sugar syrup to slowly simmer. About 5-7 minutes. Using your spatula/spoon, dip into the mixture and lift up and allow mixture to drip off the spoon back into the pot and the last droplet should stretch like syrup – that's when you know it's ready. At this point, make sure flame is on low and add in the lemon peels. Stir to coat and cook for about 3-4 minutes.
3. Line a thin sheet of parchment paper/wax paper on your counter top. Sprinkle on some of the cane sugar and add in edible glitter if using. Mix. Once the lemon peels are softened but still retained a bright yellow color, remove and add to the parchment paper, NOT directly in the sugar. I used tongs to dip each peel individually to coat making sure its all covered and placed on a clean piece of parchment to cool/dry.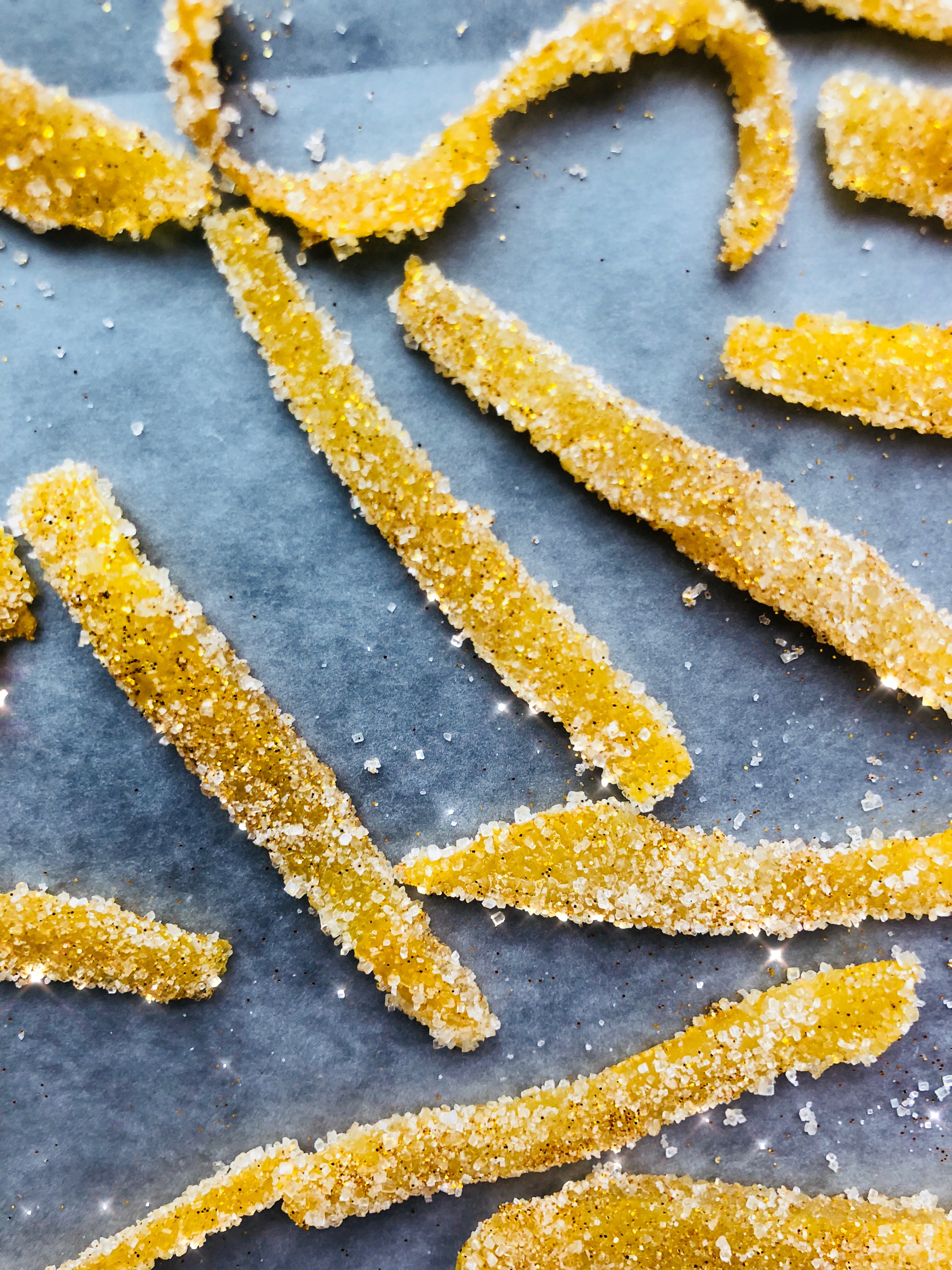 4. Assemble the toast: toast each slice until golden brown. Add about 2 tbsp (hefty dollop) of the cashew ricotta on each slice. Sprinkle on some cracked black pepper, a bit of sea salt, garnish with 4-5 lemon peels, and stop with 3-4 fresh mint leaves. Serve !!!