Who would've thought that there's a day for pistachios?! Well there is, and it's today! Happy National Pistachio Day! These crackable yummies aren't only in baklava – they're very versatile. I've seen them used in Italian, Indian, Middle Eastern, Mediterranean food – you name it!
I had some friends over recently, and I wanted to put together a quick, yet indulgent sweet. I thought why not truffles? Easy to make, requires minimal effort and ingredients, but packs so much flavor! Check out my recipe for Cardamom-Pistachio Truffles (sorry for the un-chefpriyanka-esque pics)!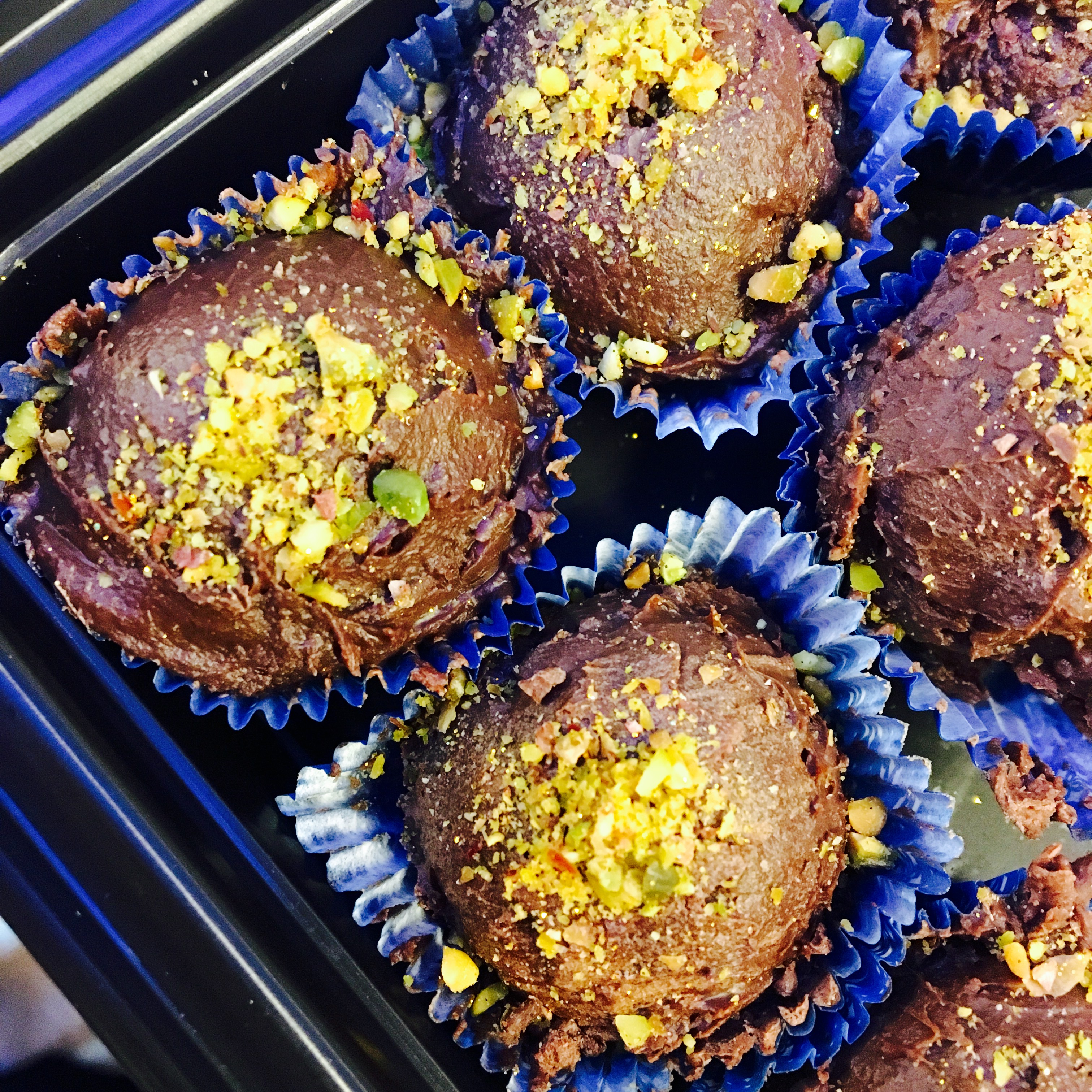 Cardamom-Pistachio Truffles:
2 cups semi sweet chocolate – chopped
1 cup heavy cream
1 tsp freshly ground cardamom
1 cup salted, roasted pistachios – chopped
edible glitter – optional
Heat heavy cream in a small saucepan over medium-low heat. Place chocolate in a large heatproof bowl. Once heavy cream comes to a boil, remove from heat and pour over chocolate while whisking. Continue whisking until smooth and thick. Add in cardamom, and whisk. Texture will be like a thick ganache.
Let cool to room temperature for a good 15-30 mins. Once cooled, roll into balls and place into mini cupcake liners.
Garnish each truffle with a generous amount of pistachios, patting in a bit to stick and edible glitter if using.
Eat!