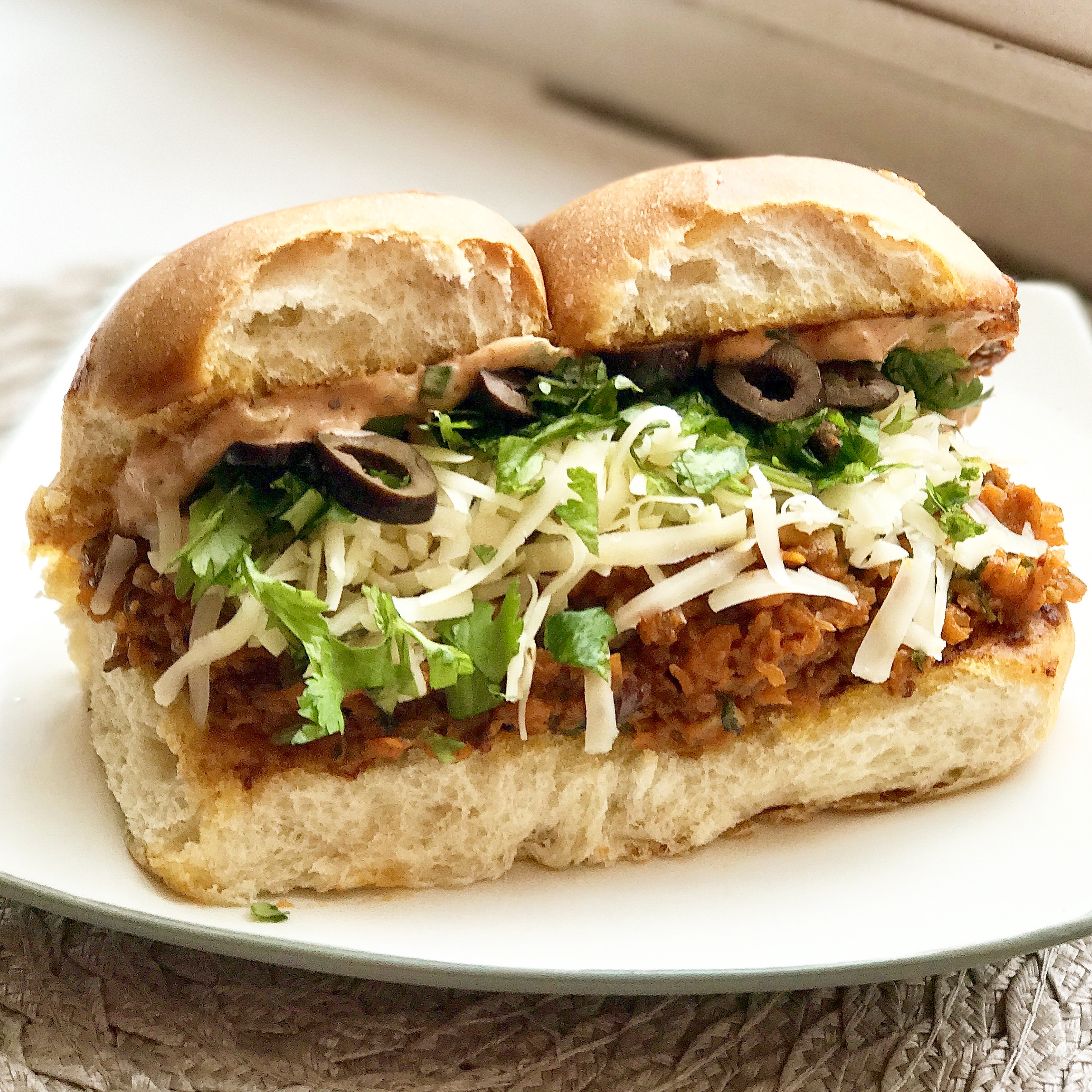 I visit my sister and brother-in-law frequently in Miami and there's a really good food scene there. Especially the Latin American food. Unfortunately, it's difficult for a vegetarian to indulge in all of the Latin offerings because their staples are pork, beef, and the like. I have tasted enough dishes though to pick up on the flavors and ingredients of their cooking, and some of my favorite dishes (besides arepas of course) are the Tortas. Delicious pressed sandwiches filled with cheese, avocado, egg, and served with garlic aioli. I recreated a chefPriyanka vegetarian Torta at home, using some Indian influence. I combined Chipotle with Pumpkin to create something surprisingly delicious! Try these for Meatless Monday 🙂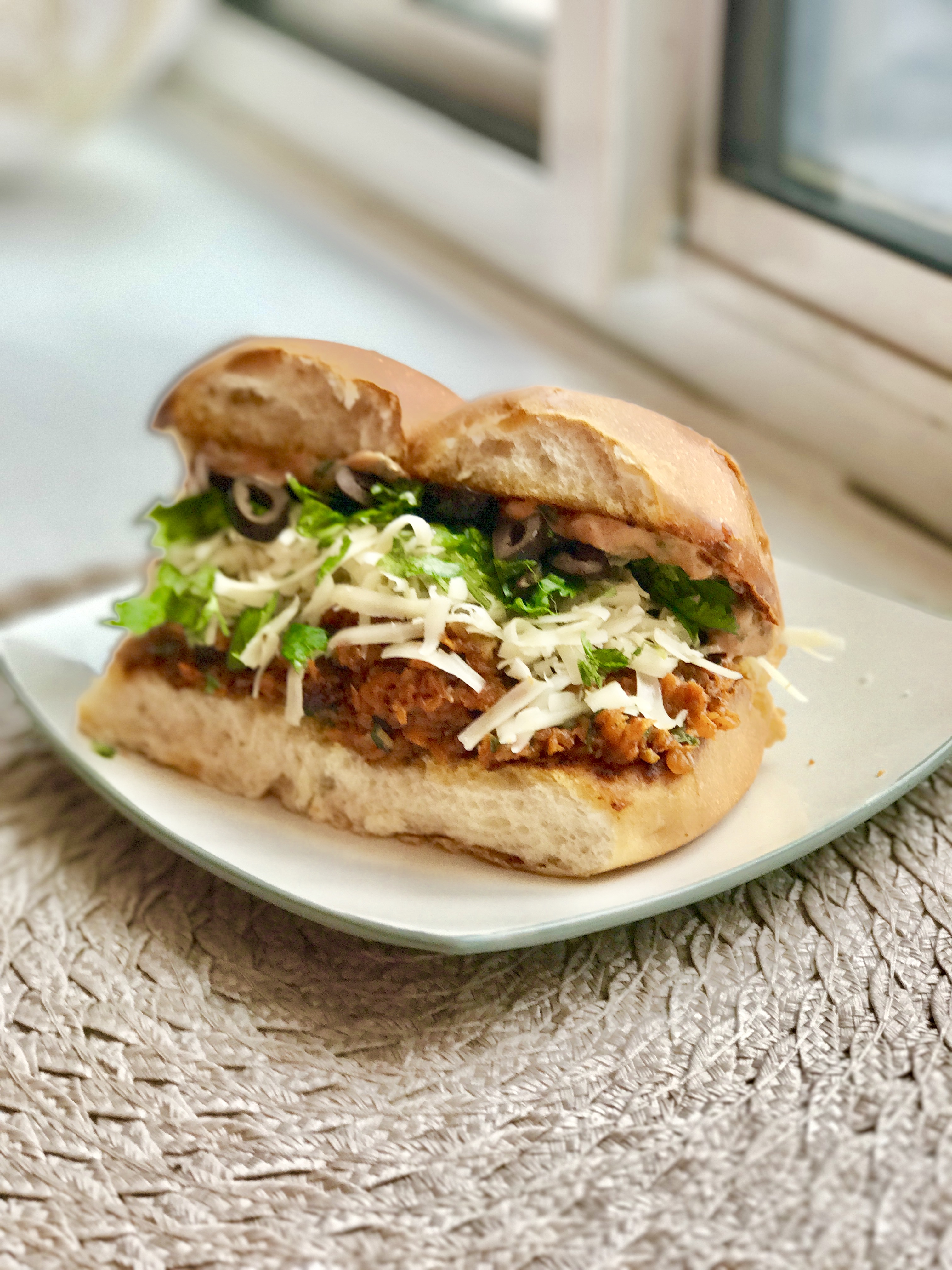 Chipotle Pumpkin Filling:
2 cups fresh pumpkin – cubed
2 chipotle peppers – removed from the adobo sauce and chopped
2 cloves garlic – minced
1 tsp cumin seeds
1 tsp chili powder
1/2 tsp dried oregano
splash of fresh lemon juice
1 tbsp fresh cilantro minced
salt
black pepper
Olive Oil
Chipotle Mayo:
1/2 cup light black pepper mayo
3 tbsp adobo sauce (from the chipotle in adobo sauce can)
1 tsp chopped cilantro
Assembly Ingredients:
2 individual baguettes
1 cup shredded pepper jack cheese
1/4 cup sliced black olives
handful cilantro chopped
1 avocado (optional) sliced
1. Place a medium non-stick skillet over medium-high flame. Pour in olive oil to coat the bottom. Add in cumin seeds, and once they start popping, add in cubed pumpkin, chopped chipotle, and garlic. Saute for about 8-10 minutes until pumpkin begins softening. Add in the chili powder and oregano. Start mashing the pumpkin using a potato masher – you might need to add a few splashes of water to moisten the mixture. Mash until combined and resembles mashed sweet potato. Add the lemon juice, salt, and pepper. Taste. Once combined and cooked through, remove from heat and stir in the cilantro. Set aside.
2. Combine together ingredients for chipotle mayo and set aside.
3. Slice baguettes in half lengthwise and brush olive oil and toast until golden brown. Remove from the pan, and spread one side with a generous amount of chipotle mayo. On the other side add about 2 heaping spoonfuls of the pumpkin mixture top with shredded cheese, olives, avocado (if using), and cilantro. Press together. Serve!