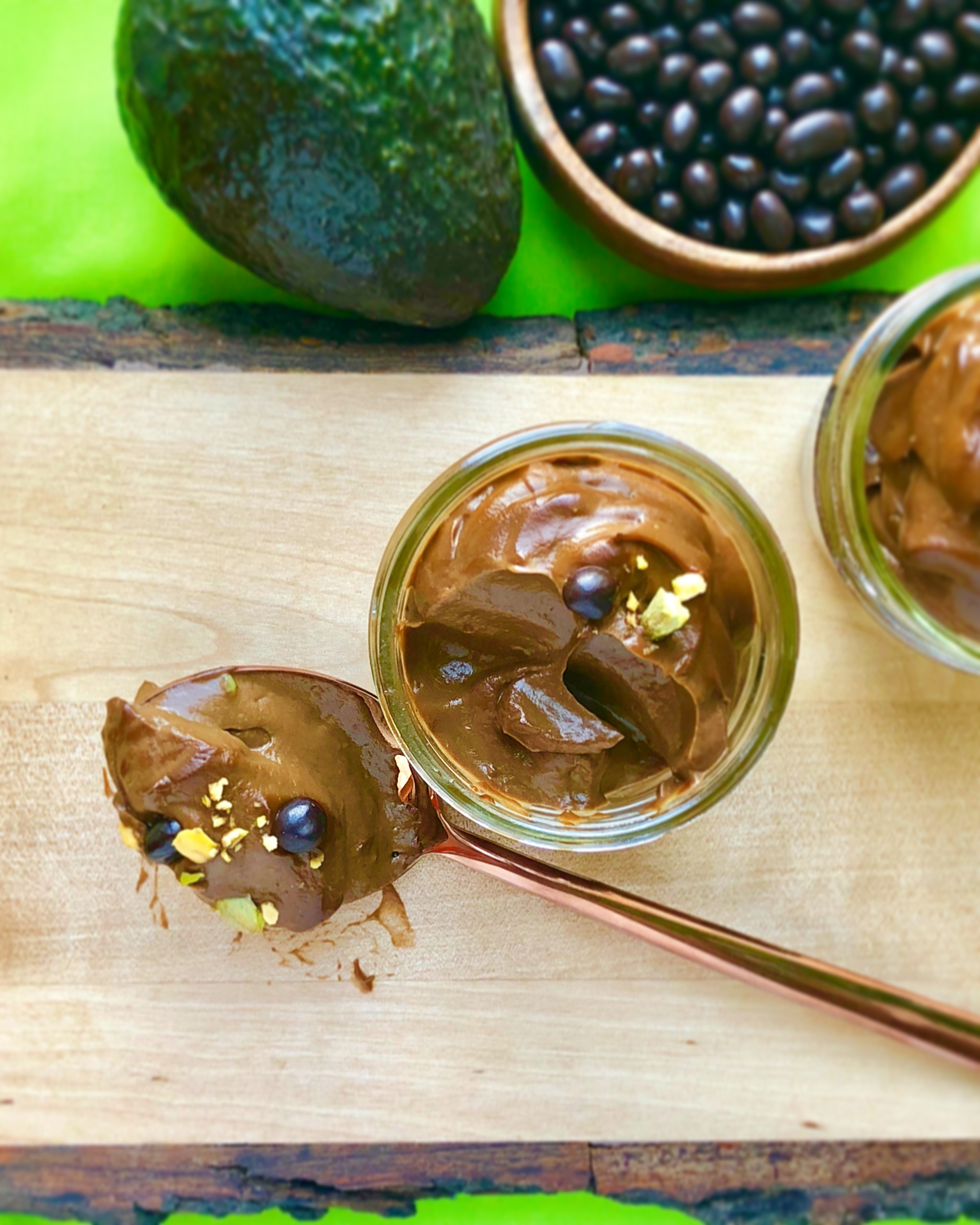 Sometimes a gal just needs chocolate. A quick and satisfying chocolate fix that you don't feel guilt about. Don't get me wrong – I love my chocolate cakes, chocolate mousse, straight up dark chocolate truffles – but most of that requires time, contains dairy and eggs, AND makes one feel guilty. Avocado is amazing in desserts too apparently! I've seen a couple of recipes for Chocolate Avocado Pudding, so obviously I had to make a Chef Priyanka version! Not to mention – this is totally vegan AND raw! Make this on a weeknight, on a weekend, for breakfast – really perfect for any time of the day!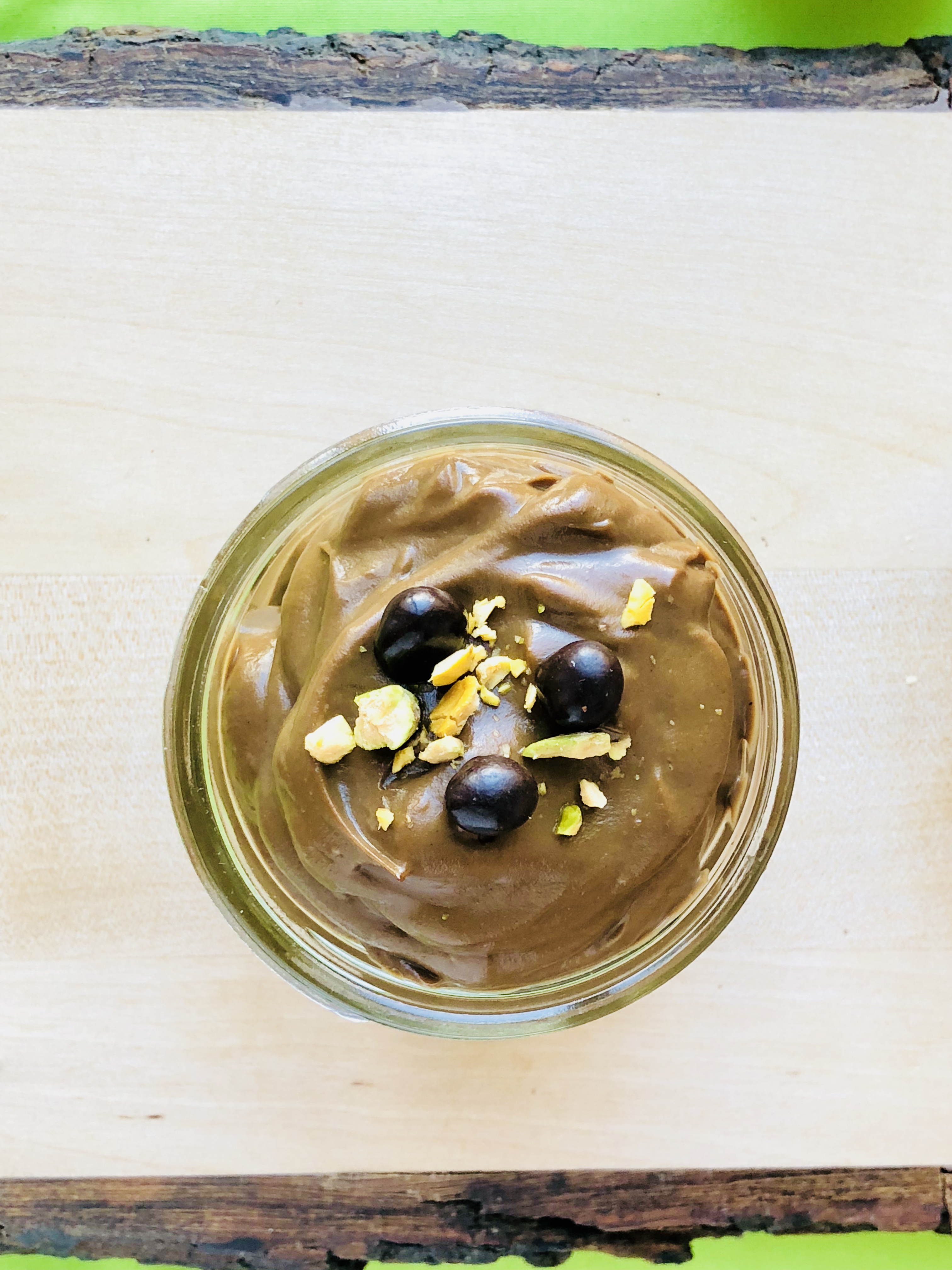 Chocolate Avocado Pudding:
2 ripe avocados
3 tbsp unsweetened good quality cocoa powder
2 tbsp good quality maple syrup
2 tbsp coconut milk
Crushed Salted Pistachios
Cocoa Nibs – for garnishing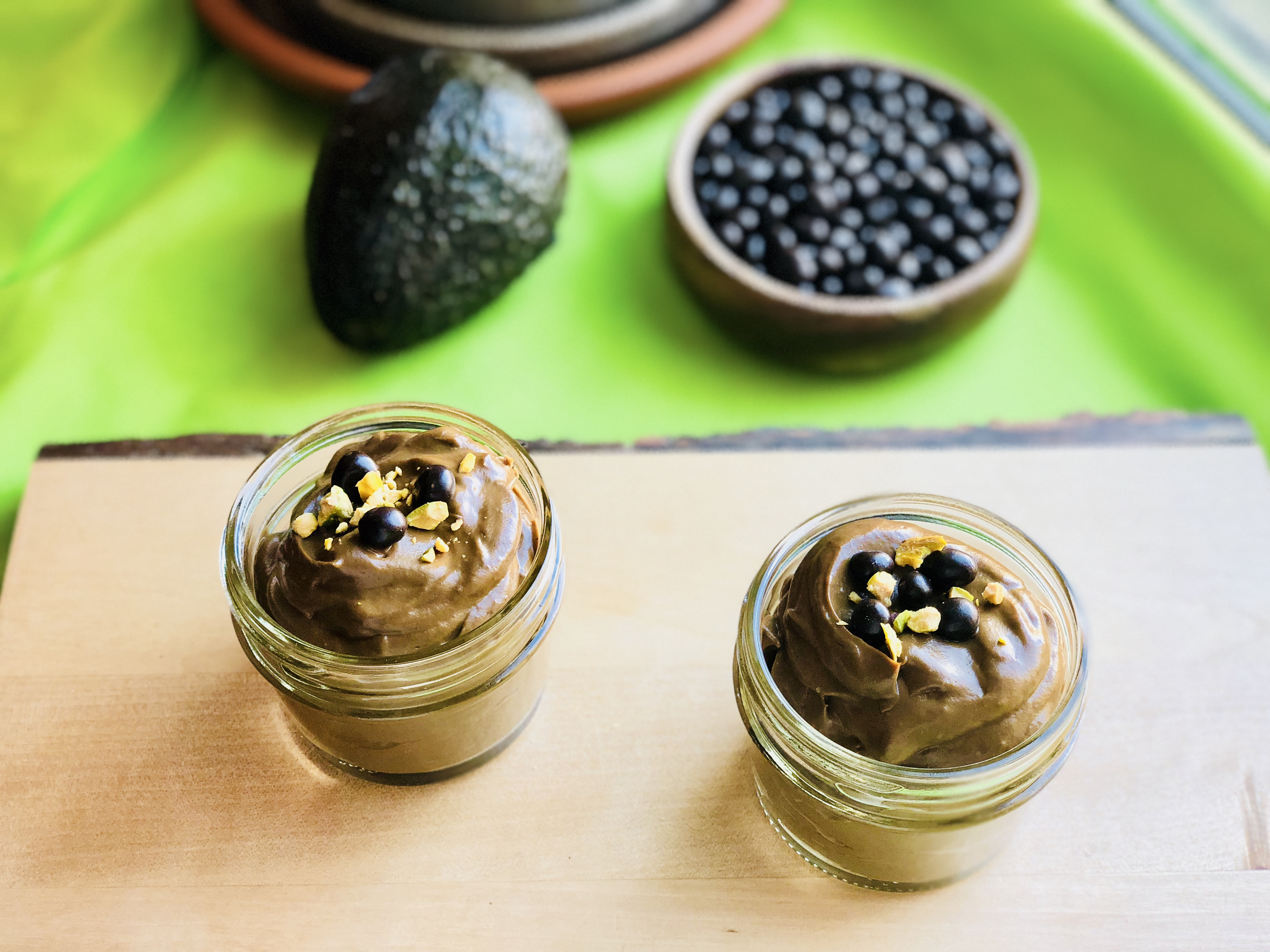 1. Blend everything together until super smooth and creamy. Store in an airtight container until ready to serve. Top with salted pistachios and cocoa nibs. Yum!