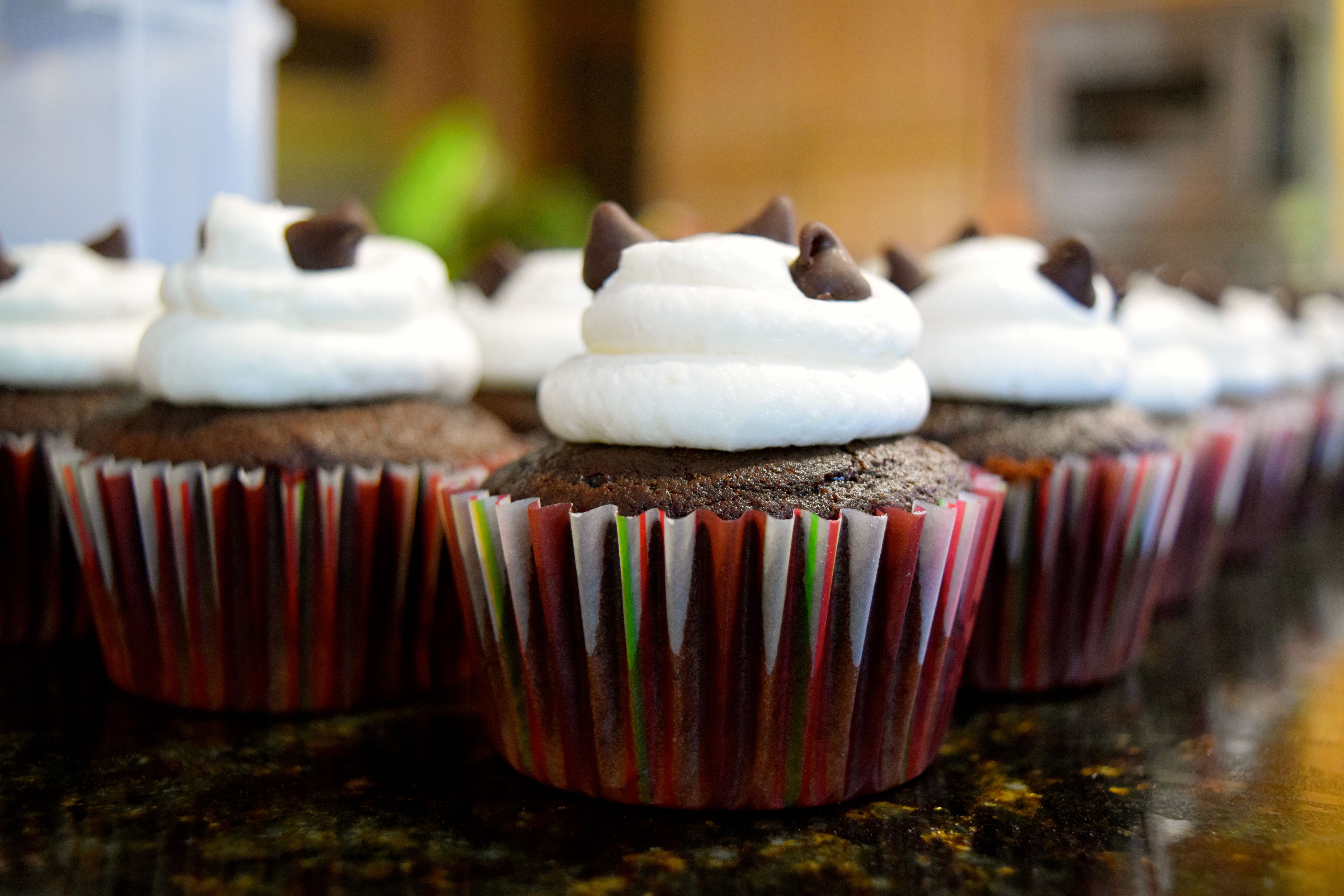 This doesn't need much of an introduction.. so here ya go!
Chocolate Cupcake:
My moist chocolate cupcake recipe – baked into about 40 regular sized cupcakes. Cooled.
Cannoli Frosting:
1 1/2 stick unsalted butter – at room temperature
1/3 part-skim ricotta – drained in a cheese cloth
1 tsp vanilla extract
6 cups confectioners sugar – sifted
2-3 tbsp milk
semi-sweet chocolate chips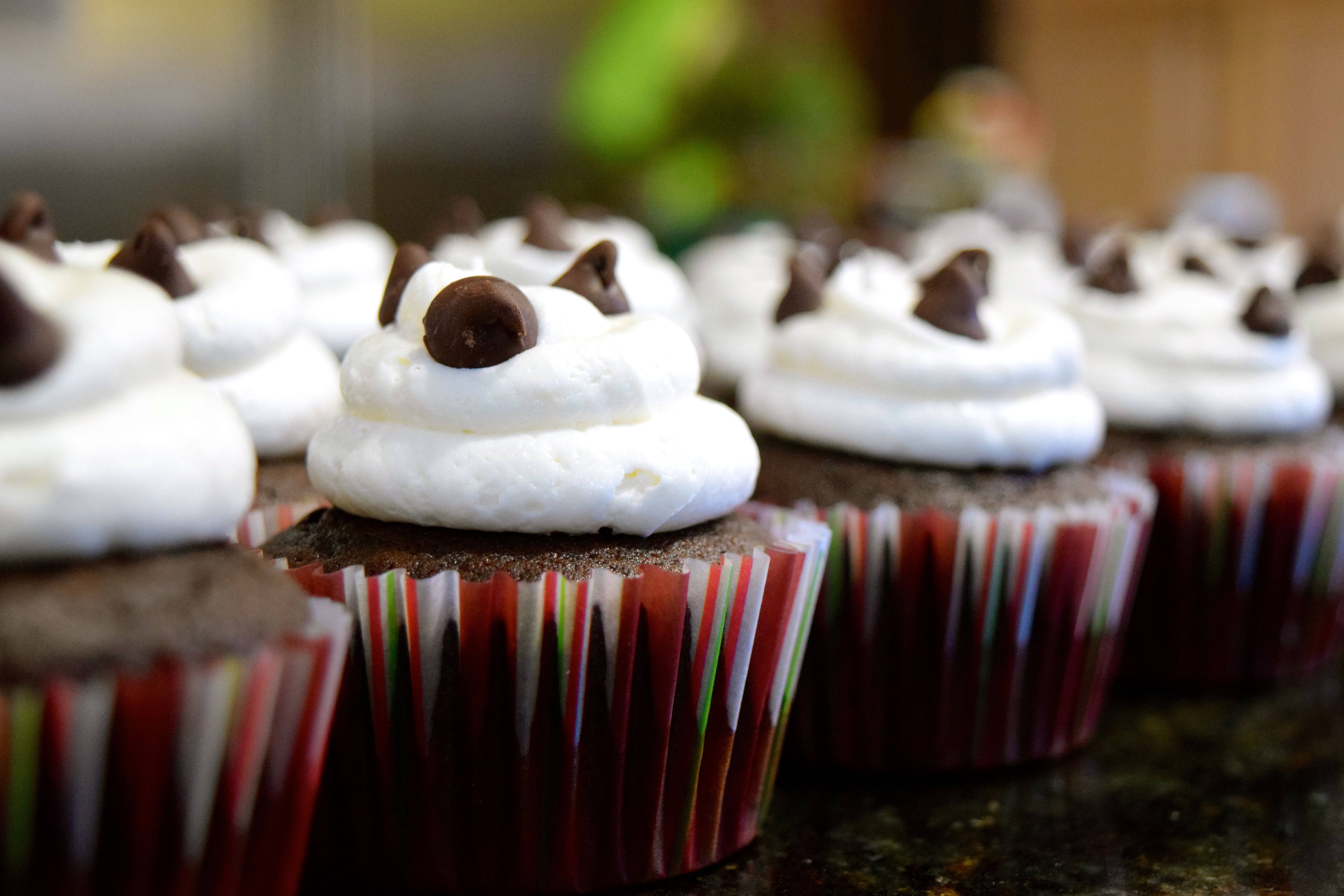 1. In a large bowl whisk together butter and ricotta until blended and fluffy about 1 minute. Turn mixer to low and slowly add in the sugar, whisking until all the sugar is incorporate and turn mixer speed to high. Add in the vanilla extract and about 1-2 tbsp of the milk until frosting is smooth and when you lift the mixer it is thick but not too thick that its not falling off the mixer. Remove and place into piping bag, and pipe onto cupcake as you please. Top with chocolate chips.