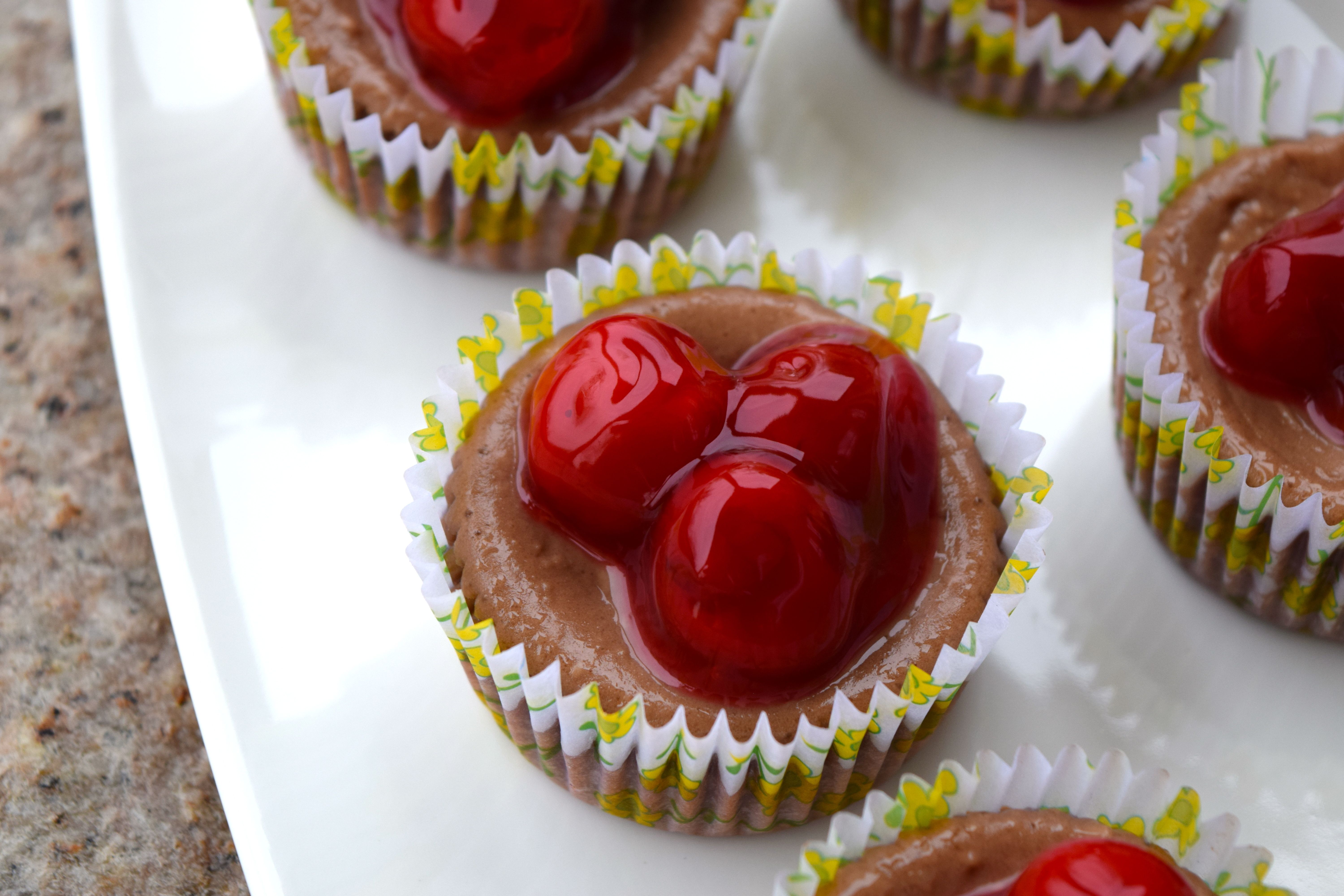 When I was young my mom would always make these delicious cheesecake cups. Our family was never really big on cheesecake, nor am I. I find it to be very heavy and dense and every time I eat it, I feel like I've gained 5 lbs instantly. However, most people love cheesecake and we haven't made them in a while at my house so I decided to give it a go.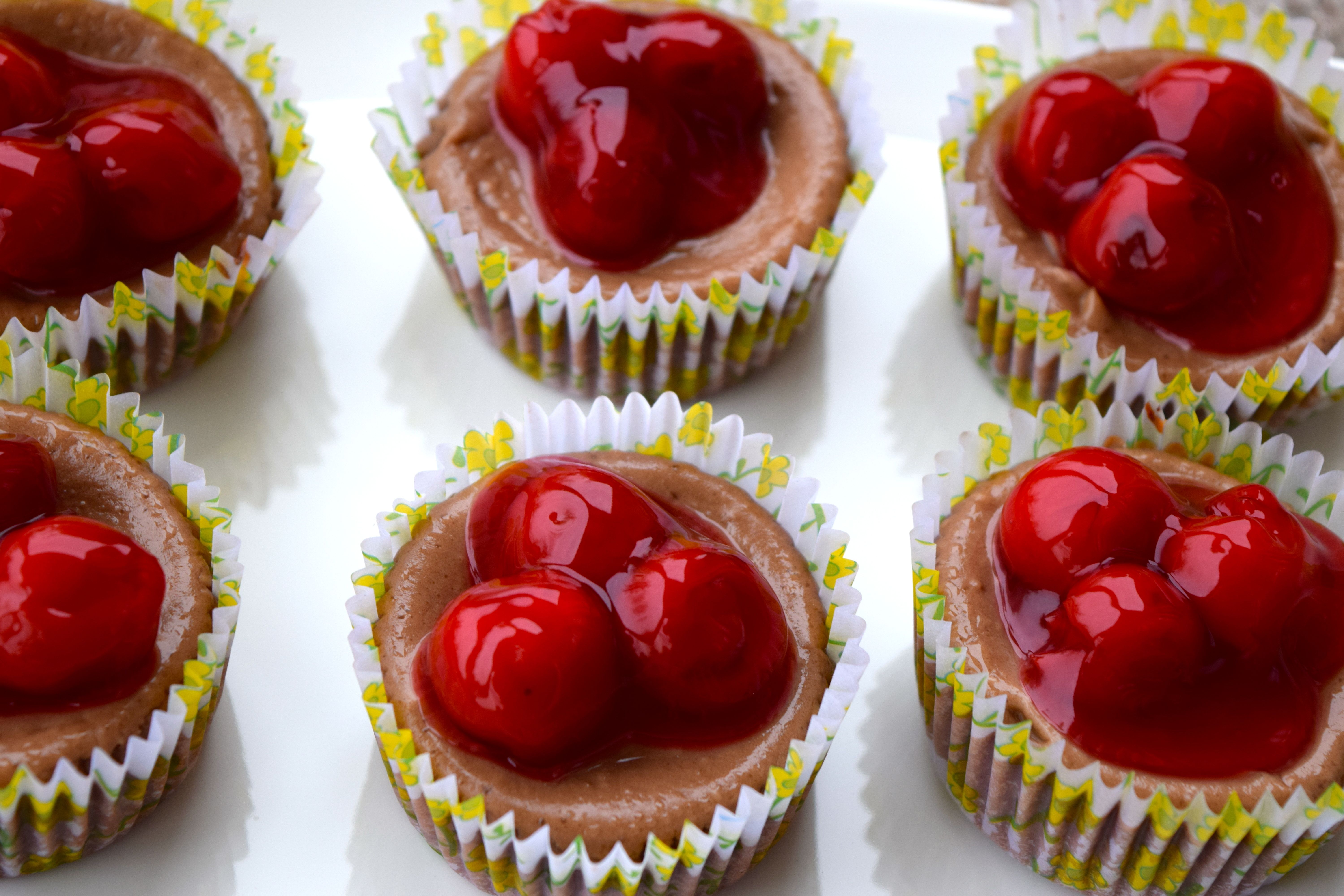 This is a very simple recipe that can be made in less than an hour and with minimal ingredients. So if you're looking for a chocolatey and creamy treat, I definitely suggest making these Chocolate-Cherry Cheesecake Cups!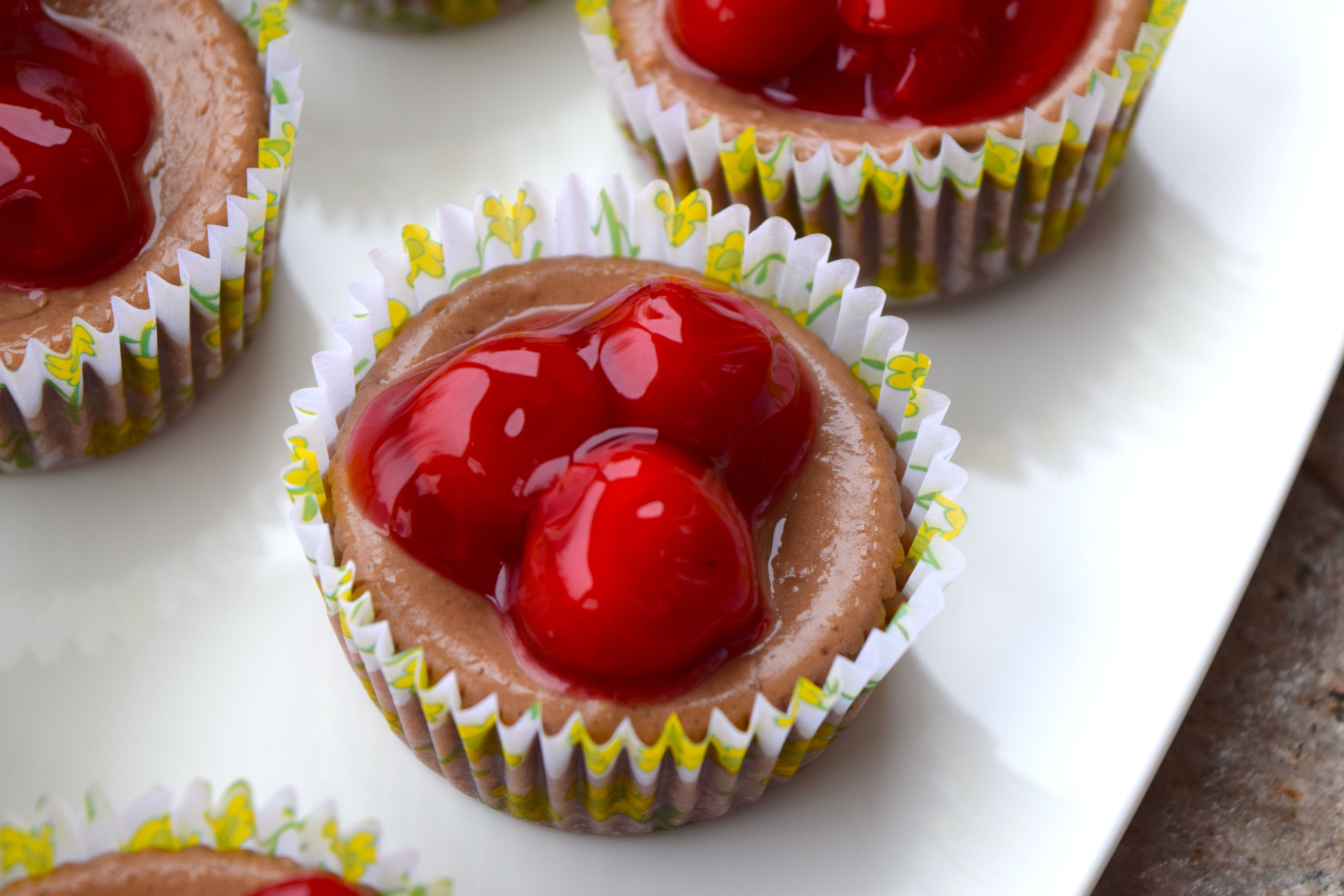 Chocolate-Cherry Cheesecake Cups: 
2 8oz bars of reduced-fat cream cheese – at room temperature
2 large eggs – at room temperature
3/4 granular sugar
1 tsp vanilla extract
6-8oz dark chocolate chunks/chips
1/2 tsp unsweetened cocoa powder
1 tbsp warm water
Cherry Pie Topping
1 box of

Nilla Wafers
Preheat the oven 375 degrees.
1. In a double boiler, melt the chocolate chunks/chips until smooth and bring to room temperature. At the same time in a separate small bowl, mix together the cocoa powder and warm water until smooth and dissolved.
2. In a large bowl, with an electric mixer, mix together the cream cheese, eggs, vanilla extract, and sugar on low speed until slightly smooth. Then add in the melted chocolate and dissolved cocoa powder. Blend together until smooth – do not over beat.
3. In a cupcake tin, line with cupcake liners and place one Nilla wafer at the bottom of each cup. Spray each cup with PAM. Pour the batter 3/4 up in each cup. Bake for about 15 minutes until puffed but still slightly jiggly in the very center of each cupcake. Remove and let completely cool. Cupcakes will sink a bit.
4. Once the cupcakes have completely cooled, top each one with about 1 tbsp of cherry pie topping. Place in the fridge and cool completely before serving. I actually keep them in the fridge over night.
Like Cupcakes? Check out these other recipes!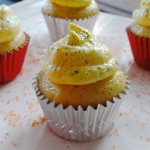 Passionfruit Rum Cake Cupcakes with Pineapple Frosting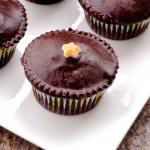 Rose Cream Filled Chocolate Ganache Cupcakes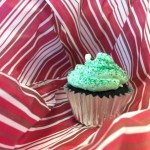 Chocolate Mint Cupcakes