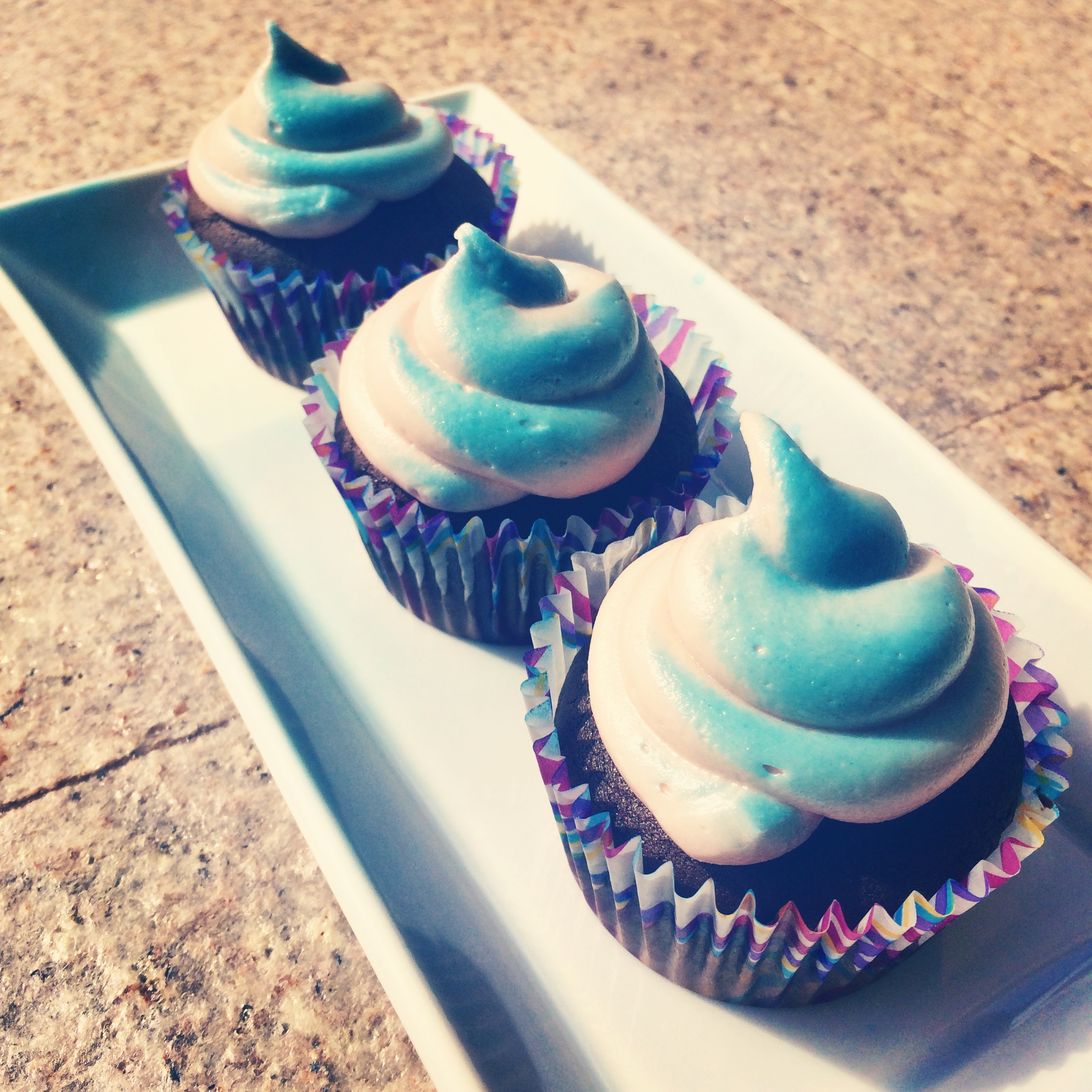 I like to combine unusual flavors together in the hopes that I can create something amazingly delicious. So one day when I open my restaurant/bakery/food truck, I can sell these delicious creations. A few weeks ago was my friends blue-themed birthday party, so I decided to make cupcakes – surprise, surprise. I didn't want to make blue velvet or something blueberry flavored – I wanted to try something different. I love pomegranate and I figured why not use pomegranate in my cupcakes and see how it turns out? Cupcakes tend to have extremely sweet frosting piled high, so I thought that maybe using pomegranate in the frosting will actually balance out the over-sweetness that cupcakes usually have.
Below is my recipe for my Chocolate Pomegranate Cupcake creation. I was pleasantly surprised, and hope you enjoy the recipe as well!
Chocolate Cupcakes: 
I made my super moist dark chocolate: 
http://www.chefpriyanka.com/salted-dulce-de-leche-chocolate-cupcakes/
Pomegranate Frosting: 
1/2 stick of unsalted butter – softened
1 8oz bar of cream cheese – softened
4 cups confectioner's sugar – sifted
8oz pomegranate juice – I used POM Brand
1. In a small sauce pan pour in the pomegranate juice and set over low heat. Simmer the juice for about 15 minutes until it becomes thick and syrupy. Remove from heat and let cool to room temperature.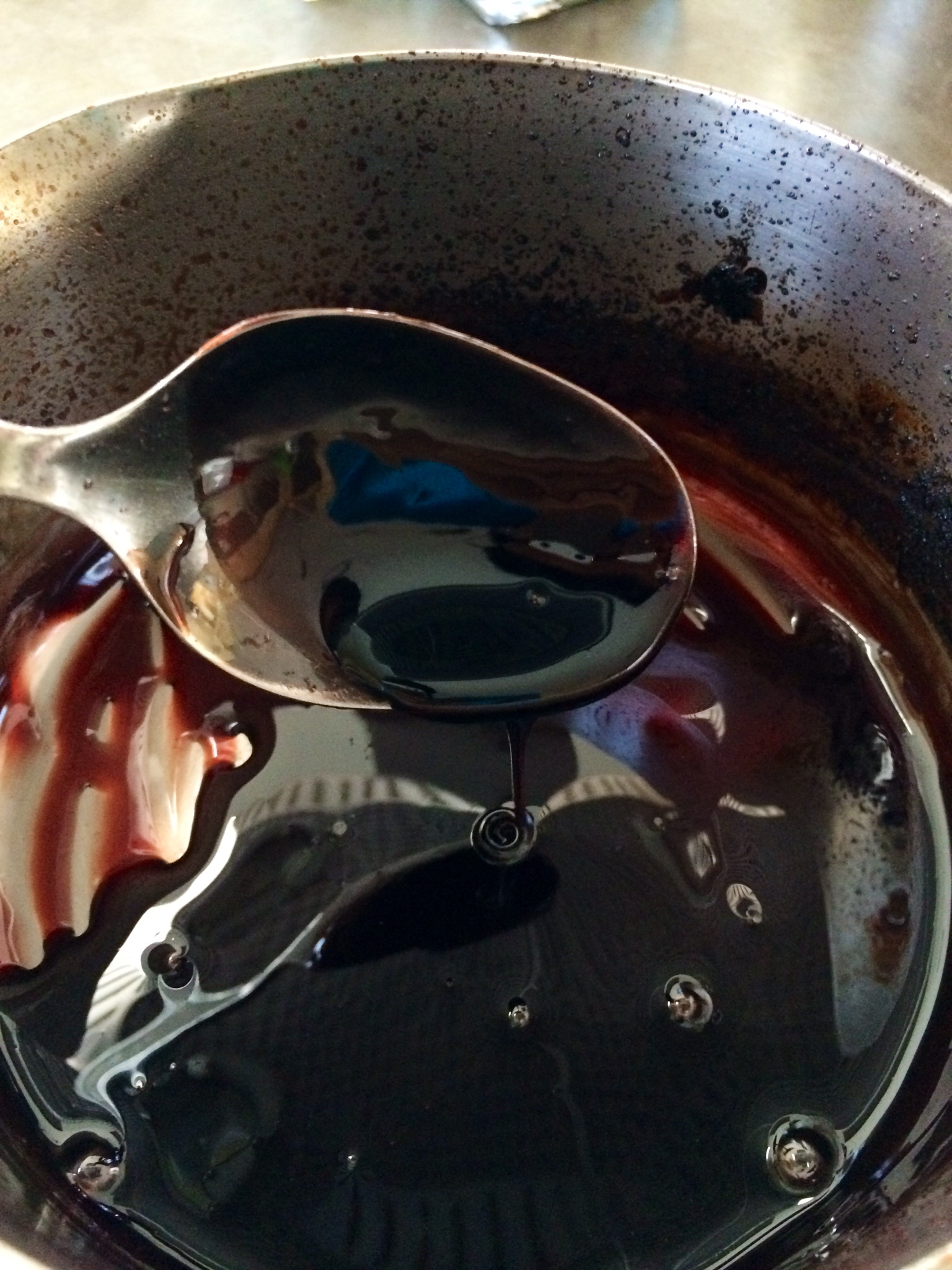 2. In a stand mixer fitted with a paddle attachment, mix the butter and cream cheese until blended and fluffy, about 1 minute. Slowly add in the sifted confectioner's sugar and blend until fluffy and thoroughly combined. Slowly drizzle in the pomegranate syrup and blend in until combined. Frosting will be slightly pink.
3. Once the cupcakes are completely cool, pipe frosting onto each cupcake. I used an edible color mist spray in blue to decorate the cupcakes.
Makes 48 regular sized cupcakes