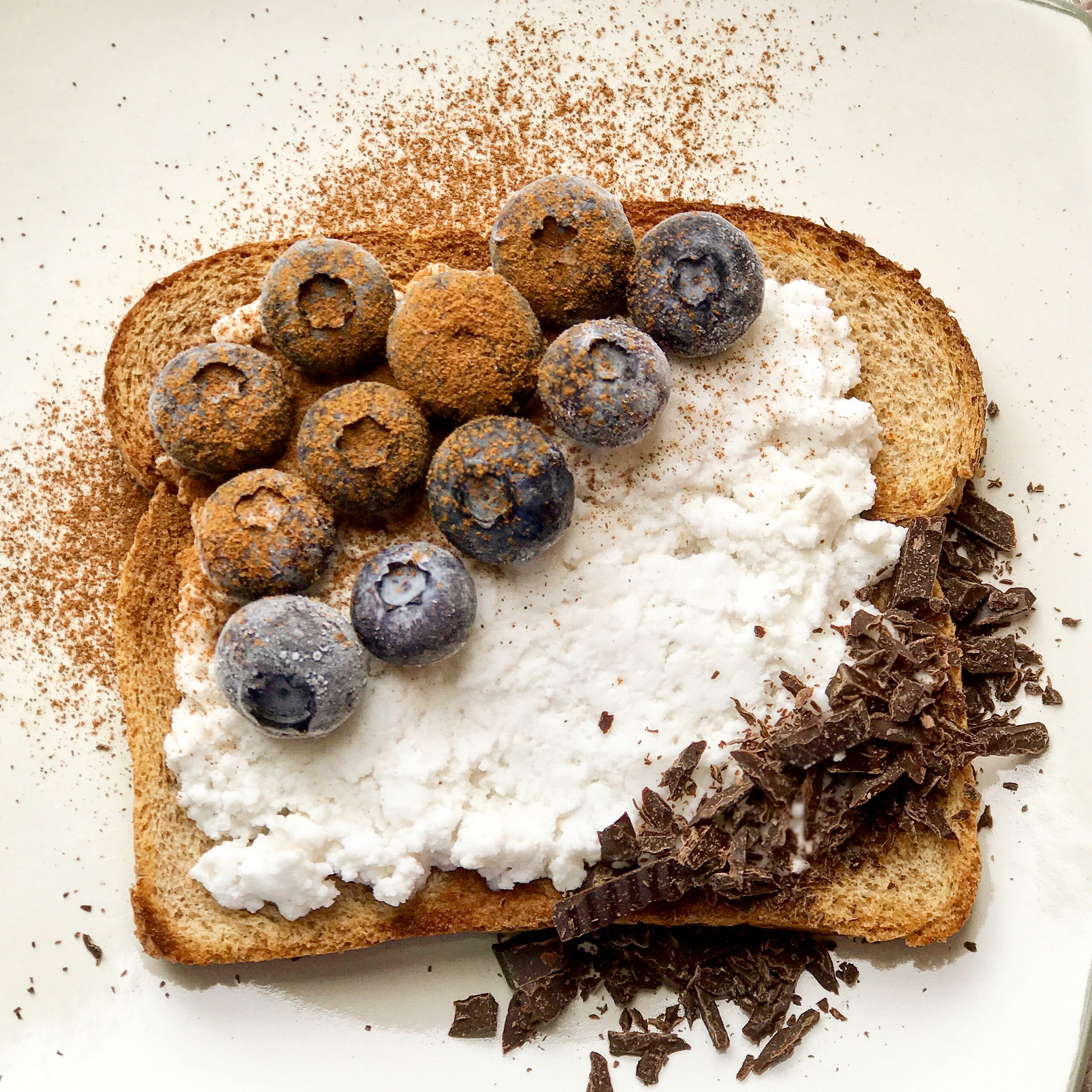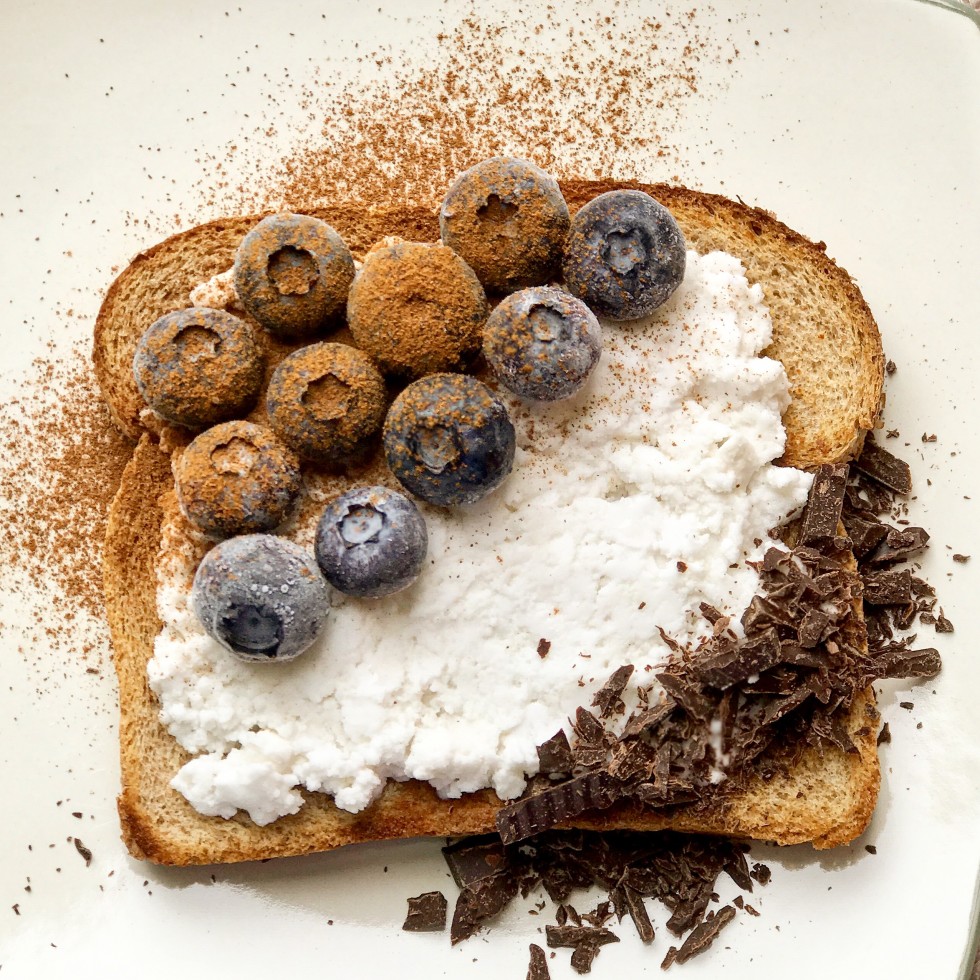 As a vegetarian I eat a lot of bread (if you haven't already noticed by now), and I like making open-faced sandwiches and 'toasts.' But what really pisses me off is when restaurant offer 'Avocado Toast' at $15+ – WHY would I spend $15+ on one piece of bread with MAYBE half an avocado on it, when I get get 2 avocados and an entire loaf of bread for less than $15?! I just can't justify paying that kind of money. That being said, I've been making more topped toasts at home, because they're very simple and highly satisfying, and I refuse to pay $15 for a piece of topped bread at a restaurant.
I recently made a vegan breakfast toast with stuff that I already had in the kitchen – bread, coconut milk, blueberries, chocolate, cinnamon – boom!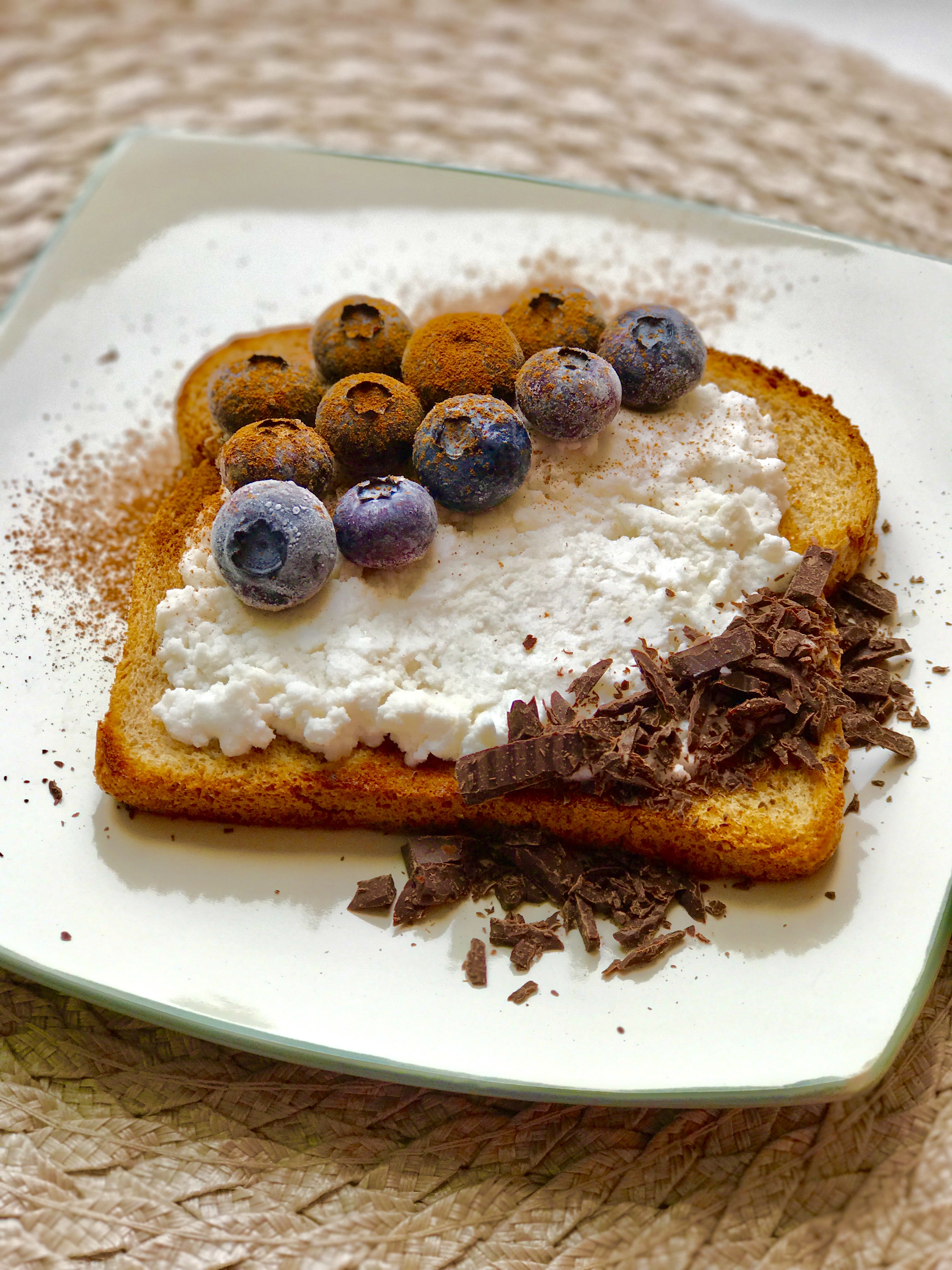 Coconut Blueberry Toast:
1 can coconut milk – refrigerated overnight
1 tbsp confectioners sugar
handful blueberries – frozen or fresh is fine
2 tbsp shaved dark chocolate
pinch cinnamon
2 slices multigrain bread
1. Open the can of coconut milk, and the top should be solid. Carefully scoop of the solid coconut and place in a blender – try not to get too much of the water/milky bottom portion.
2. Blend until fluffy, and add in the 1 tbsp confectioner's sugar, and blend.
3. Toast your bread until golden brown – spread each with a generous amount of coconut cream. Top with blueberries, sprinkle with cinnamon and shaved chocolate.
That simple! NOM!