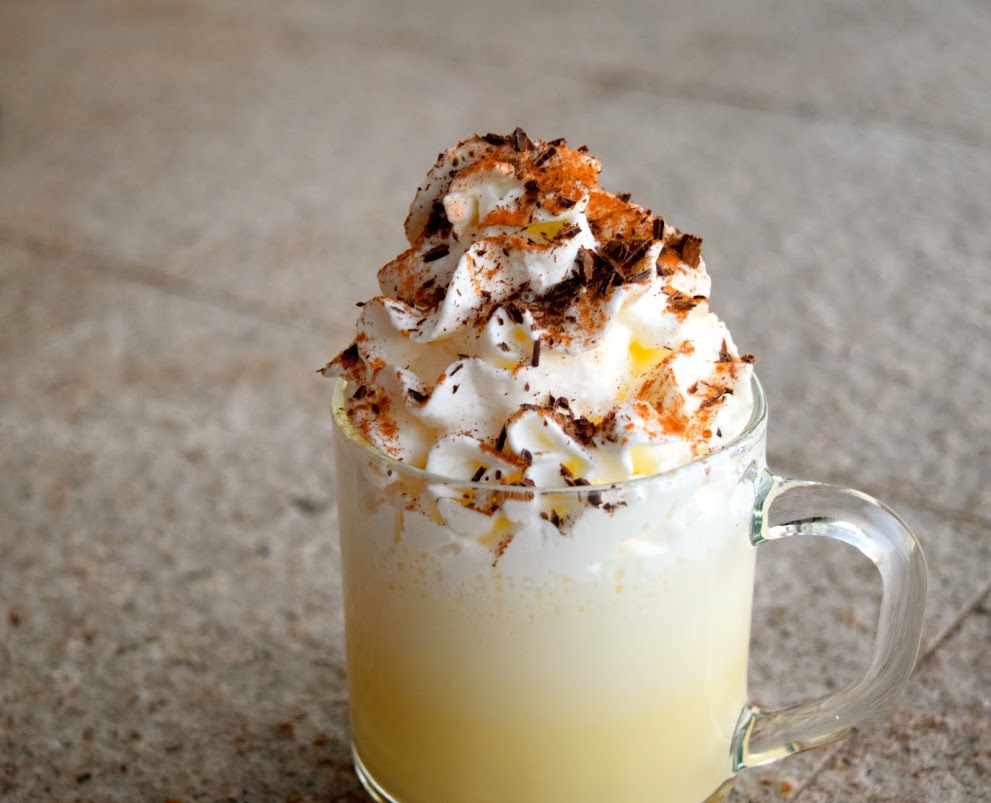 Not sure if this needs any introduction at all, but that this was the first time I made Eggnog. I've generally not ventured into the realm of eggnog, as it is super fattening and most of the time it is raw (there are recipes where you can temper the yolks so they're cooked, or a raw version). The recipe I created gives the look and feel of regular full-fat eggnog, but just healthier! It's also very easy to make. I also used the leftover eggnog to make Eggnog Lattes the next morning!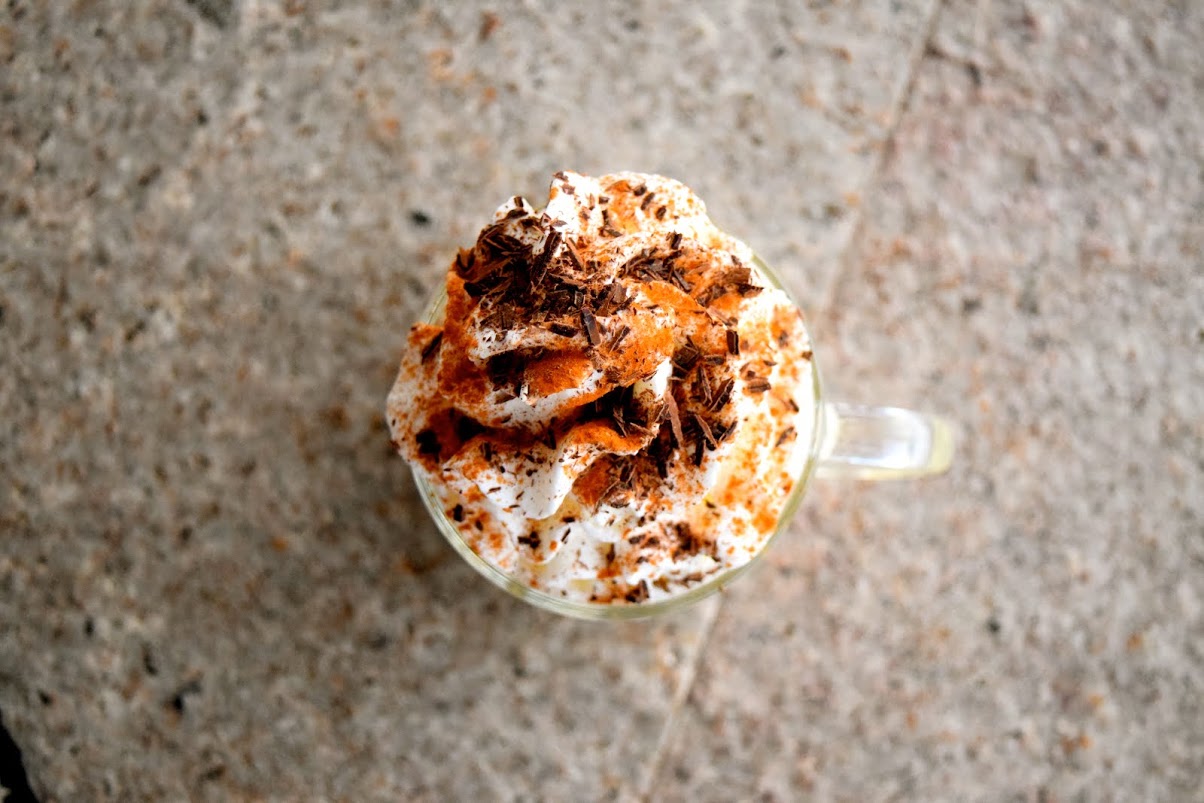 Eggnog (lowfat):
4 large eggs – yolks and whites separated
1/3 cup granulated sugar
About 1 tbsp granulated sugar (for egg whites)
2 cups lowfat milk (I used 2% Lactaid Milk)
1 cup Fat Free Half & Half (I used Landolakes Brand)
1 cinnamon stick
1 tsp freshly grated nutmeg
Whip Cream – to serve (I used Redi Whip)
Ground Cinnamon – for garnishing
Shaved Dark Chocolate – for garnishing (optional)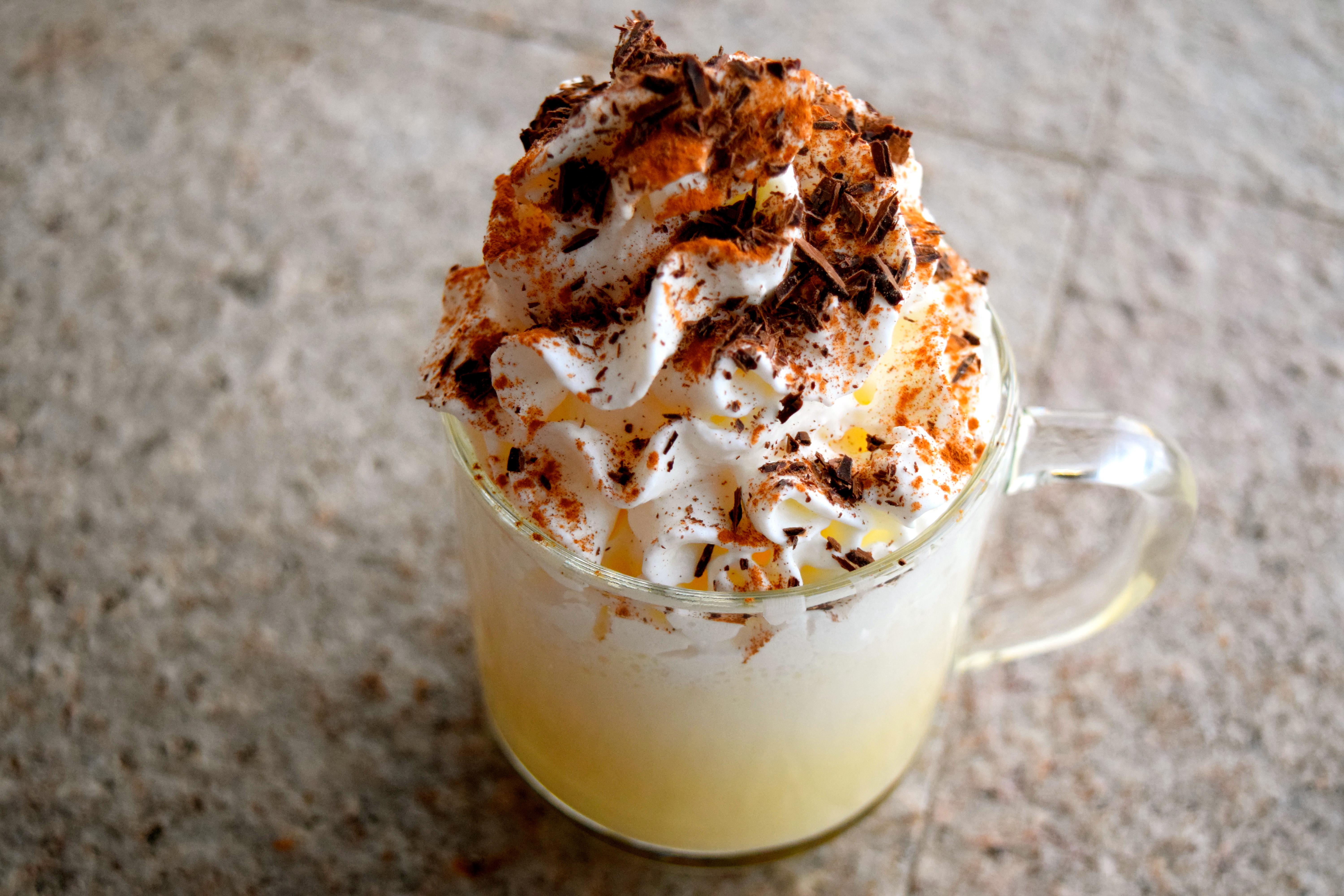 1. In a small sauce pan, pour the 2 milks in, add the cinnamon stick, and nutmeg. Simmer over low heat until heated through, fragrant, and slightly simmering. Remove from heat and let cool COMPLETELY.
2. Meanwhile, in a large clean bowl, whip together the yolks and 1/3 cup sugar on high speed until light, fluffy, and a pale yellow color. Once the milk mixture has completely cooled, pour into the yolk mixture slowly with the mixer on medium speed.
3. In another cool and clean bowl (preferably steel), whip the egg whites on high speed (make sure to use clean beaters), and as they start becoming fluffy, slowly add in the 1 tbsp of sugar. Whip until stiff peaks. Pour in the milk-yolk mixture into the whipped egg white while keeping the mixer on medium-low (not high). Mix until combined. Chill completely (I chilled it in the fridge for about 6-8 hours).
4. Once chilled, pour into a serving glass, top with whipped cream, garnish with a dash of cinnamon and shaved dark chocolate.
Enjoy!