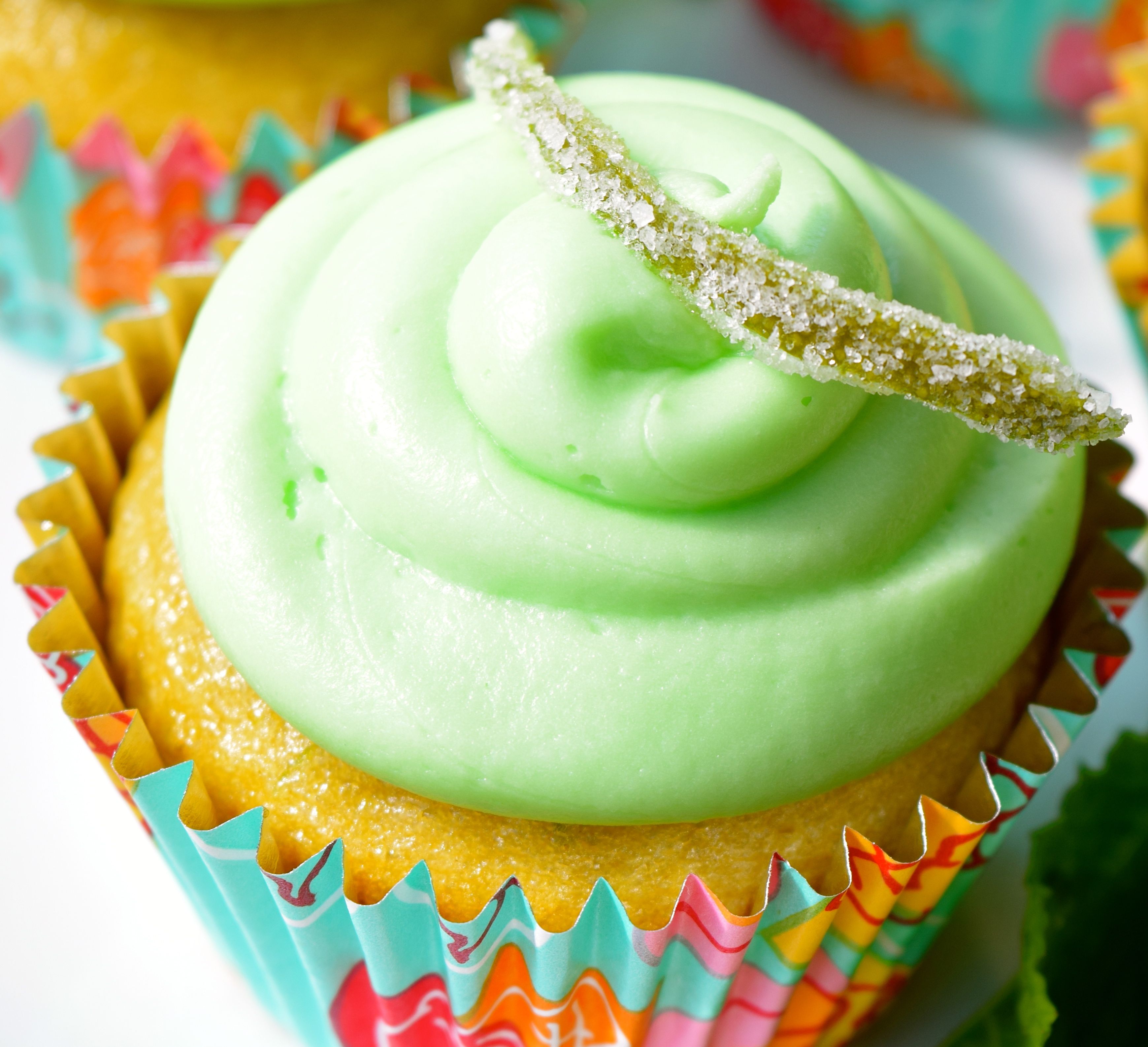 I loved candied fruit peels. I think they add great flavor to all kinds of desserts and are even great as a little sweet snack. So far I've made candied Lime and Orange Peels: http://www.chefpriyanka.com/double-chocolate-brownies-with-fresh-candied-orange-peel/and have used them on desserts. They're super easy to make and it's actually a great way to use the fruit peels and not waste them!
A few weeks ago I made my Vegan Mojito Cupcakes for a friends Baby Shower, and I decided to dress them up with Fresh Candied Lime Peel instead of fresh mint. The reason why I opted to do this was because I needed to make the cupcakes the night before the event, and I didn't wait to use fresh mint as a garnish, as it would wilt and pretty much look gross. While the cupcakes were baking and cooling, I made these lime peels. Here's what you'll need:
Fresh Candied Lime Peel: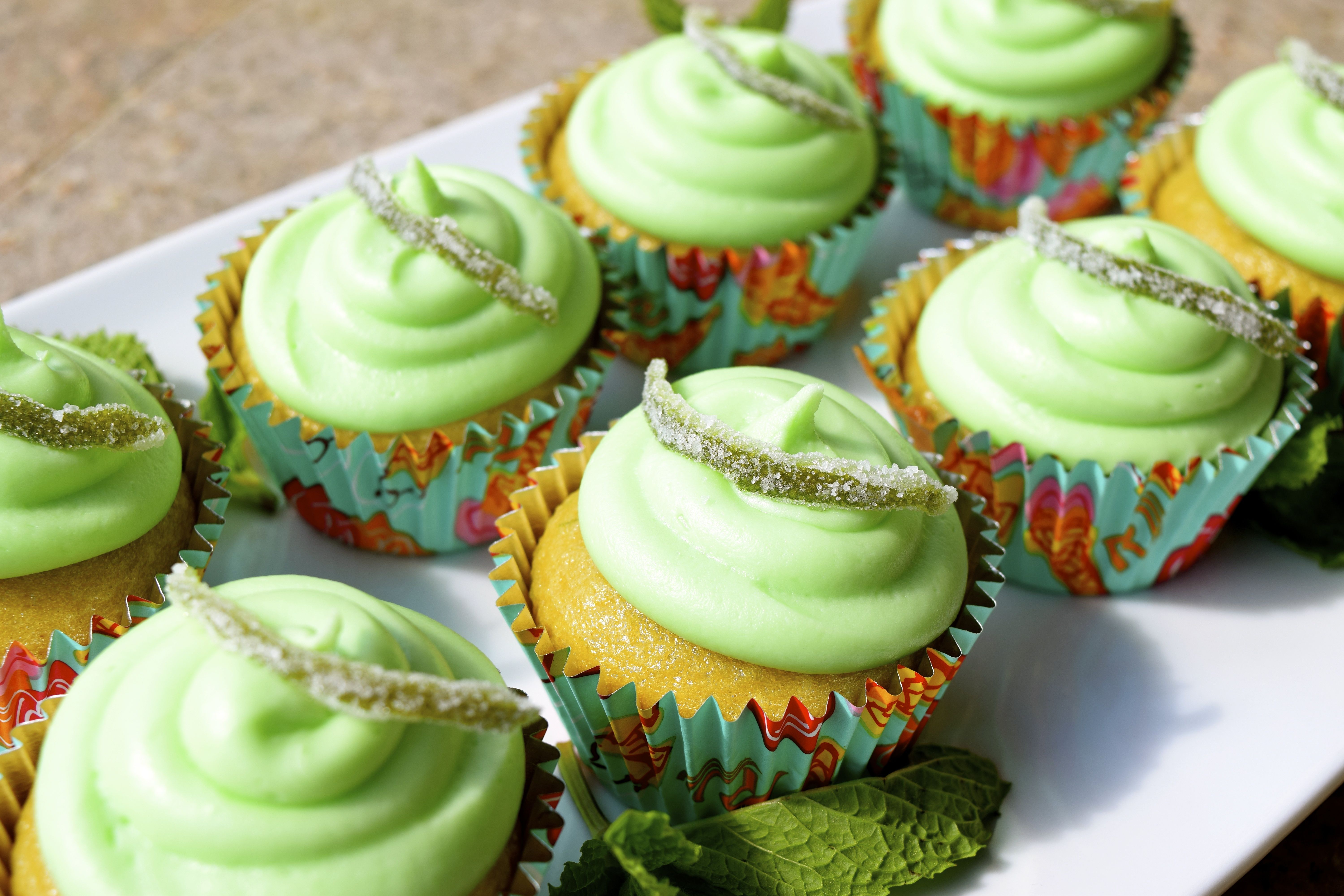 2 limes – peeled into 1-2 inch long peels, without getting the white portion
water
1-2 cups sugar
ice bath
parchment paper
sugar for coating
Place a rack on top of parchment paper on your counter top.
1. In a small pot, add water and bring to a boil. Set the ice bath right by the stove. Add the peels to the boiling water, cook for 1 minute. Using a slotted spoon or tongs, remove the peels and place in the ice bath for a minute. Repeat the process one more time.
2. While the peels are cooling in the ice bath, add the 1-2 cups of sugar and 1 cup of water to a small pot (I just rinsed the same pot and used it), and set over medium-high heat. Stir and let the sugar dissolve and bring to a simmer. Remove the lime peels from the ice bath using the slotted spoon, and add to the simmering sugar water. Cook for about 5 minutes, stirring occasionally. Remove and place on the prepared rack over parchment paper. Let cool and set.
3. In a ziplock bag, add sugar and once the lime peels have cooled, add the peels in small batches and toss in the bag to coat. Remove and set on parchment paper until ready to use.