I really like bread salads, and I feel like each type of cuisine has their own version of bread salad. I know my moms makes an Indian bread salad, that's made with regular white bread, onions, curry leaves and Indian spices. They're really filling and hearty. One night last week we were having Italian night, so I decided to make an Italian bread salad, which is generally referred to as panzanella. I've seen a lot of different variations of this dish, but I wanted to make something easy, super flavorful, and use ingredients that I had around in my fridge and pantry. Furthermore, since it's cold outside, I wanted to make something that's spicy and warm.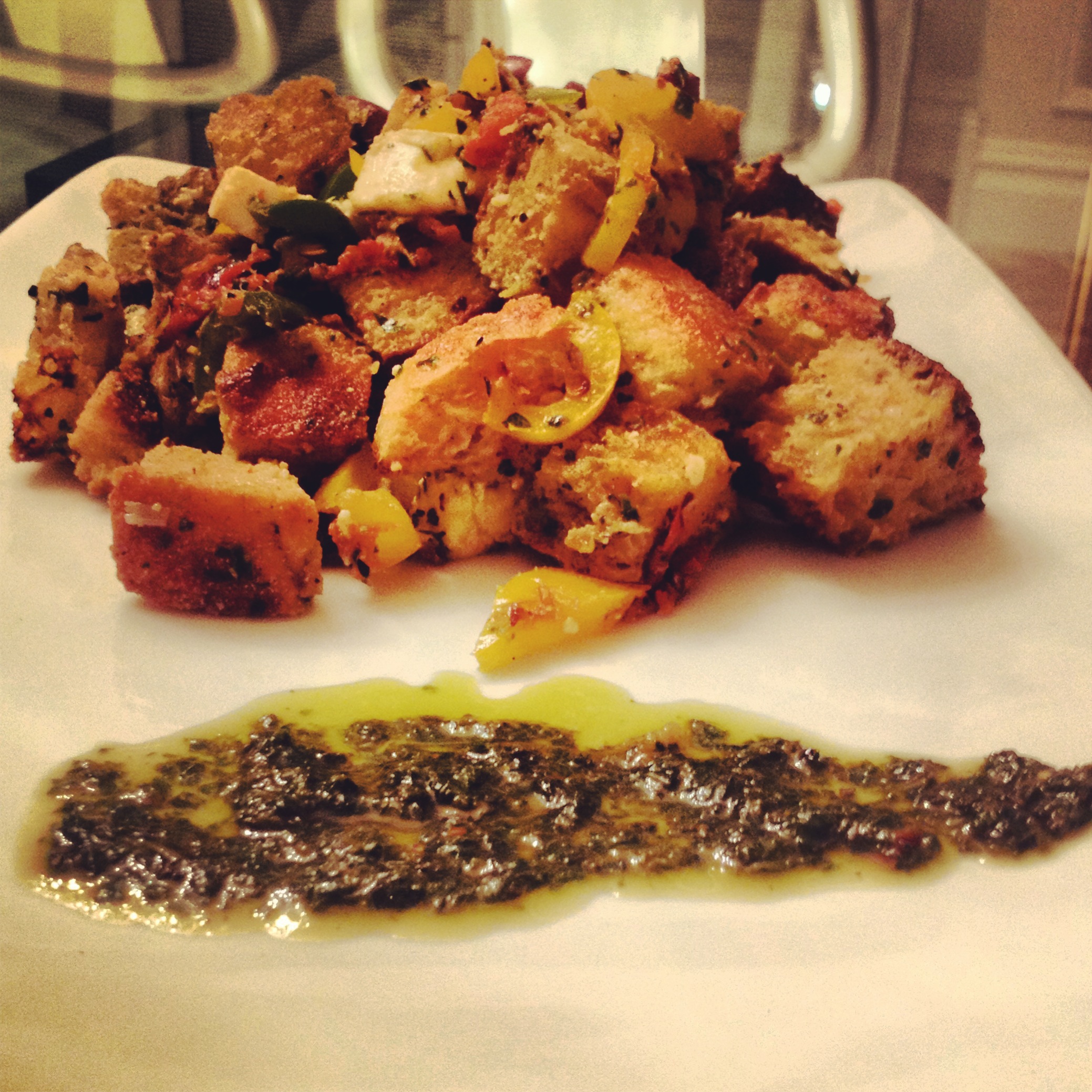 Grilled Vegetable Pesto Panzanella Salad: 
1 loaf of ciabatta – sliced in half lengthwise
2 heirloom tomatoes – cut in half
2 jalapenos – sliced in half lengthwise
1 yellow bell pepper – sliced in quarters
1 red onion – sliced in half
4 cloves of garlic – peeled
4 kalamata olives – chopped
1/2 cup fresh mozzarella – cubed
2 tbsp basil pesto – homemade or store bought
splash of red-wine vinegar
extra virgin olive oil
salt
black pepper
1/2 tsp dry Italian seasoning
PAM Olive Oil flavor
chili oil (optional)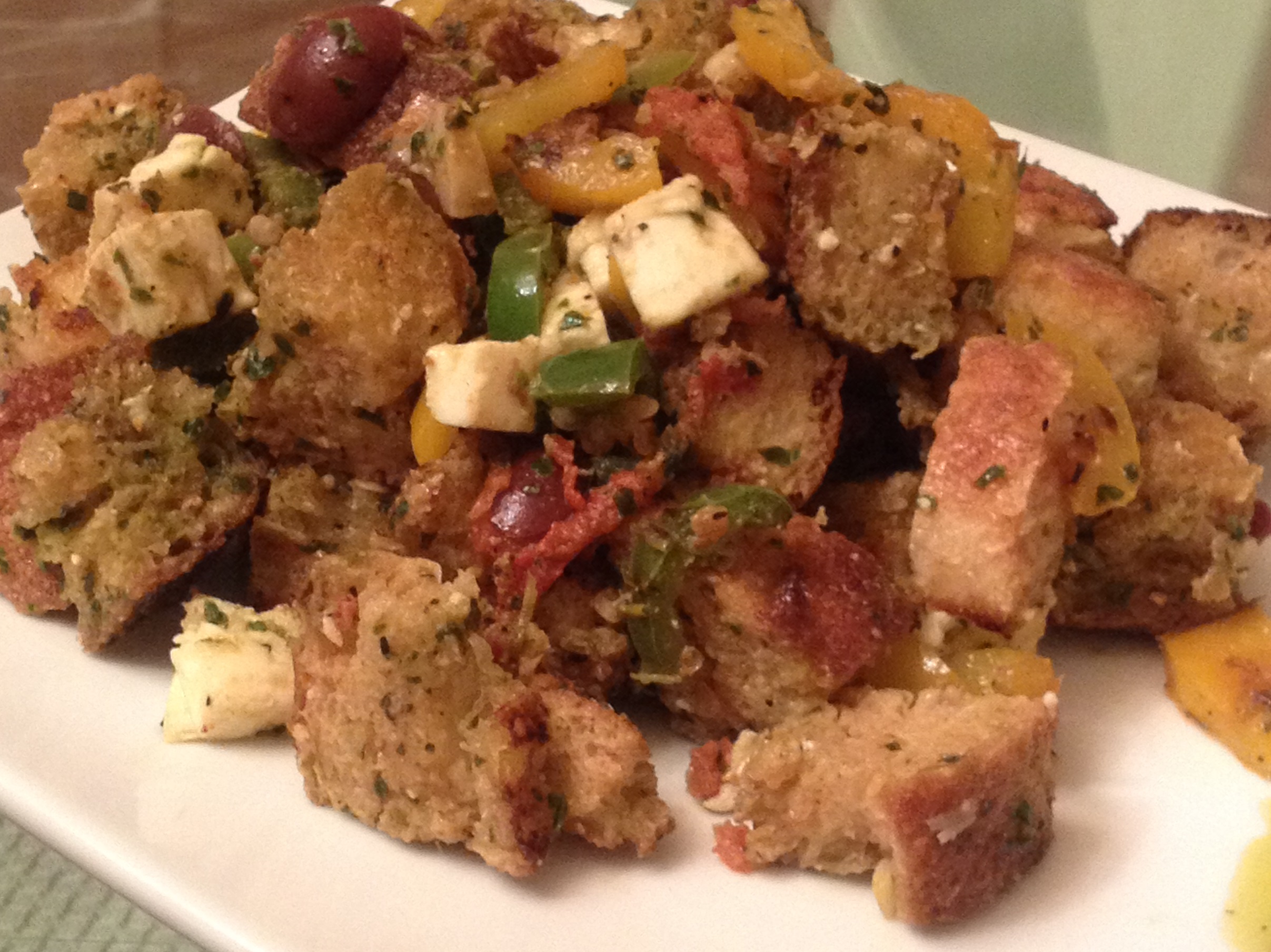 1. Place an indoor grill pan on the stove over medium-high heat. Spray generously with PAM. In a bowl toss all of the vegetables (including the garlic, but except the olives) together with a drizzle of olive oil and salt and pepper. Place on the hot grill pan. Grill for about 10 minutes, or until charred and soft with poked with a fork. Remove and let cool.
2. While the veggies are cooling, spray the sliced ciabatta with PAM and drizzle with chili oil. Place on the hot grill pan. Grill for about 5 minutes on each side, or until golden-brown and slightly charred. Remove and once cooled cut into 1 inch cubes. Also dice the vegetables into cubes.
3. In a small bowl, place the pesto, Italian seasoning, salt and pepper and while whisking drizzle in a extra virgin olive oil until smooth and the consistency of salad dressing.
4. Place the bread and veggies in a large bowl and toss with the dressing. You want everything to by lightly coated, but definitely not soggy with dressing. Add in the olives and the cheese and toss. Taste for salt.
5. Place in a serving dish and enjoy!
Serves 4 
Like Italian? Check these recipes out!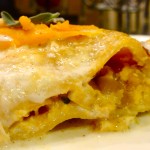 Pumpkin & Butternut Squash Lasagna with Roasted Garlic Cream Sauce