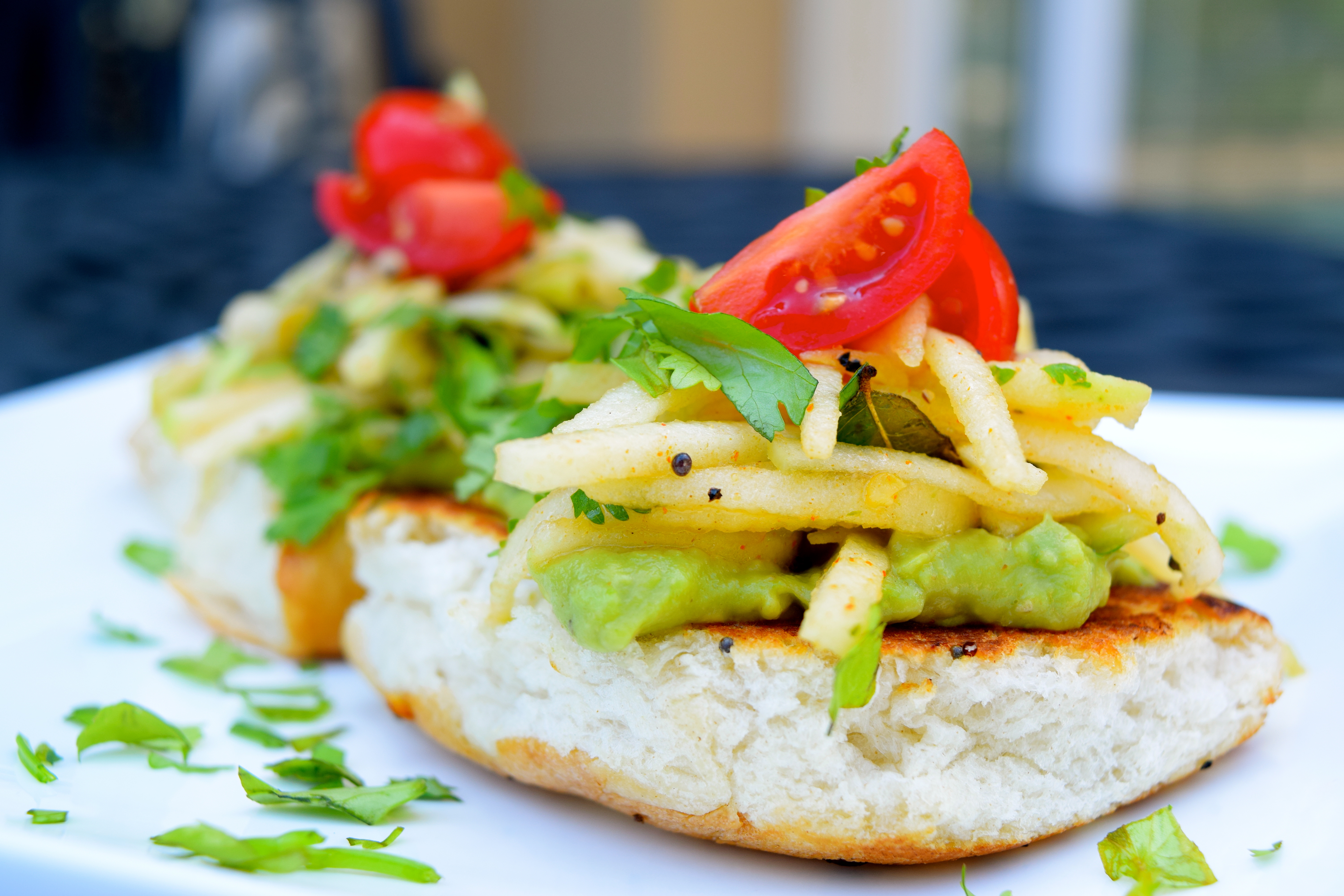 I saw a Chef Geoffrey Zakarian post a short video about a contest for Kitchen Aid. I was immediately interested. Prizes include Kitchen Aid appliances and most importantly cooking lessons from Geoffrey Zakarian himself! The challenge was to create an original recipe using apples. I was intrigued by this because I haven't cooked with apples in a long time! I decided to create something fresh, simple, summery, and savory. That led me to create an Indian Open Faced Apple Slaw Sandwich with Avocado Chutney. Think of it as an Indian take on the traditional Thai papaya salad served on Indian bread.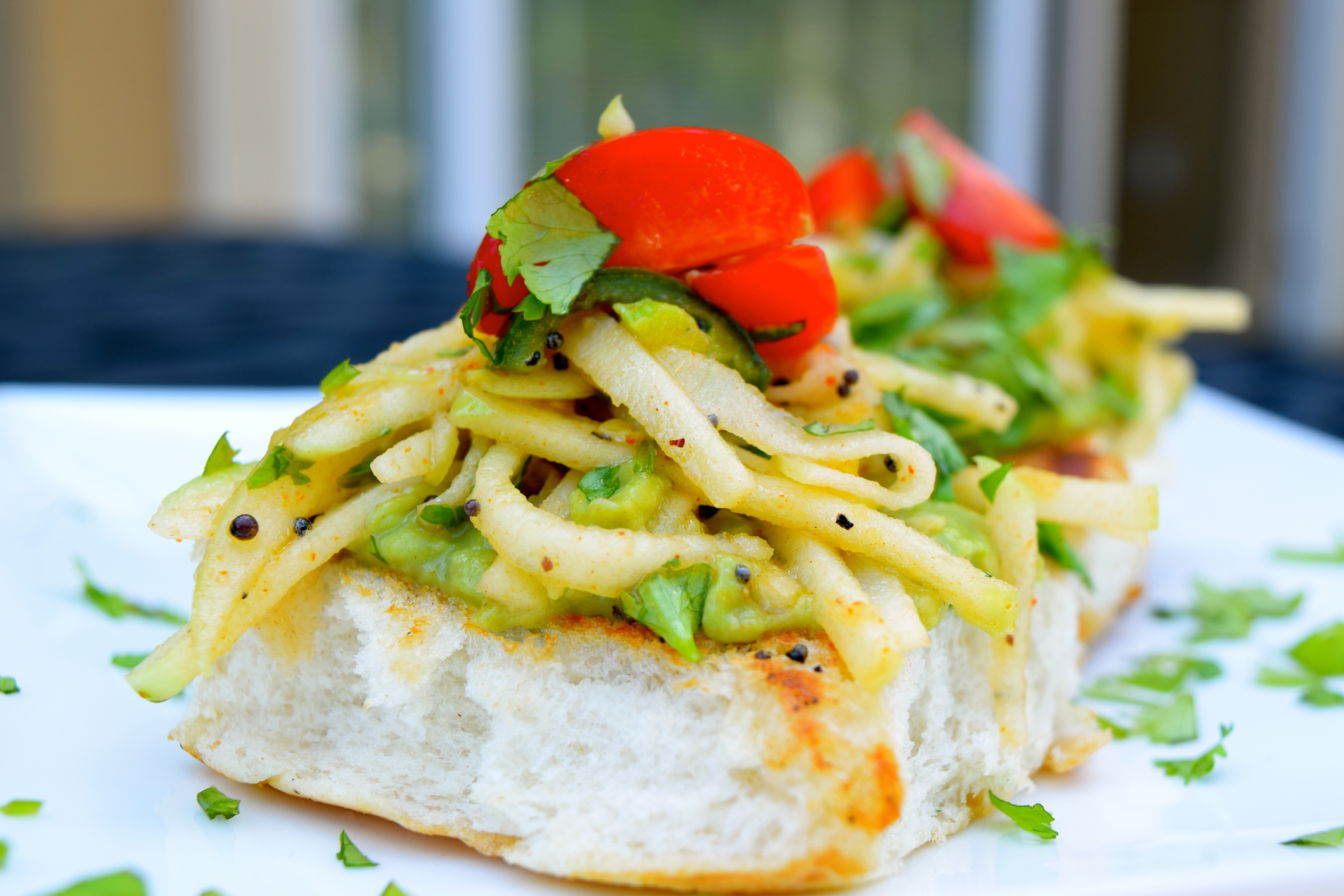 Apple Slaw:
1 Granny Smith Apple – very thinly sliced (similar to the way raw papaya is cut for Thai papaya salad)
fresh lime juice from half a lime
handful fresh cilantro – chopped
1/2 inch thick fresh ginger – grated
1 tsp ground cumin
1 tsp chili powder
salt to taste
black pepper to taste
4-5 Indian curry leaves
1 tsp black mustard seeds
1 serrano chili – halved and thinly sliced
vegetable oil
2 pieces of Indian pau buns or the bottoms of regular hamburger buns
handful of red cherry tomatoes – quartered
Avocado Chutney:
1 ripe avocado
1 clove garlic
1 tsp ground cumin
1 tbsp water
fresh lime juice from 1/4 lime
salt to taste
black pepper to taste
1. Making the 'Tadka.' In a small pot/skillet, pour in a little less than 1/8 cup of vegetable oil. Place over medium-high flame. Sprinkle in the black mustard seeds and as soon as they begin popping, add in the curry leaves and immediately step back – these pop and splash oil around. Be careful! Once they curry leaves calm down, add in the sliced serrano chili. Saute for 30 seconds then remove from flame. Yes, it is oily, but don't fear. That is intentional. Let the mixture cool.
2. In a blender, add in the avocado, water, salt, pepper, cumin, garlic, and lime juice. Blend until smooth. Taste – may need some more salt.
3. Toast the bread on each side until golden – I do this in a non-skillet pan over the stove.
4. In a bowl, toss together the sliced apple, lime juice, salt, pepper, ground cumin, chili powder and cilantro. Add in the tadka mixture with the oil – this will combine with the juices from the apple and lime to almost create a light dressing. Toss everything together well.
5. Place the toasted bun bottoms on a serving dish. Spread on a heaping spoon of the avocado chutney, top with a generous amount of apple slaw, garnish with a couple pieces of quartered cherry tomatoes and chopped cilantro. Serve!