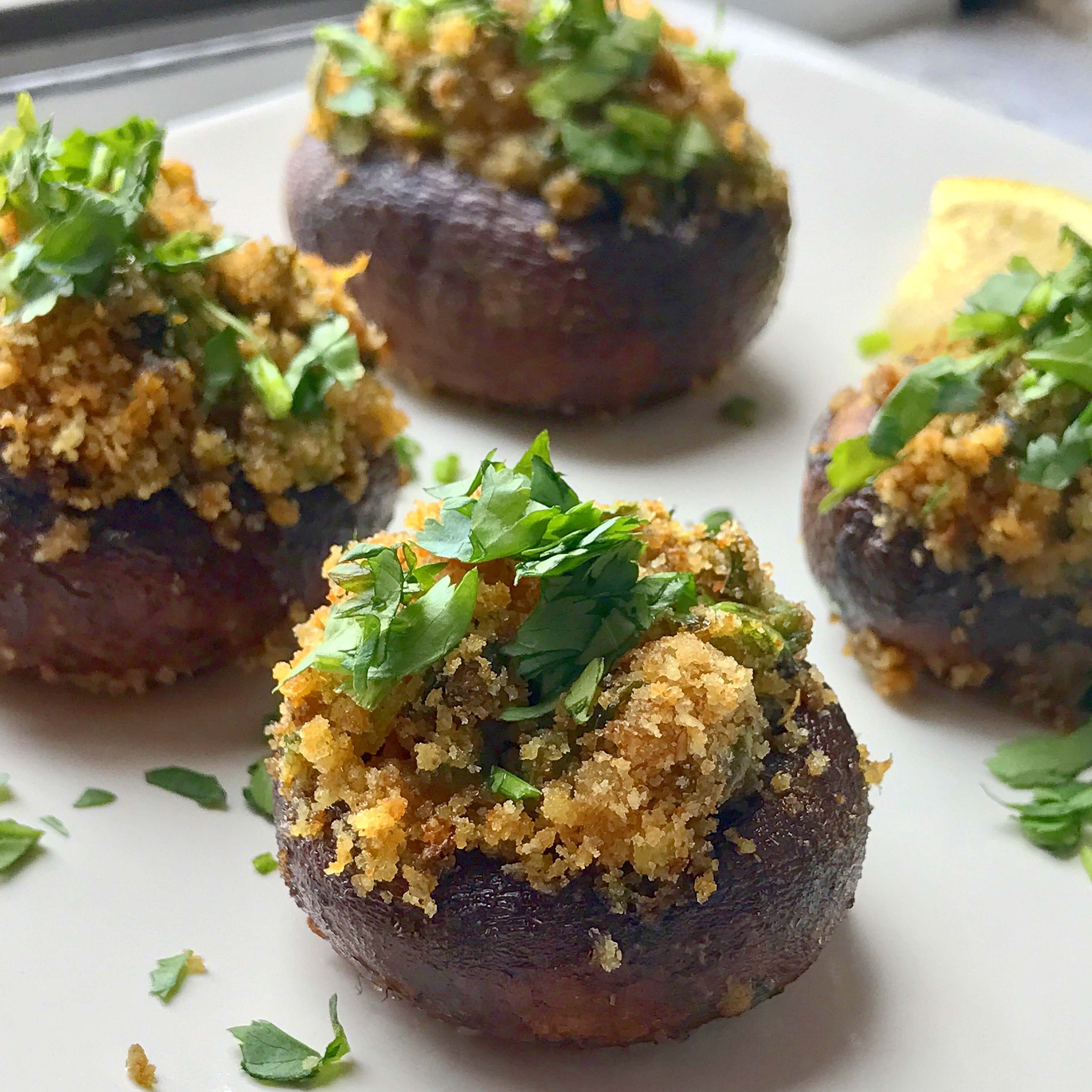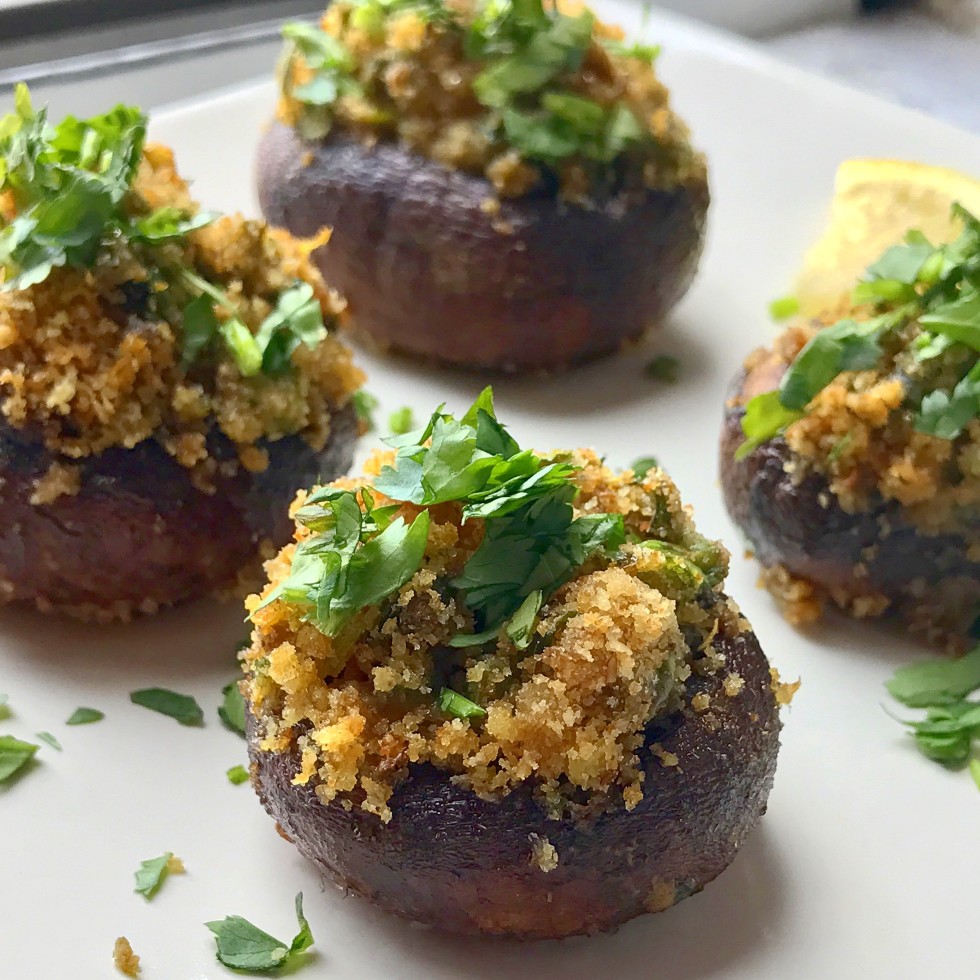 Mushrooms definitely get a bad rep with Indian people. I think mushroom tends to be a meat substitute in most western cuisine, mainly because the texture is similar to that of meat. If you follow my blog, then you know that anything that gets a bad rep, especially within Indian food, is an immediate challenge to be addressed. I had some baby portobellos, so I had decided to make a traditionally non-Indian dish – Stuffed Mushrooms – but Indian-ified, duh! It's super simple, pretty fast, and great as a snack, light lunch, or appetizer!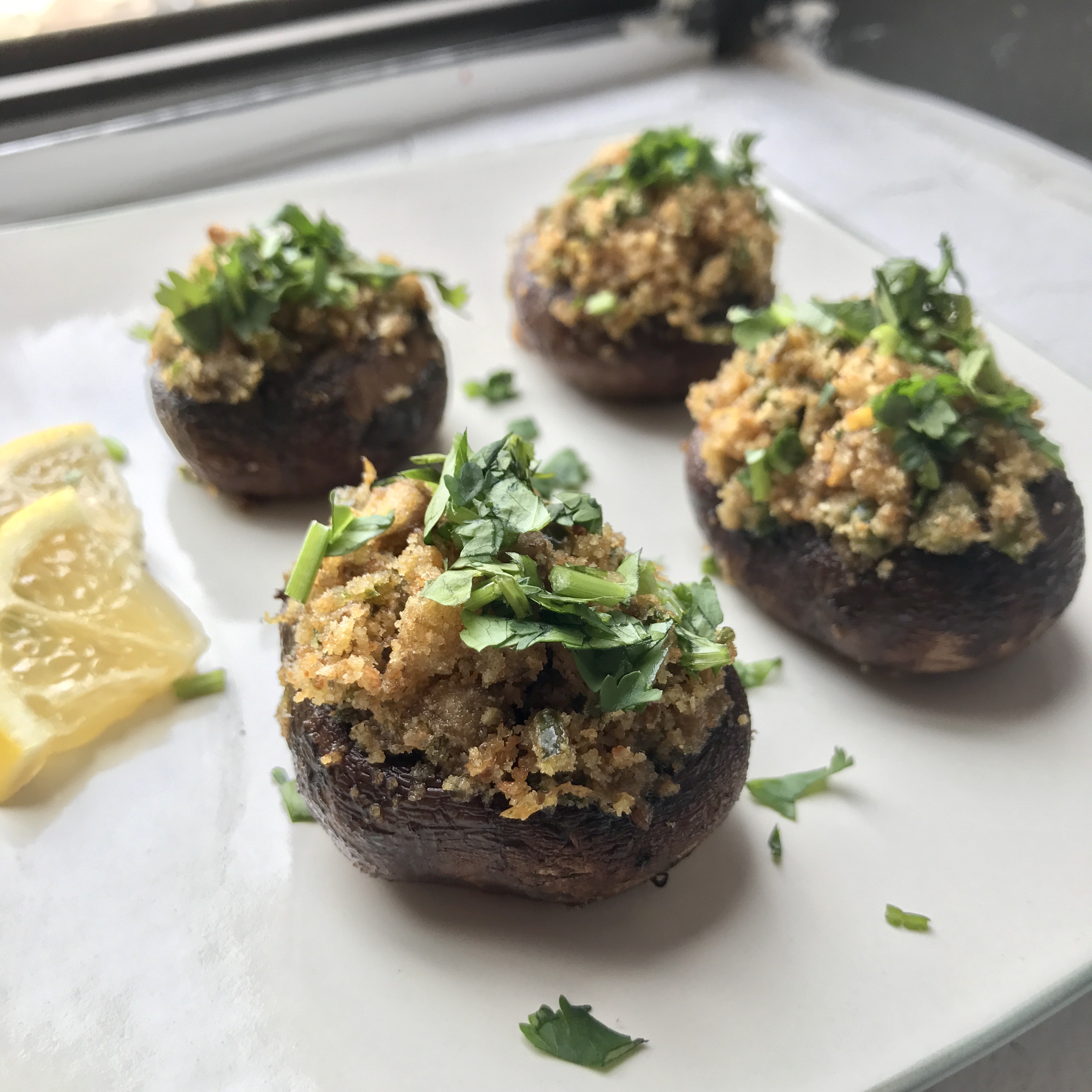 Indian Stuffed Mushrooms:
1 10oz package of baby portobella mushrooms – cleaned and stems removed
mushroom stems – minced
3 scallions – thinly sliced until the white part
1 clove garlic – minced
1 jalapeño – minced (seeds and all!)
1 tsp cumin seeds
1 tsp coriander seeds
1 tsp lemon zest
lemon juice from a 1/4 of a lemon
1/4 cup plain breadcrumbs
salt
black pepper
chopped fresh coriander
olive oil
PAM Olive Oil Spray
1. Preheat oven 350 degrees.
2. In a medium non-stick skill, spray with PAM and drizzle a bit on olive oil.
3. While the pan is heating up, muddle together the coriander and cumin seeds until finely blended and crushed.
4. Add the garlic, jalapeños, mushroom stems, and scallions with coriander-cumin mixture to the hot oil. Saute for a few minutes until fragrant, then add in the lemon zest and bread crumbs. Continue sautéing until bread crumbs become turning golden brown. Add in the lemon juice, salt and pepper. Taste for seasoning. Remove form the heat, and mix in about 1 tbsp of the fresh chopped coriander.
5. Oil the mushrooms and sprinkle with a but of cumin powder and lemon zest. Please on a foil lined cookie sheet, and generously stuff each one with the filled until the top and a little over. Drizzle each with olive oil. Bake for about 10-15 minutes, until mushrooms are fork tender and filling is browned.
6. Remove, garnish with a spritz of lemon juice and fresh chopped coriander.