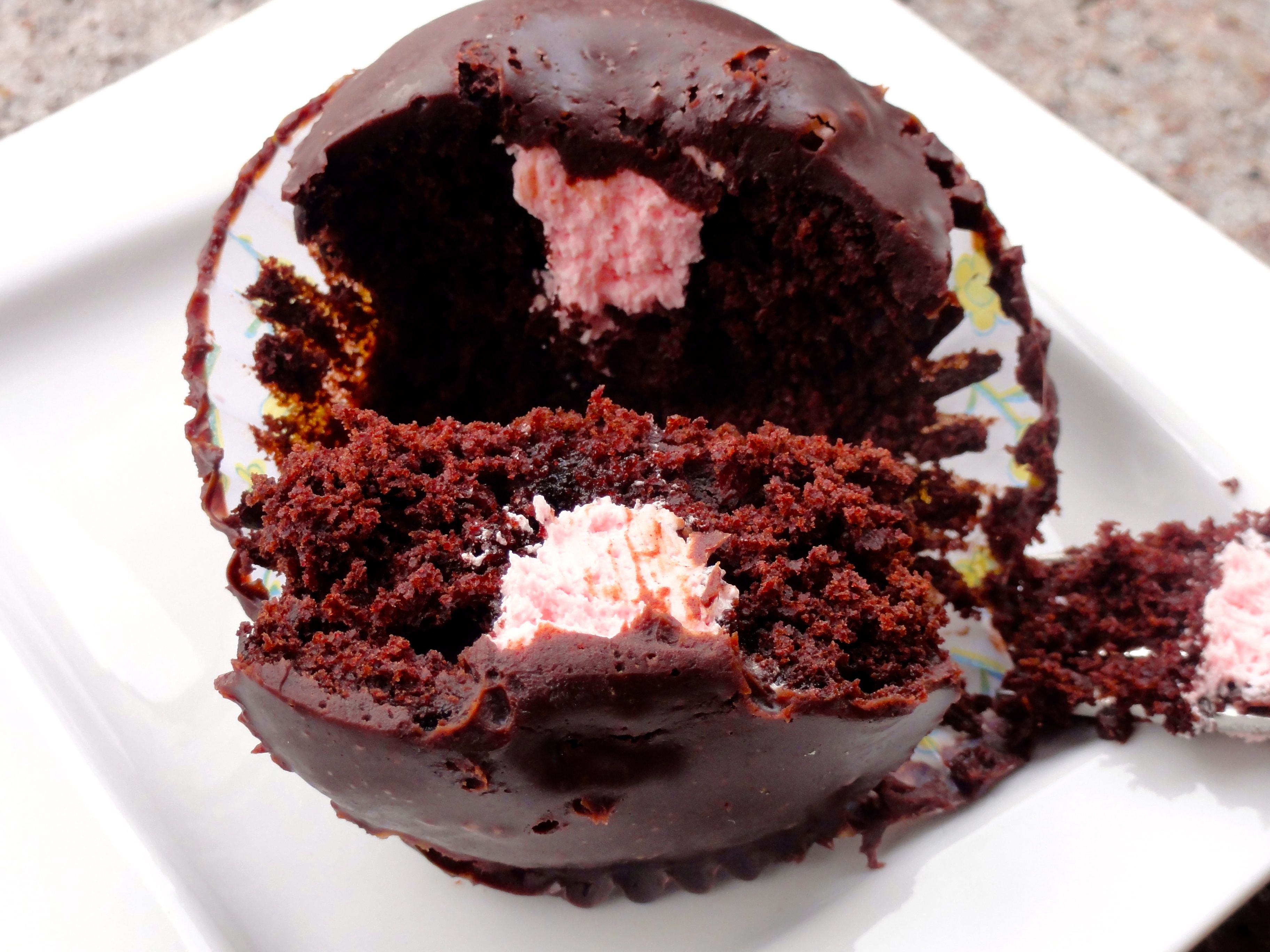 Have you ever been to Crumbs Bakery? Have you ever eaten a stuffed cupcake? Do you like having surprises in your desserts? Well if you answered yes to at least one of the three questions, then you're going to love these cupcakes. We recently had a large holiday party at our home and you guessed right, majority of our guest were Indian! I had to think of a dessert that would both satisfy our chocolate needs plus our Indian tastebuds. I decided to get a little creative with cupcakes. I know what you're thinking – I always make cupcakes, BORING. What I realized though is that I always frost and decorate my cupcakes and never fill them or dip them. So I decided to create something chocolatey enough to satisfy all of our chocolate fiends and fill it with something delicate and Indian-ish (is that a word)?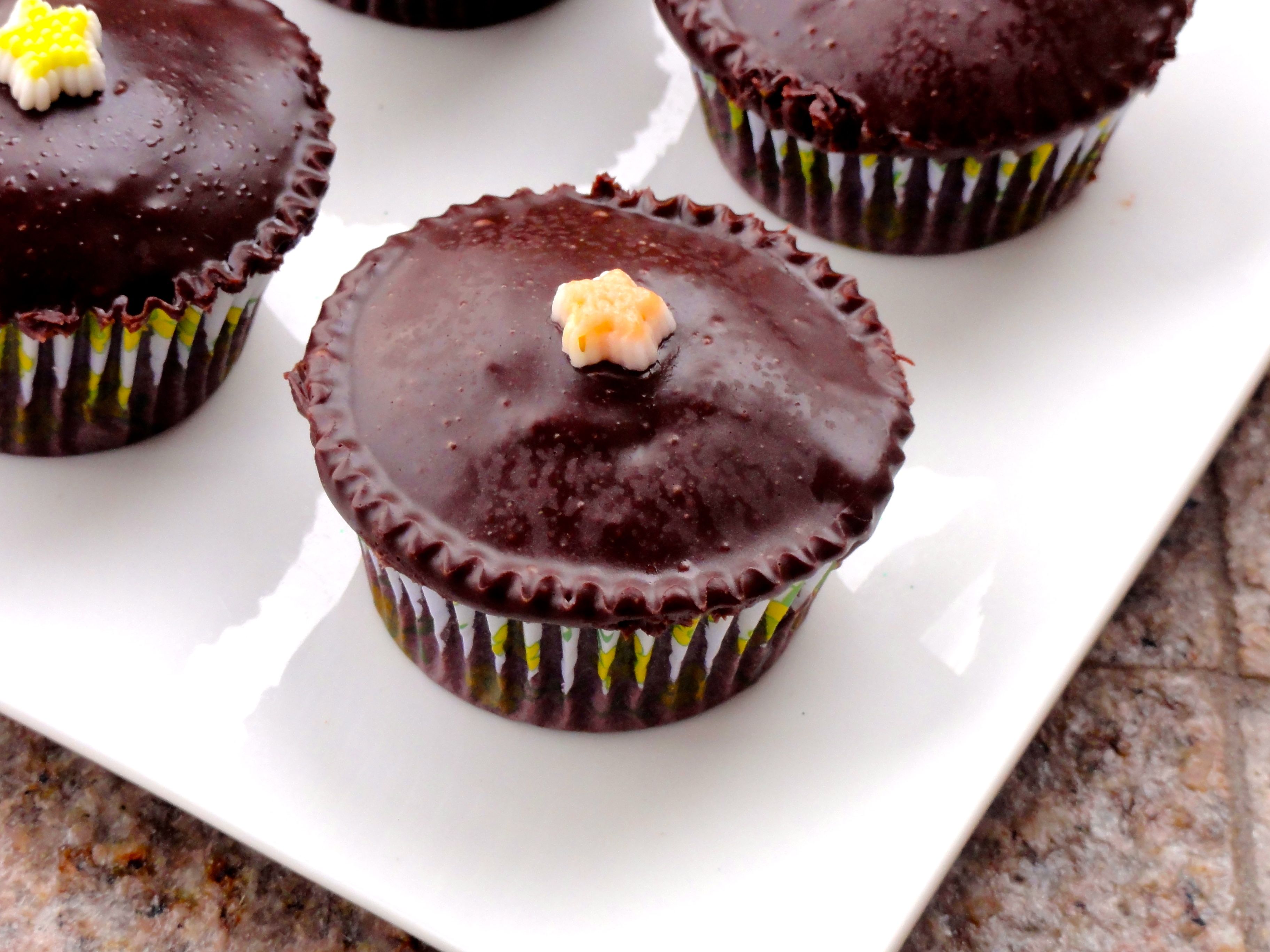 Sink your teeth into these moist, chocolately cupcakes filled with a delicate and pink rose cream. I love the combination of chocolate and rose, and the combination of this cupcake with creamy ganache just takes it to the max.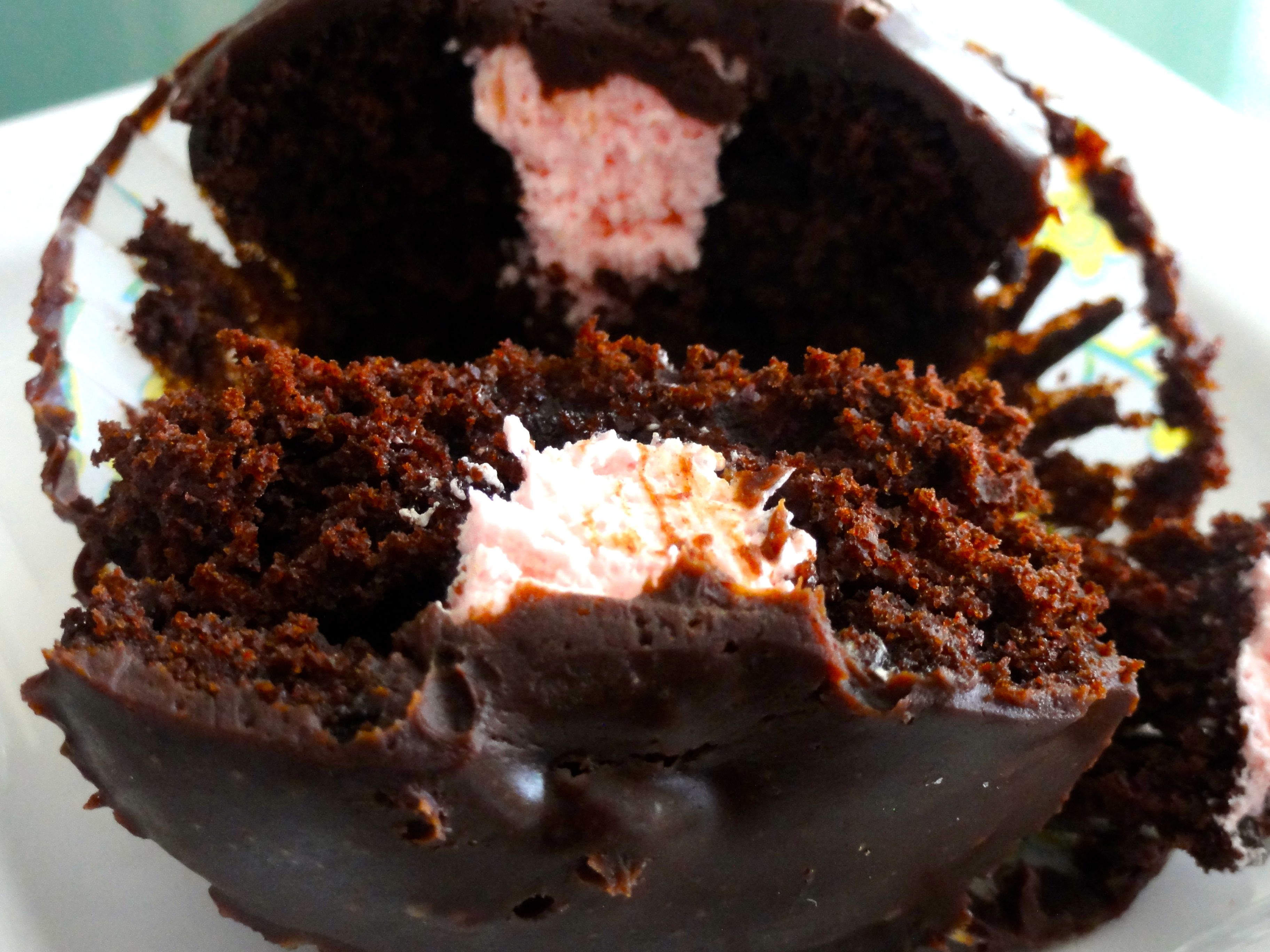 Moist Chocolate Cupcakes: 
Rose Cream Filling:
4 cups sifted confectioners sugar
2 sticks softened unsalted butter
2 tbsp rose extract/essence
red food coloring
1. In a large bowl with a mixer fitted with the paddle attachment, whip the butter until light and fluffy. With the mixer on low/stir, slowly add in the sugar and once incorporated, change the speed to medium-high and whip until light and fluffy. With the mixer still on medium high, add the extract and the food coloring and blend until its a light pink color.
Chocolate Ganache Topping: 
1 cup semi-sweet chocolate chips
1 cup heavy cream
1. In a small sauce pan add the heavy cream and place over medium heat. Let the cream come to a boil, and once it starts boiling, remove from the heat and pour over the chocolate chip. Whisk until completely smooth and glossy – about 1-2 minutes. Let cool before dipping the cupcakes into it.
For the cupcakes:
Once the cupcakes are baked and fully cooled, use a small paring knife and cut about 1/4 inch wide hole and scoop out the cake portion going as deep as you can without piercing through the bottom of the cake. I saved the cake scrapings and made cake pops out them – no wasting food here!!
Fill a pastry bag or ziplock bag with the rose frosting. Cut the tip so it creates a 1/4 inch circle opening. Once you've scooped out the center of each cupcake, take the pastry bag, gently place the tip all the way to the bottom of the hole, and start filling the cupcake to the top of the rim. Once filled, use a knife and smooth out the top.
Once you've whisked the ganache to a smooth and glossy consistency and it is at room temperature, carefully take the cupcake and dip into the ganache completely covering the entire surface and then gently drip off the access and carefully place on a plate to set.
Once the ganache is set, you can decorate your cupcakes as you wish. You don't have to decorate them – they look just as scrumptious and elegant as is!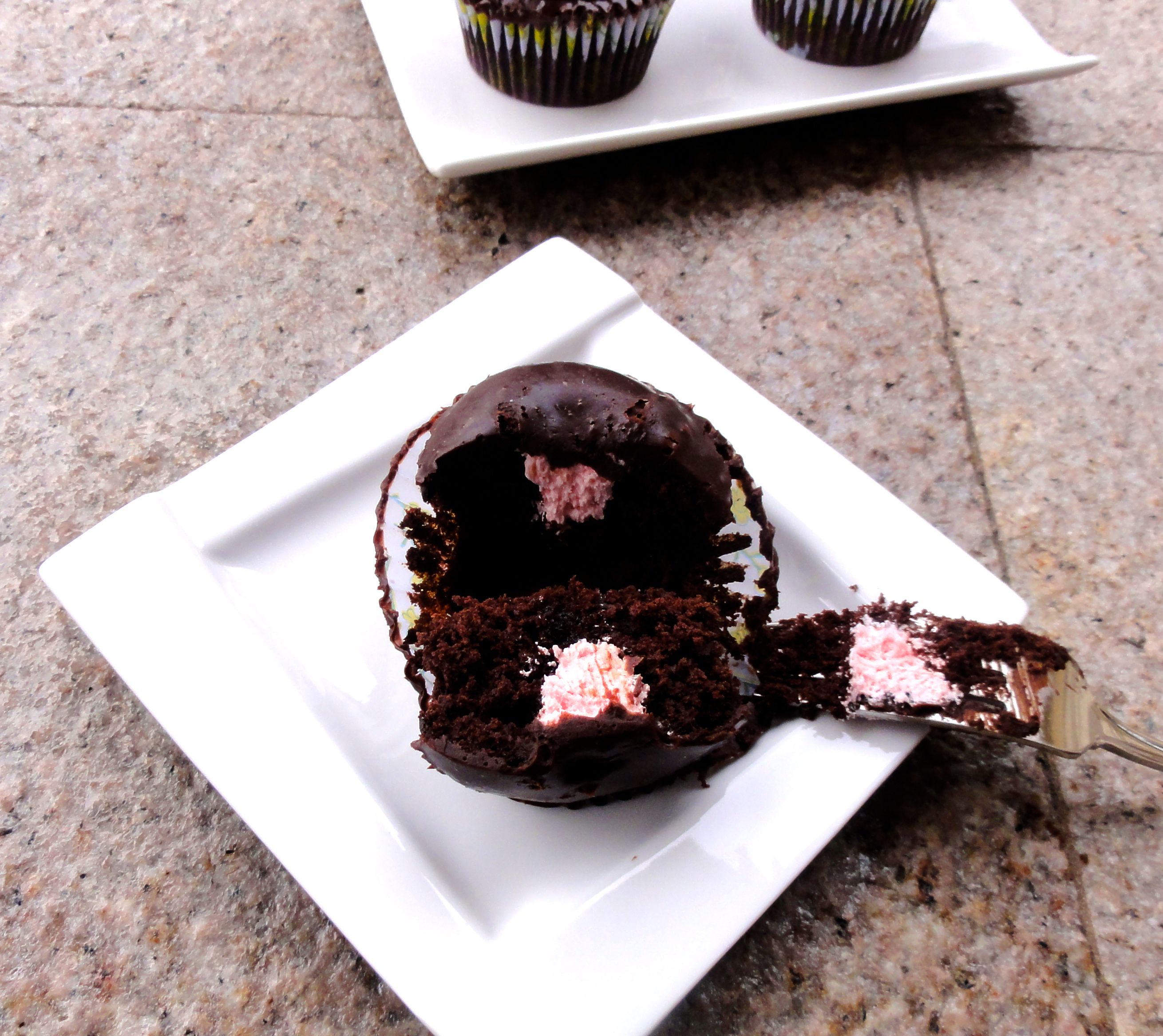 Like chocolate? Check out these other recipes!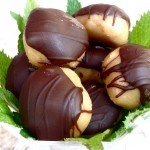 Chocolate-Nutella Peanut Butter 'Truffles'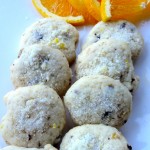 Mini Chocolate-Orange Scones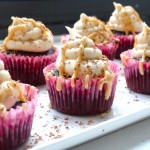 Salted Dulce de Leche Chocolate Cupcakes