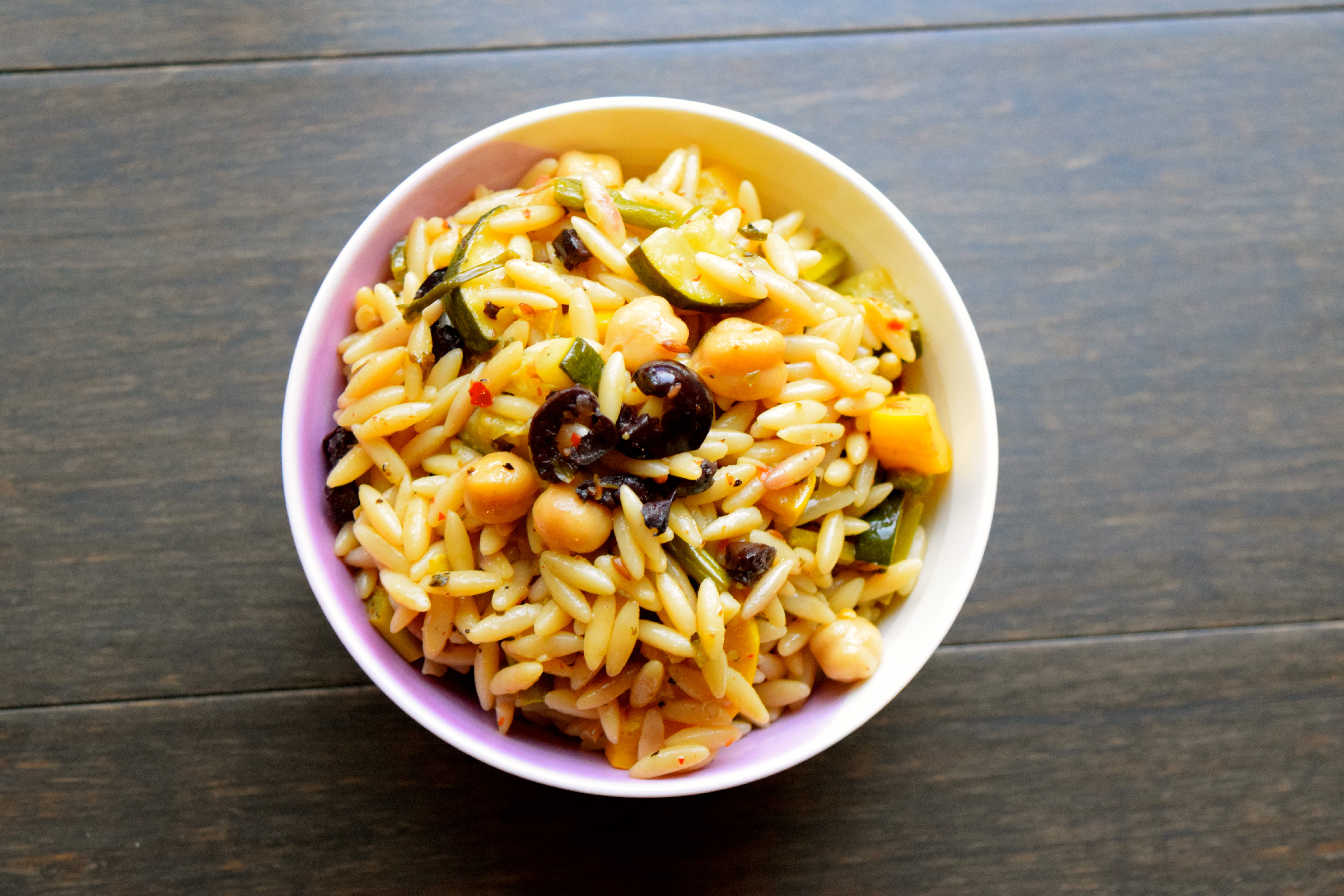 I think orzo is underrated. It cooks really fast and acts and taste just like regular pasta, which means its absorbs any of the goodness you add to it. I also think it's really versatile, which means it doesn't have to be just Italian. That being said, I made a super simple Mediterranean Orzo with ingredients that you probably already have on hand.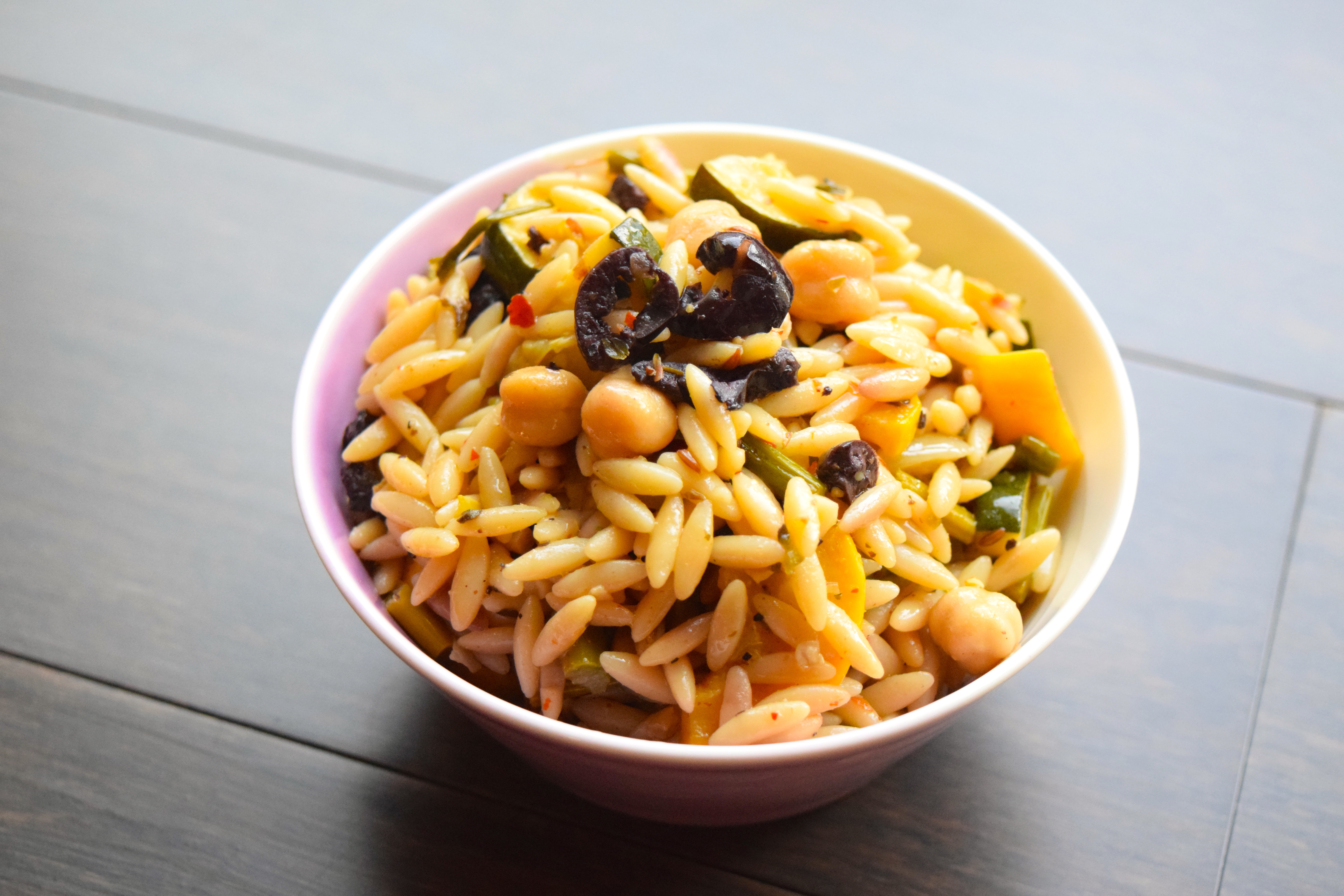 Mediterranean Orzo:
1 cup orzo
1 red onion – diced
1 clove of garlic – minced
1 zucchini – diced
1 yellow squash – diced
1-2 jalapenos – diced
couple tsp dried oregano
extra virgin olive oil
10 pencil asparagus – diced
1/4 cup canned chickpeas – drained and rinsed
handful of kalamata olives – diced
red crushed pepper
salt
black pepper
a little less than 1 tbsp red wine vinegar
1 tbsp honey-dijon mustard
1 heaping tsp of honey
1 tsp dried oregano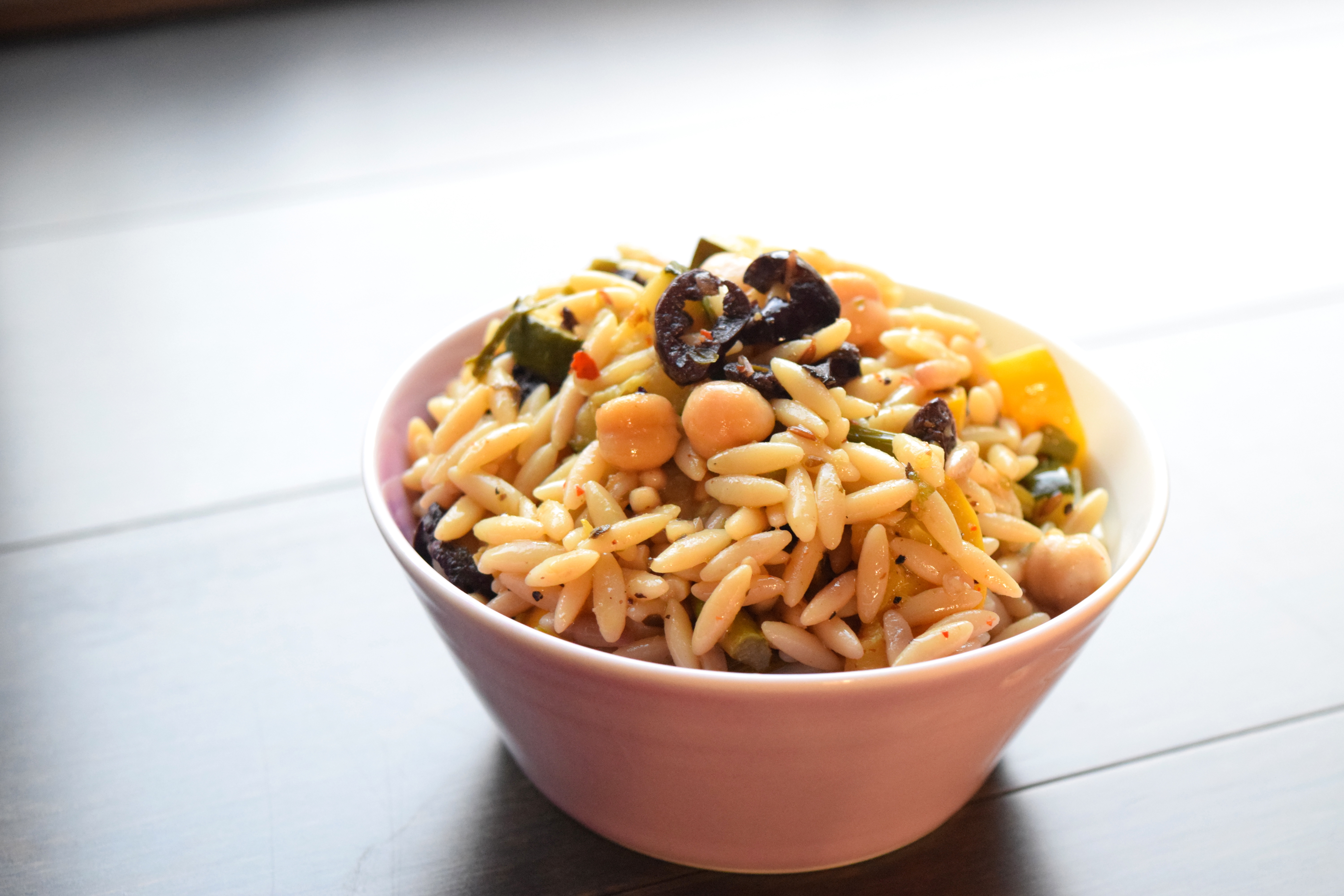 1. In a large pot add water, drizzle a little olive oil, sprinkle with a generous amount of salt and set over high flame to bring to a boil. Add in the orzo, and boil for about 8-10 minutes or until al dente. Strain, reserving the water and set the orzo aside.
2. In a large skillet, add in a tbsp of olive oil and heat over medium flame. Add in the onions and garlic and saute for 1-2 minutes. Then add in the jalapenos and the rest of the veggies. Saute for a few minutes until slightly soft. Add in the oregano, red crushed pepper, salt, and pepper and chickpeas. Saute for another 5-8 minutes until all the veggies are tender, but not soft and mushy. Remove from the stove.
3. In a large serving bowl, mix together the red wine vinegar, mustard, honey, oregano, some more salt and black pepper. Drizzle in about 2-3 tbsp of olive oil until emulsified. Add in the cooked orzo and sauteed veggies. Mix altogether. Also add in the chopped olives and toss, making sure the pasta is completely coated with the dressing. Taste for salt and pepper. Serve immediately.
Serves 3-4