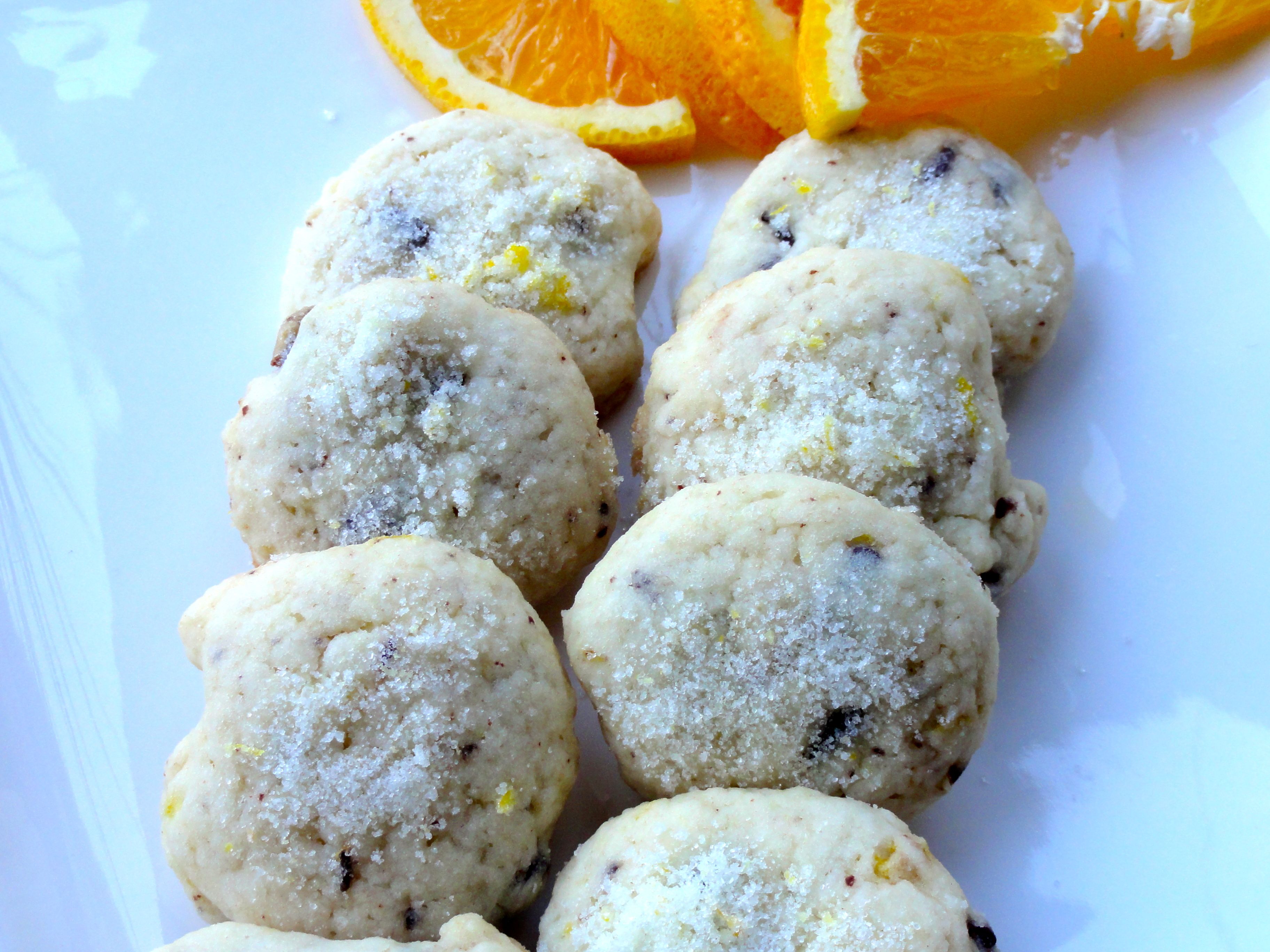 The whole month of August is generally when Hindus observe a religious fast, which leads up to Ganesh Chaturthi. During this time, we are not supposed to consume eggs. That being said, I cannot bake anything with eggs, dairy products are okay though, which means the sweets don't necessarily have to vegan. However, I wanted to make something quick and rather small, but still satisfying with chocolate and deliciousness. I thought, why not my Scones?! They're super easy to make, moist, eggless, and can be made in a variety of flavors.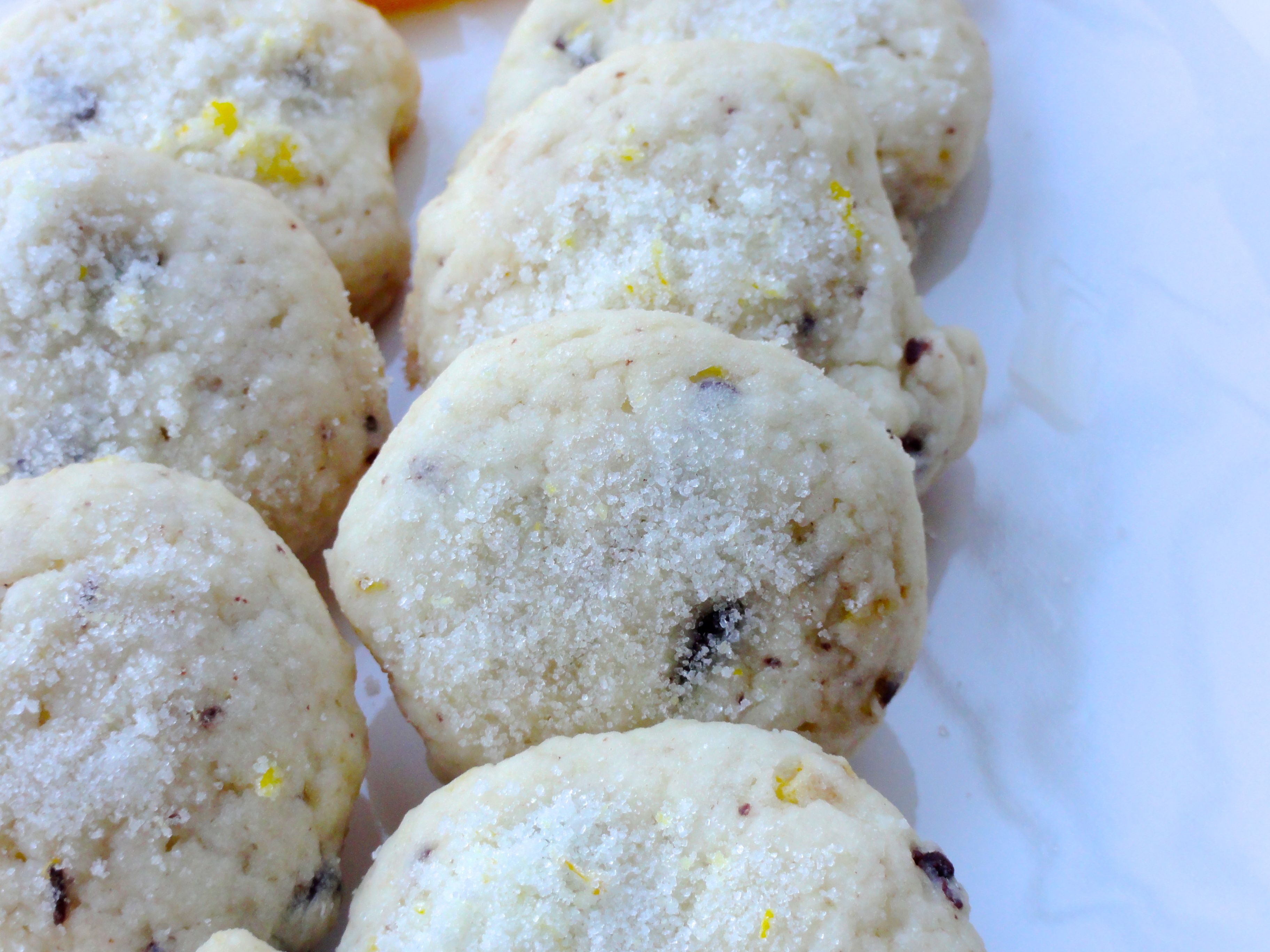 At the same time, I promised a few people at my work place that I would bring in some baked goods. Basically, I killed 2 birds with 1 stone (all a metaphor here, I obviously am not the type to kill birds, and sure as hell would not be able to do it with stones!) – satisfied my fasting requirements, and satisfied everyone at work!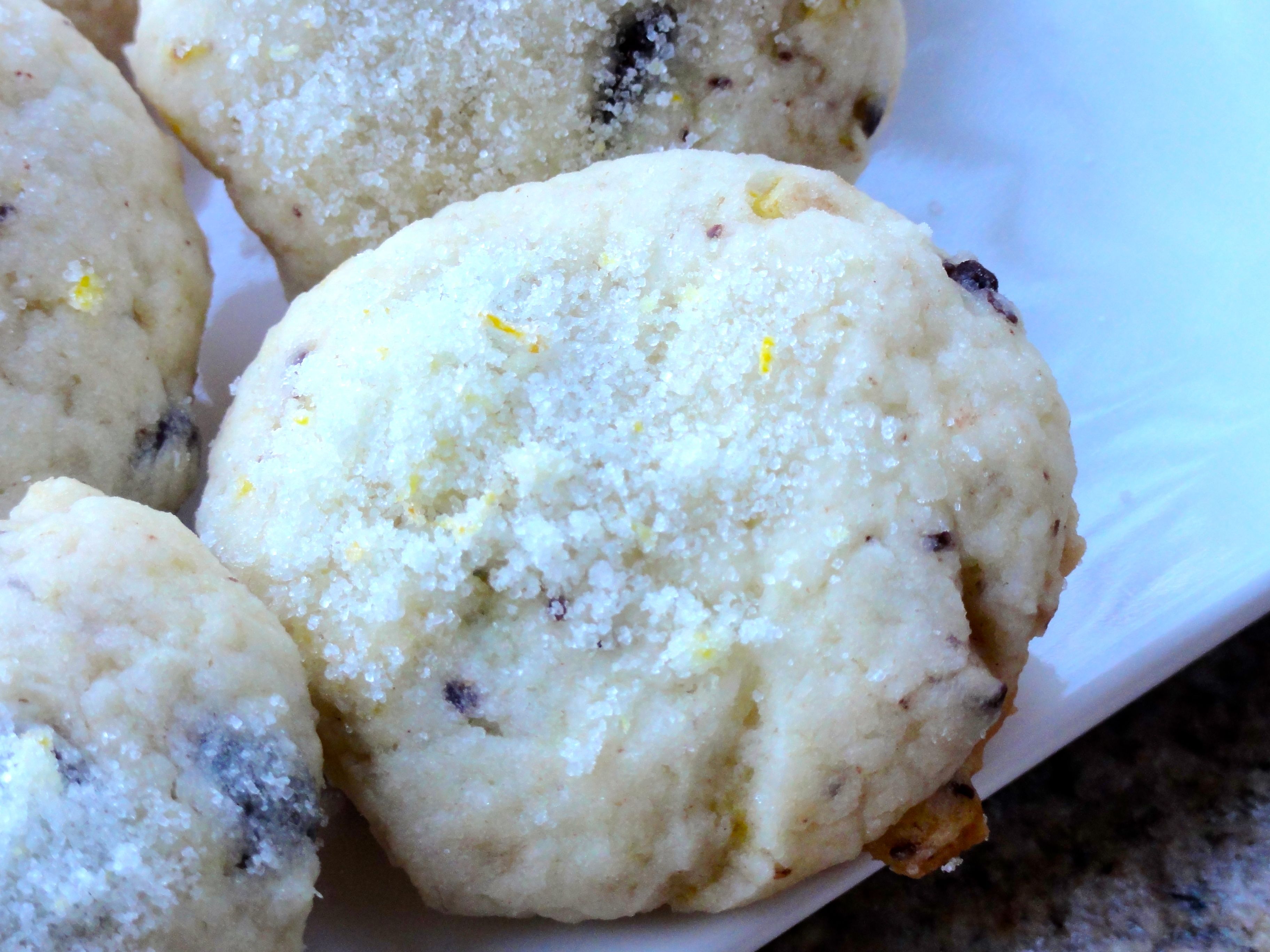 These are also great to make for parties, BBQ parties, tea parties, etc. They're pretty much good for any occasion!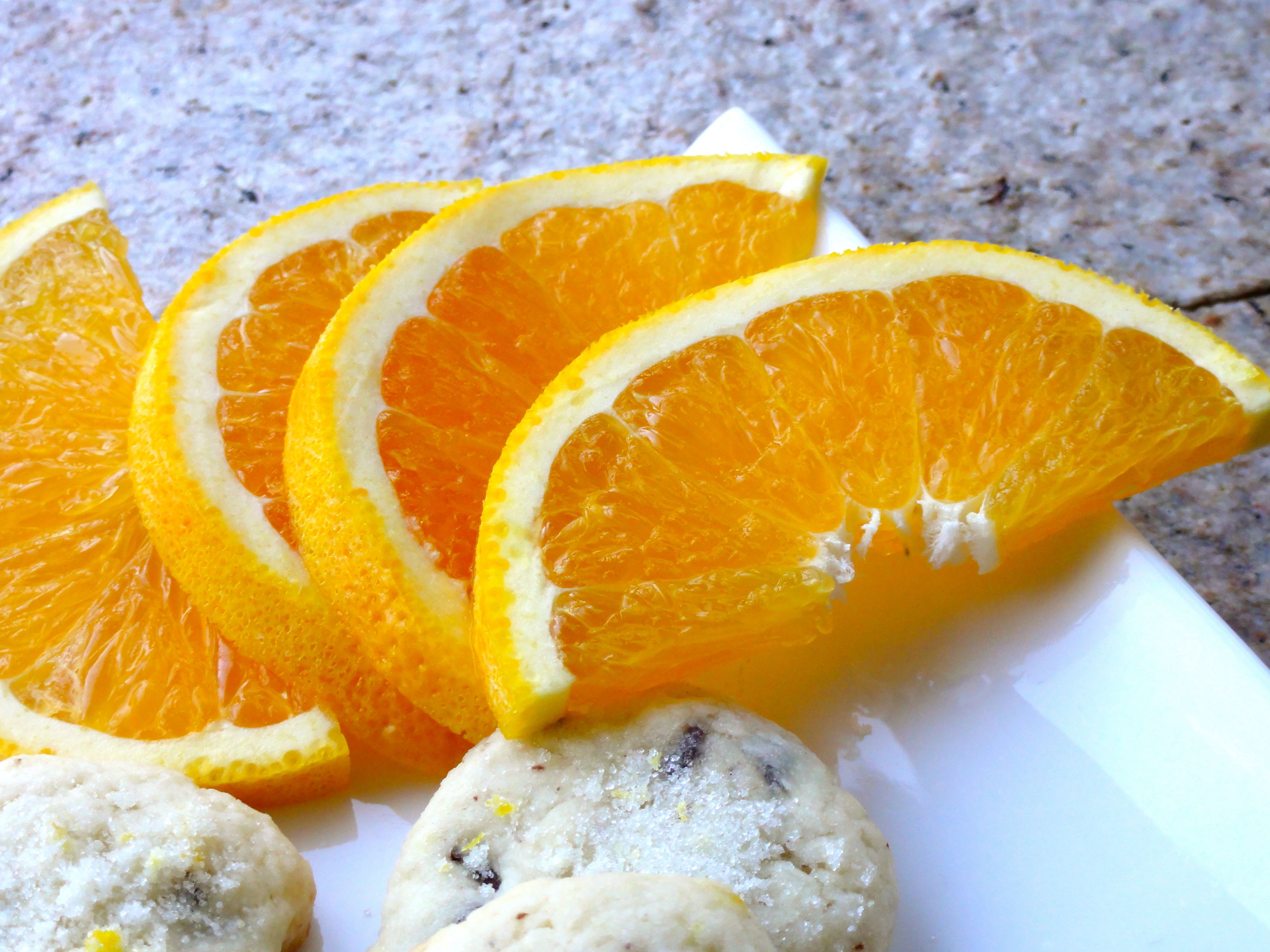 Mini Chocolate-Oranges with Orange Sugar:
2 cups all purpose flours, plus 2 tbsp all purpose flour
1/3 cup granulated sugar
1 tbsp baking powder
1/2 tsp salt
6 tbsp unsalted butter, chilled – cut into 12 pieces
1 cup heavy cream, chilled
1/3 cup mini or regular-sized semisweet chocolate chips chopped up, chilled
1 tbsp freshly grated orange zest
2-3 tbsp orange sugar (recipe below)
Orange Sugar:
1 tbsp freshly grated orange zest – zest from about 1/2 large orange
1/3 cup sugar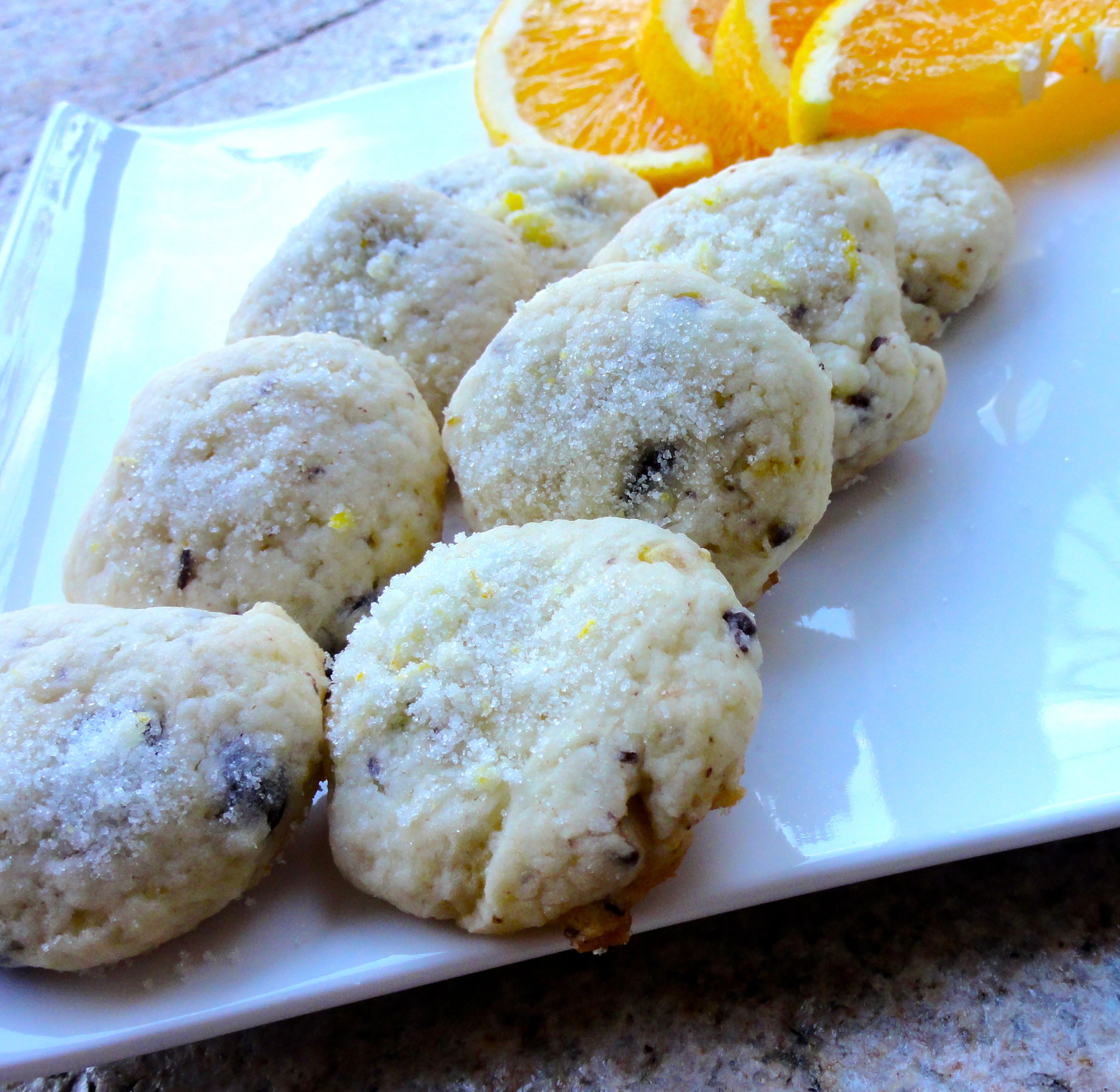 1. Preheat the oven 400 degrees.
2. For the Orange Sugar place the 1/3 sugar and orange zest in a food processor. Pulse until the zest is incorporated, and slightly tints the sugar orange in color. Remove, and place a ziplock bag.
3. In the same food processor, with the blender OFF, sift in the 2 cups of flour, sugar, baking powder, and salt. Drop in the chilled cubes of butter. Put the lid on, and pulse just a few times until a coarse meal texture. With the blender off, pour in the heavy cream, and blend until a crumbly dough is formed. Remove from the blender and place on a flours counter top (using the remaining 2 tbsp of flour), and add in the chocolate chips and zest. Quickly and carefully, mix in using your hands. We need the dough to remain cool.
4. Once mixed in and is a dough, using a floured rolling pin, roll out the dough carefully until about 1/8 inch thick (basically, it shouldn't be too thick). Using a 1-inch circle cookie cuter, cut out small circles, and placed on an UNGREASED baking sheet. Sprinkle on the orange sugar, until it coats the top of each scone. Bake the scones for 10-12 minutes, or until slightly golden-brown on the bottom and sides. Be careful to not over bake – scones should remain primarily white in color on the top.
5. Remove and cool on a rack before serving.
Makes ~40 mini scones
Like Scones? Check out these other similar recipes!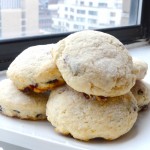 Sweetheart Cranberry Scones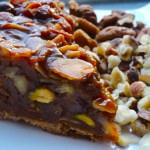 Ooey Gooey Caramel Nut Tart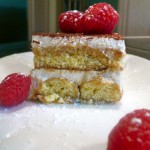 Eggless Tiramisu