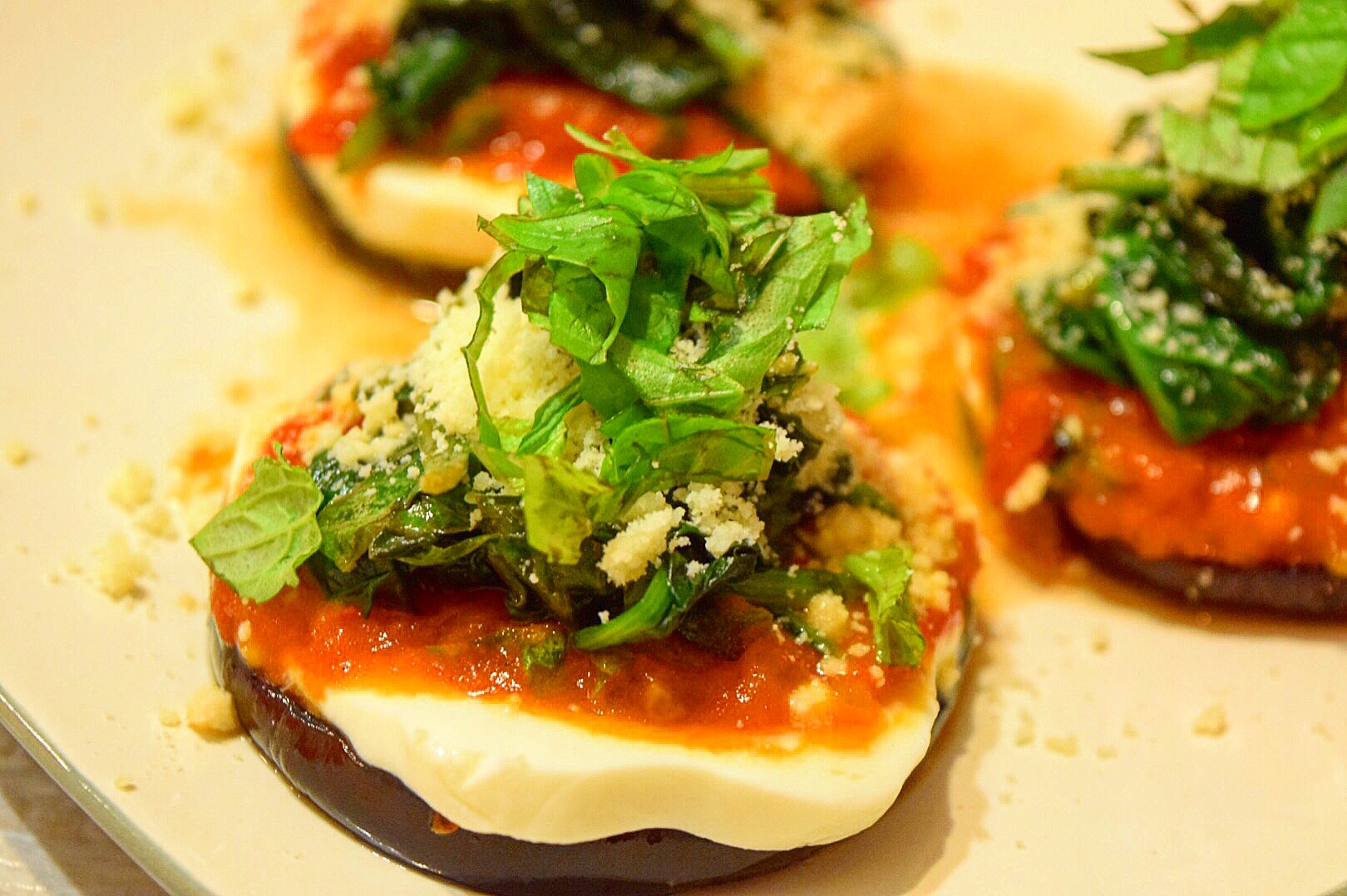 Mini Eggplant Pizzas:
1 medium Italian eggplant – cut into 1/8 inch thick rounds
1 small fresh mozzarella ball – cut into thin slices
1 bag baby spinach
1 serrano/jalapeno chili – minced
1 fresh lemon – sliced in half
1 28oz can whole San Marzano tomatoes
1/2 large white onion – diced
4-5 cloves garlic – roughly chopped
2-3 tbsp sugar
1 tsp red crushed pepper
1 bay leaf
handful of fresh basil
grated parmigiana cheese
salt
black pepper
PAM Olive Oil
Olive Oil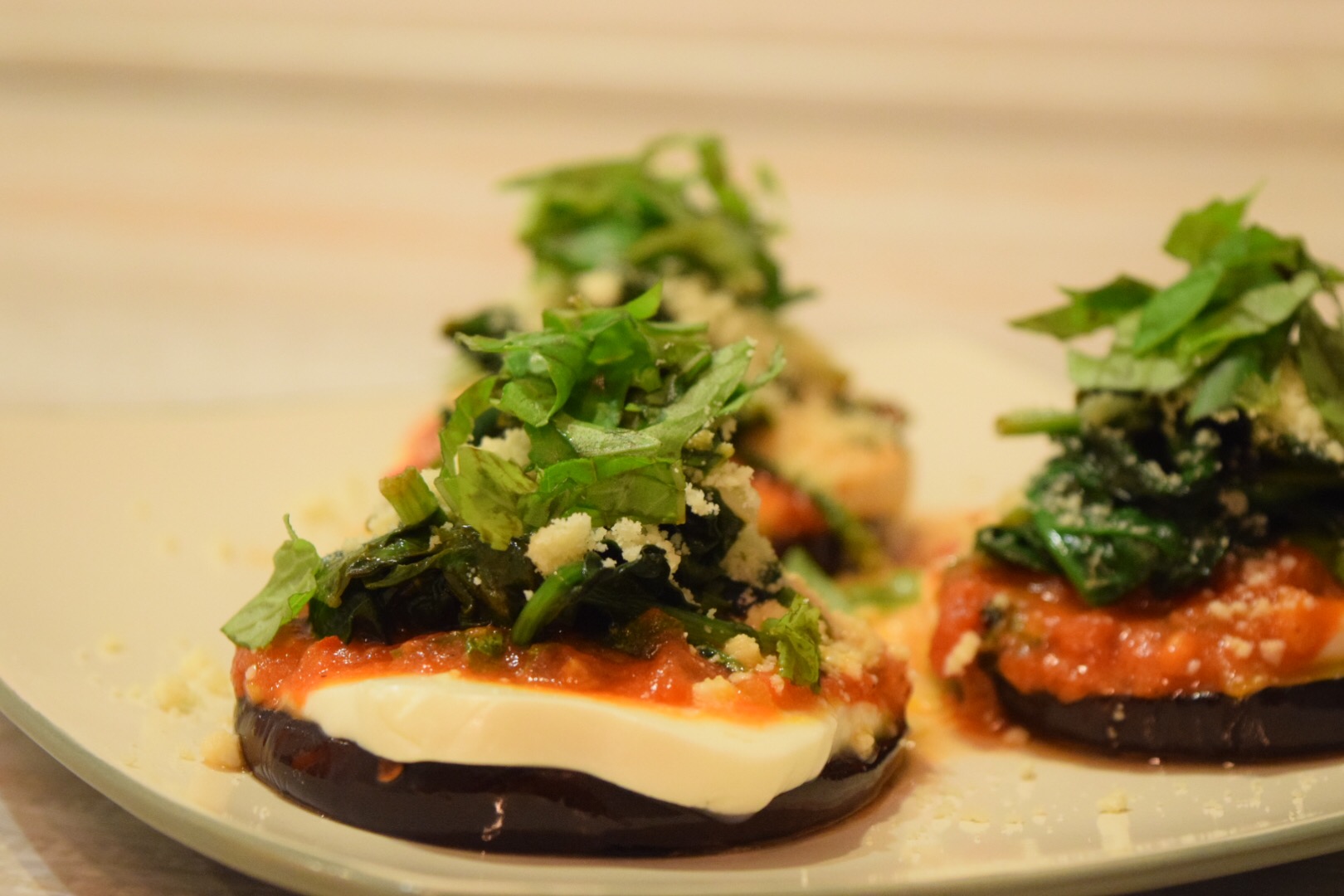 1. Place eggplant slices on a rack over a cookie sheet. Salt each side liberally, and let sit for 30 mins to let all the moisture release.
2. While the eggplants are de-moisturing (can I coin this term?!), in a large pot add about 2 tbsp of olive oil to coat the bottom place over medium heat/flame. Add in chopped onions, garlic, and red crushed pepper. Saute for about 2 mins then add in the bay leaf and continue sauteing. Once the onions begin to caramelize, add in the tomatoes. and stir. Begin breaking up the tomatoes with your cooking spoon (they will soften up and breakdown as you go). Reduce heat to medium-low. Add in sugar, salt, pepper, and one whole sprig of fresh basil (do not chop it). Continue cooking for about 20 minutes. Taste – should be spicy and not too tangy. Adjust salt/sugar if necessary. Once its cooked through and thickened (whole cooking process should be about 30-35 minutes), remove basil sprig, add in a little less than a 1/4 cup of grated parmigiana. Add in a lot of freshly chopped basil, stir and set aside.
3. In a non-stick skillet, spray with PAM and place over medium flame. Add in minced serrano/jalapeno, and saute. Then add in the
4. Once all the eggplants have released their moisture, use a paper towel and dab each slices, making sure to absorb all the moisture on each side. In a non-stick skillet, spray with PAM and add olive oil if desired. Cook the slices for 3-4 minutes on each side until tender, but not breaking apart. Remove and drain on a paper-towel.
5. Assemble pizzas: Spray a cookie sheet with a bit of PAM. Place eggplant slices on the sheet. Layer on a slice of mozzarella on each, broil for a few min until cheese is melted. Remove and top with sauce, spinach mixture, generous amount of parmigiana cheese, and chopped fresh basil. Serve!