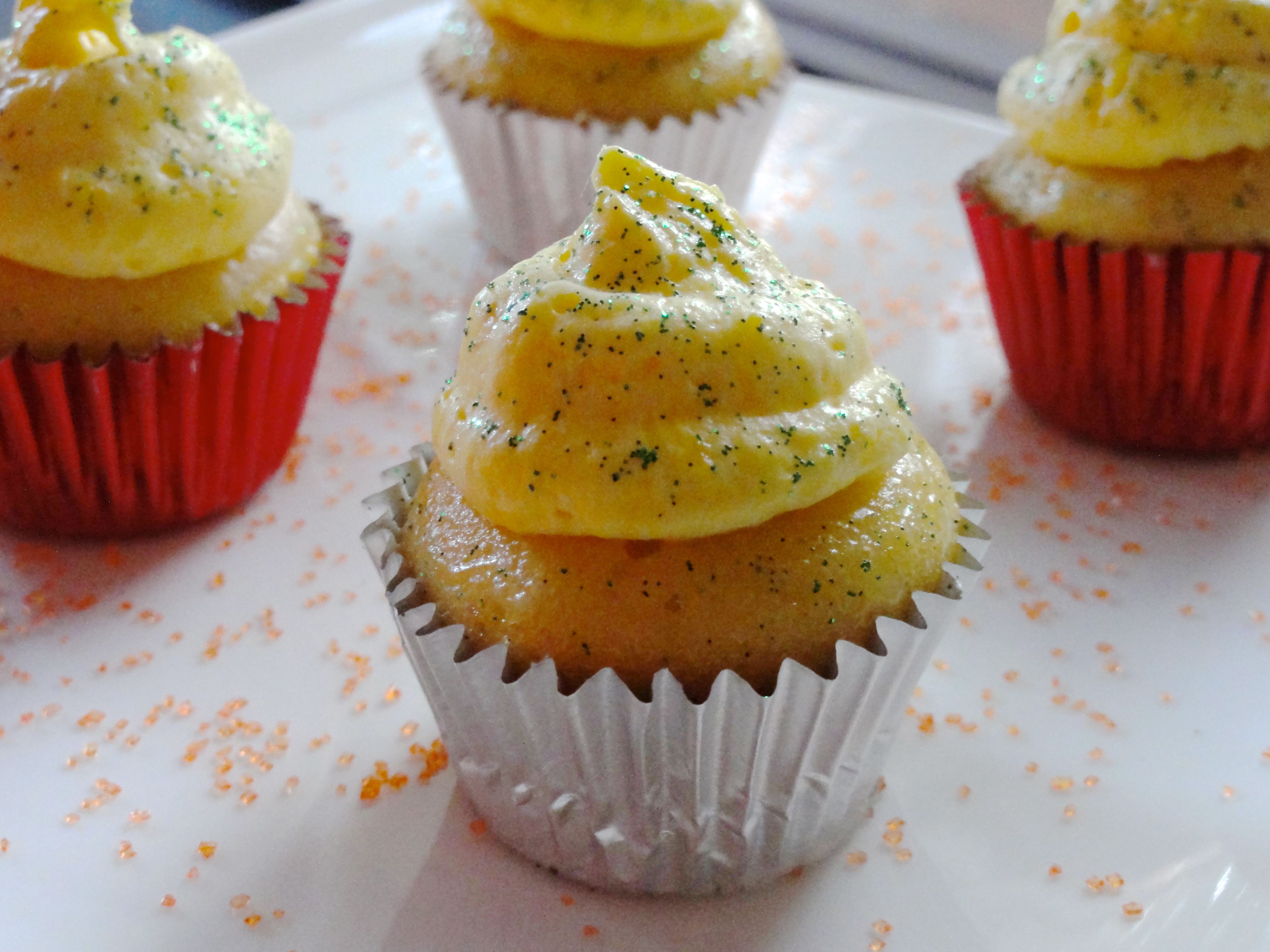 Does your family have classic recipes that are made at least 1-2 times a year? Are these recipes on high demand by your friends and family? Well one of those recipes for Naik household is the Rum Cake. A deliciously moist and sweet bunt cake soaked in a rum and butter glaze. We like to keep things warm and tropical in the Naik household, so we use flavored rums such as Coconut, Pineapple, Banana, and Passionfruit. One day I was thinking why can't we pack all the delicious and moist flavors of the rum cake but in something more compact and party friendly? Ding ding ding – cupcakes! I feel like I can turn anything into a cupcake right about now. I guess you can also call these mini rum cakes, but Mini Rum Cupcakes just sounds so much cuter!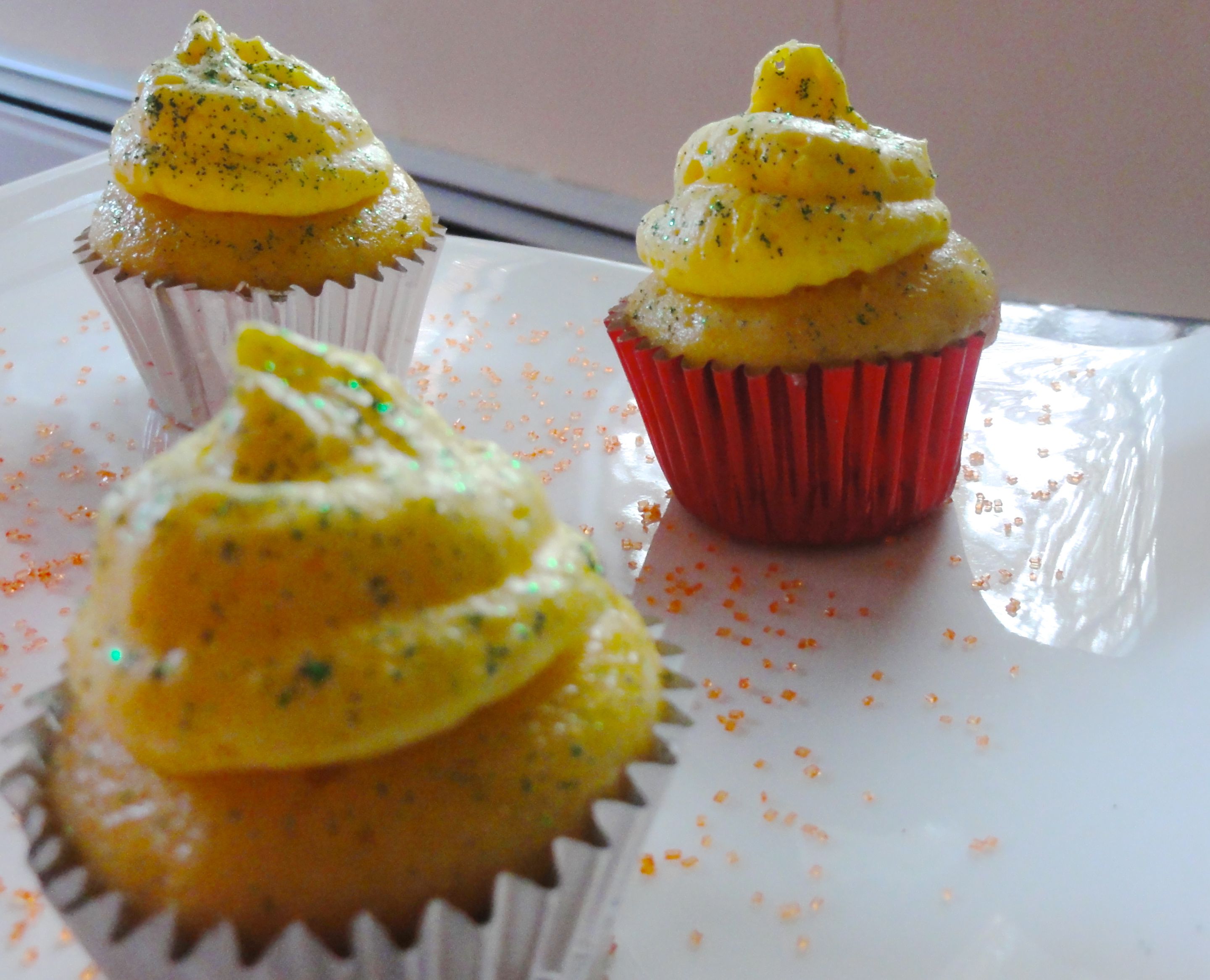 I decided to bring home some super tropical flavors, by combining Passionfruit rum and Pineapple frosting. One bite and you're off to an exotic island sipping some fruity cocktail. So if you want a little escape from this ridiculous winter weather, bake a batch of these yummy Mini Rum Cupcakes!
Mini Passionfruit Rum Cupcakes:
1 box super moist yellow cake mix – I used

Betty Crocker

1/4 cup Passionfruit Rum
3/4 cup water
1/2 cup oil
4 large eggs at room temperature
Passionfruit Rum Glaze:
1 stick unsalted butter
1 cup sugar
1/4 cup Passionfruit Rum
1/4 cup water
Pineapple Frosting:
1/2 cup crushed pineapple – drained
4 cups confectioner's sugar – sifted
1 stick unsalted butter – softened
1-2 tbsp milk
For the Cupcakes and Glaze:
Preheat the oven 350 degrees. Mix together all of the cake ingredients and fill a mini cupcake tin about 3/4 way up. Bake  about 10-15 minutes or until slightly golden and a pierced toothpick comes out clean. Remove and let cool.
While the cupcakes cool, prepare the rum glaze. In a pot, place all of the glaze ingredients over medium-low flame and continuously stir until butter is melted. Once it comes to a simmer, remove from the stove and let cool slightly. While the glaze is cooling, take a fork and pierce the mini cupcakes several times across the top, making sure to pierce deep enough. Carefully dip the top of each cupcake into the glaze and set aside to rest. We want the glaze to completely cover the top and seep into the cupcake.
For the Frosting:
In a stand mixer fixed with the paddle attachment, cream the softened butter on high until fluffy – about 3-4 minutes. Turn the mixer to stir/low and carefully add the sugar. Once all blended, mix on high until fluffy. Add the crushed pineapple and mix until combined. If the frosting is really thick, add 1-2 tbsp of milk and blend until smooth and is soft enough to pipe.
Put the frosting in a piping bag or ziplock bag. Cut 1/2 inch edge and pipe your cooled and glazed cupcakes.
Makes about 40 mini cupcakes
Like Cupcakes? Check out these Recipes!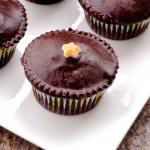 Rose-Cream Stuffed Chocolate Ganache Cupcakes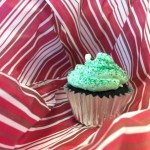 Chocolate Peppermint Cupcakes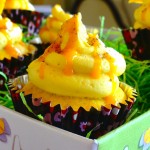 Mango Cupcakes with Mango-Cardamom Frosting