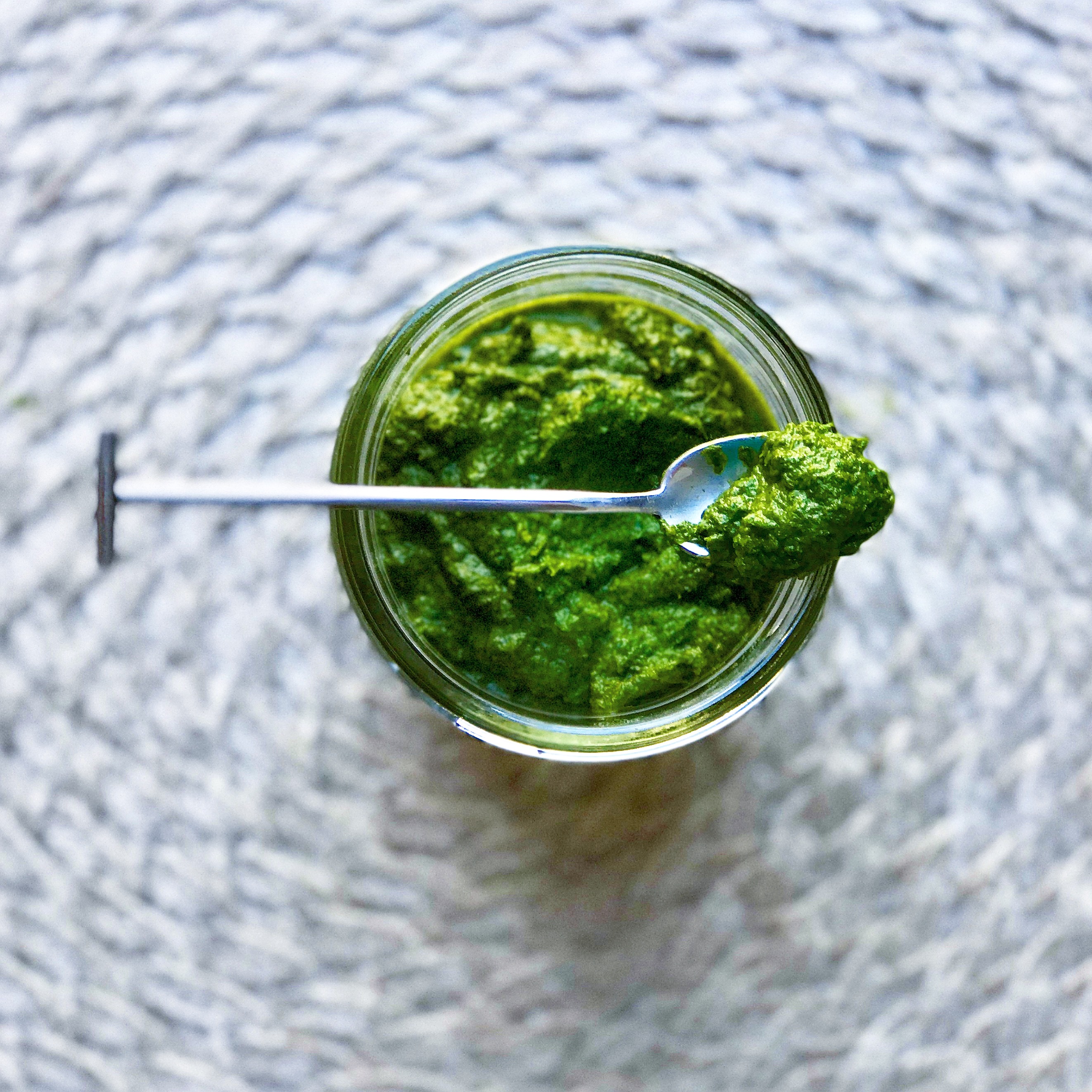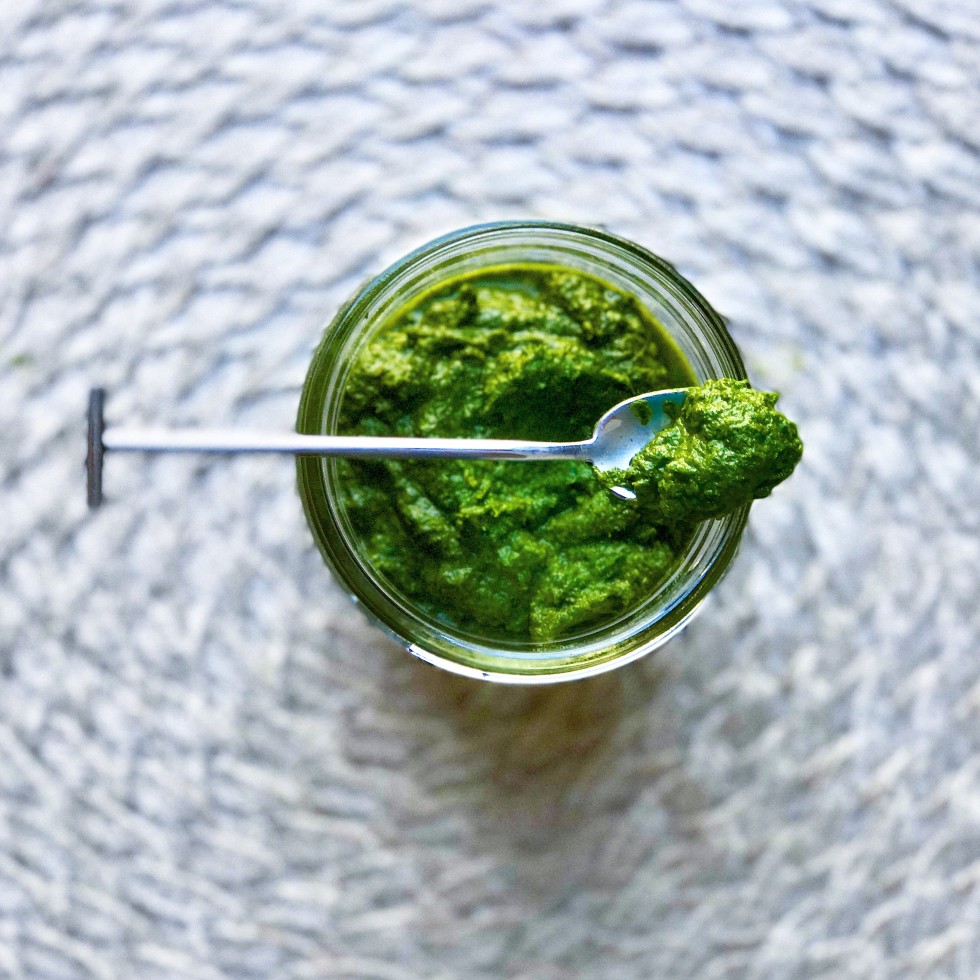 Put it on eggs, put it on bread, eat it with samosas (duh)…this is a simple Mint-Coriander Chutney that keeps well in the fridge and it great to put on anything. I don't think this needs any further introduction! Check out my recipe below…
Mint-Coriander Chutney:
2 full bunches coriander – thoroughly washed and dried
1 full bunch mint – thoroughly washed and dried
2 small green chilies/serrano chilies
salt
1 tsp coriander seeds
1 tsp black peppercorns
lemon juice from 1/2 fresh lemon
1 tsp vegetable oil
1. In a mortar and pestle, crush up the coriander seeds and peppercorn until finely ground. Add all ingredients to a blender, and blend until very smooth – tasting as you go for salt and lemon juice.
2. Store in an air-tight mason jar.
Keeps in the fridge for about 1-2 weeks.