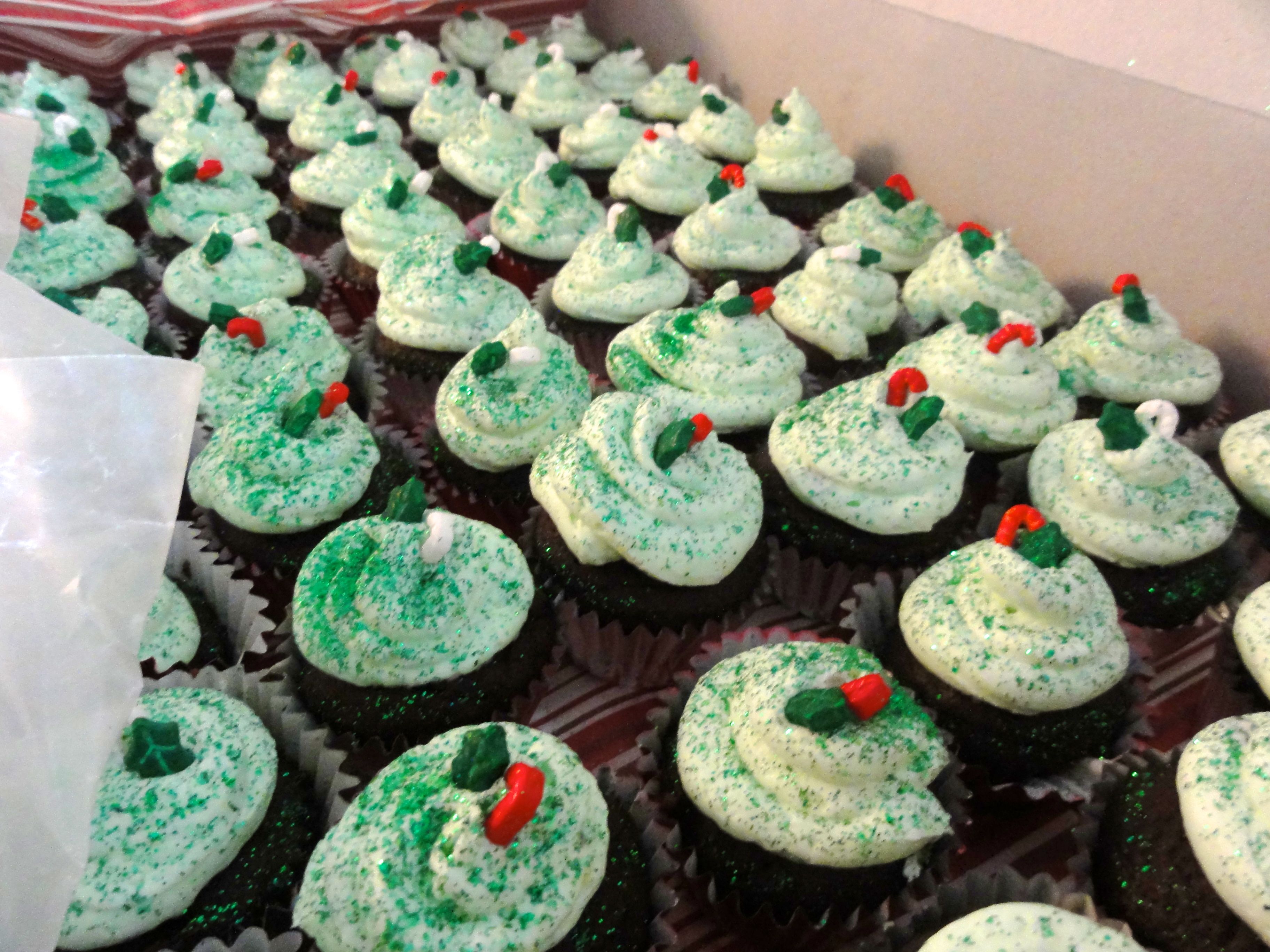 Right before the Holidays I received my first Chefpriyanka Cupcake order!! I wish I had time to write this post earlier, but better late than never! So a week before Christmas, my Aunty was attending a Holiday party at her place of work. She placed an order for cupcakes and I was a little confused at first.  I said "I don't sell any of my baked goods yet." And she replied by saying "well it's time for you to start! Because everyone loves your cupcakes." We negotiated a price and settled on a price of $40 for about 30 mini cupcakes. Flavor was up to me. I decided since it was for a Holiday, Chocolate-Peppermint Cupcakes would be appropriate.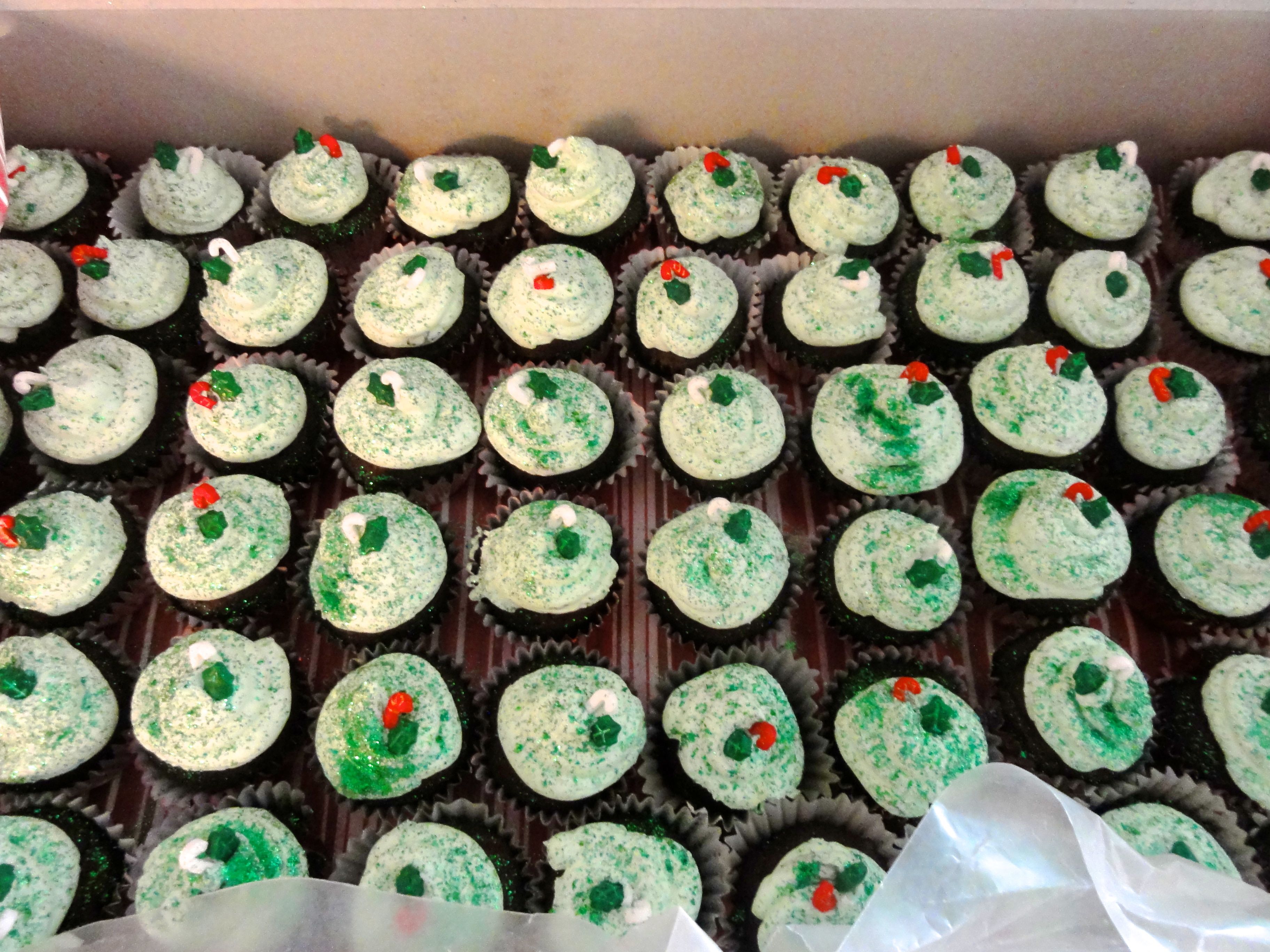 I was so excited to start making my cupcakes that I rushed over to Michael's art store right away- which by the way is an awesome store and a bakers dream! They have all types of decorations, cake liners, pans, molds, etc! I bought shiny red and shiny silver mini cupcake liners, candy cane and missal-toe sprinkles and glittery sprinkles. I must say I was in a time crunch to make these cupcakes, because I work very late and generally work weekends. It is also particularly busy right before the holidays. However, I still managed to make them, but couldn't do it without the help of my boo. He also helped me create professional business cards and ChefPriyanka logo stickers!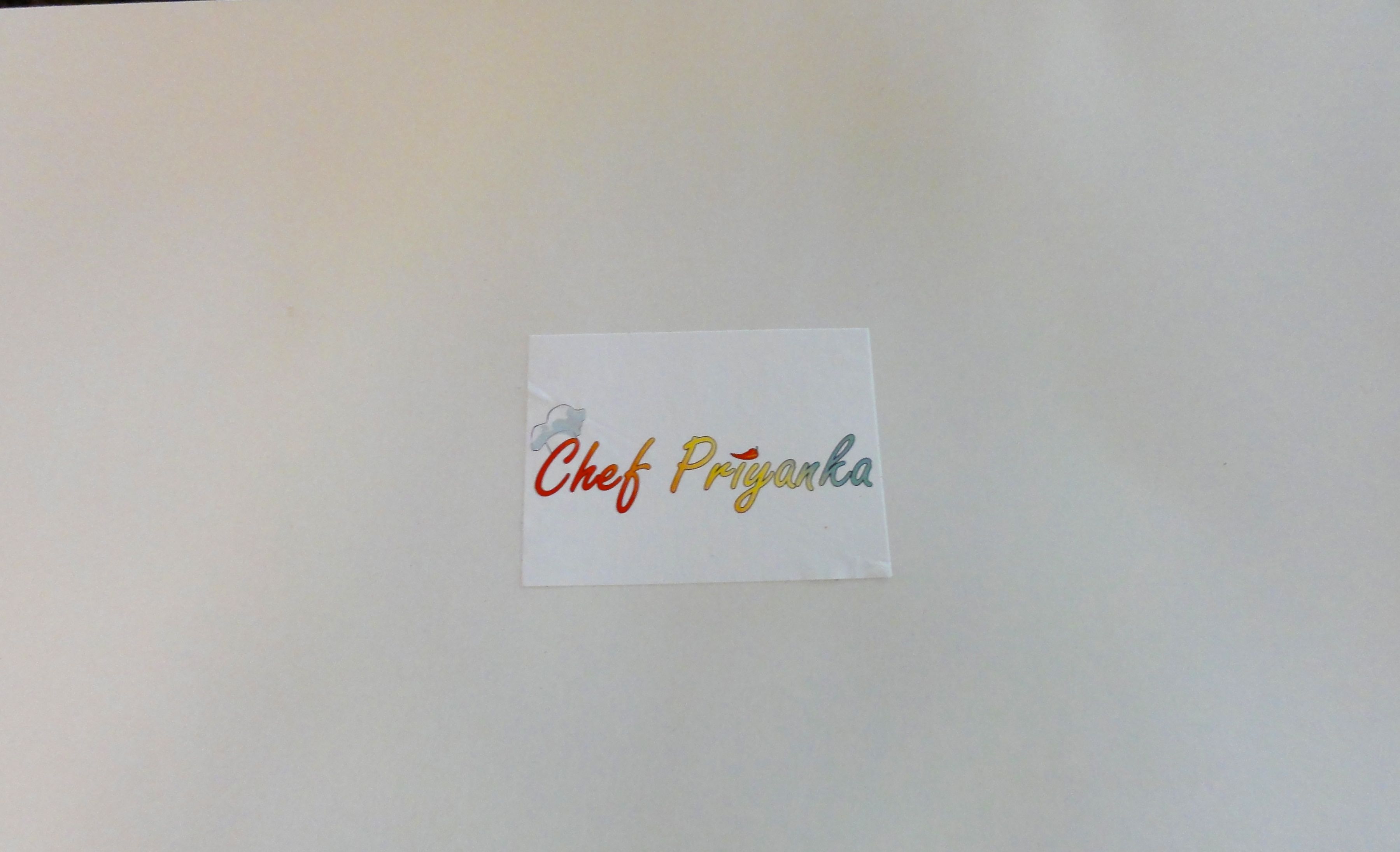 Now for the cupcakes…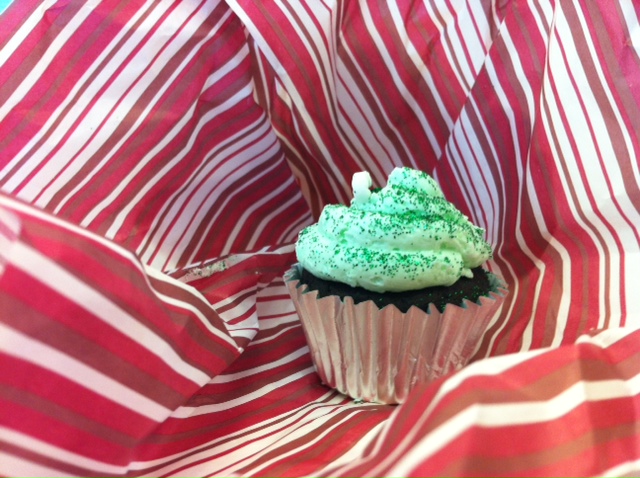 Chocolate Peppermint Cupcakes:
1 batch of my super moist chocolate cupcakes– sub in 2 tsp Mint extract instead of the Vanilla extract
Using 2 mini cupcake baking trays, scoop batter into the mini cups 3/4 of the way up. Bake for about 10-12 minutes, or until an inserted toothpick comes out clean. Batter makes about 35 cupcakes.
Let cupcake cool completely before frosting.
Peppermint Butter-cream Frosting: 
2 sticks unsalted butter- softened, not melted
3-4 cups sifted confectioner's sugar
2-3 tsp Mint extract
1 tbsp milk
1 tbsp fresh mint finely chopped
green food dye
1. In a large bowl with a mixing machine fitted with a paddle attachment (or with a handheld mixer) mix together the butter and sugar on medium-high speed for a few minutes until light and fluffy. Add in the extract, milk and food dye and mix on medium speed until fluffy and incorporated.
2. Remove from the mixer and stir in the fresh chopped mint with a spatula. Spoon into a piping bag and pipe onto the cupcakes when ready.
Now for the results- my aunt said they absolutely loved the cupcakes and in fact, they failed to notice the "ChefPriyanka" stickers on the box, and instead asked my aunt, "Oh, you went all the way to the city to get fancy gourmet cupcakes?!" And my aunt said "absolutely not. These are straight from the gourmet kitchen of my niece in Staten Island!"
After selling this first order of mine, I feel confident that I will start to sell more in the future! Possible business venture?! Would you buy some baked goods from ChefPriyanka?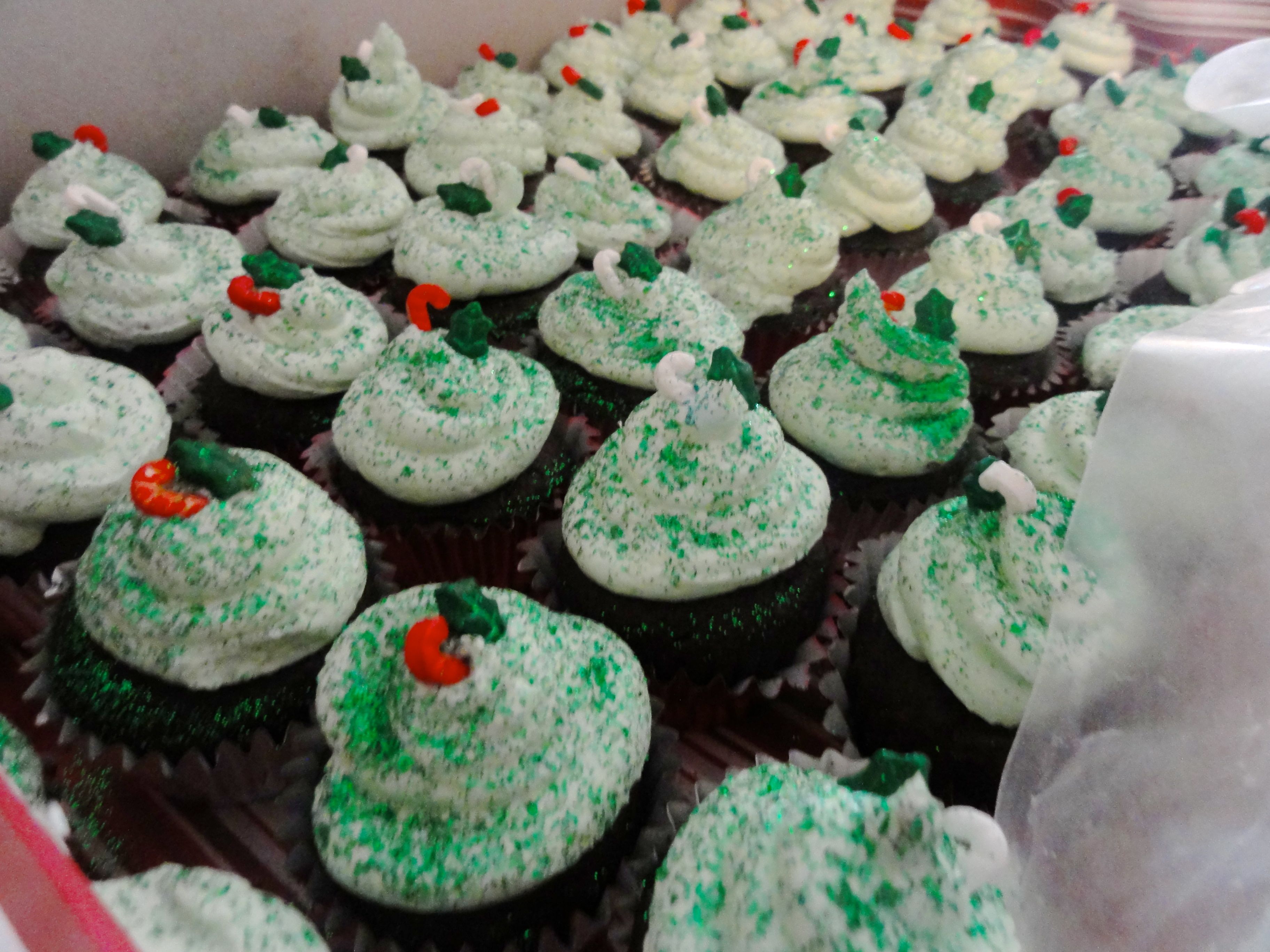 Like Cupcakes? Try these!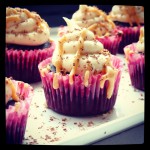 Salted Dulce de Leche Chocolate Cupcakes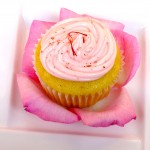 Vegan Indian Cupcakes- Saffron with Rose-Cardamom Frosting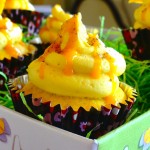 Mango Cupcakes