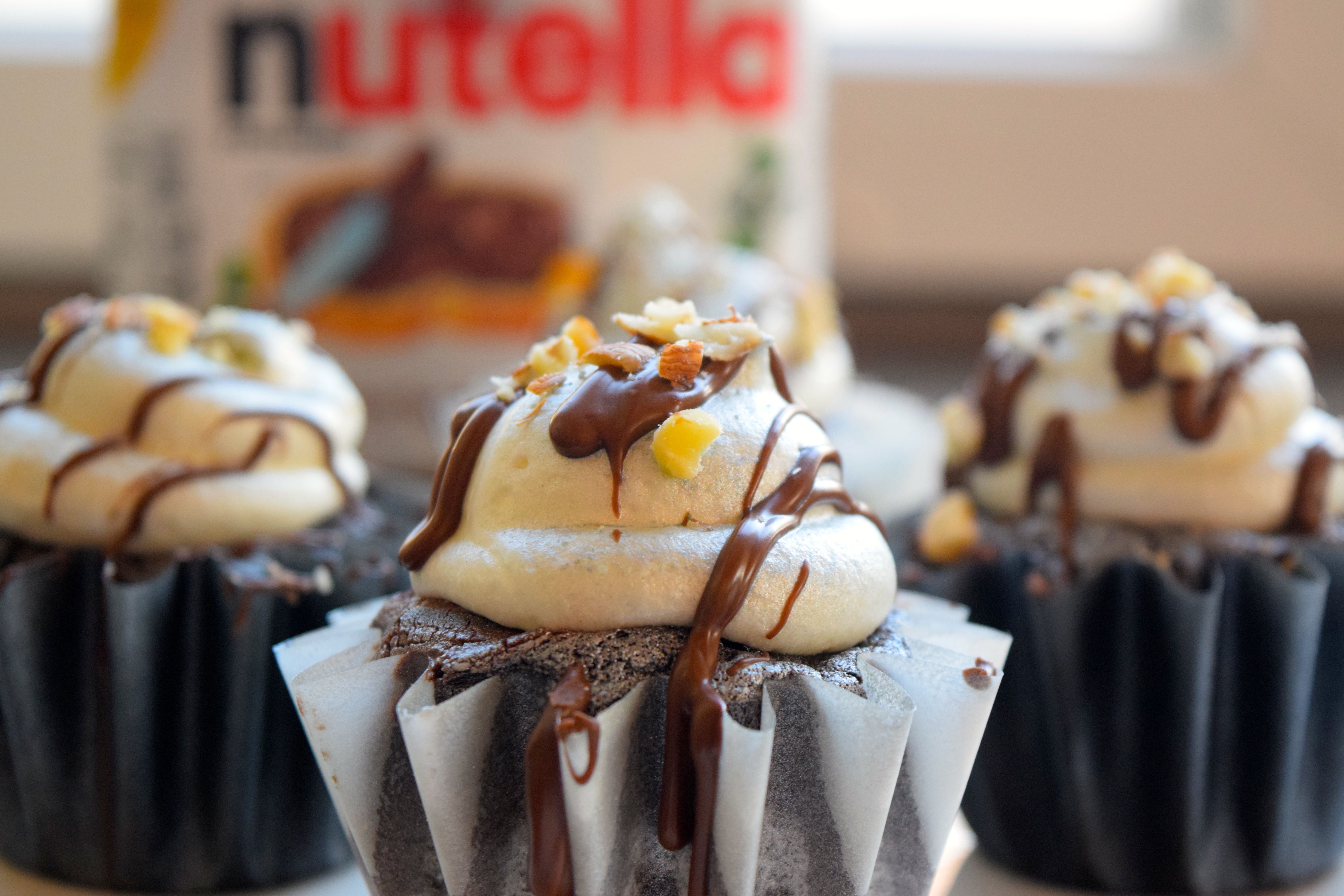 Do these really need an intro….?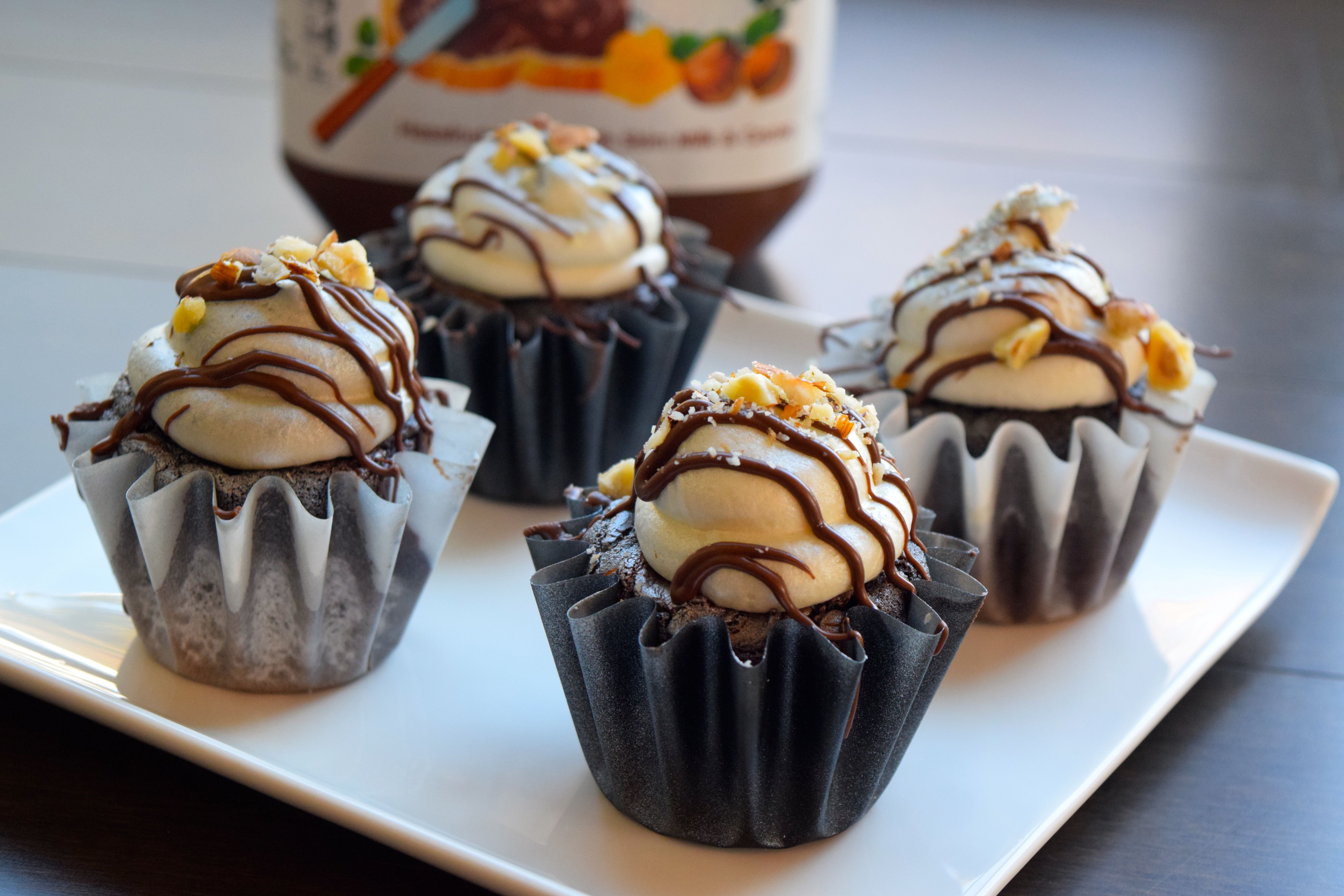 Nutella Cupcakes:
My moist chocolate cupakes
1 small jar of nutella
cream cheese frosting
chopped hazelnuts
1. Preheat oven 350 degrees. In a regular cupcake baking sheet, fill each lined cup 1/2 with batter. In each put a little less than 1 tbsp of nutella into the middle. Bake for about 20 minutes or until an inserted toothpick comes out clean. Remove and let cool.
2. Top with the cream cheese frosting and drizzle a generous amount of nutella on top plus chopped hazelnuts.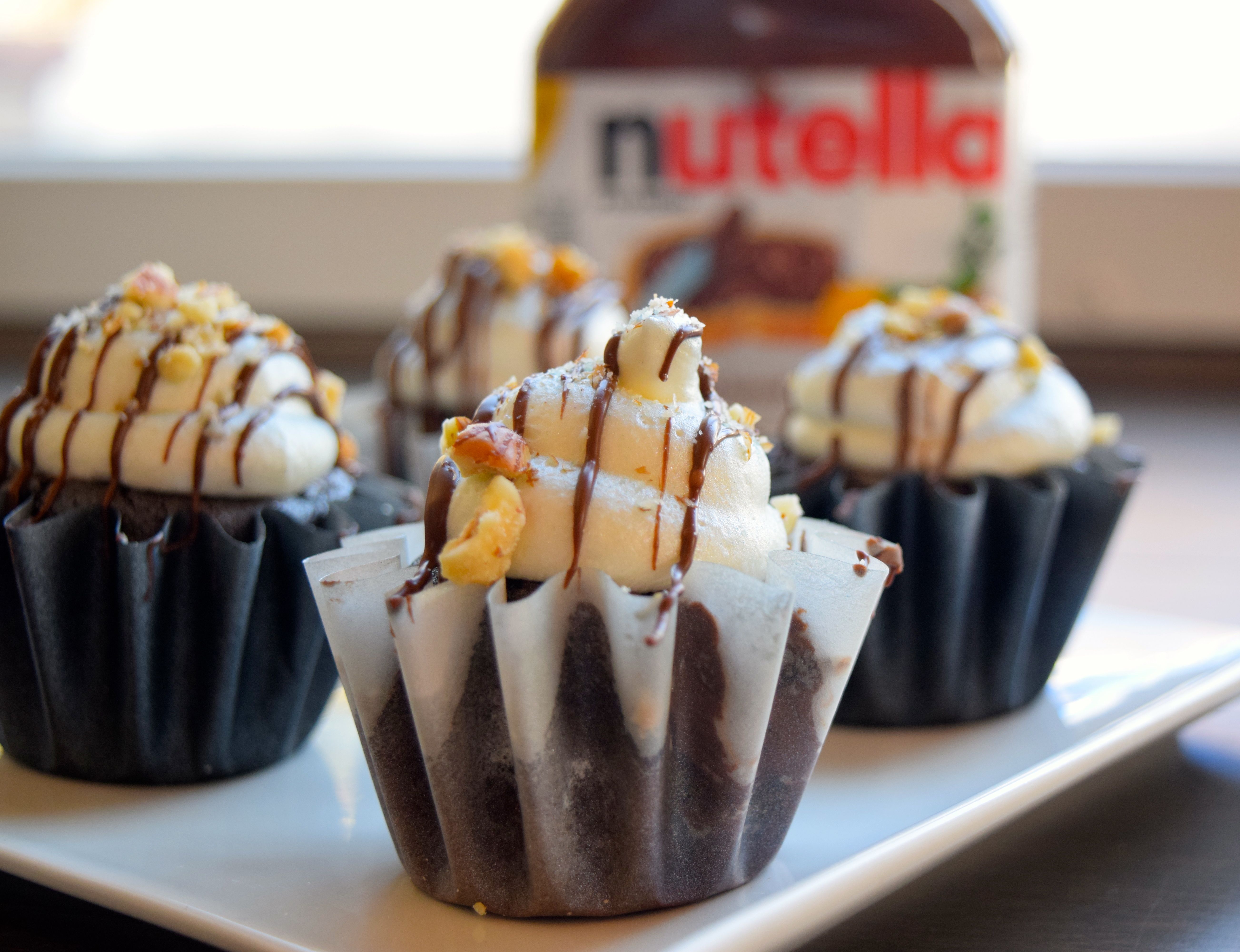 Creamy Cream Cheese Frosting:
1 8oz bar of reduced-fat cream cheese – softened
1 stick butter – softened
1 tsp vanilla extract
4-5 cups sifted confectioners
1. In a mixer fitted with the paddle attachment, mix together the cream cheese and butter until light and fluffy. Add in the vanilla extract and mix. Then slowly add in the sugar until incorporated and switch mixer to high until light and fluffy. Pipe onto cooled cupcakes.