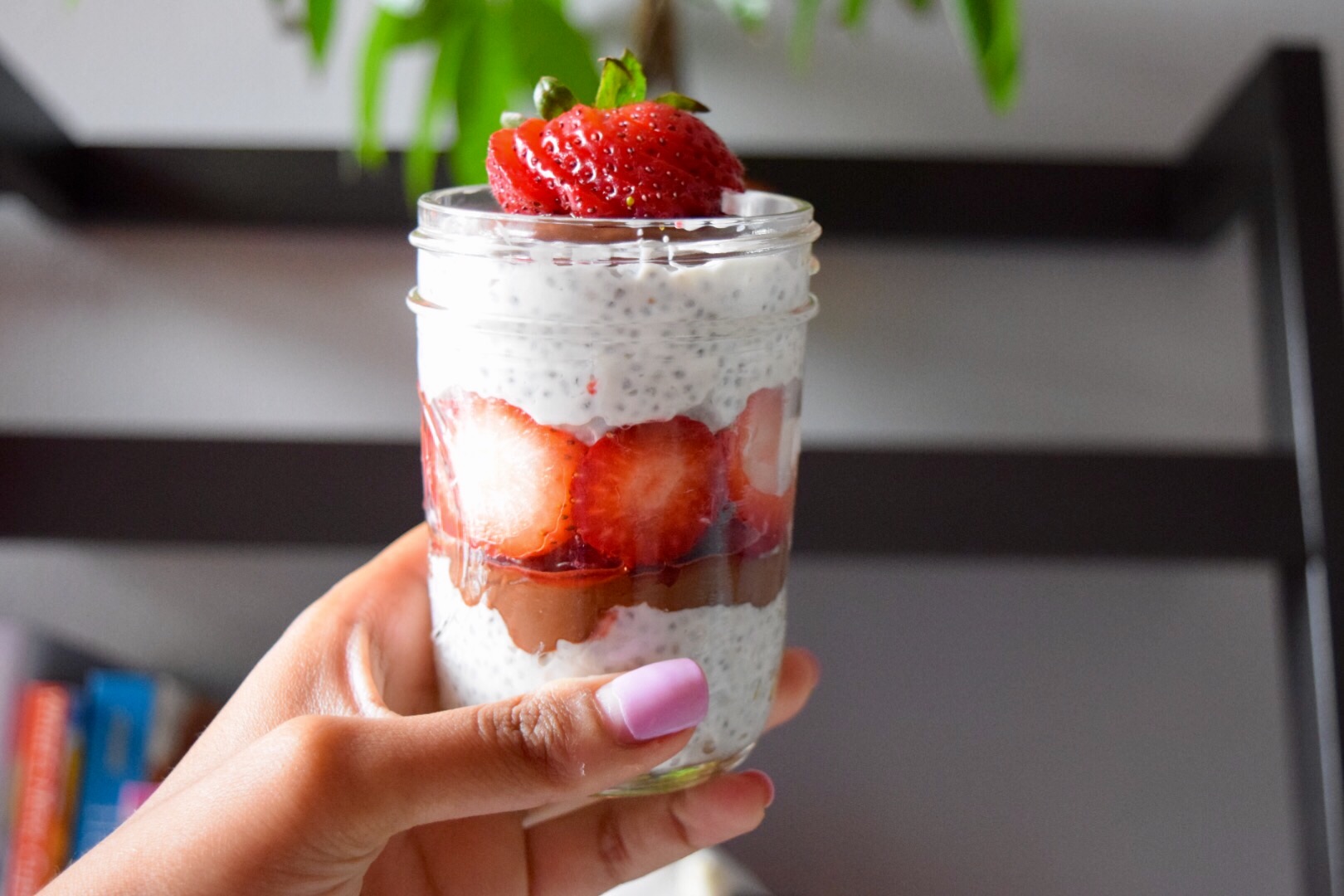 I love chia. It's a great source of fiber and Omega 3's, but I will say it is a bit fattening. That being said, I think the fat content is okay to consume for someone on a primarily vegetarian/vegan diet. I have posted a chia pudding recipe before, but this is a bit different – it's not completely vegan, as I use Greek yogurt in the mix. It makes for a thicker and filling consistency. Nutella-Strawberry Chia Pudding is great for pre or post workout!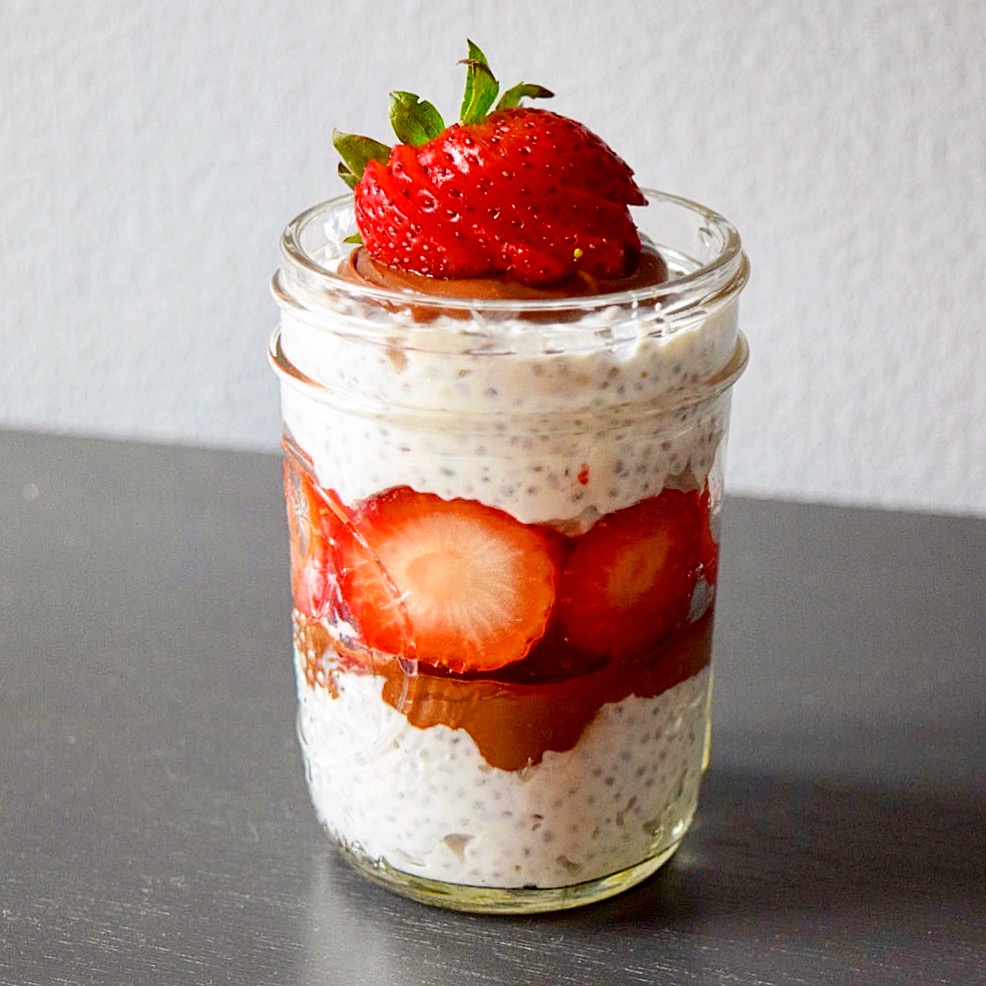 Nutella-Strawberry Chia Pudding: 
1/2 non-fat greek yogurt – I used Fage
3 tbsp chia seeds
1 tbsp almond milk
1 tsp honey
sliced strawberries
Nutella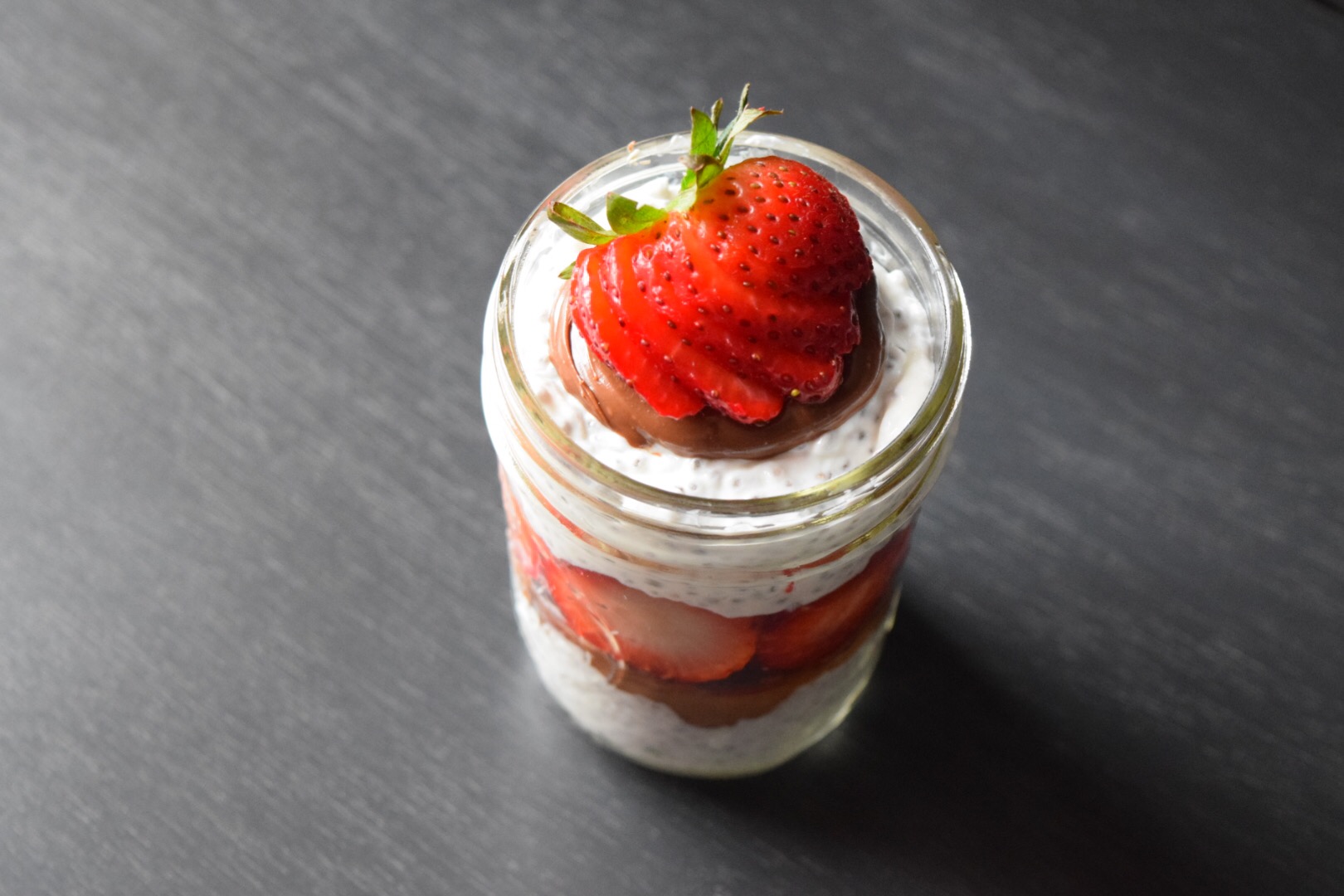 1. Mix together yogurt, chia seeds, almond milk, and honey. Let sit for 30-40 minutes until chia seeds swell up and soften. Stir again and add in more almond milk if it's too thick.
2. In a mason jar, start layering with the yogurt mix first, then a layer of Nutella, then a generous layer of strawberries. Repeat. Place lid on to store until ready to eat or eat right away! Will last 1 night in the fridge.
Serves 1