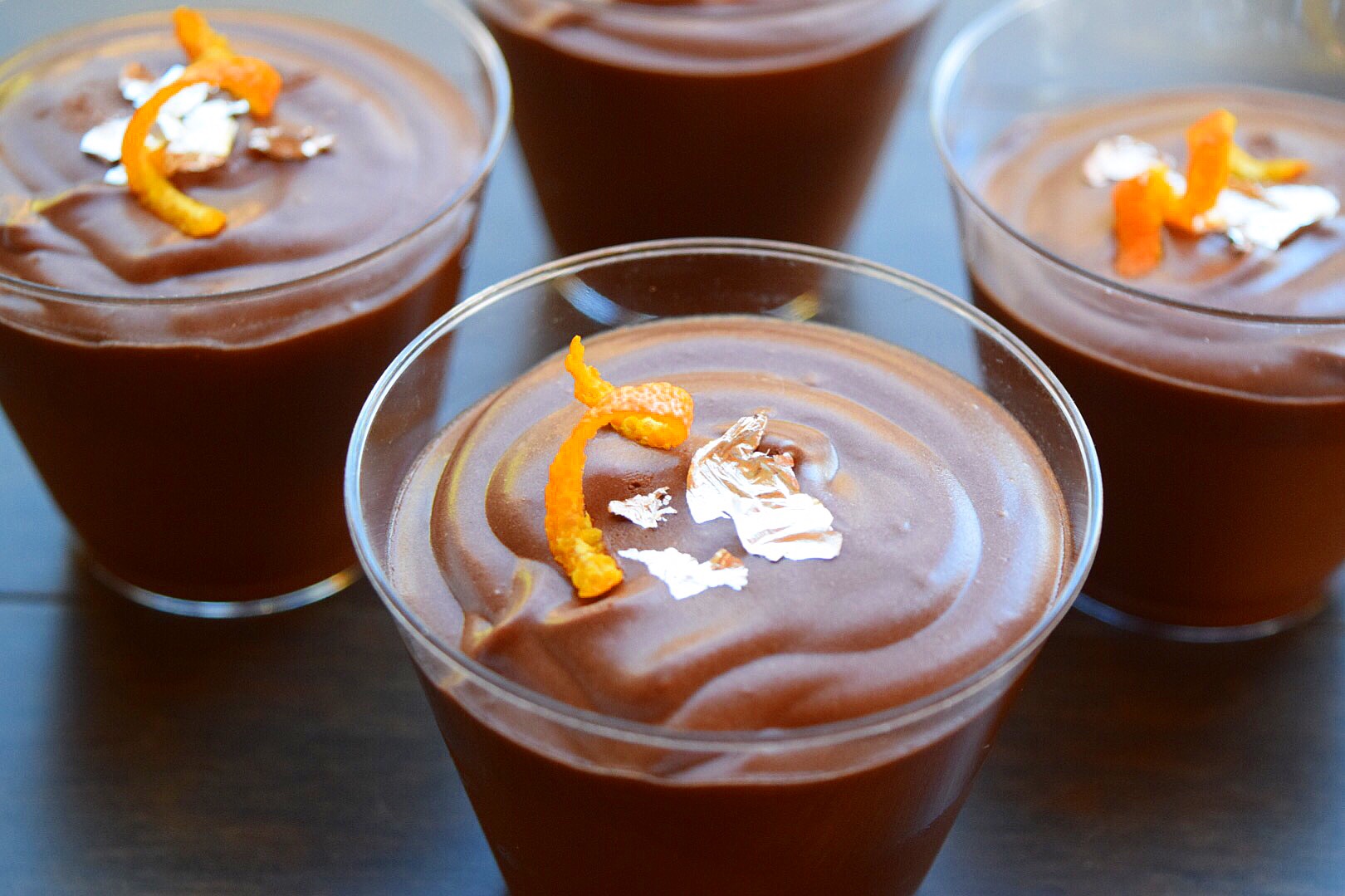 I've always had a soft spot for chocolate mousse – so creamy, light, chocolatey, and just utterly satisfying. However, traditional chocolate mouse involves egg yolks and so is limited from a health and diet perspective. I wanted to figure out a way to achieve the same taste and consistency without the eggs, and that is exactly what I did this weekend! Below is my recipe for the super easy Orange Dark Chocolate Mousse.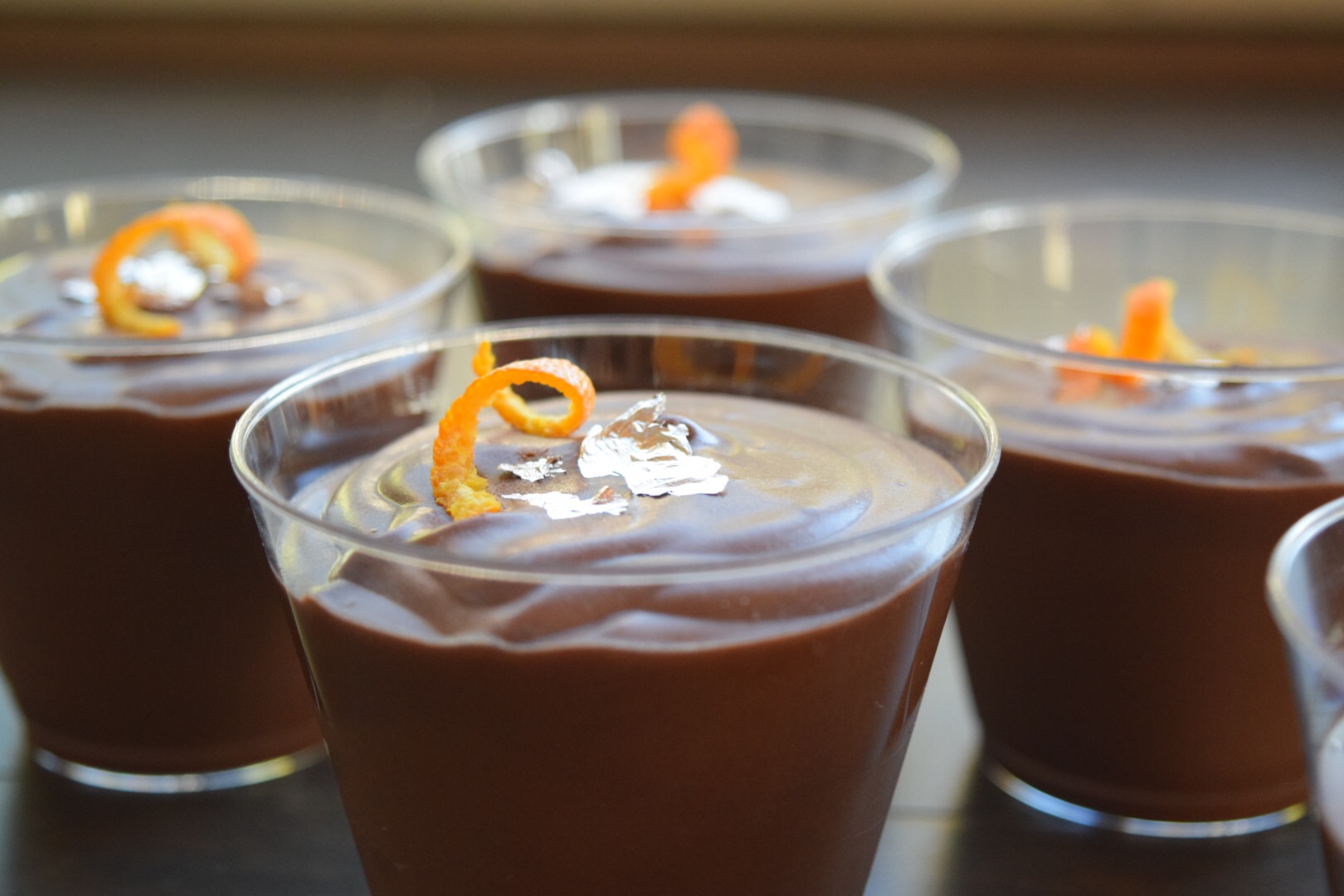 Orange Dark Chocolate Mousse:
2 cups dark chocolate cut into small chunks (I used 56% cacao)
1/2 water
6 tbsp sugar
1 tbsp orange zest – divided evenly
2 cups heavy cream
silver leaf for garnishing (optional)
orange rind for garnishing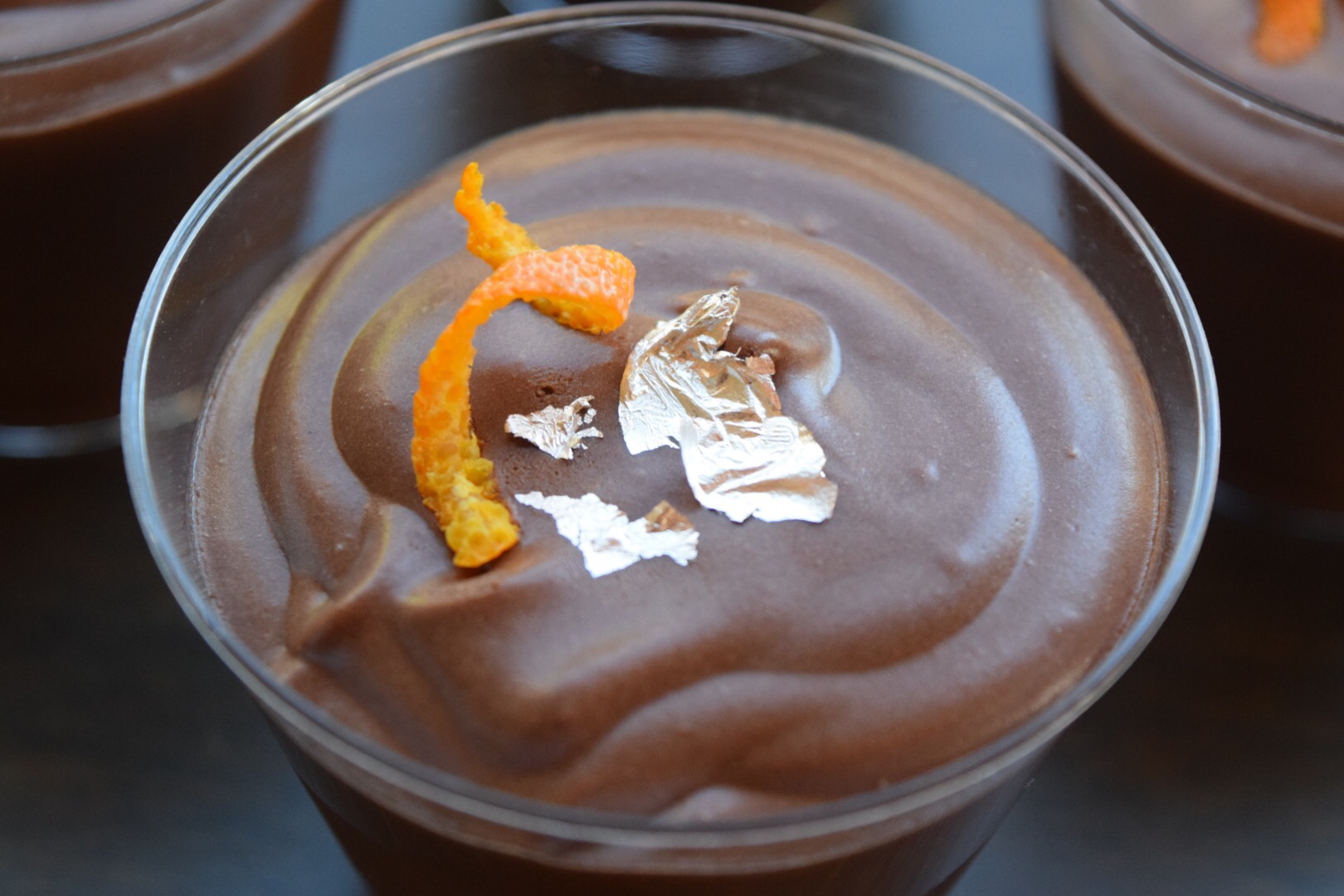 1. In a small sauce pan pour in the water, sugar and half of the orange zest. Bring to a simmer and heat until all the sugar is dissolved. Place chocolate into a large shallow bowl, and pour the hot sugar water over the chocolate. Vigorously whisk until smooth. Set aside to cool to room temperature.
2. In a clean and cool large bowl, pour in the heavy cream and beat on high speed. Add in the remaining zest and beat until stiff peaks. Take about 1/3 of the mixture and FOLD into the chocolate mixture very gently. Repeat 2 more times with the remaining whip cream mixture. Making sure it is all folded in – you shouldn't see any streaks.
3. Pour into individual dessert cups or just leave in the bowl and place in fridge to set over night.
4. Before serving, top with silver leaf and orange rind.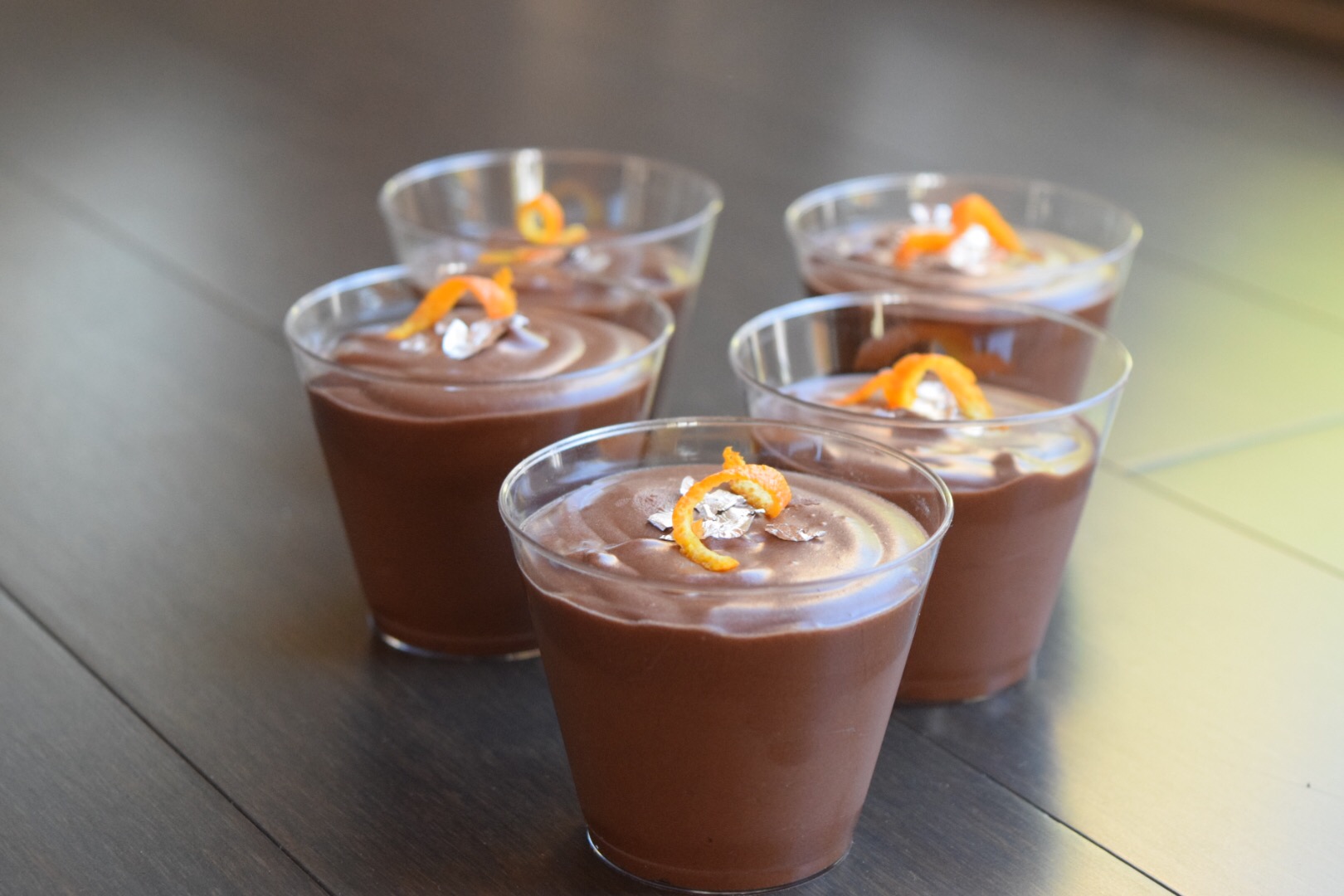 YUM!!!