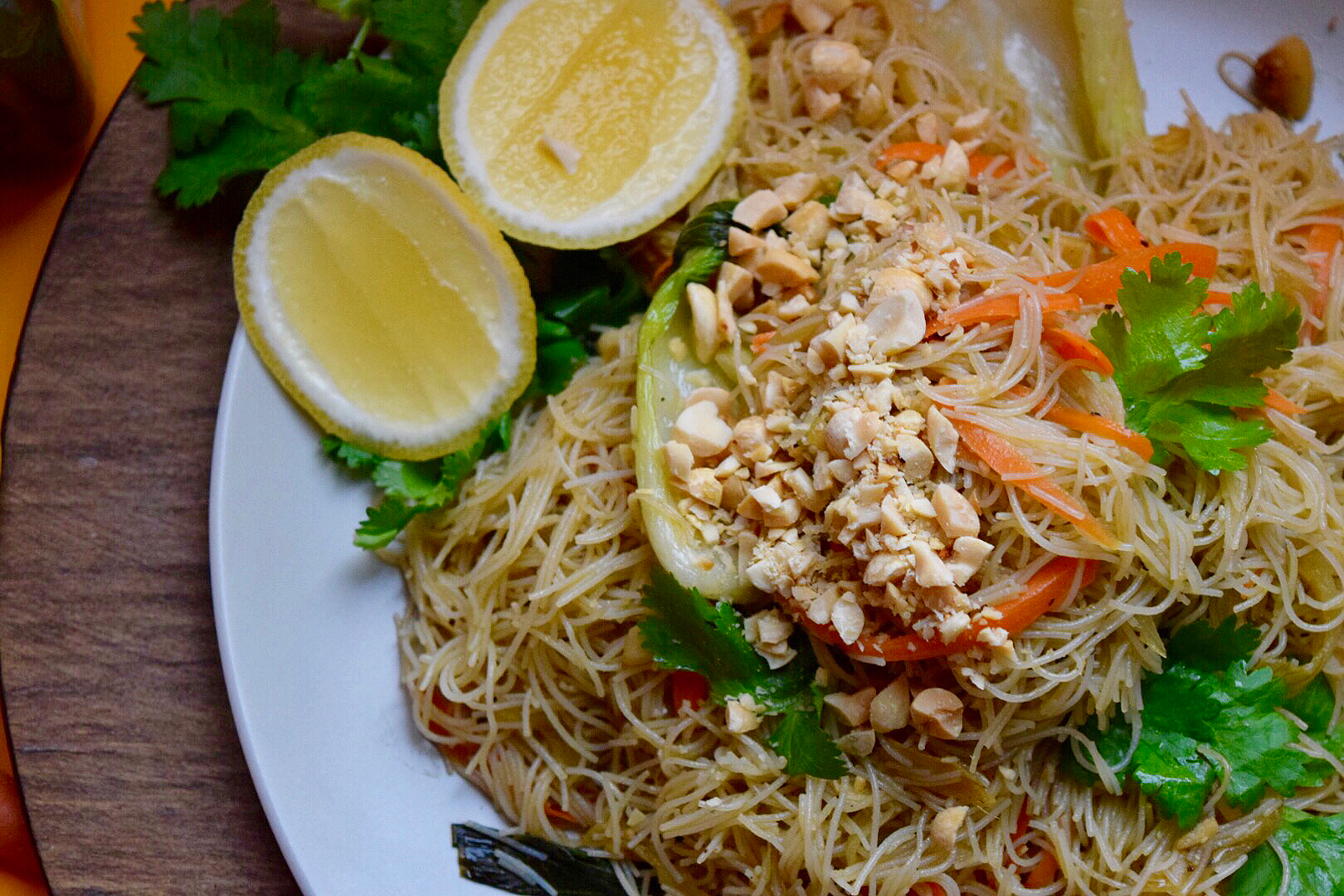 Have you even juiced today?! "Juicing" has been all the rage for the past couple of years – people are spending upwards of $10+ on a glass of organic, raw, pressed, blah blah blah – you name it – juice! BUT have you had Lumi Juice? I had the pleasure of meeting them at Condé Nast – their juices are amazing! 100% juice – no funny business, raw, vegan, organic, but best of all NOT a million dollars (ok, I exaggerated a bit there). You can literally get an entire pack of juices for less than $15! That's like over a week's worth of juice – not just one juice from a fancy NYC juice shop.
In any case, because I loved their juice so much, I've partnered with them to create original Chef Priyanka recipes! All vegan, healthy, and obviously delicious. I encourage you to try the Lumi Juices and make these yummy recipes!! First up – my Piedmont Asian Noodles. Why the name Piedmont? Well, I used the Lumi Juice Piedmont Pineapple Juice as the base for this dish! It makes for a delicious sauce with lemon grass, chili, ginger, and garlic. Super simple and healthy!!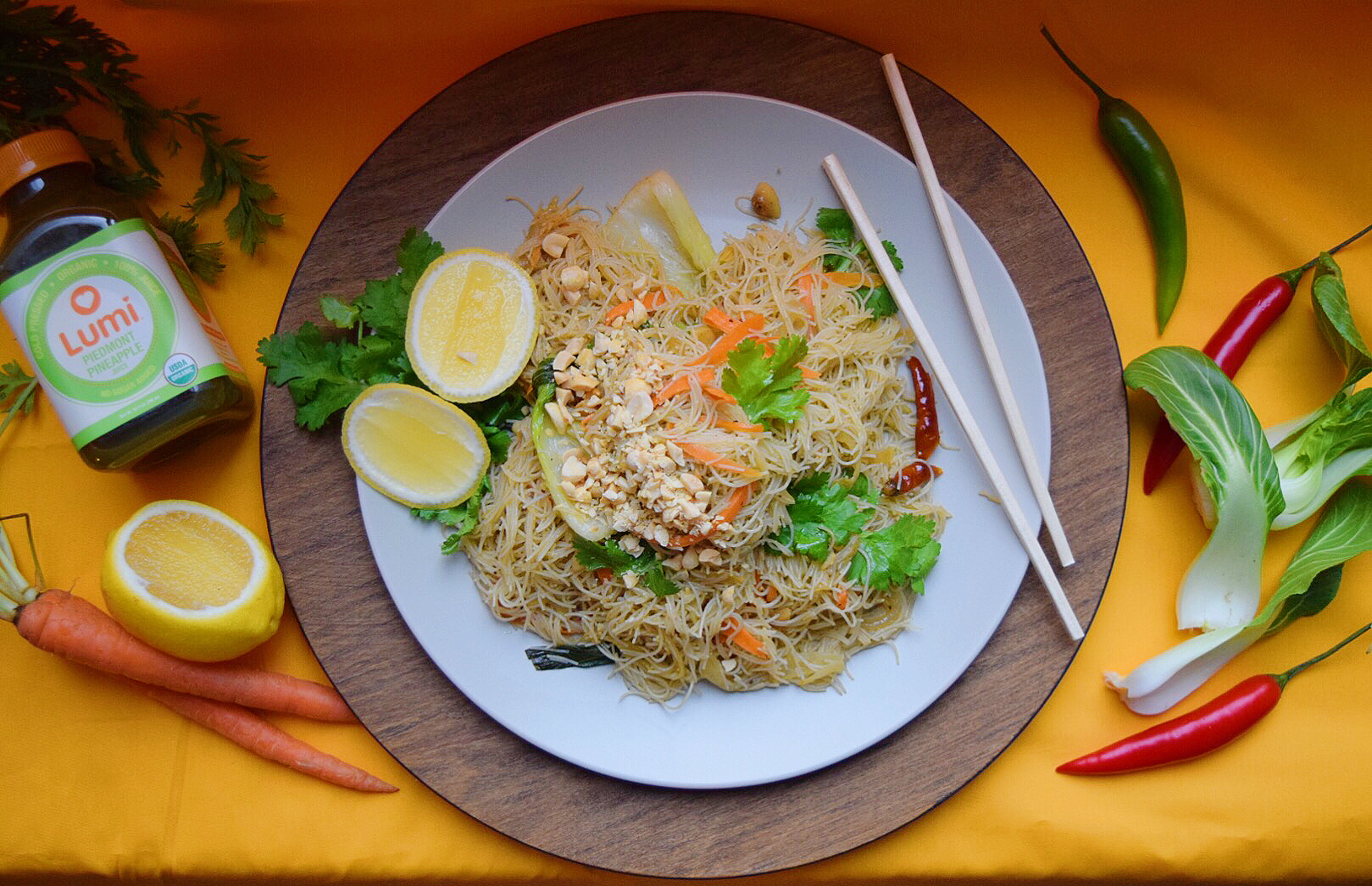 Piedmont Asian Noodles: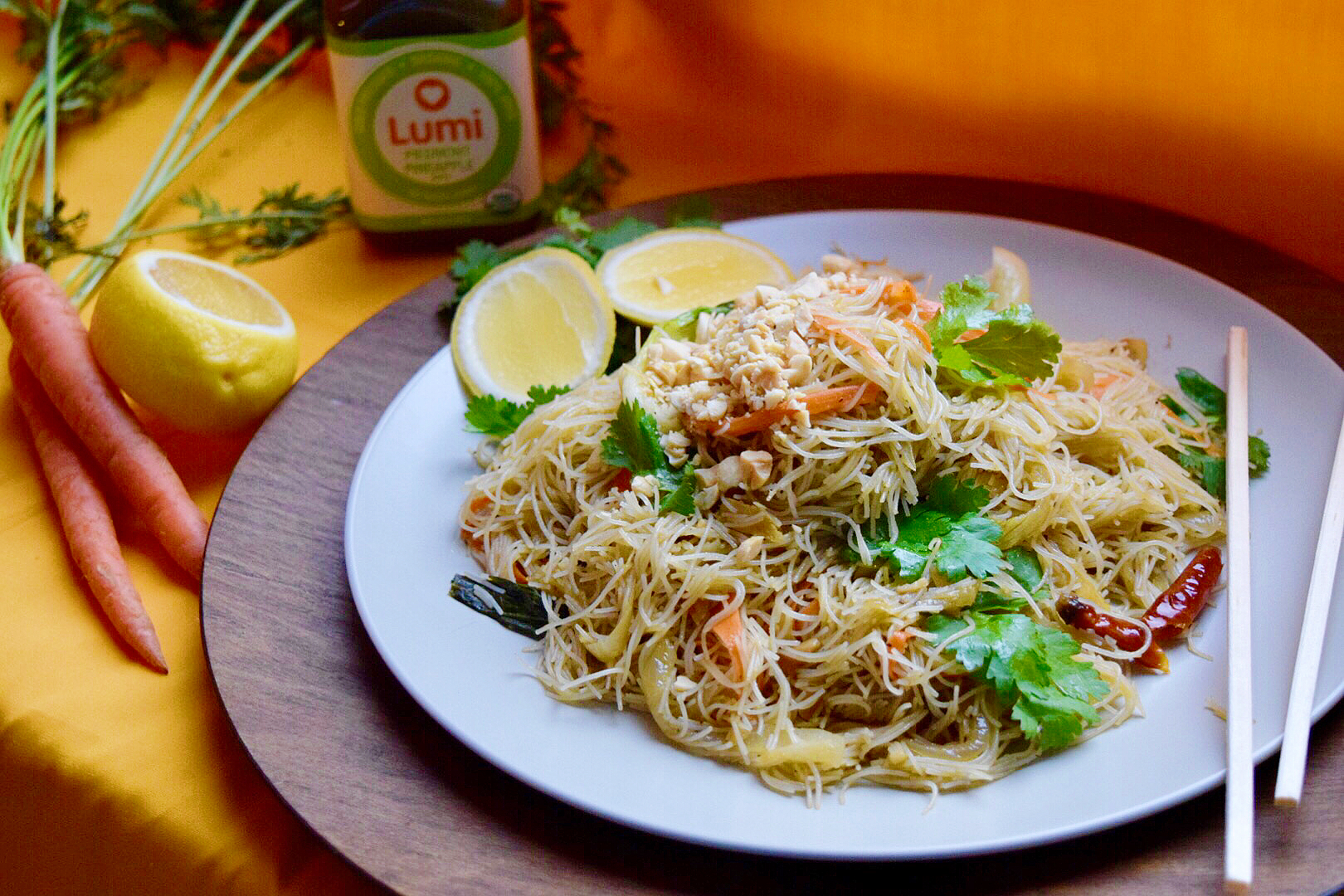 Sauce: 
1 10oz Piedmont Pineapple Lumi Juice – shaken
1 inch piece fresh ginger – with peel on
2 cloves garlic – peeled and slightly smashed
1 dried red chili
4-5 strands dried lemongrass
2 tsp light agave
1/8 tsp freshly ground pepper
salt
1 tsp organic cornstarch
1 tbsp water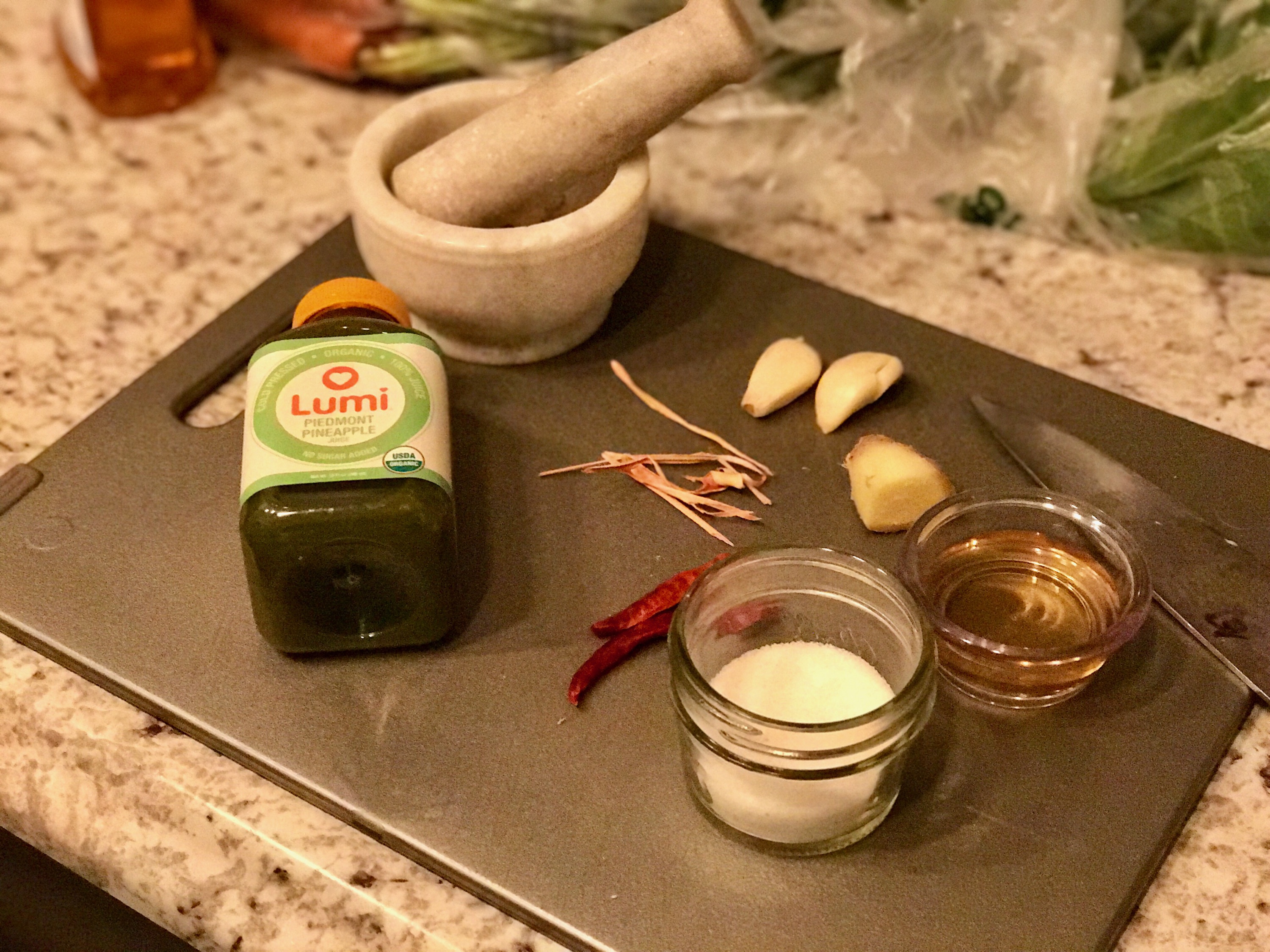 Saute Ingredients: 
1 tbsp vegetable oil
1 tsp toasted sesame seed oil
1/2 large white onion – thinly sliced
4-5 leaves of baby bok choy
1 carrot peeled into ribbons
4oz vermicelli noodles (or half of a standard package of vermicelli noodles)
2 tbsp unsalted dry roasted peanuts – lightly toasted until slightly golden in color, roughly chopped
1 tbsp light agave
handful of fresh cilantro – roughly chopped
lemon wedges – for garnishing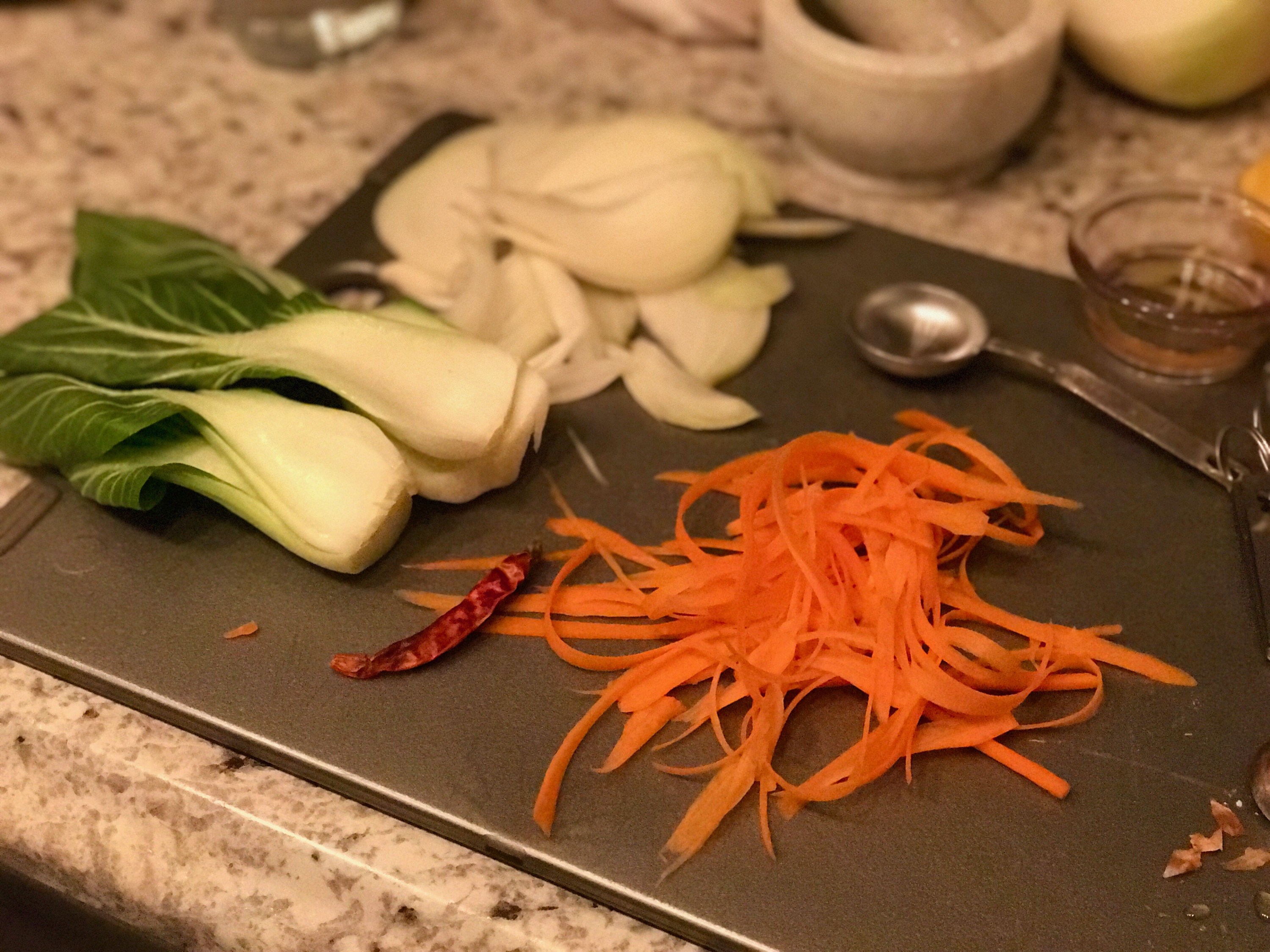 1. Combine ingredients for the sauce – expect for the cornstarch and water – in a small pot and set over medium-high flame. Allow mixture to come to a boil then reduce to low and simmer. While the sauce is simmering, make the cornstarch slurry by combining the cornstarch and water and stirring until completely smooth. Mix into the sauce. Cook, stirring occasionally until mixture is reduced by 1/2. Remaining amount should amount to about 1/2 cup. Taste sauce – it should be tangy, spicy, and slightly sweet. Adjust salt as necessary. Set aside to cool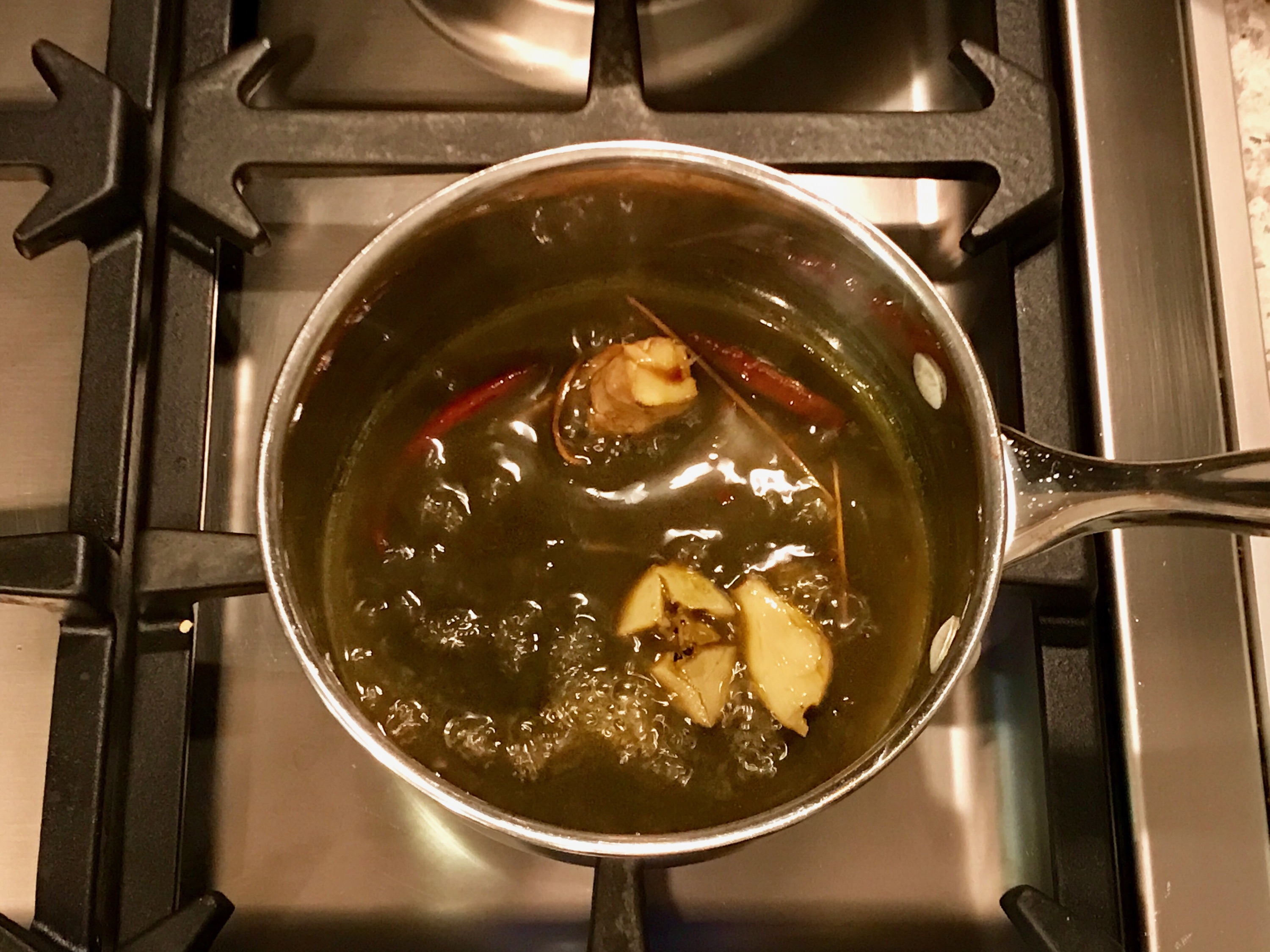 2. Soak vermicelli noodles in a large bowl of hot water for 6-8 minutes. Bring a large pot of water to a boil in the meantime.
3. While the noodles are soaking, begin the saute. In a large non-stick skillet, heat the oils over medium-high flame. Once the sauce has cooled, remove and ginger, garlic, and red chili. Chop up roughly – making sure to remove the skin from the ginger.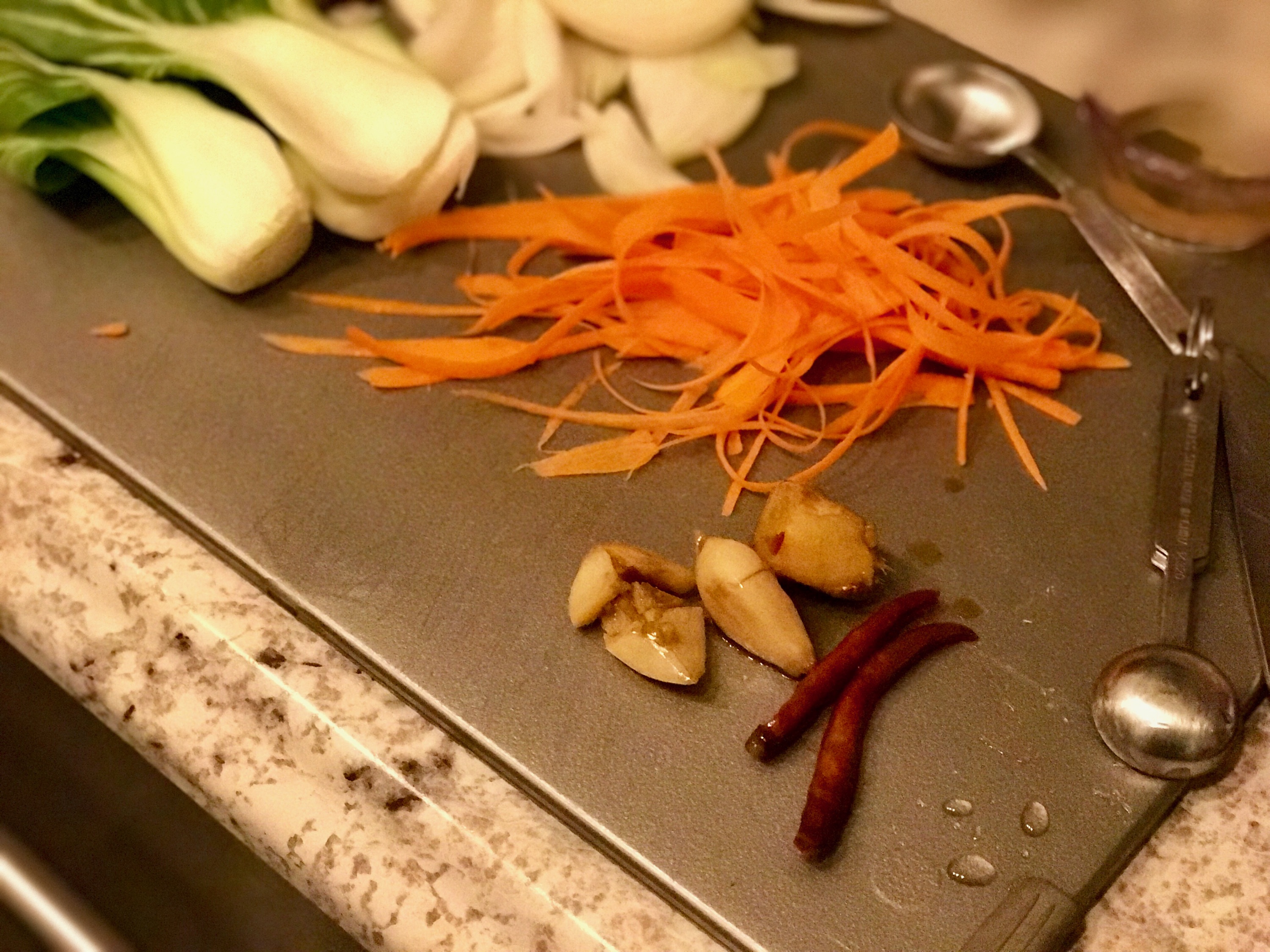 Add the onions, garlic, chili, and ginger to the hot skillet and saute for 7-8 minutes. Onions should begin browning. At this point, water for the noodles is probably boiling. Carefully place the soaked noodles into the hot water and boil. While the noodles are boiling, add in the bok choy to the sauteed onion mixture and mix.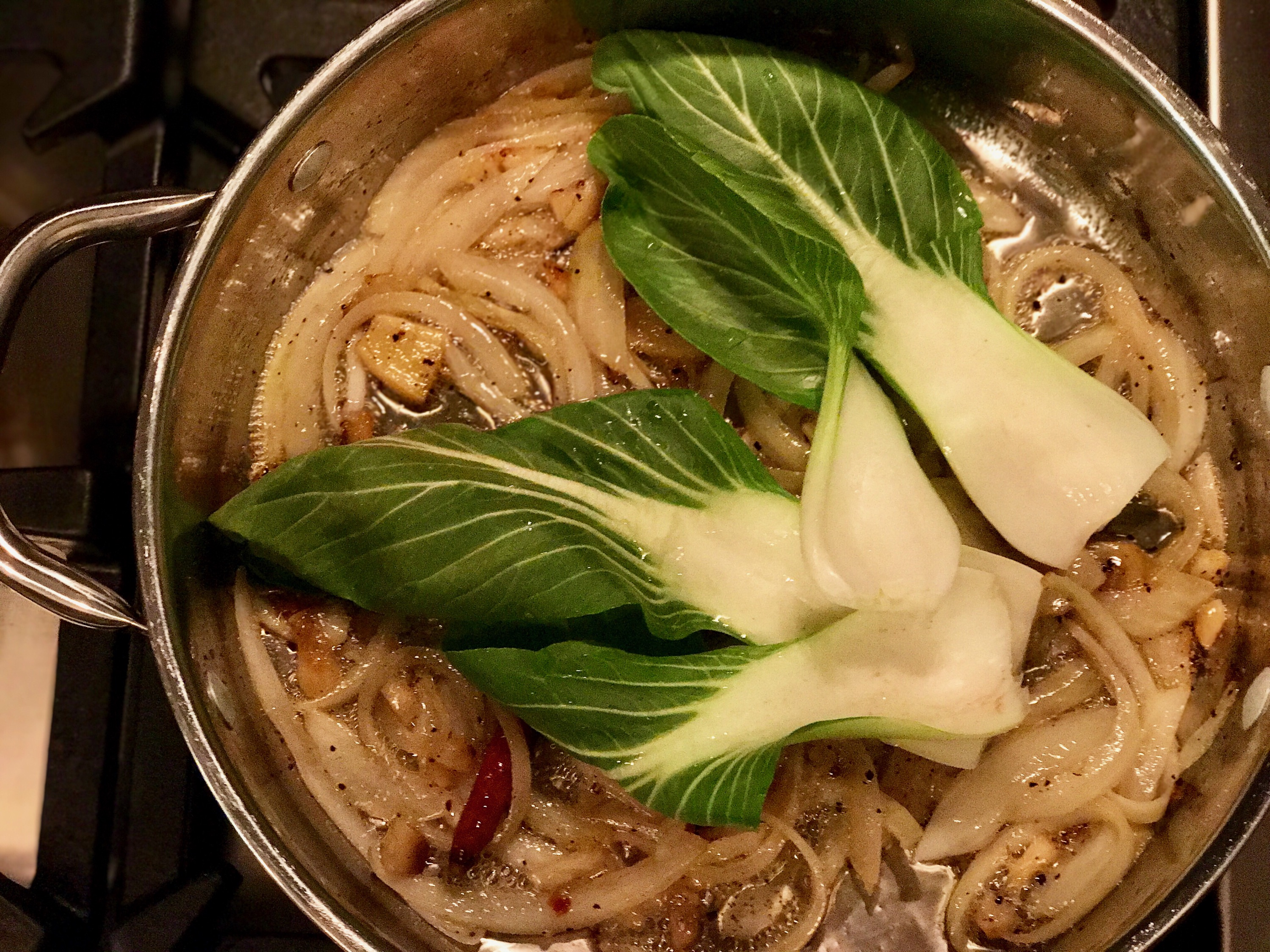 Noodles should cook for 2 minutes until soft (yup, it's that fast). Remove and add to the saute pan with the veggies. Mix vigorously breaking up noodles – I recommend using tongs. While these cook, remove the lemongrass from the sauce. Add in the ribboned carrots and sauce to the noodles. Mix to incorporate, making sure sauce coats the noodles. Allow noodles to cook for 1 minute then add in the chopped peanuts and agave. Mix through. Taste the noodles – may need to adjust salt at this point. Remove form the stove.
4. Transfer noodles to a large shallow serving dish and top with a generous amount of the chopped cilantro and serve with fresh lemon wedges. Enjoy!