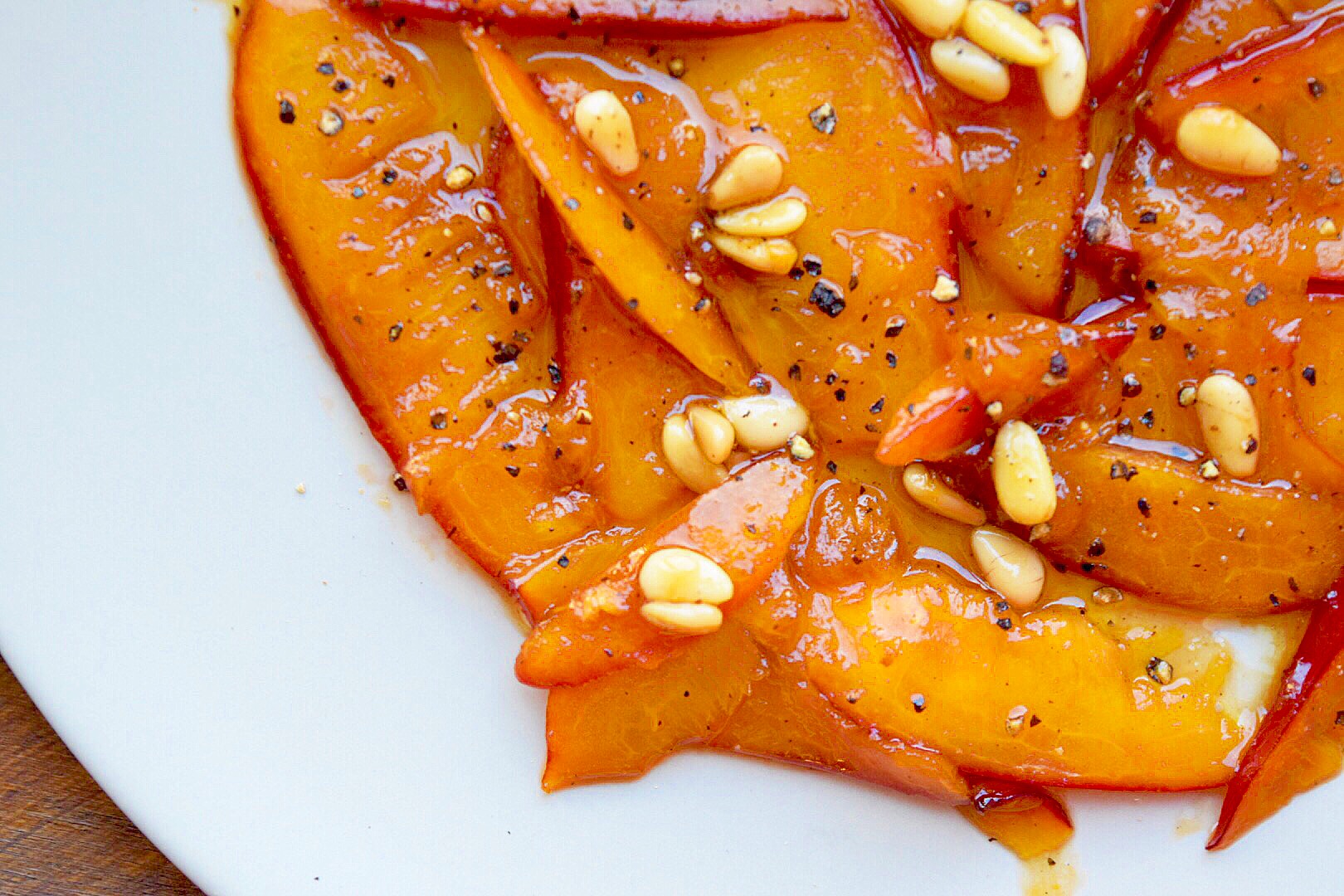 Ever heard of carpaccio? Many Italian restaurants have it – generally at the higher-end restaurants. Its commonly thinly sliced meat or fish that is served "raw" with some sort of marinade, or it is cured. I've never eaten carpaccio before, nor do I have any interest in doing so. The idea of raw meat is disgusting to me (sorry to my poke, ceviches, carpaccio lovers, but my opinion doesn't matter anyways since I'm a veggie lover). What I do like though is the way it looks and how its presented. Its generally very delicately thinly sliced beef – paper thin. So why can't I replicate this in a different way for us veggie lovers?! Well, I did. I came across these lovely plums – not totally ripe, but not totally raw either. And I thought – can I make a 'carpaccio' out of fruit? The answer is yes, duh. Its reimagined a bit… a whole lot…but it tastes lovely and the presentation is stunning. Check out my recipe for vegan Plum Carpaccio!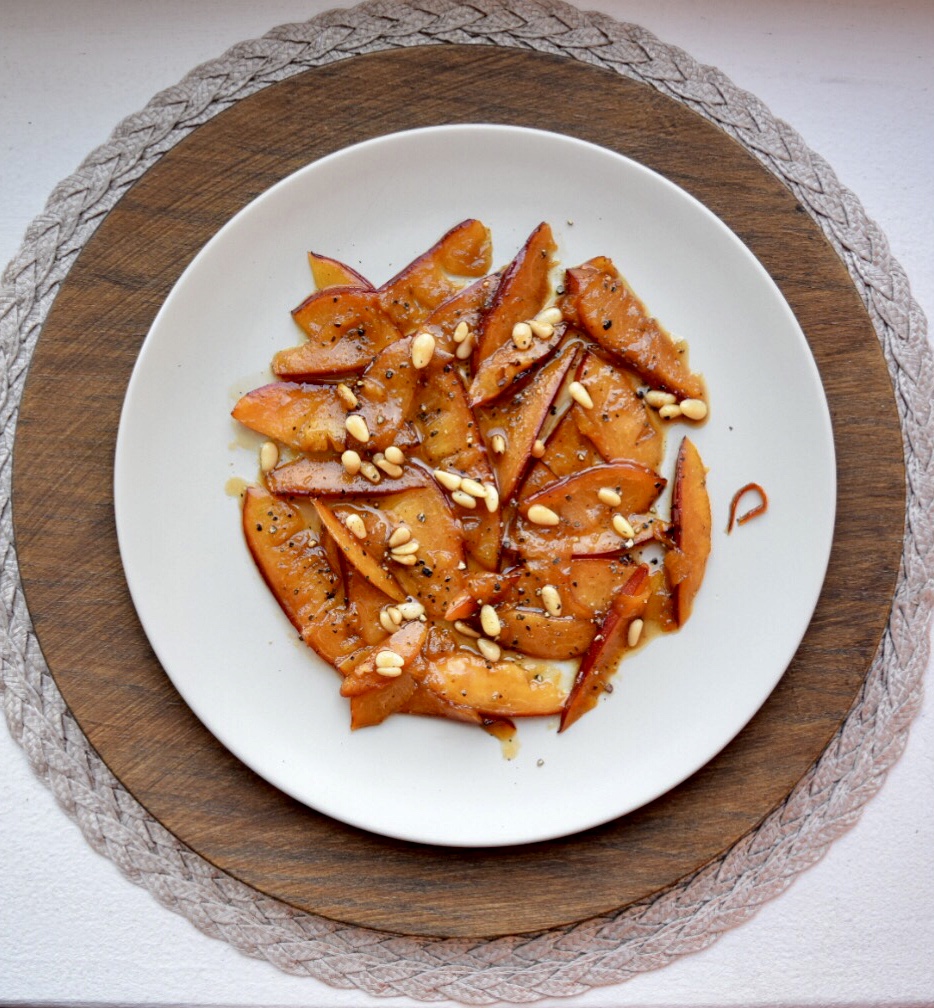 Plum Carpaccio:
1 plum – very thinly sliced
1 tsp vegan butter – I used Earth Balance
pinch of freshly grated nutmeg
pinch of salt
1/8 tsp coarsely ground black pepper
1-2 tsp light brown sugar
1 tsp pine nuts
1. In a small nonstick skillet, place over medium flame and add the butter. Once melted, add in the sliced plums. Saute to coat the plums in the butter. After about 1 minute, add in the nutmeg and salt. Continue cooking until plums begin to soften. Add in half of the pepper and mix. Add in the brown sugar and mix lightly – you don't want to plums to break apart. Brown sugar will begin to form a bit of a sauce and will bubble. Once sauce is brown in color, remove plums and place on a serving dish – but keep sauce in pan.
2. Take the pine nuts and toss in the sauce in the pan without the flame on – you dont want to coat the nuts. Garnish over plums. Take reserved black pepper and sprinkle over plums.
YUM!
My recommendation is to eat this on it's own, BUT its great over toast, oatmeal, polenta – anything really!