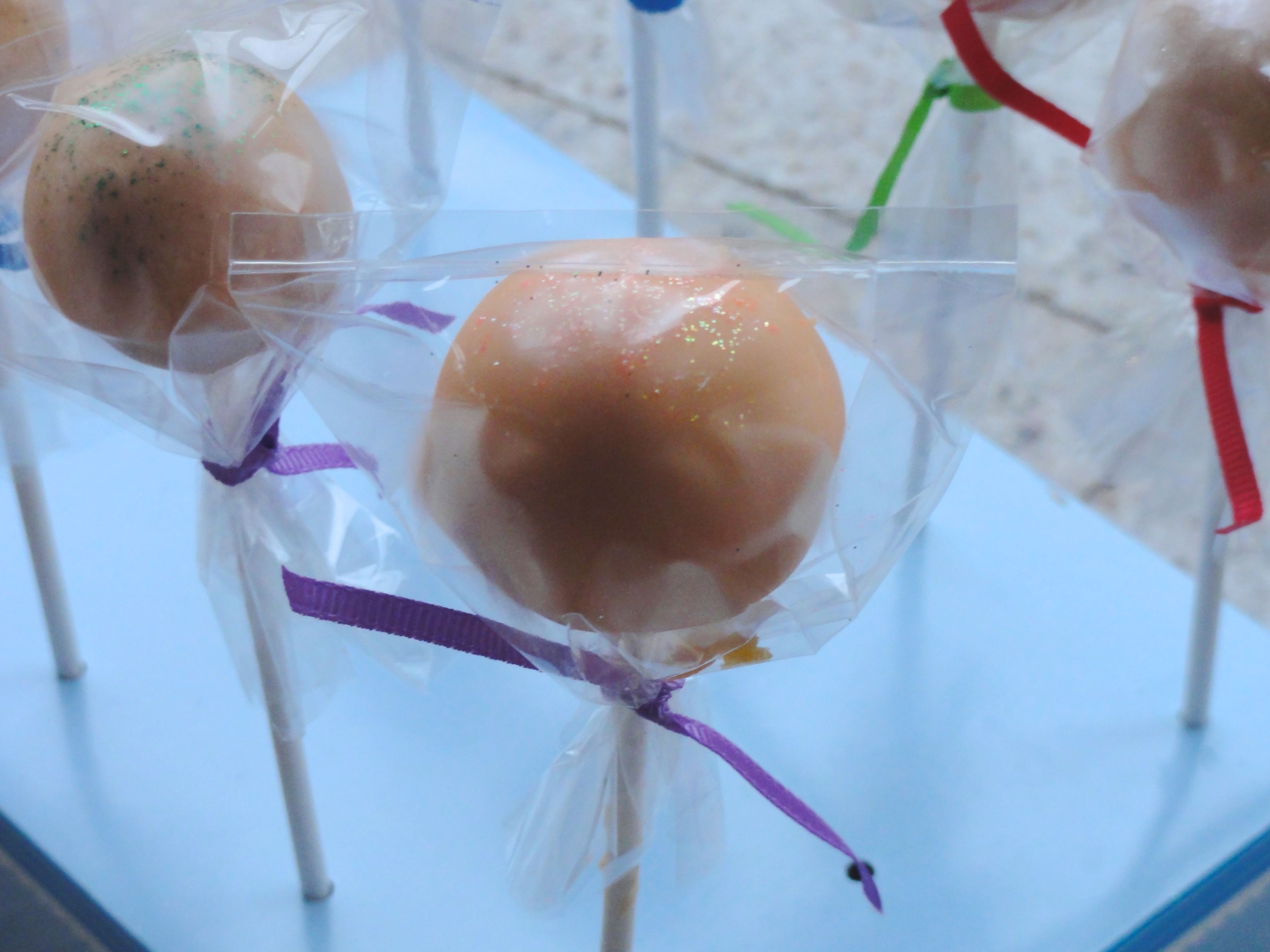 Its finally that time of year – pumpkin EVERYTHING! I love the taste of pumpkin and love that it is so versatile. It can be made spicy, sweet, sautéed, baked, pureed, etc – you name it and it can be done.
I wanted to make some simple, yet elegant and fun. I decided to make cake pops! Who doesn't like a delicious perfect-sized call of cake enrobed in candy?! I don't know anyone who can resist these. Plus they're fairly simple to make!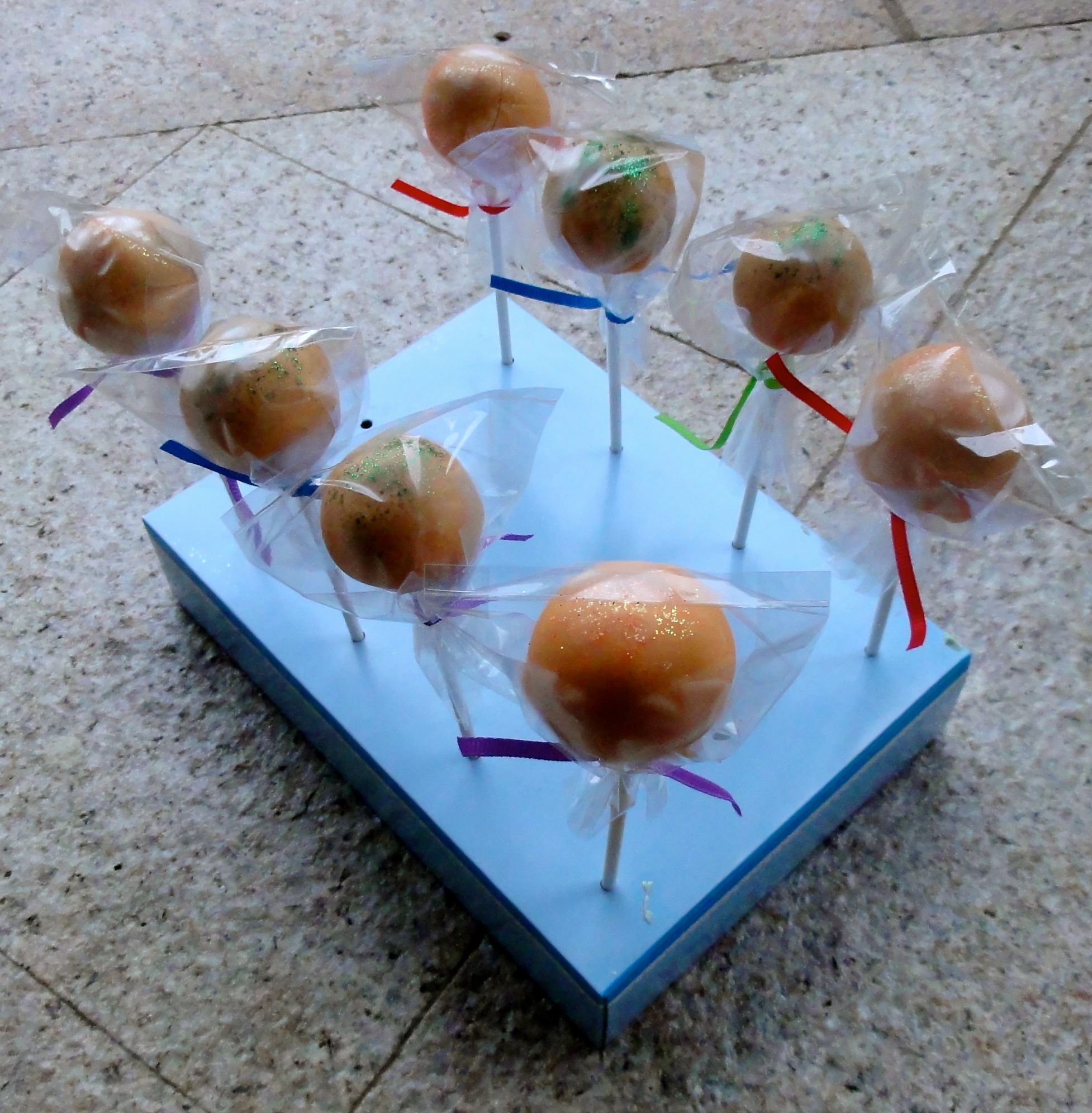 Pumpkin Bread Cake Pops: 
Pumpkin Bread – 
2 cups All Purpose Flour
1 tsp Baking Powder
1 tsp Baking Soda
1/2 tsp Salt
1 tsp cinnamon
1 tsp freshly ground nutmeg
1/8 tsp all spice
1 cup pumpkin puree
3/4 cup sugar
1/3 cup Vegetable Oil
1/3 cup Heavy Cream- At Room Temperature
1/3 cup yogurt – at room temperature
2 Large Eggs- At Room Temperature

PAM Baking Flavor
Pumpkin Frosting: 
4 oz reduced fat cream cheese – softened
4 tbsp unsalted butter – softened
3/4 cup pumpkin puree
4 cups confectioners sugar
1 tsp cinnamon
1/4 tsp freshly ground nutmeg
Coating: 
Orange colored candy chips
couple tbsp spoons vegetable shortening =- melted
edible orange and green glitter
halloween candy decorations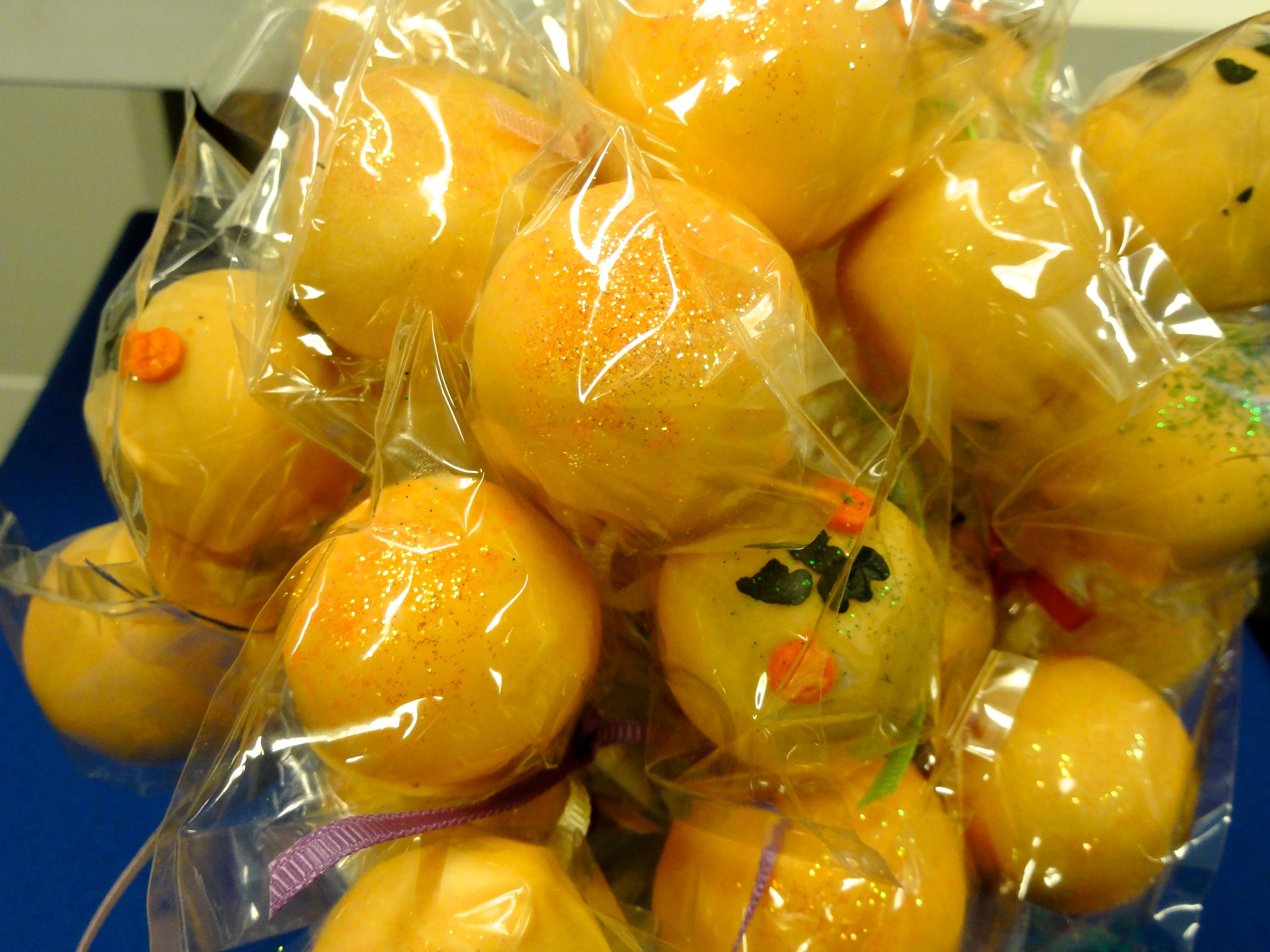 1. Preheat oven to 350 degrees and spray a 1 1/2 quart loaf pan with PAM. Set aside.
2. n a medium-sized bowl sift together the flour, salt, baking powder, baking soda, cinnamon, nutmeg, and all spice. Set aside.
3. In a small bowl whisk together eggs, cream, oil, and yogurt until well combined. Set aside.
4. In a mixer, mix together pumpkin puree and sugar until combined. With the mixer on low, slowly add the dry ingredients and wet ingredients alternating, starting and ending with the dry ingredients.
5. Pour batter into sprayed loaf pan and bake for about 60 minutes, or until inserted toothpick comes out clean. Remove from the oven and let cool completely.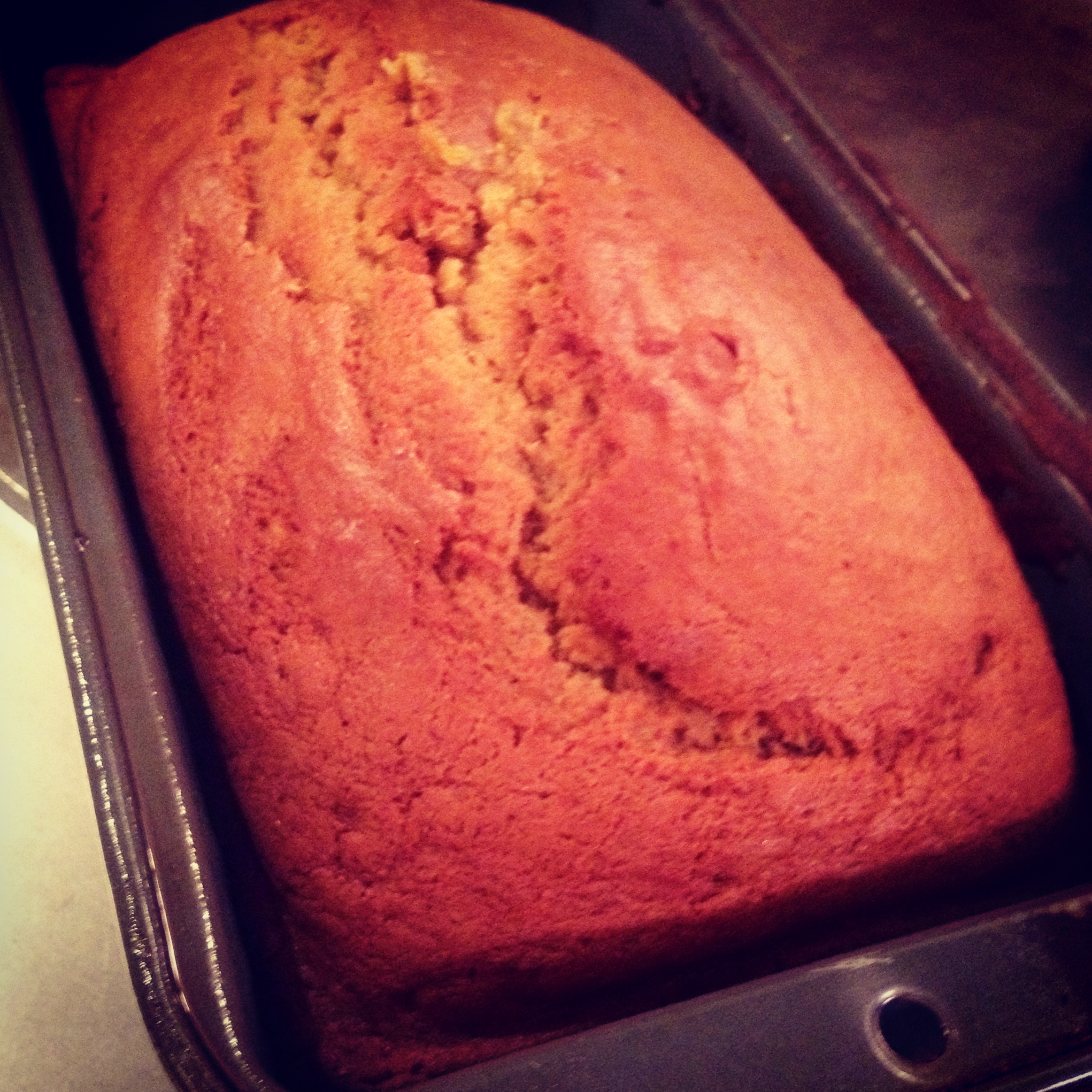 6. While the bread is baking, prepare in the frosting. In a large and clean bowl, add the cream cheese and butter. Whip on medium-high speed until fluffy. Add in the pumpkin puree and mix on medium speed until fluffy. While the mixer is on low, sift in the confectioners sugar and continue to mix until all the sugar is mixed in and is fluffy. Lastly, mix in the cinnamon, nutmeg, and allspice. Set aside.
7. Once the bread is completely cooled, trim off all the hard/crunchy edges. I actually saved mine in a ziplock baggy – its good to dip into coffee or tea! Crumble the bread into a large bowl into small pieces.
8. Add in the frosting and mix with a spoon until it forms a dough-ish consistency. You may have some frosting leftover.
9. Using both hands, roll 1-inch balls until smooth and circular. Set on a parchment cookie sheet. Once all the cake pop balls are rolled, wrap them sheet in plastic wrap and place in the fridge for about 4 – 6 hours. The longer the better.
10. In a microwave-safe, large and deep bowl place a whole bag of the candy chips in. Microwave in 30 second intervals, stirring after each interval. Once the candy is melted, add in about 1-2 tbsp of the melted vegetable shortening – this is to help thin out the candy coating. When the candy comes to room temperature, take about 3-4 balls out of the fridge at a time and set on a plate. First dip in the popsicle stick end about 1/2 inch up into the candy coating. Carefully place the ball onto the candy-dipped end of the stick until its securely in. Dip the ball into the candy until fully coated, dripping of the access. While its still wet, sprinkle on the glitter and place into the a cake pop holder (mine is from Bakerella) or into a piece of styrofoam.
11. Once the cake pops have hardened, you can wrap them individually in a cellophane wrap and ribbon (totally optional, but totally cute!).
Makes about 40 cake pops
Like Cake Pops? Check out these beauties!