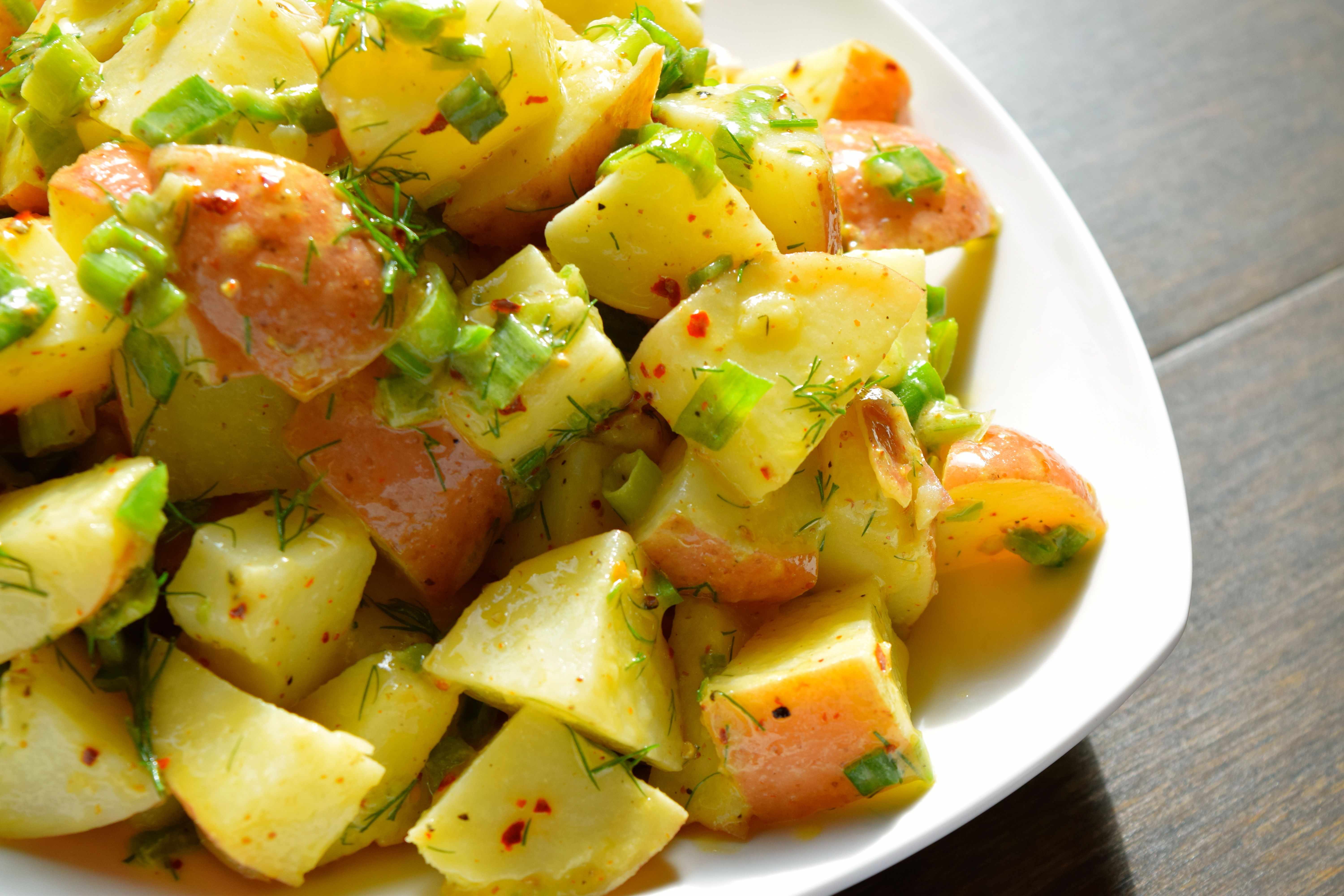 I love a good potato salad. I think it's because I grew up in NYC and you can find potato salad pretty much in every deli. I love the creaminess and tanginess and it goes well with pretty much everything. I had a BBQ this weekend, and decided to make a classic potato salad to accompany all of the food. It's super simple and can even be prepared the night before. I love using red skin baby potatoes, as they're tender and have a better flavor then just regular Idaho potatoes. Below is my recipe for 'Classic' Red Skin Potato Salad.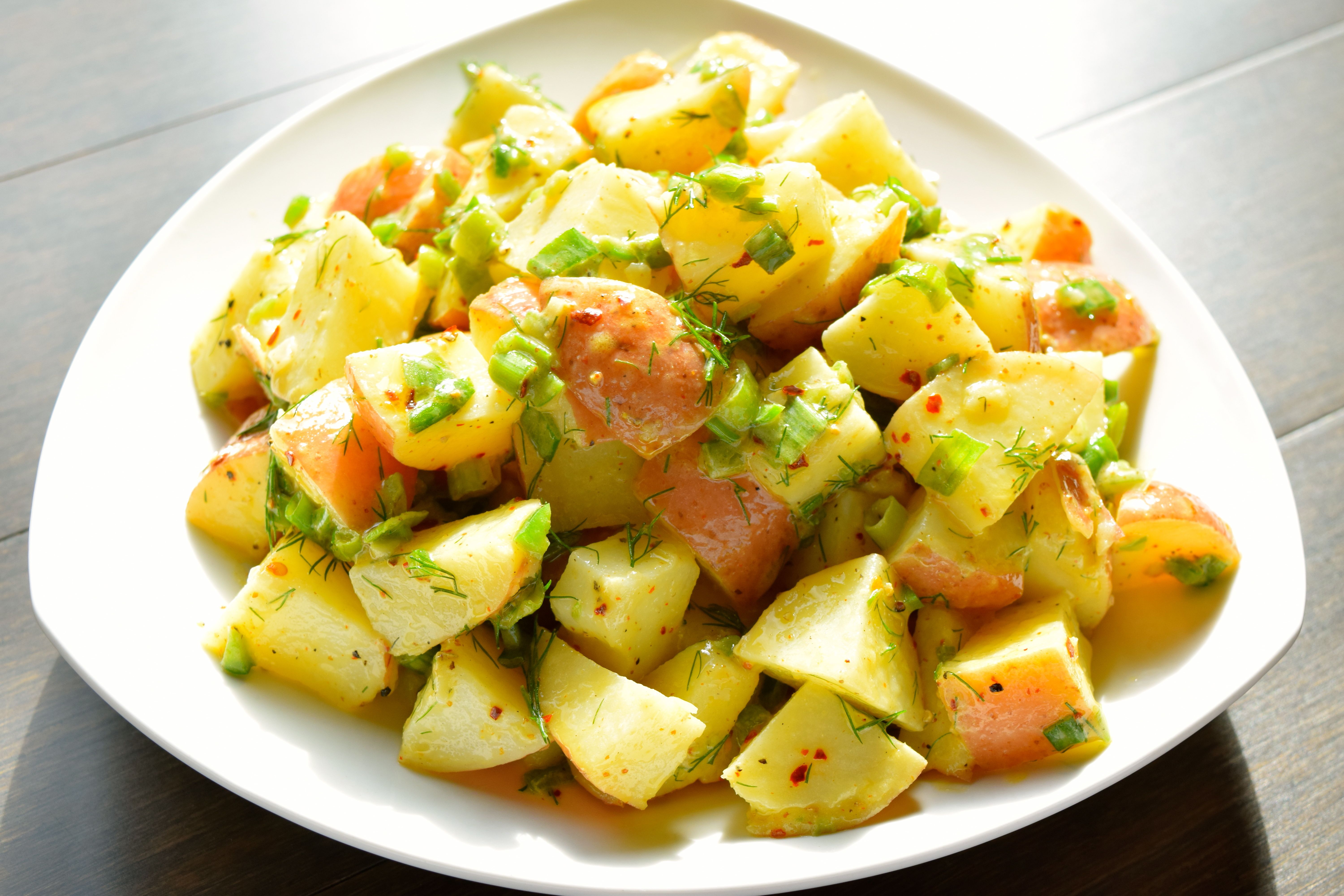 Red Skin Potato Salad:
1/2 lb new red potatoes – boiled until fork tender and quartered
handful fresh copped dill
1/2 cup chopped fresh scallions
1 jalapeño – finely chopped
2-3 tbsp reduced-fat mayonnaise
2 tbsp creamy dijon mustard
1/8 cup red wine vinegar
about 1/2 cup extra virgin olive oil
coarse black pepper
salt
1 tbsp red crushed pepper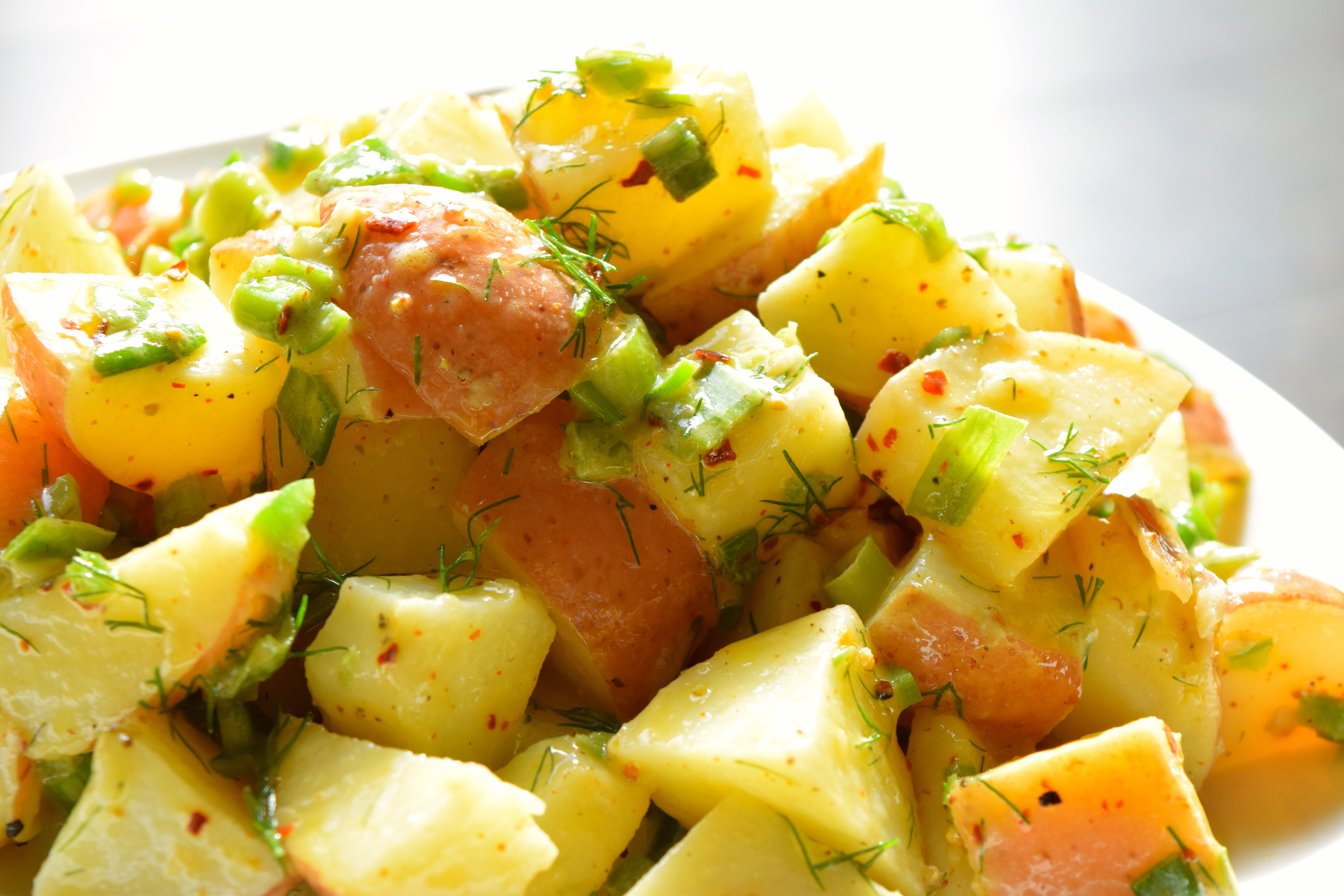 1. In a large bowl toss together the potatoes, dill, jalapeños, and scallions. I would make this potato salad while the potatoes are still luke-warm from being boiled. In a separate small bowl whisk together all of the remaining ingredients except for the olive oil. While whisking, drizzle in the olive oil until combined. Pour onto the potato mixture and lightly toss until well combined. Taste for salt and pepper.
2. Place in the fridge until ready to serve.