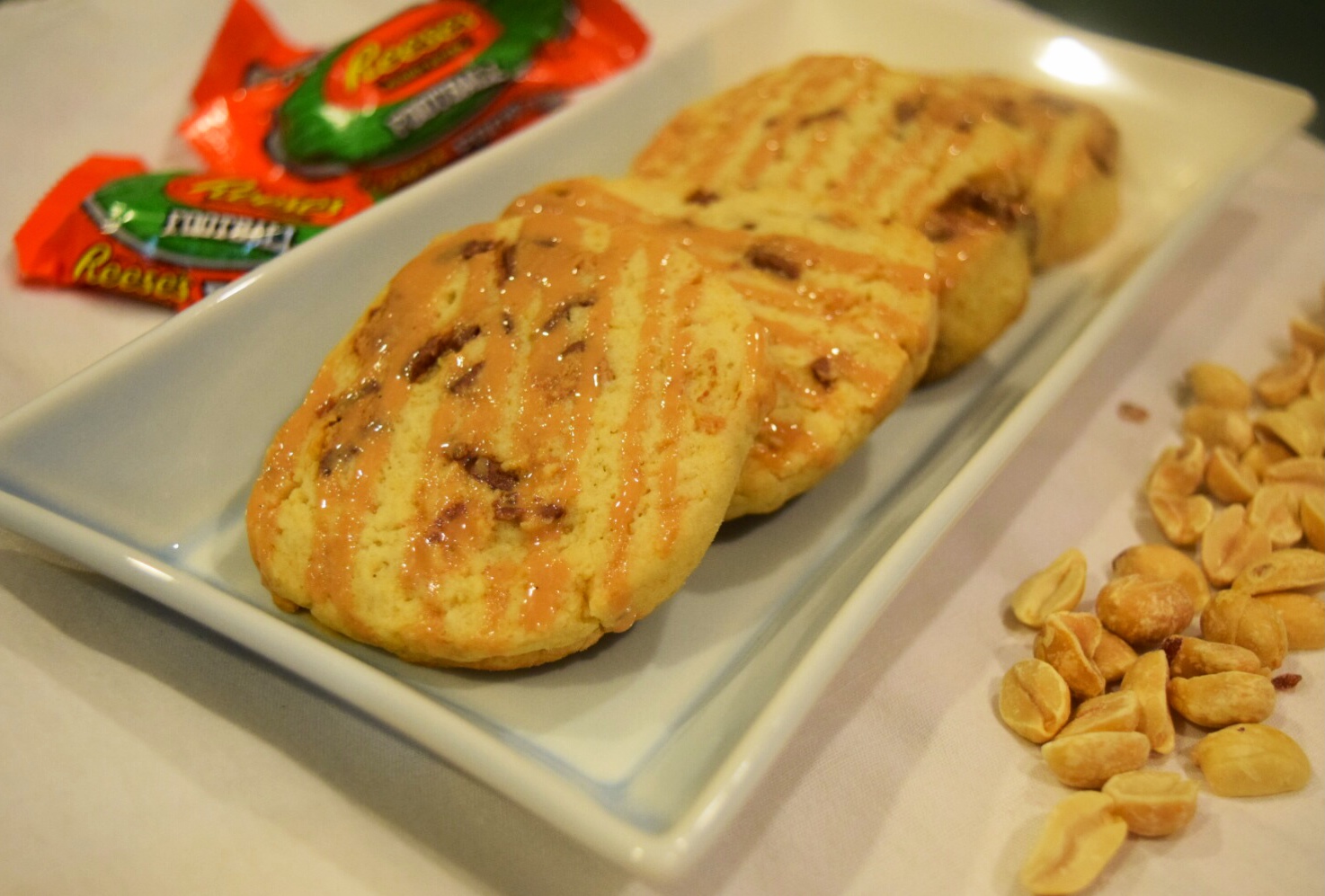 What do you do with tons of leftover Halloween candy? Make them even better. I love scones – they're easy, egg-less, and everyone loves them. You'll probably notice that I have a few scone recipes on my blog, so this is just adding to the collection! Also, my new colleagues loved them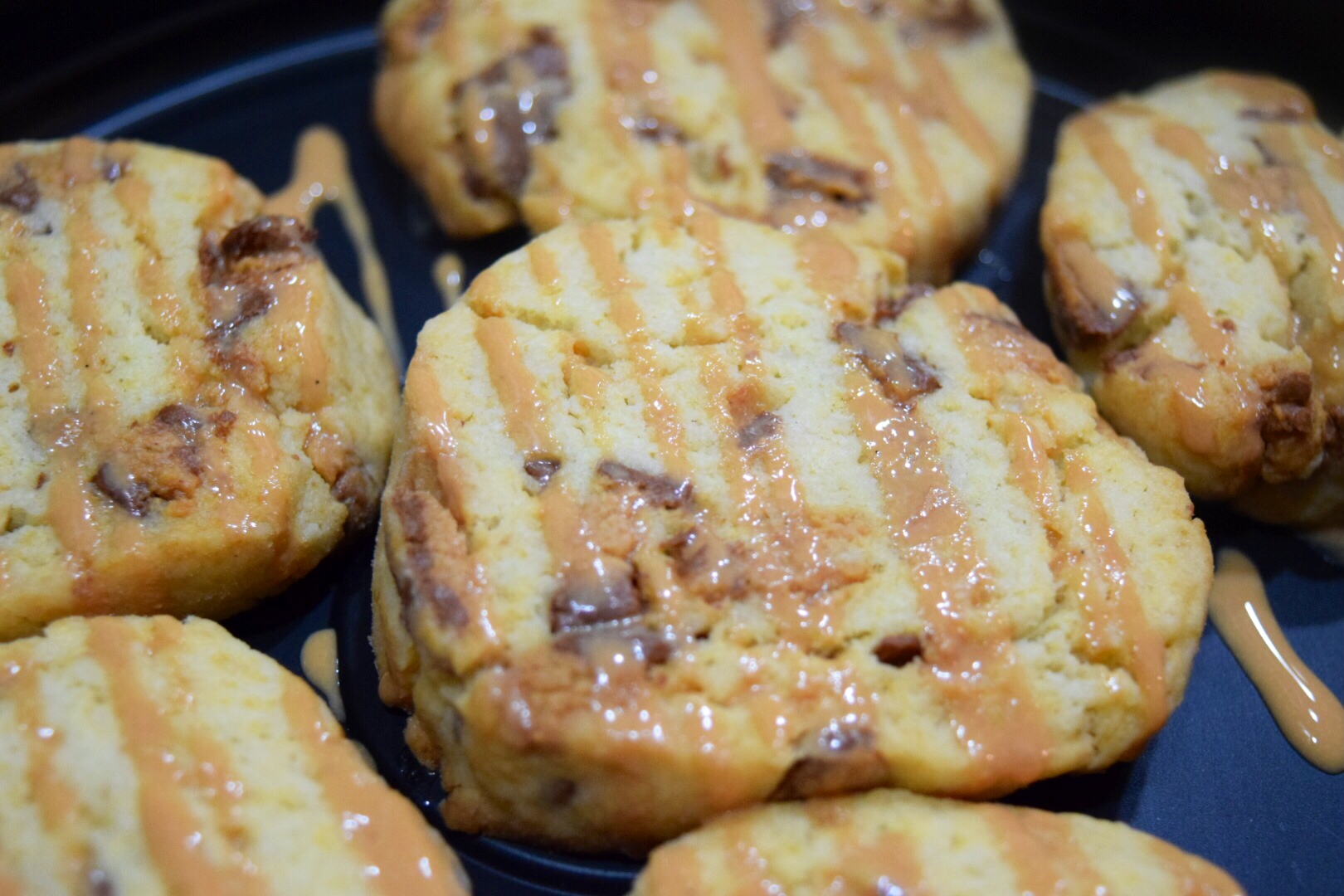 Reese's Peanut Butter Cup Scones with Caramel Drizzle:
2 cups all purpose flour + 2 tbsp flour
1/3 cup granulated sugar
1 tbsp baking powder
1/4 tsp salt
1/2 cup cubed Reese's peanut butter cups – freeze for about 10 minutes prior to chopping, then place chopped pieces back in the freezer
1 cup heavy cream – chilled
6 tbsp unsalted butter – chilled and cubed
Homemade Dulce de Leche – for drizzling (optional)
1. Preheat the oven 400 degrees.
2. Follow the recipe for my Sweetheart Cranberry Scones, but instead of adding cranberries, add the chilled cubed Reese's Peanut Butter Cups.
3. Bake for 10-15 minutes, or until slightly golden on the edges. Remove and cool completely before drizzling. Serve.