Last week was my birthday- yes, I am officially old and officially a quarter of a century old. We can keep this information on the DL though. I've been wanting to go to a restaurant in the Upper East Side called Candle 79. It's been given some pretty good reviews and highly rated by creditable sources such as Zagat (25 out of 30 for food!). But to be honest, I never had the chance to go because the restaurant is quite pricey. My awesome boo surprised me on my birthday by taking me to Candle 79 for dinner! I was super excited because I could finally try it!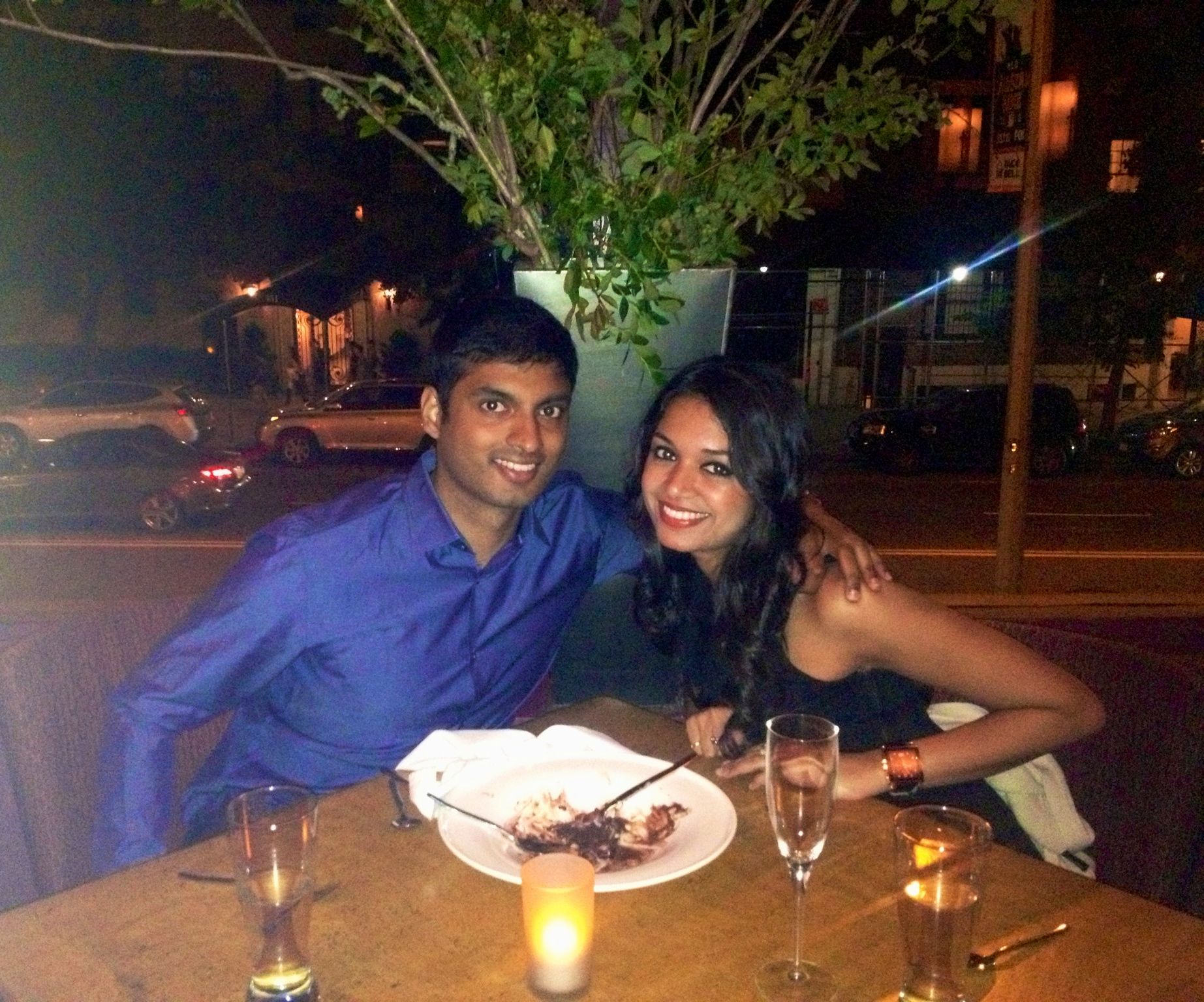 The decor is quint- I saw a lot of people dressed casually and a lot of people dressed fancy (pre-outing dinner types, I fell into that group that night). There were two levels, and they seated us on the second level by the windows- it was nice. Before we get into the details, let me provide you with some Quick Rates:
Quick Rates (1-10, 10 being the best):
Food: 6
Beverages: 8
Service: 7
Ambiance: 7
Price: 4.5
Now, you might think my rates seem harsh and maybe uncalled for, but let me explain to you exactly how my experience was.
Appetizer: Before they served us out ordered dishes, they gave us two hefty spoonfuls of a spring-pea "risotto," which had a lovely fresh flavor to it.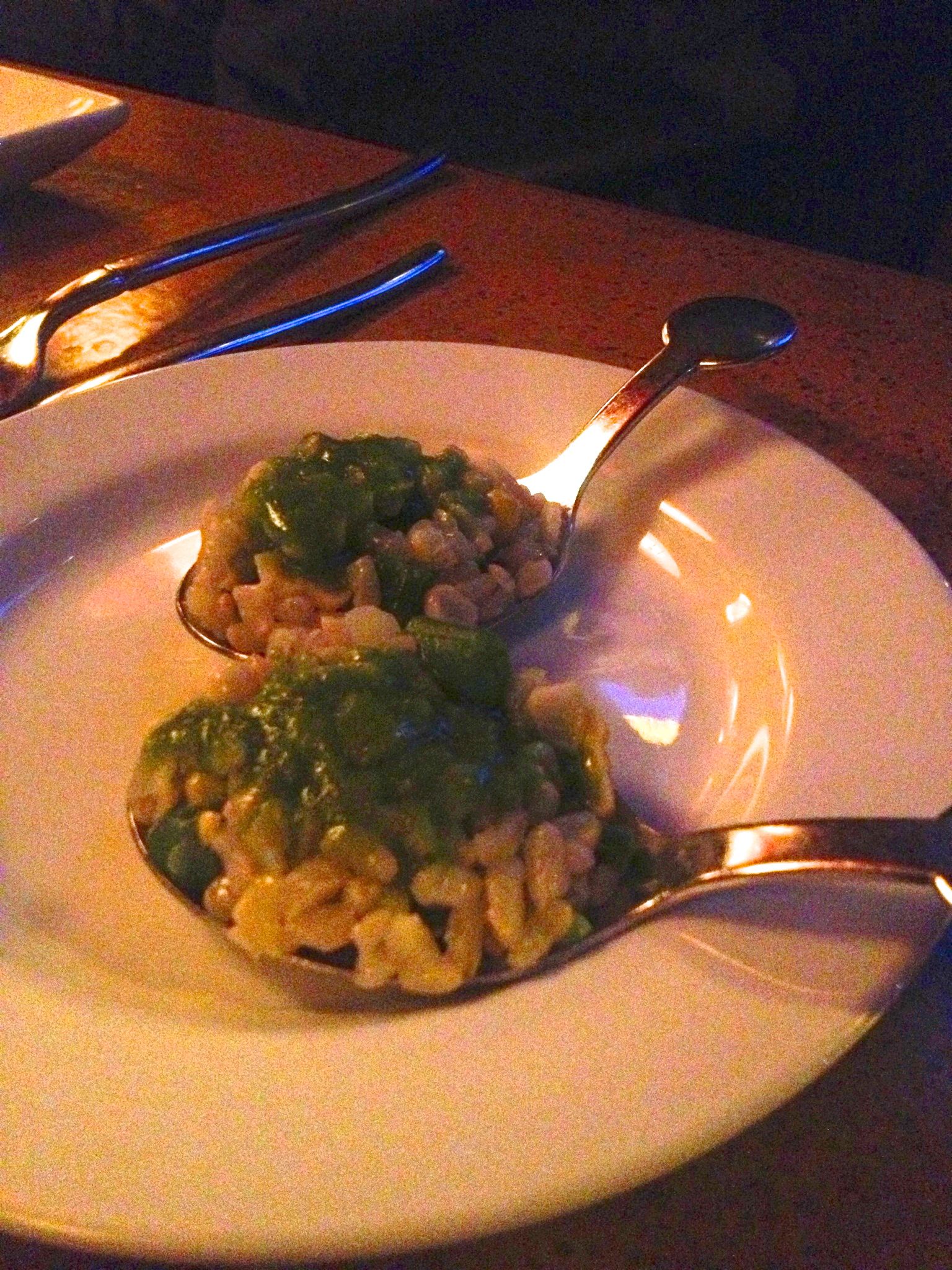 For starters, we opted for the Grilled Seitan Chimichurri. I pictured a sizzling, southwestern/Mexican seitan marinated in a cilantro-lime based chimichurri sauce. What came was 4 small skewers of charred seitan (some way to charred and bitter), covered in a "crema" and red-pepper sauce. The skewers lacked flavor- I really didn't taste much of the chimichurri, except an overly lemon-y flavor, and combined with the over-charred seitan, it really was a bit too bitter. The "crema" and red pepper sauce was good, but there was not enough of it on the plate. I also think the portion was too small. I think if the skewers were served on a small sizzler and served with a side of the chimichurri sauce to dip in, it would have been much better. It also needed more spice and garlic. But I have to be honest, the dish was not worth $12.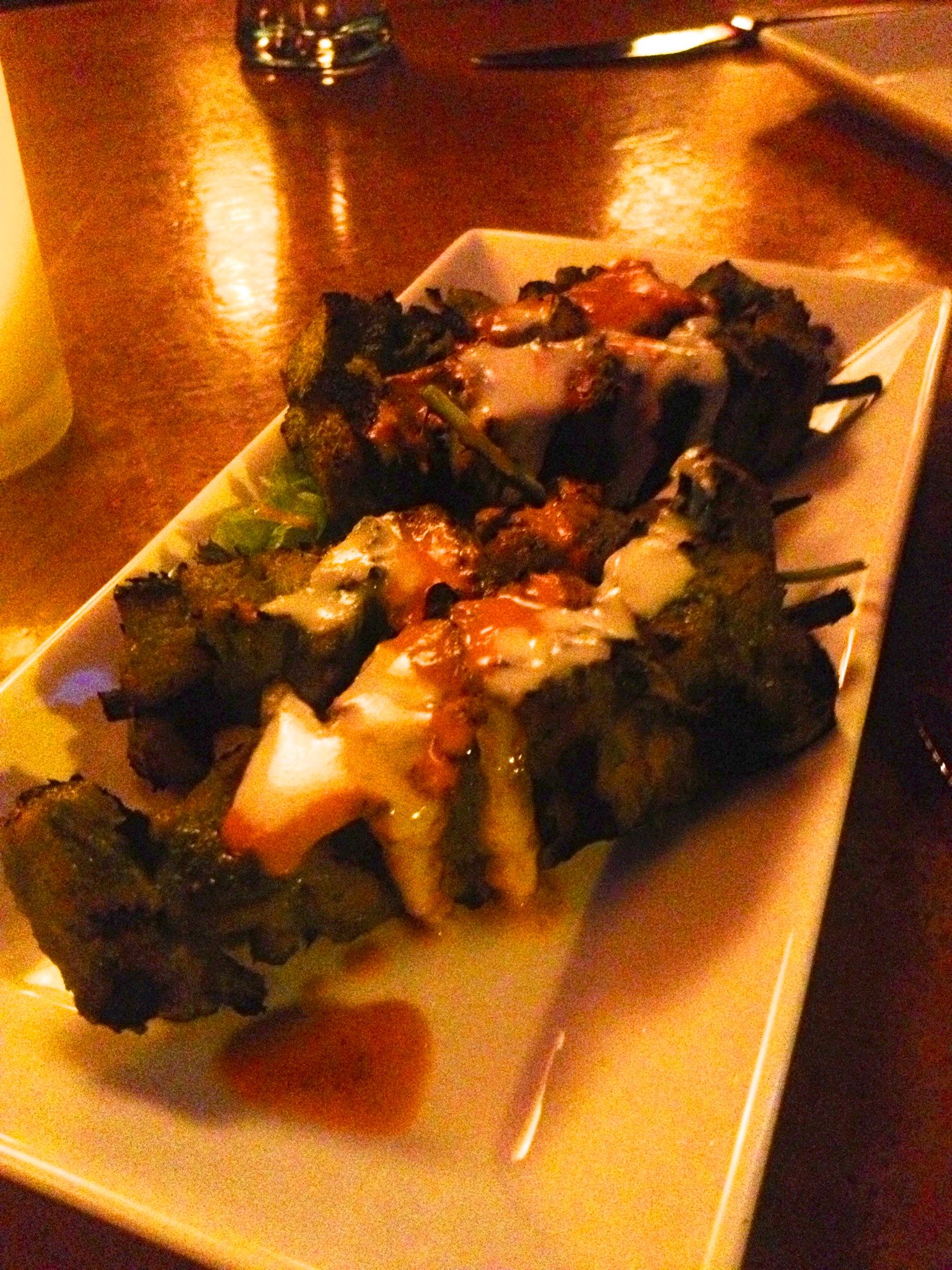 Entree: None of their specials sounded very appealing to me, and with the already steep price tags on the menu items, I was afraid to know what the "special item" prices were. I ordered something straight off the menu, which looked pretty good to me – Cornmeal Crusted Tofu Medallions with grilled asparagus & portobello, sauteed shallots and pumpkin seeds, and truffled celery puree.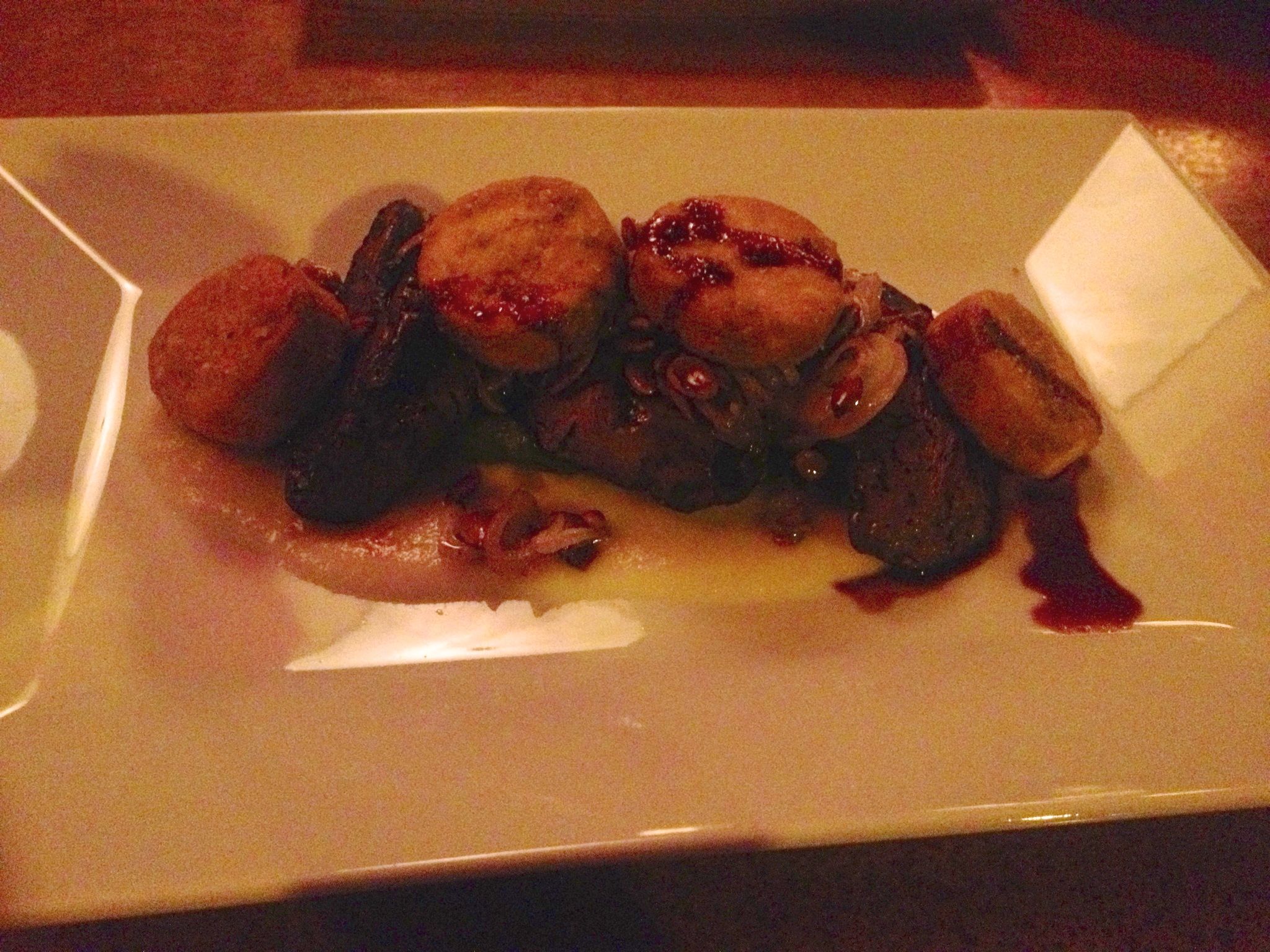 So, I thought the portion was quite small- 4 tofu medallions (no larger than a quarter size) filled the rectangular dish, along with the sautéed veggies and celery puree.
My boyfriend ordered the Moroccan Spiced Chickpea Cake, which apparently has great reviews on Yelp, and since he is a devoted Yelper, he opted for the chickpea cake. This portion was quite large – a hamburger size chickpea cake surrounded by a green chutney and sautéed veggies.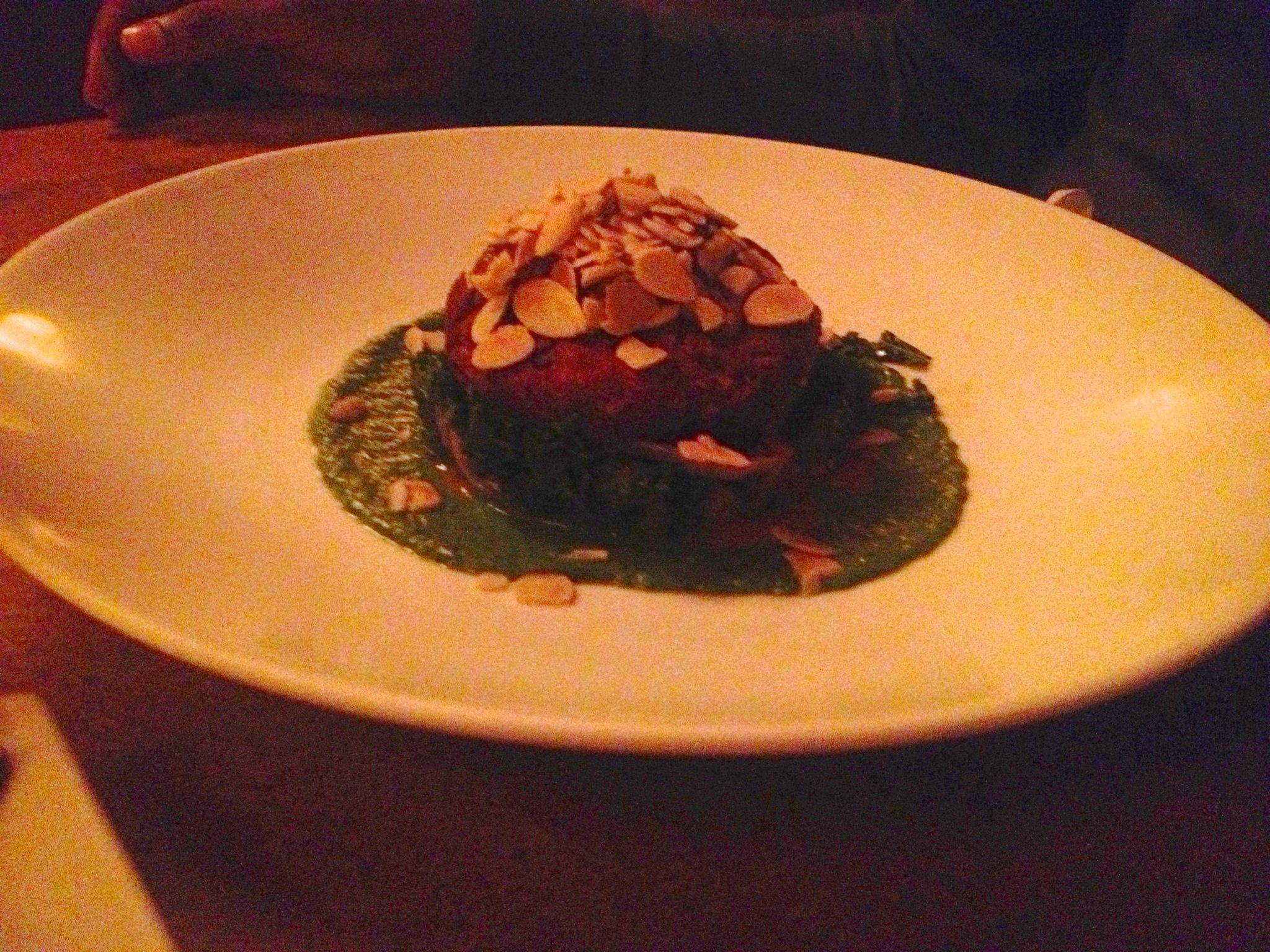 So to make a long story, my boyfriend liked my dish more, and initially I thought I liked his dish more, so we switched. However, I should've just stuck with my original dish- the Moroccan spiced cake was rather bland and way too dense. It felt like they just mashed up some chickpeas and pushed it together to make a patty and topped it with some toasted almonds. It was also very dry, and there wasn't enough chutney on the bottom, which by the way tasted like a very mild Indian coriander chutney, and happened to be the best part of the dish.
The tofu medallions weren't bad, except again, way too bland and really not crispy, as I expected them to be. The celery puree was the best part, but again not enough on the dish to accompany the dry and bland tofu medallions. Whether food is non-veg, vegetarian, or vegan, that shouldn't control the flavors and spies you put in, because that is what brings the dish together and to life. These dishes simply lacked spices, salt, garlic- really anything that would make it taste good. And the fact that every entree was $20+, is kind of ridiculous in my opinion.
We also ordered one of their "special item" side dishes – sauteed ramps with garlic and shallots. This was actually quite good, and had a lot more flavor than that other dishes.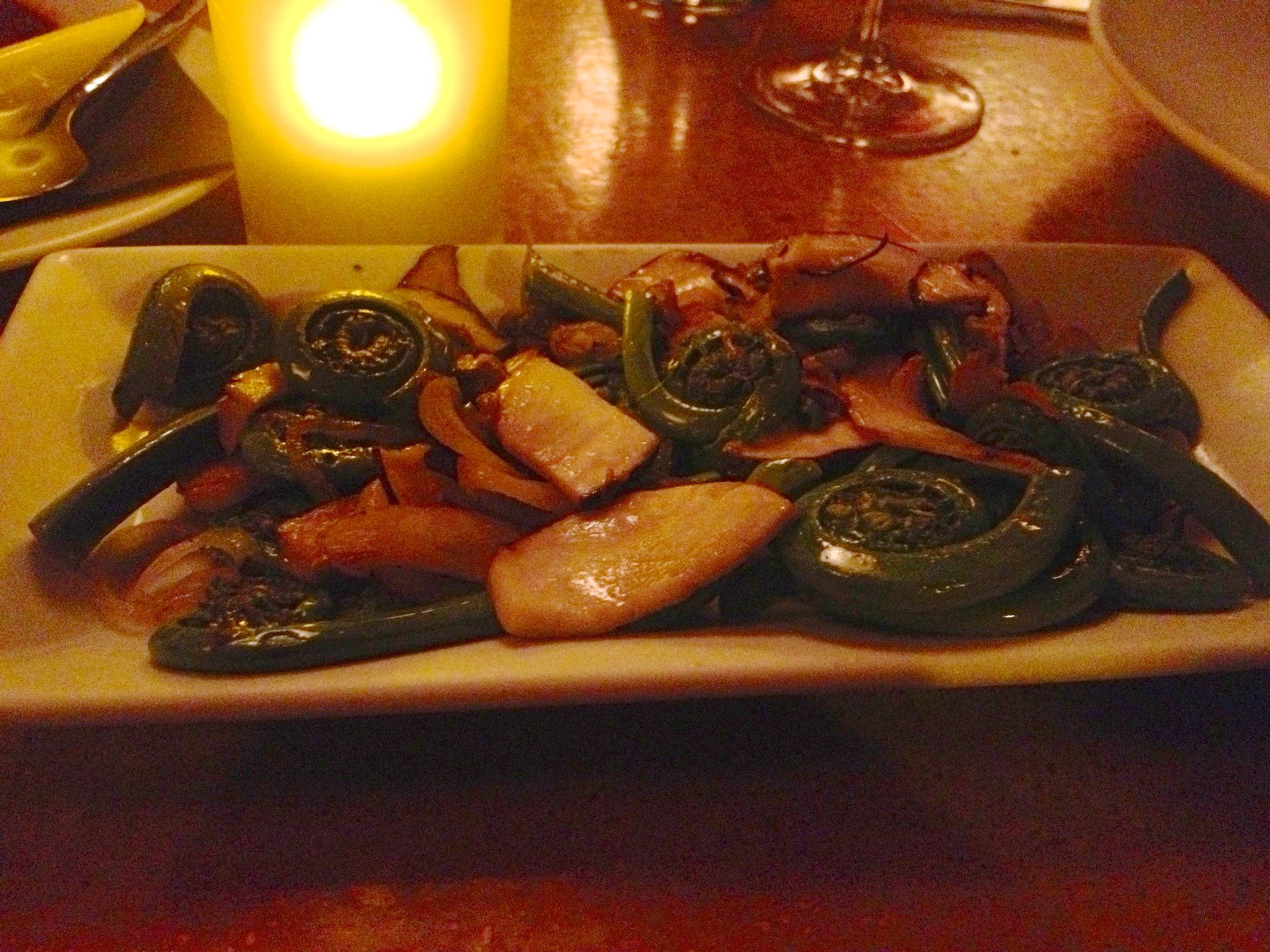 Beverages: This was probably the best part of the meal, except, again, each cocktail was at least $15- way too pricey for a casual restaurant. I ordered the La Vie en Rose Hip, which was prosecco, rosewater, rose liqueur, lemon and strawberry. It was served in a champagne glass, and was very pretty (quite girly too). It had a nice sweet flavor of rose and strawberry and it was a great start to the meal.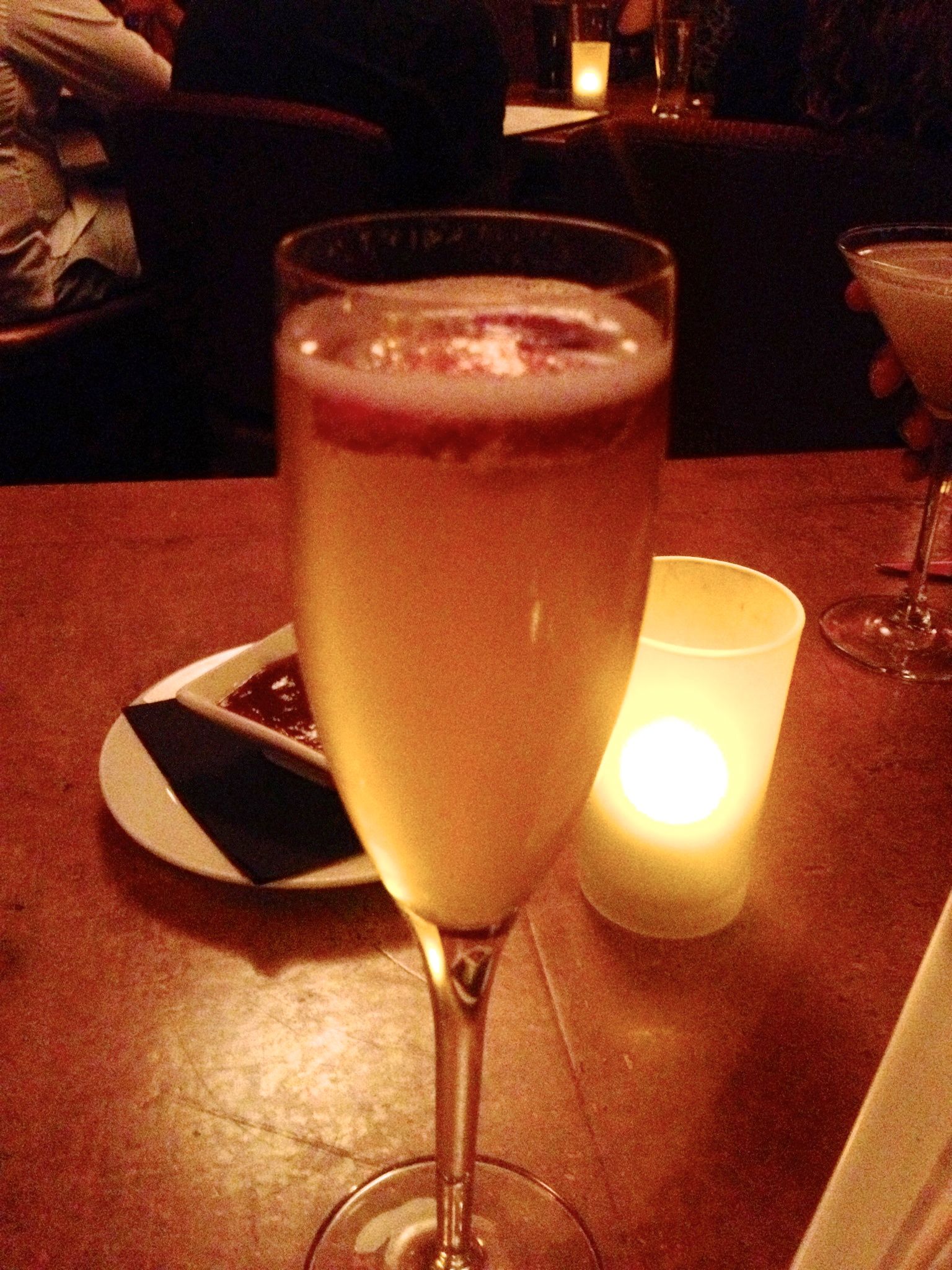 My boyfriend ordered the Sake Garden which was green–tea infused saki, jalapeño, ginger agave, bitters and sprouts. I thought it was good and it had a really nice spicy bite to it.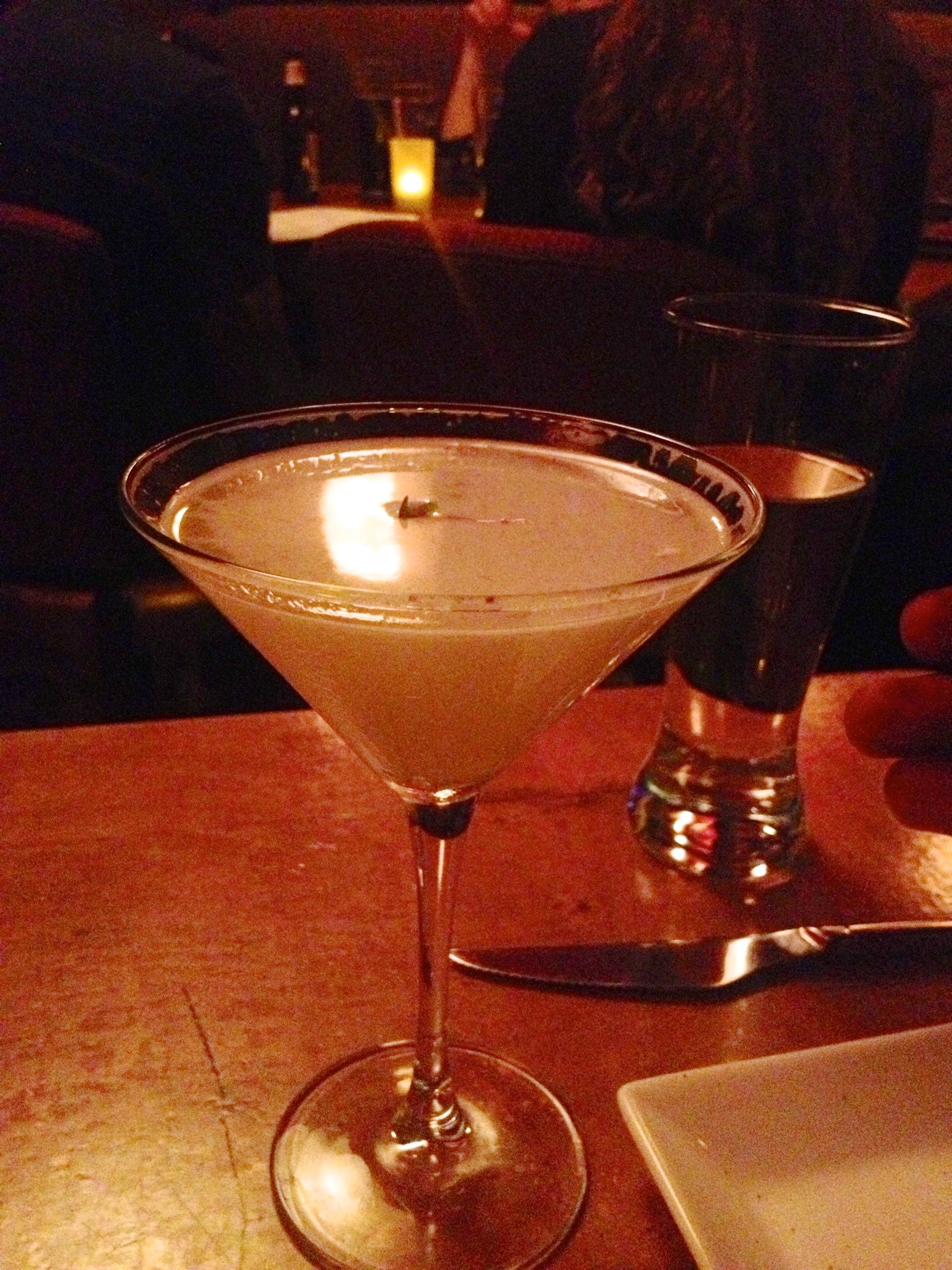 Dessert: We actually ventured into their 'Special Items' and ordered their molten chocolate cake with coconut ice cream. After having a sub-par meal, I wasn't expecting much out of the dessert, but it was actually good. The cake was moist and warm, but the only issue I had with it was the ice cream. They said it is served with coconut ice cream, however, it didn't have any flavor of coconut. I asked the waitress, and she said, with an attitude , that its definitely not vanilla and is coconut. Again, even if the food is vegan, there should be no reason to keep the flavors minimal. Other than that the dessert was yummy.
Ambiance: For the prices they charge, the restaurant was too casual. The one thing I did like though was a giant Ganesha statue at the doorway, and the color theme of natural brown, beige and a burnt red- very earthy tones that go with the feel of the food and concept.
Service: Service was good, but our waitress did show a little attitude towards the end, which wasn't very nice. Otherwise, they were attentive and happy to explain everything on the menu.
All in all, I think the restaurant is overpriced and serves rather bland food. But the drinks and ambiance are nice, and I would recommend maybe going for a drink and appetizer after work. I just don't see a meal being worth upwards of $150 there for two people.
Check out my other Restaurant Reviews!!