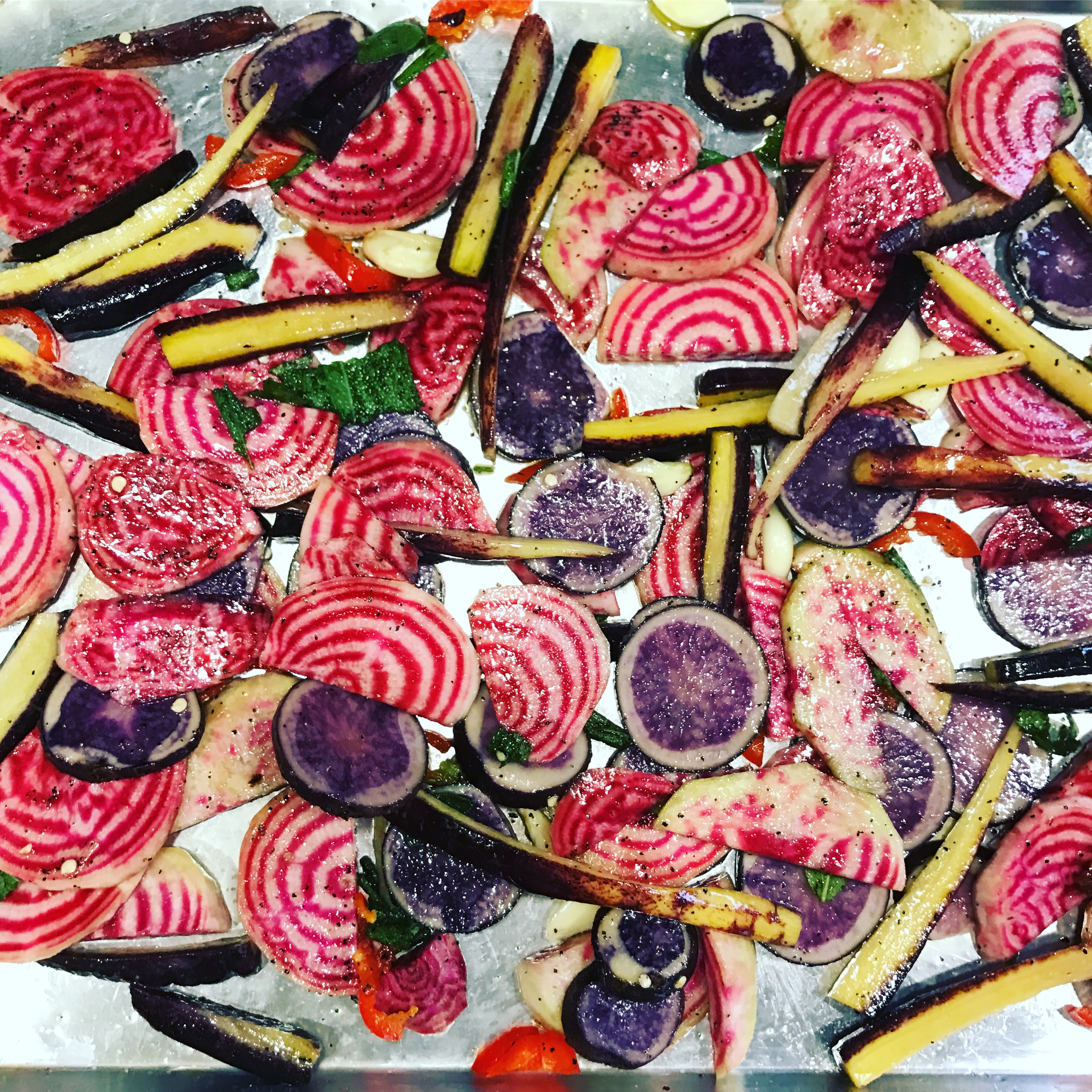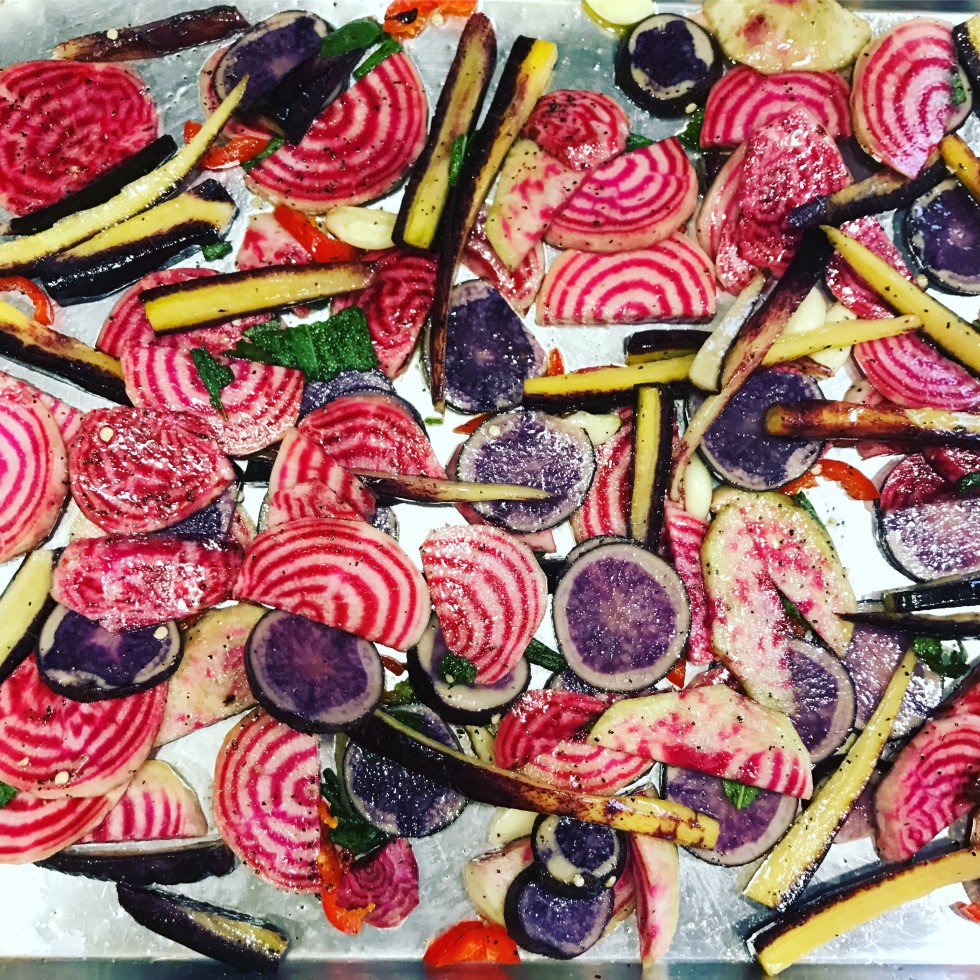 Do you have seasonal farmers markets near you? Take. Advantage. Over the years, I have found some of the best produce from locally grown & organic farms. And they are quite inexpensive. I was fortunate enough to have the local farmers gather in Dag Hammarskjold Plaza right next to my condo. There was so much produce – all different colors and styles – I had to control myself! I ended up getting a few Candy Cane Beets, Purple Carrots, Red Jalapenos, Blue Potatoes, among other goodies. Given that these were fresh and beautiful, I didn't want to do much to overwhelm their natural flavors. I kept it simple and fresh.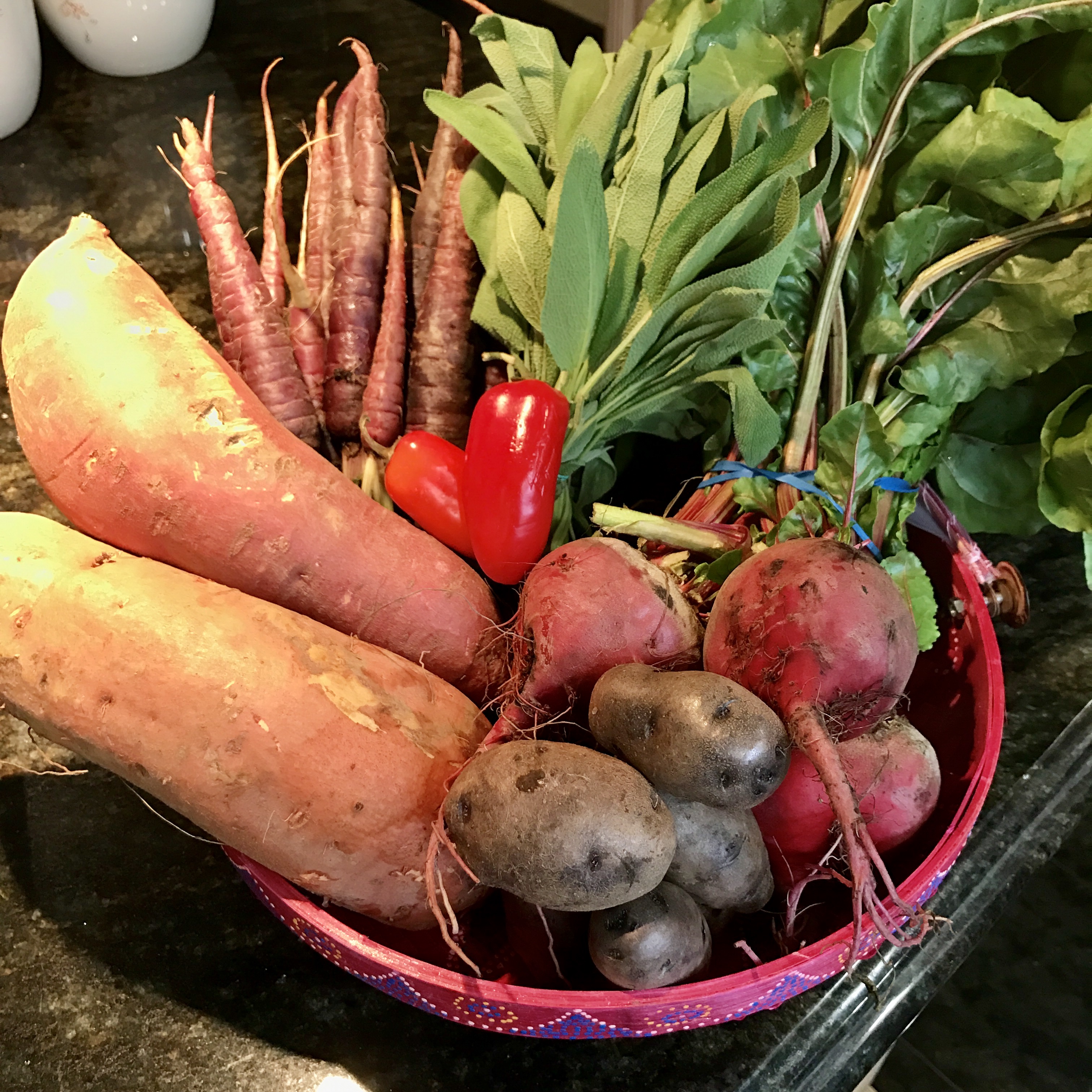 Roasted 'Candy Cane' Vegetables: 
4 Candy Cane Beets – peeled, cut in thin half moons
4 Purple Carrots – peeled and cut into strips
4 Blue Potatoes – scrubbed and cut into thin rounds
2 Red Jalapenos – minced
4 cloves garlic – peeled and slightly mashed
1 tbsp good quality maple syrup
1 tbsp fresh sage – cut into thin ribbons
salt
black pepper
olive oil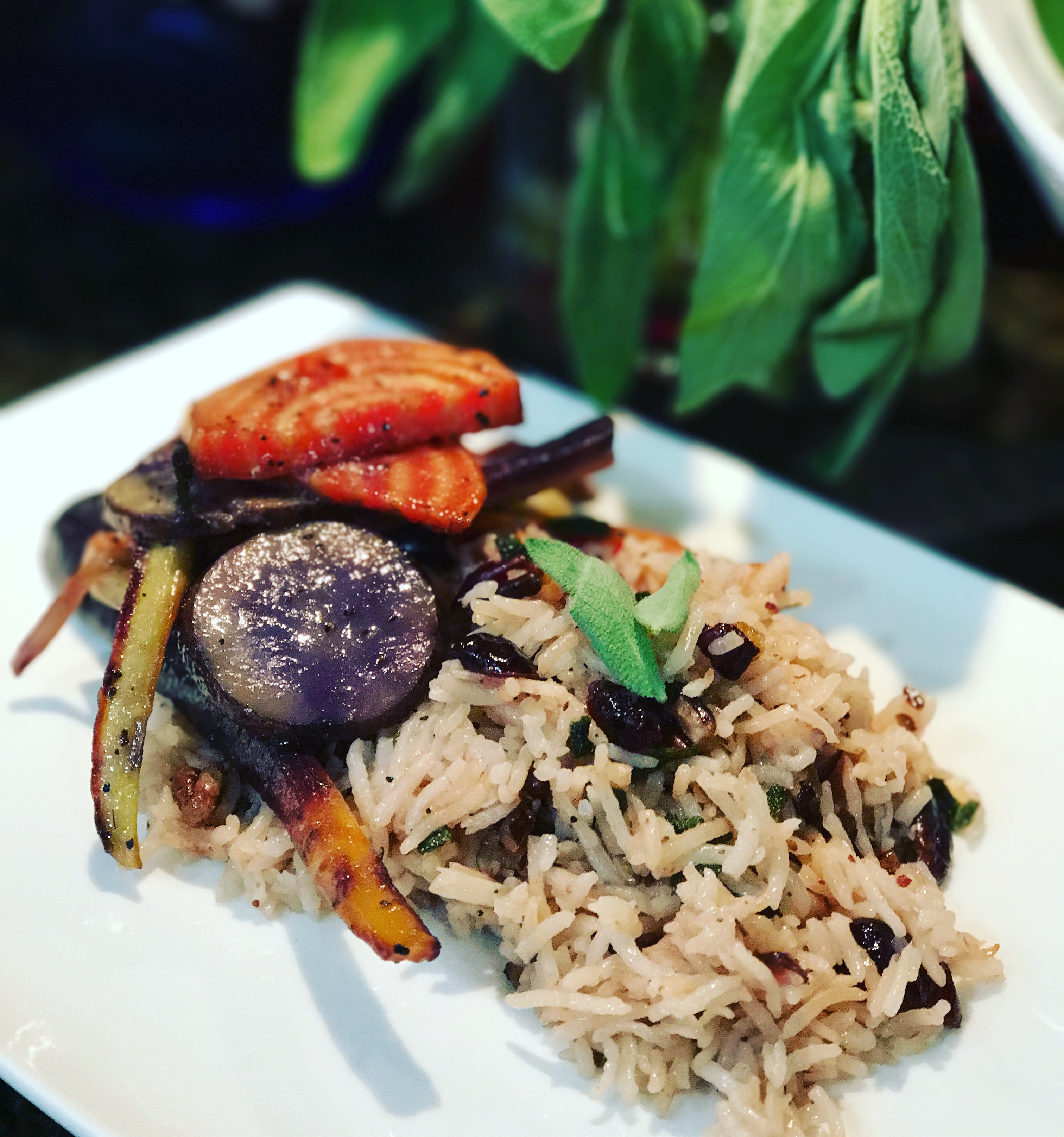 1. Preheat oven 350 degrees.
2. In a large sheet pan, add chopped veggies and all of the ingredients. Coat with about 2 tbsp olive oil and toss well to make sure all veggies are coated with oil and seasonings. Bake for about 15 minutes, or until veggies are fork tender – not mushy.
3. Serve with some more sea salt and fresh sage sprinkled on top either alone or with rice. Enjoy!