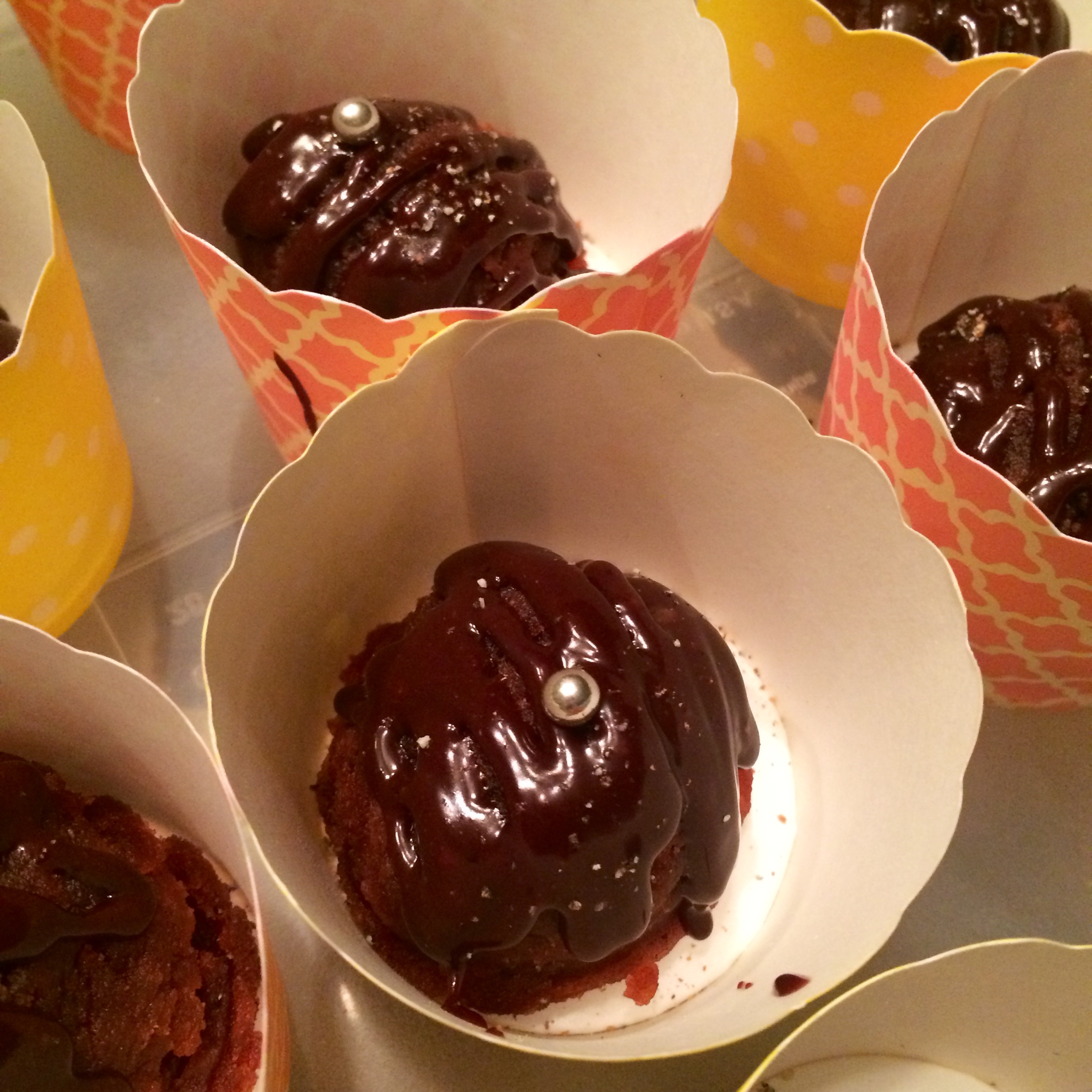 I don't think these need much of an introduction, but just picture moist red velvet cake flavored with the delicate flavors of rose and en-robed in rich cardamom chocolate ganache. Yeah. Trust me, even those who don't like "exotic flavors" (hate those people), will love these. Perfect for Holiday parties!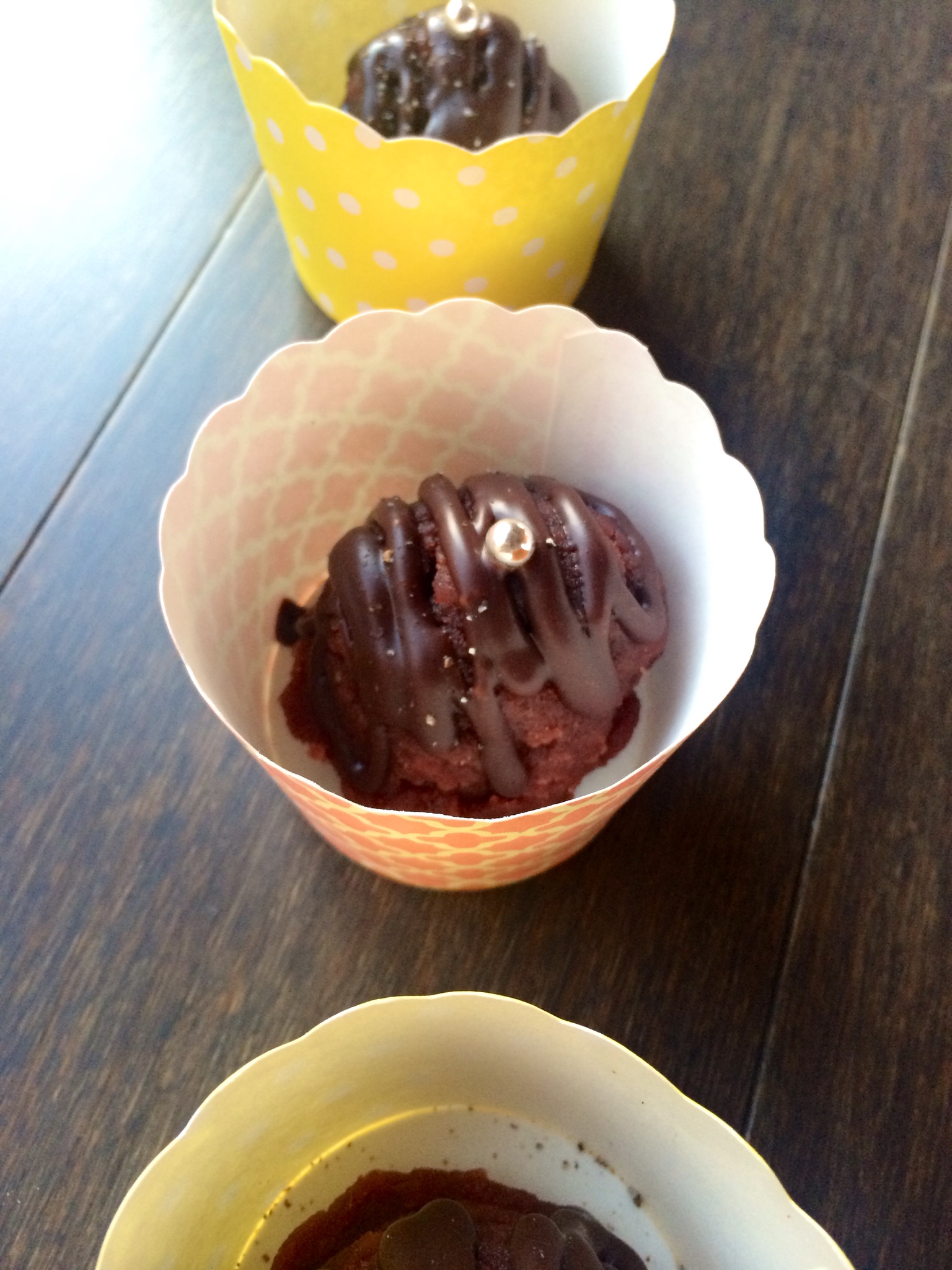 I actually made these for a co-workers baby shower, and they were a hit! People were eating 2-3 at a time!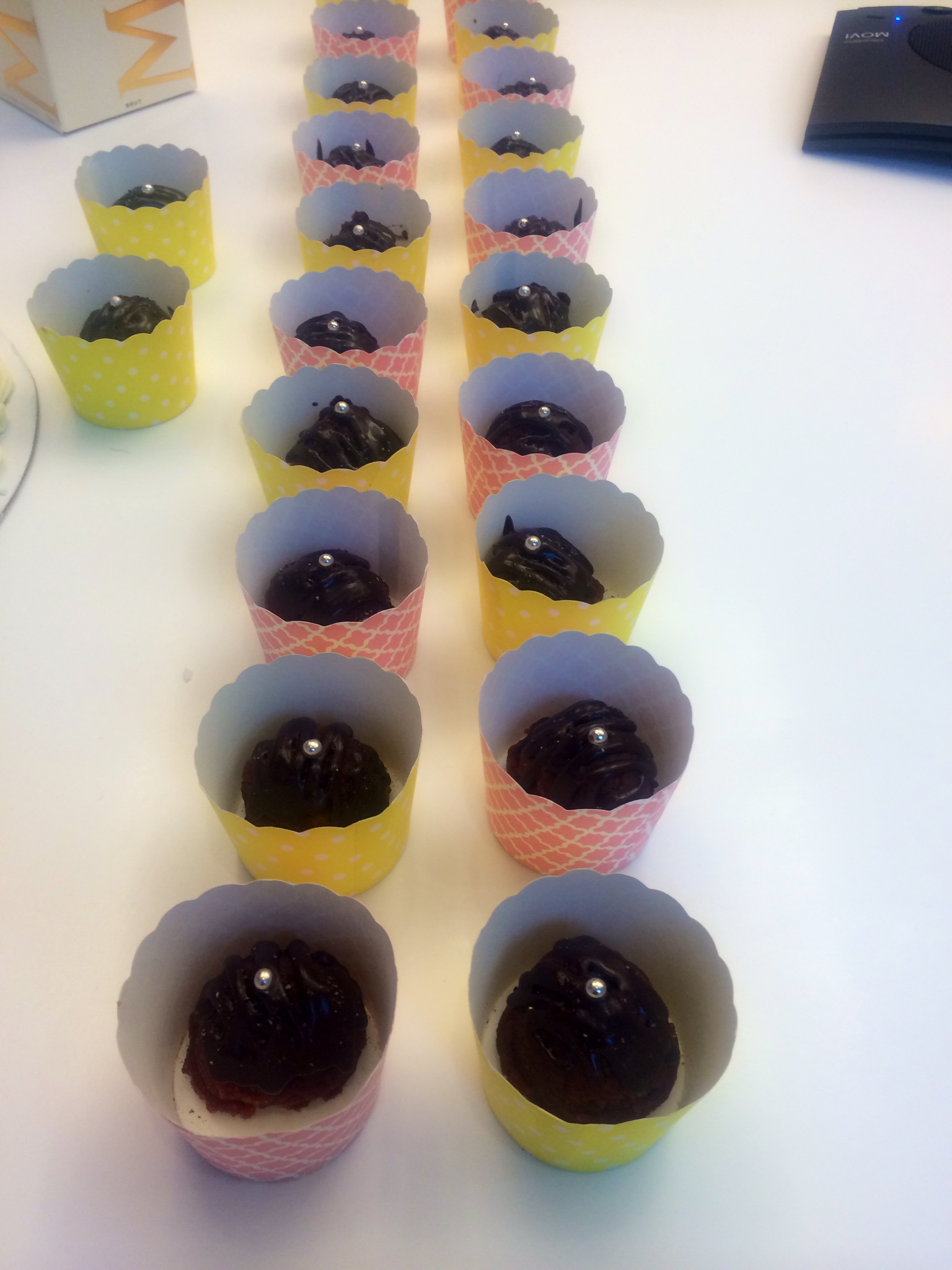 Chocolate Cardamom Ganache:
1 cup heavy cream
8 oz dark chocolate 70% cacao or more- chips or block chopped
1 tsp ground cardamom, plus more for garnishing
1. In a saucepan, set the heavy cream over low heat and bring to a slight simmer. While that's heating, place the chocolate in a heatproof bowl. Once the cream comes to a slight simmer, pour over the chocolate, vigorously whisking at the same time. Continue whisking until complete smooth and shiny. Add in the ground cardamom and let cool to room temperature before drizzling/dipping the cake truffles.