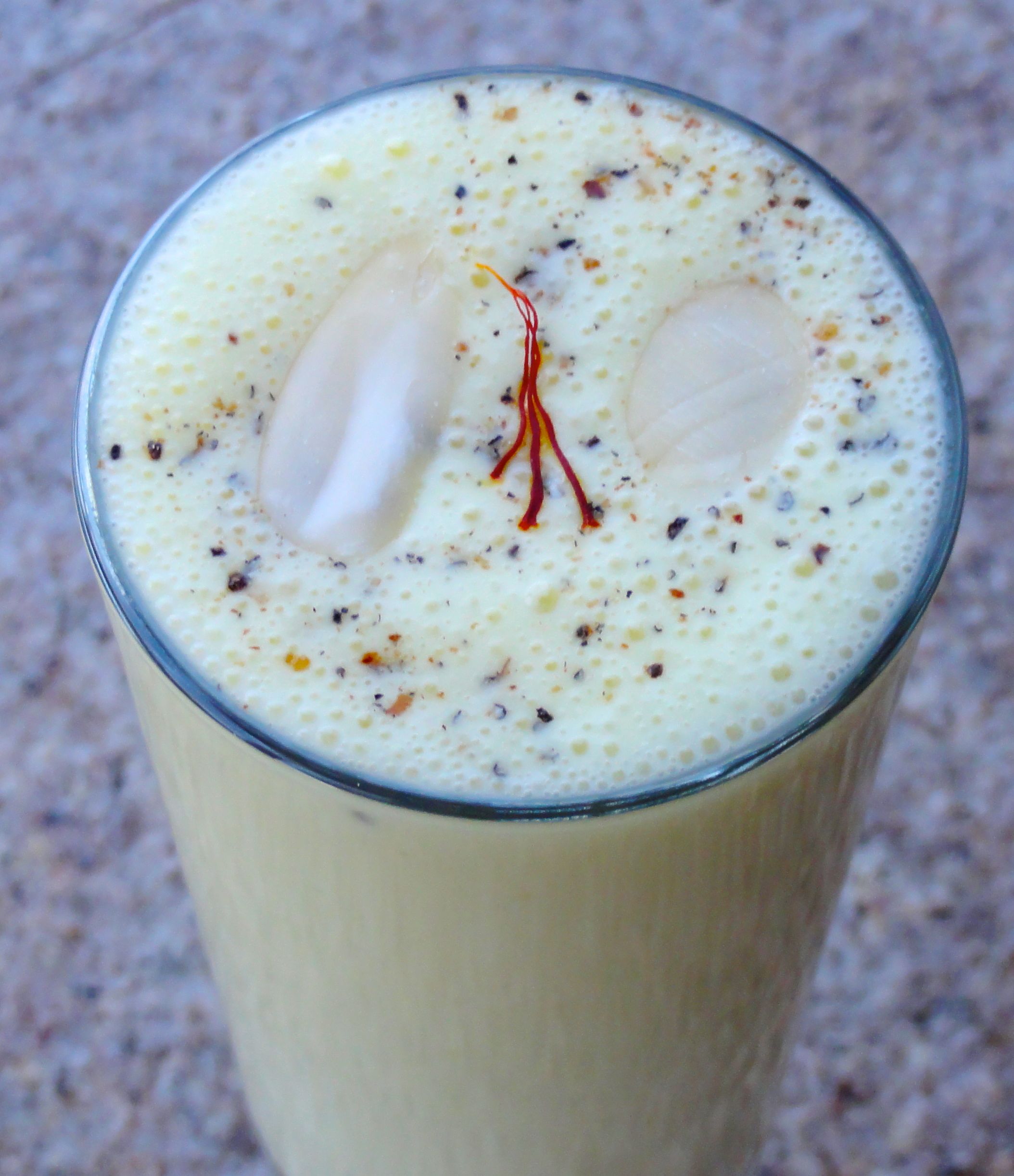 Bloomspot has published my second article for them and it features this Lassi! Have you seen it?!
Lassi is a classic Indian yogurt-based beverage. They are traditionally made in 3-4 flavors- Plain Sweet, Rose, Mango and Plain Salty. I wanted to try something different, but keep it true to its roots. I really like saffron- I think it adds great subtle flavor, great color and generally pairs well with other ingredients such as almonds and cardamom. I like to use saffron in a variety of things, for instance my Vegan Saffron Cupcakes with Rose Cardamom Frosting.
I decided to experiment with saffron and lassi. It easy, filling and good for you and is also refreshing on a warm spring day.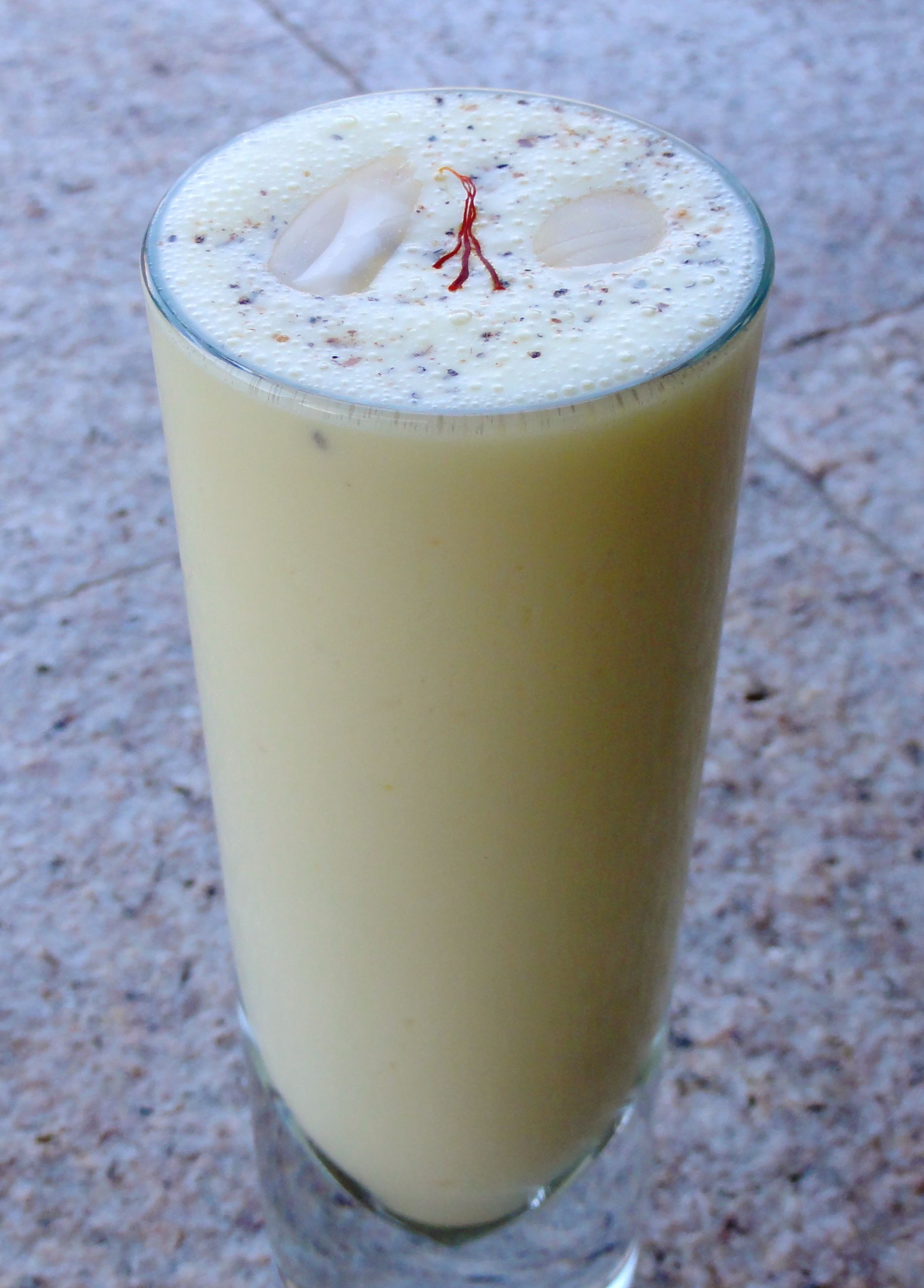 Saffron Lassi with Cardamom & Almond: 
1 cup whole milk yogurt 

3-4 tbsp skim milk 

1/4 cup saffron simple syrup (recipe below) 

1/8 tsp finely crushed cardamom for garnishing 

sliced almonds for garnishing 

thread of saffron for 

garnishing

 (optional)
1. Add all of the ingredients in a blender. Blend until creamy and frothy. Pour into a tall glass, top with crushed cardamom, sliced almonds and saffron. 
Serves 2 
Saffron Simple Syrup: 
1 cup sugar
1 cup water
1 tsp saffron
1. In a heavy bottom pot add water and sugar. Bring to a boil and reduce to a simmer. Add saffron and let cook until its thick like a syrup.
2. Let cool till room temperature before using. Can be stored in the fridge for 1-2 weeks.
Makes about 1-2 cups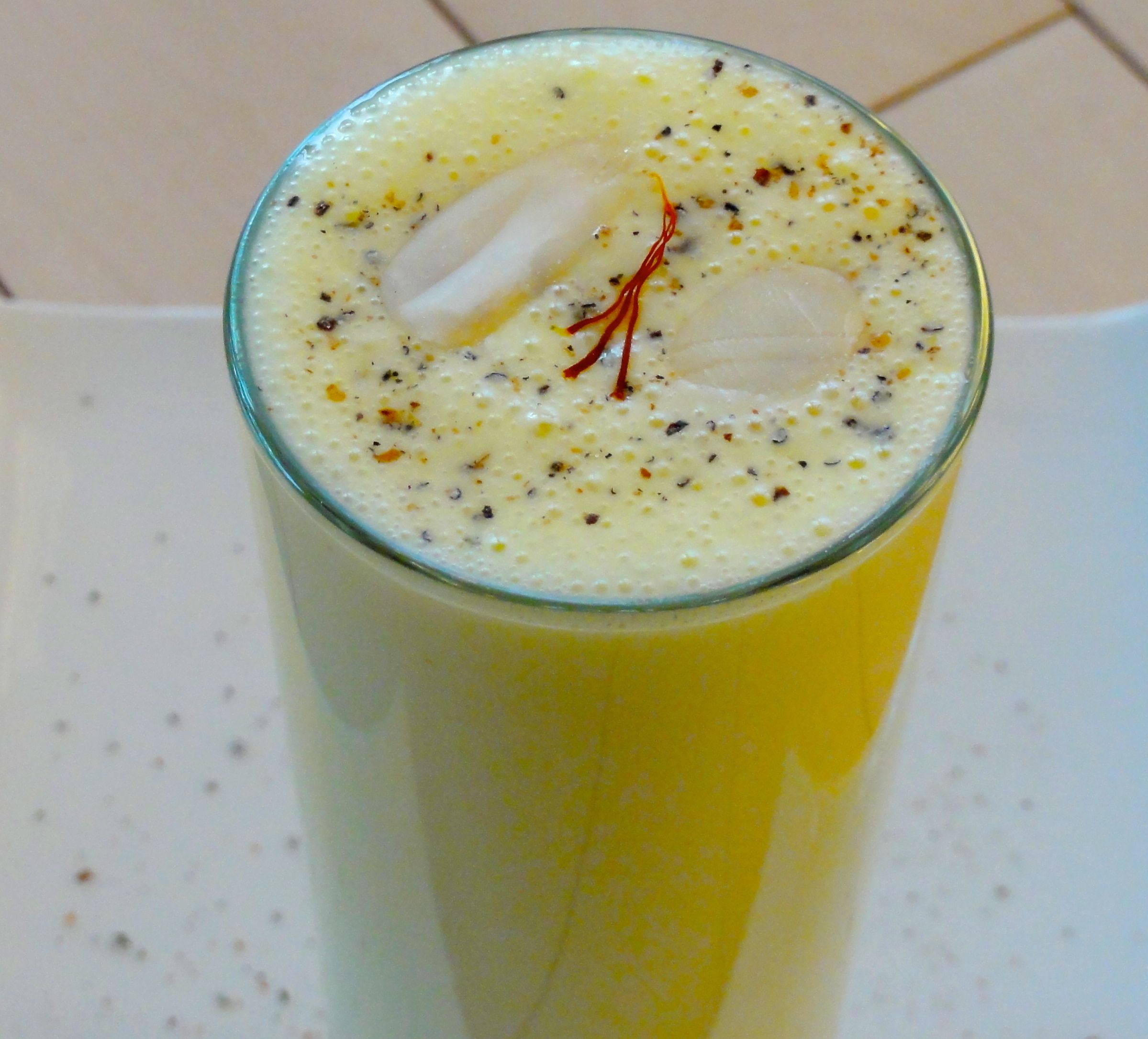 Love Saffron? Check out these other recipes using Saffron!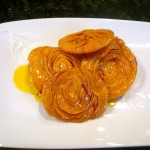 Chiroti- Indian Pastry dipped in Saffron & Cardamom Syrup (vegan)
  Vegan Saffron Cupcakes with Rose-Cardamom Frosting