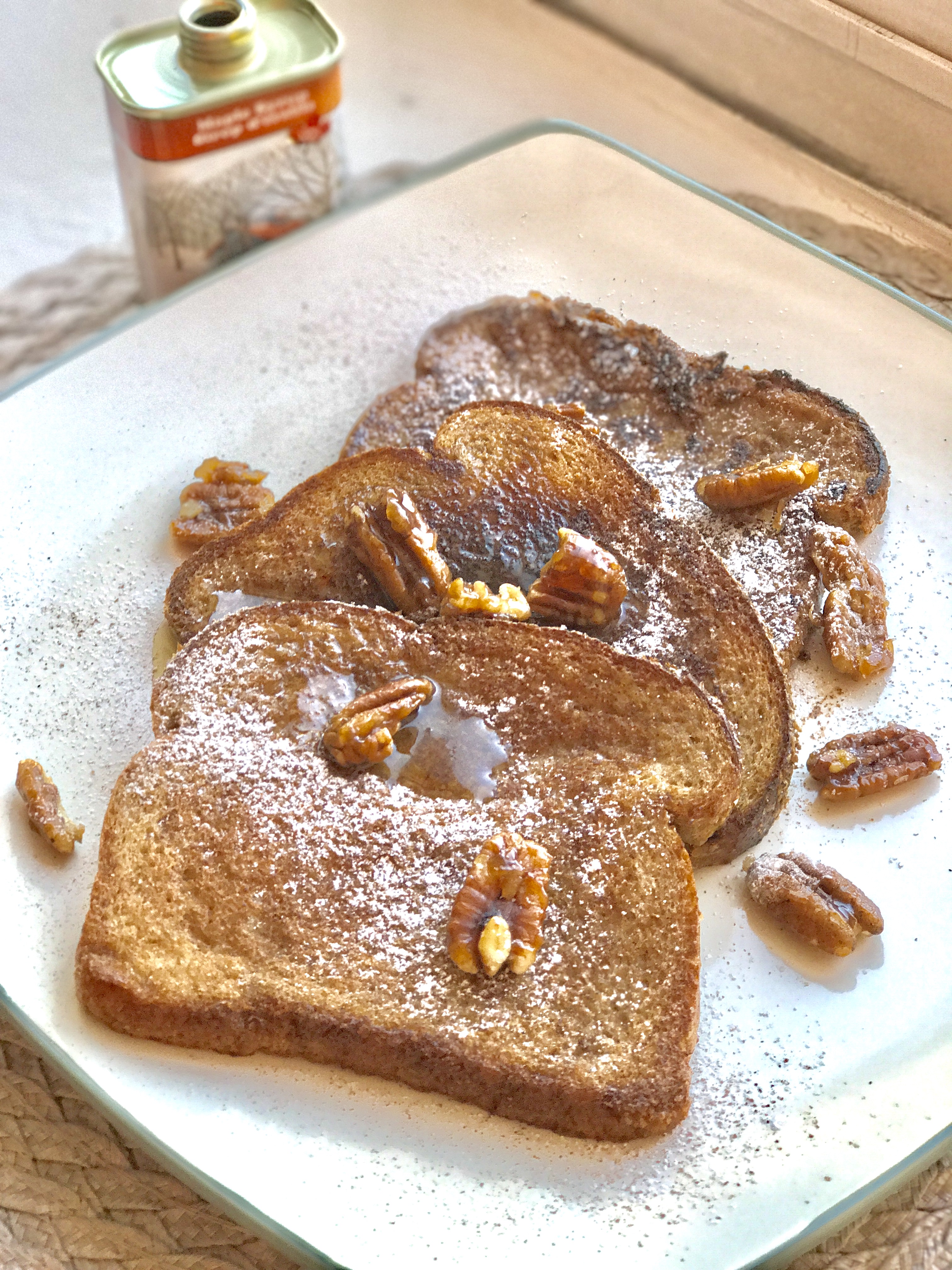 This might potentially be my fifth, sixth, seventh (?) French Toast recipe on chefpriyanka.com. I think its one of those underestimated dishes. It can be made sweet, savory, Indian – you name it! But what I hate about ordering French Toast at a restaurant, is that it most always is bettered in egg and definitely NOT vegan. And I actually don't like that eggy flavor from the batter – gross! One Saturday morning, I had an urge for French Toast, but wanted to keep it on the lighter and healthier side. I had some pecans, bread, and almond milk and that to me are the makings of French Toast!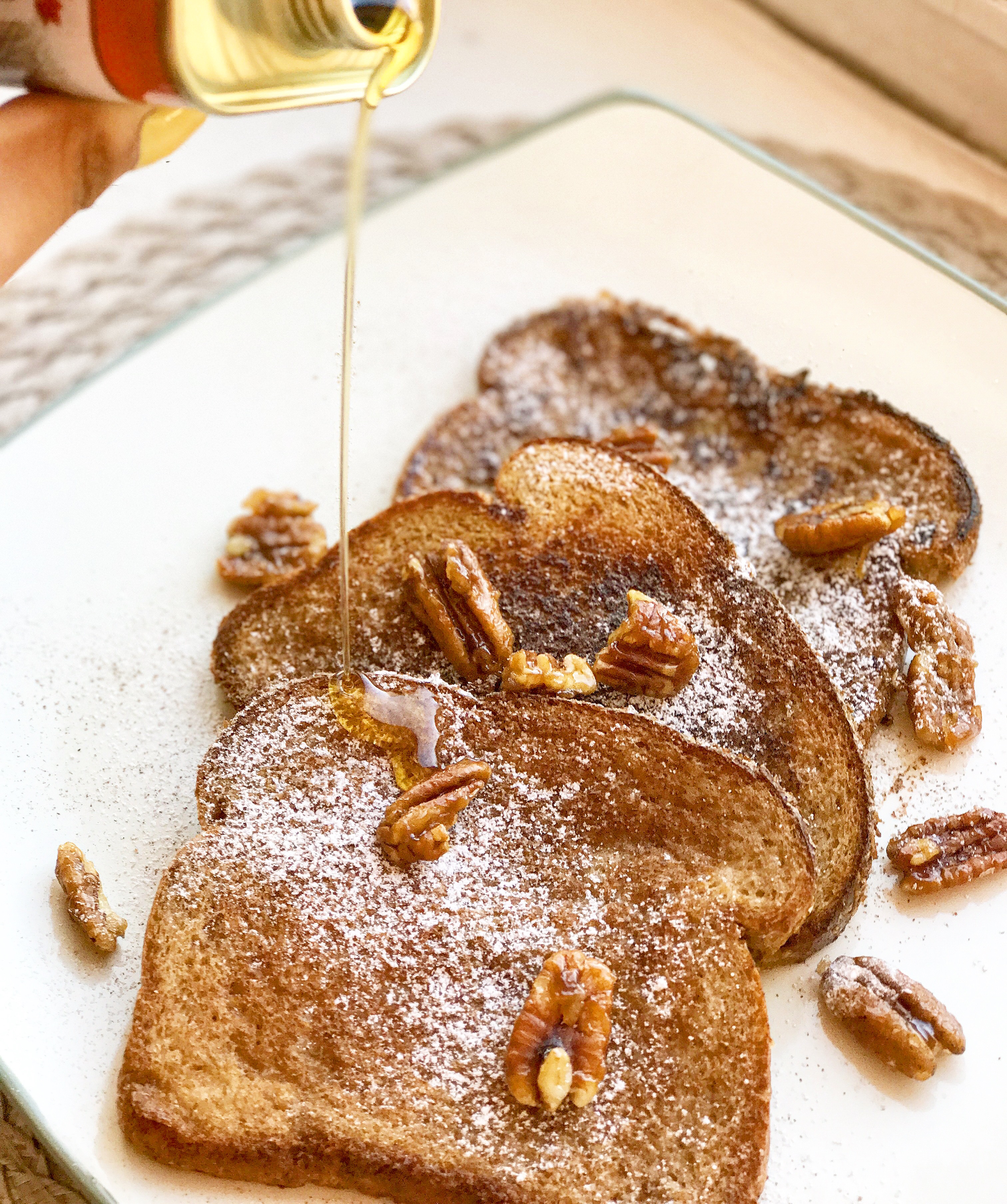 French Toast:
4 slices whole wheat bread
1 cup unsweetened Almond Milk
1 tsp ground cinnamon
pinch fresh nutmeg
1 tsp vanilla extract
PAM Butter Flavor
Salted Caramel Pecans:
1/4 cup unsalted, raw pecans
1 tbsp caramel – there are many vegan choices available
pinch sea salt
Serving:
Maple Syrup
Powdered Sugar
1. Pour almond milk in a large shallow dish. Whisk in the cinnamon, nutmeg, and vanilla until blended. Place a non-stick medium skillet over medium flame. While the pan is heating up, lightly drip both sides of the bread into the milk mixture – make sure not to completely SOAK into the milk, it will be too soggy otherwise. Spray the pan with PAM and place the french toast into the hot pan.
2. While the french toast is cooking, toast the pecans in a small non-stick skillet for 1 minute over low heat. Drizzle in the caramel and allow to coat and bubble up. After about 1 minute, the caramel will reduce, and once that happens, sprinkle in the sea salt coating all the pecans. Remove from heat and let cool in the pan.
3. Cook the french toast on both side for about 3-5 minutes until crisp and golden brown. Once done, divide the 4 pieces among 2 plates. Top with caramelized pecans, drizzle over maple syrup and sprinkle on powdered sugar. Yum!