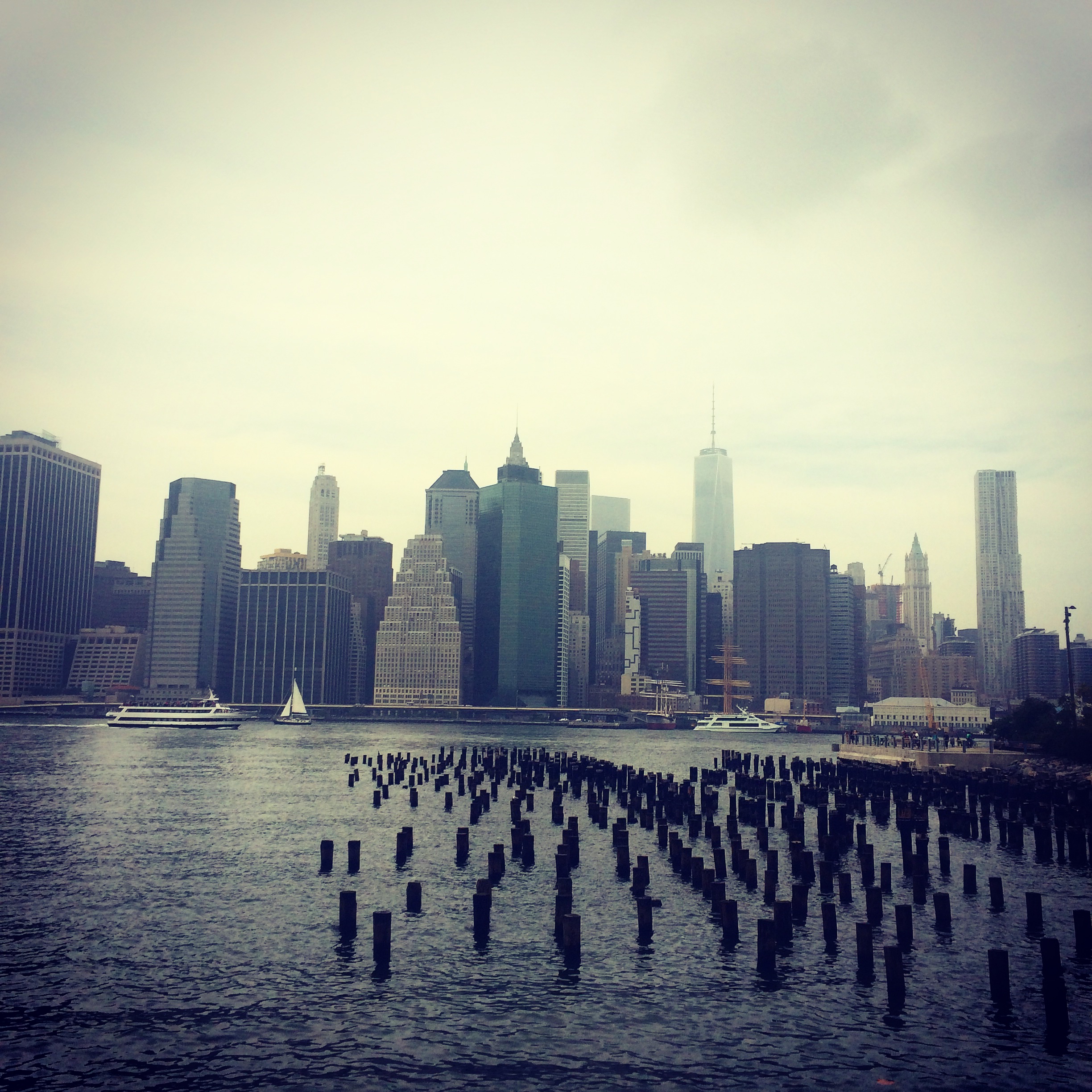 A few weeks ago I went to Smorgasburg in Brooklyn for the first time! I've been trying to go for weeks, but never had the time. Finally, I was able to go with a few of my friends. We went to the Brooklyn Heights location and it was pretty cool! Set right by the Brooklyn Promenade, and if you're a New Yorker, you know that the Brooklyn Promenade has awesome views of the city. Unfortunately, it was a humid and muggy day, so we weren't really dressed appropriately for the occasion.
At first I was overwhelmed by the amount of people and food stands. We devised a plan to first scope out all of the stands to check out what foods were actually being sold. We quickly realized that everything was super expensive – minimum $4 for a drink and at least $6 for a food item – and all was cash only. Furthermore, we were all starving, so I wanted to make sure not to fill up on anything bad.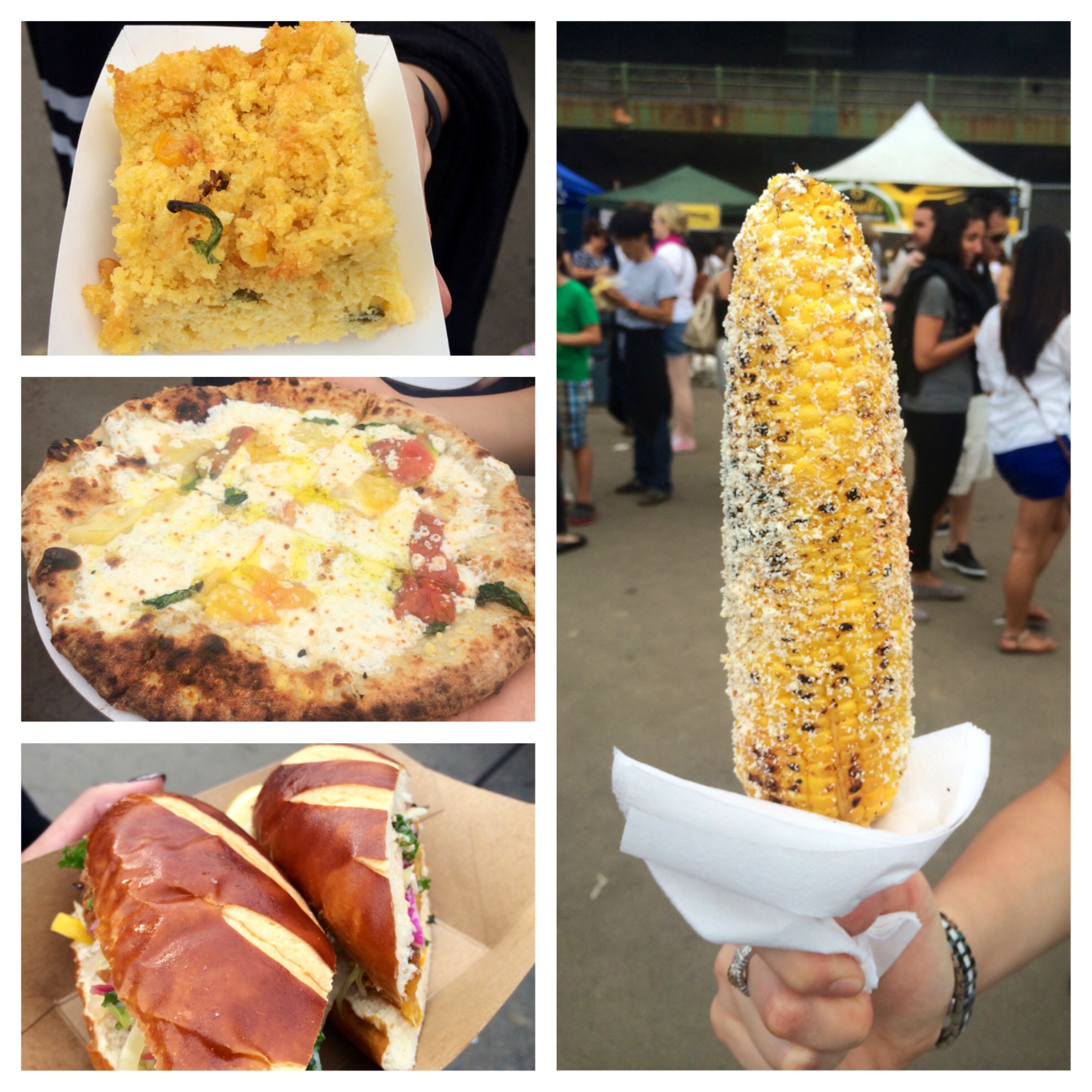 Below is my review of Smorgasburg and some Quick Rates:
Quick Rates (1-10, 10 being the best):
Food: 7
Beverages: 8
Service: –
Ambiance: –
Price: 4
Now to review each piece of food I ate (and I ate a lot…):
Jack's Chedbred: http://www.chedbred.com/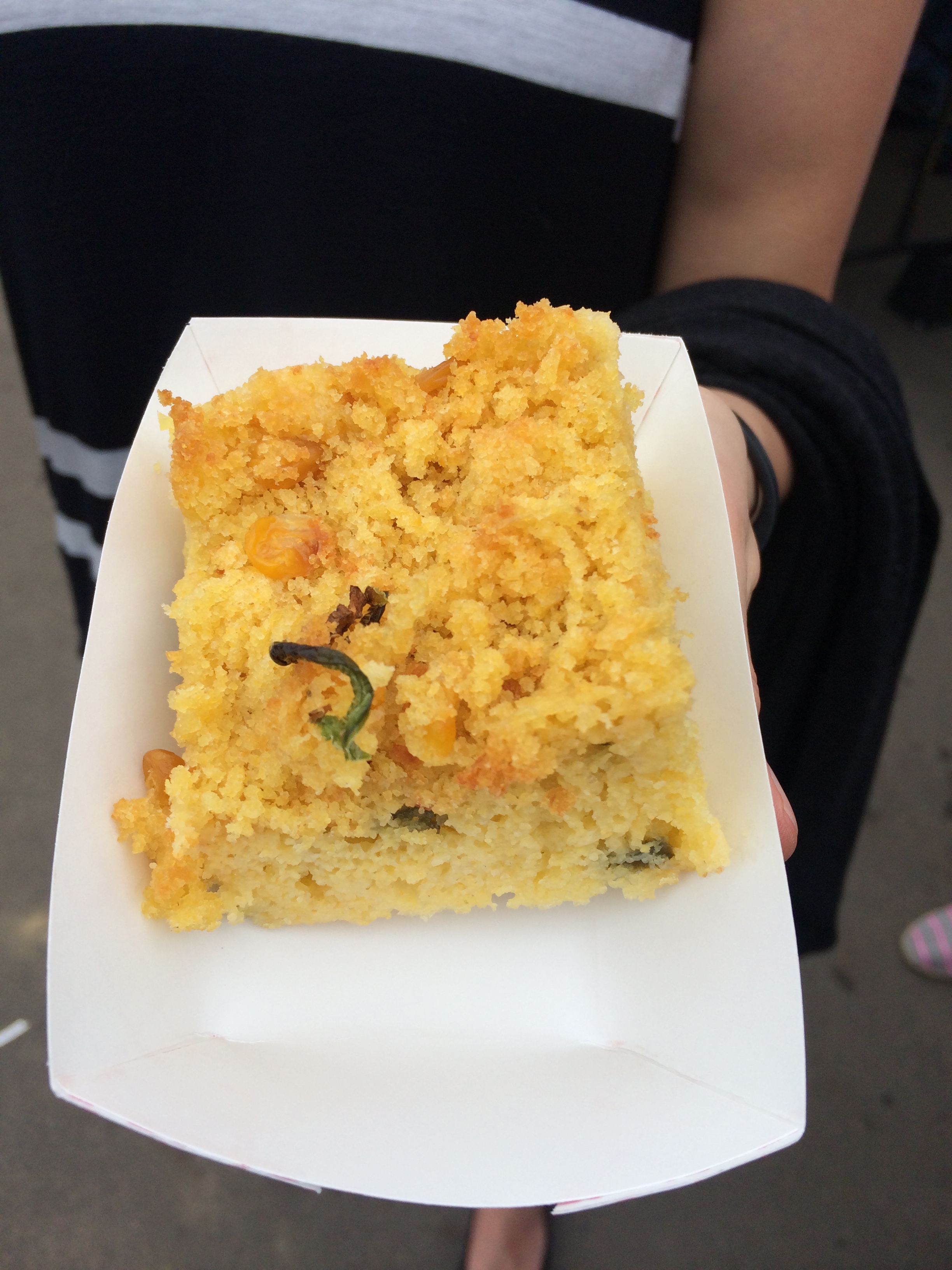 I think this was my favorite item of the day – for $2 he gives you a large piece of moist cornbread, topped with a corn crumble. I loved the taste – could've used more spice in the jalapeno, but overall very tasty. I think for $2-3 though he could've thrown in a flavored butter or something a an accompaniment.
Pizza Moto: http://pizzamoto.com/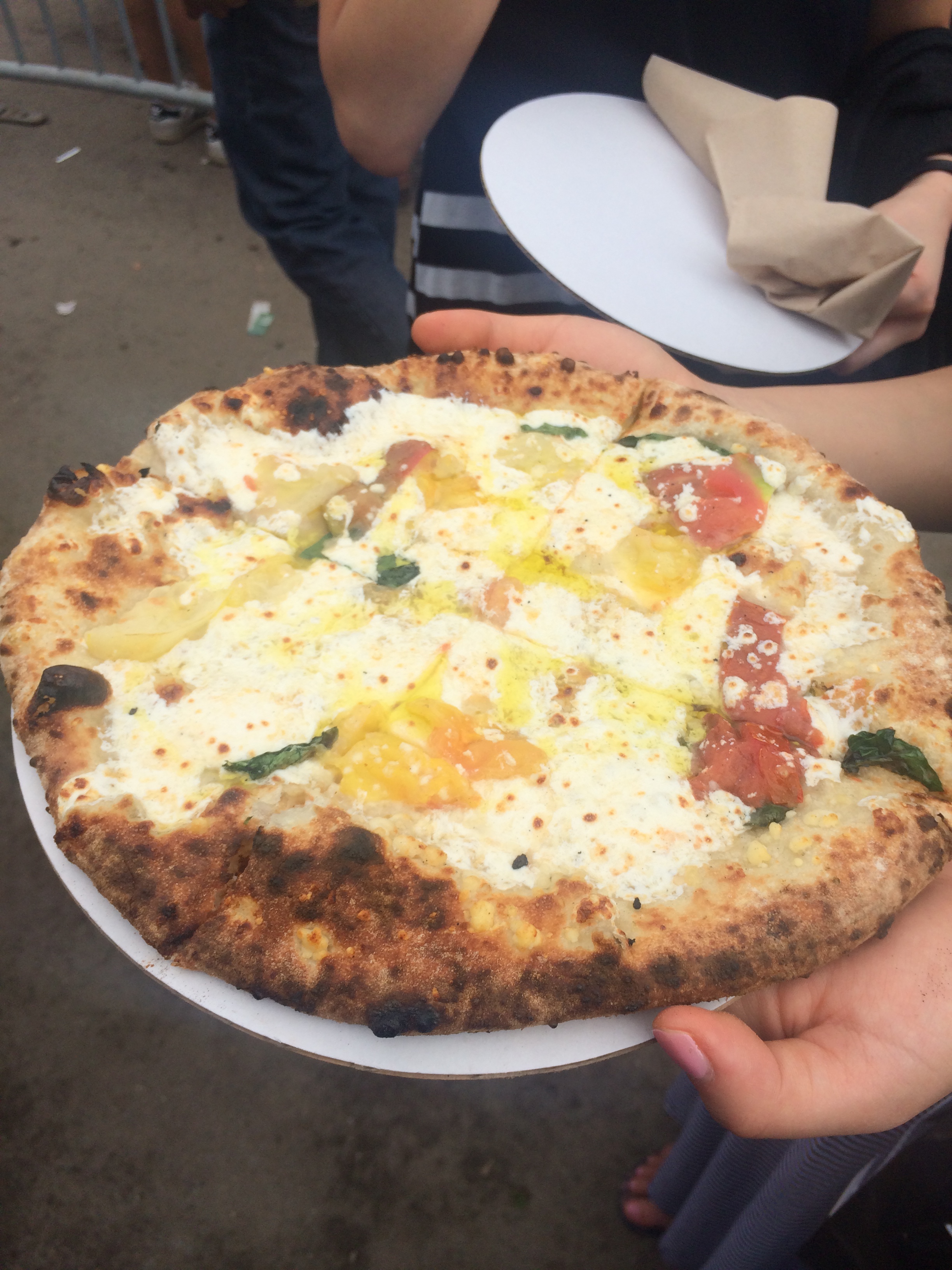 Good pizza, over priced. I believe we paid $13 for an heirloom tomato and fresh mozz pie, cut into 4 slices. Definitely nothing extraodinary – I wouldn't go back for seconds (but I'm also a pizza snob, given that I'm from NYC, and Staten Island has some of the best pizza). The crust was good and I liked that they offered to drizzle EVOO on top when it's fresh out of the oven. However, to make it stand out and for $13, they should offer cool ingredients, such as truffle, fruit toppings, different cheeses, etc.
Takumi Taco: http://tacotruck.marketmymarket.com/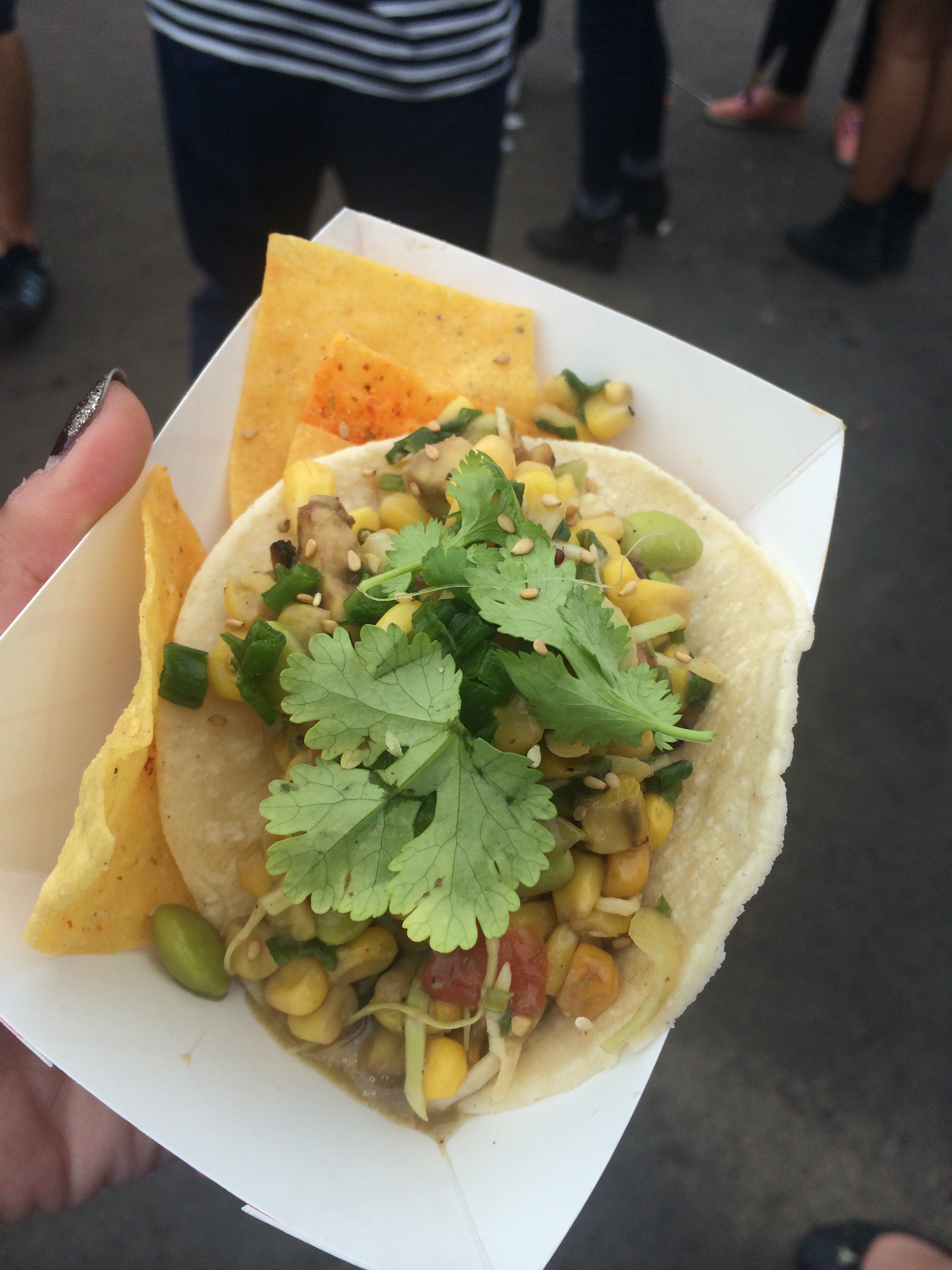 This was by far my LEAST favorite dish. For $5 you get 2 small soft-shell tacos. I felt that the flavors were bland, and I really didn't like this Asian-taco concept. I feel that if you are trying to fuse two cuisines together, then there should be very distinct flavors from both. However, I didn't feel any particular Japanese or Mexican flavors coming through. I also felt that for $5, they could've given some chips and salsa with it.
Schnitz: http://www.schnitznyc.com/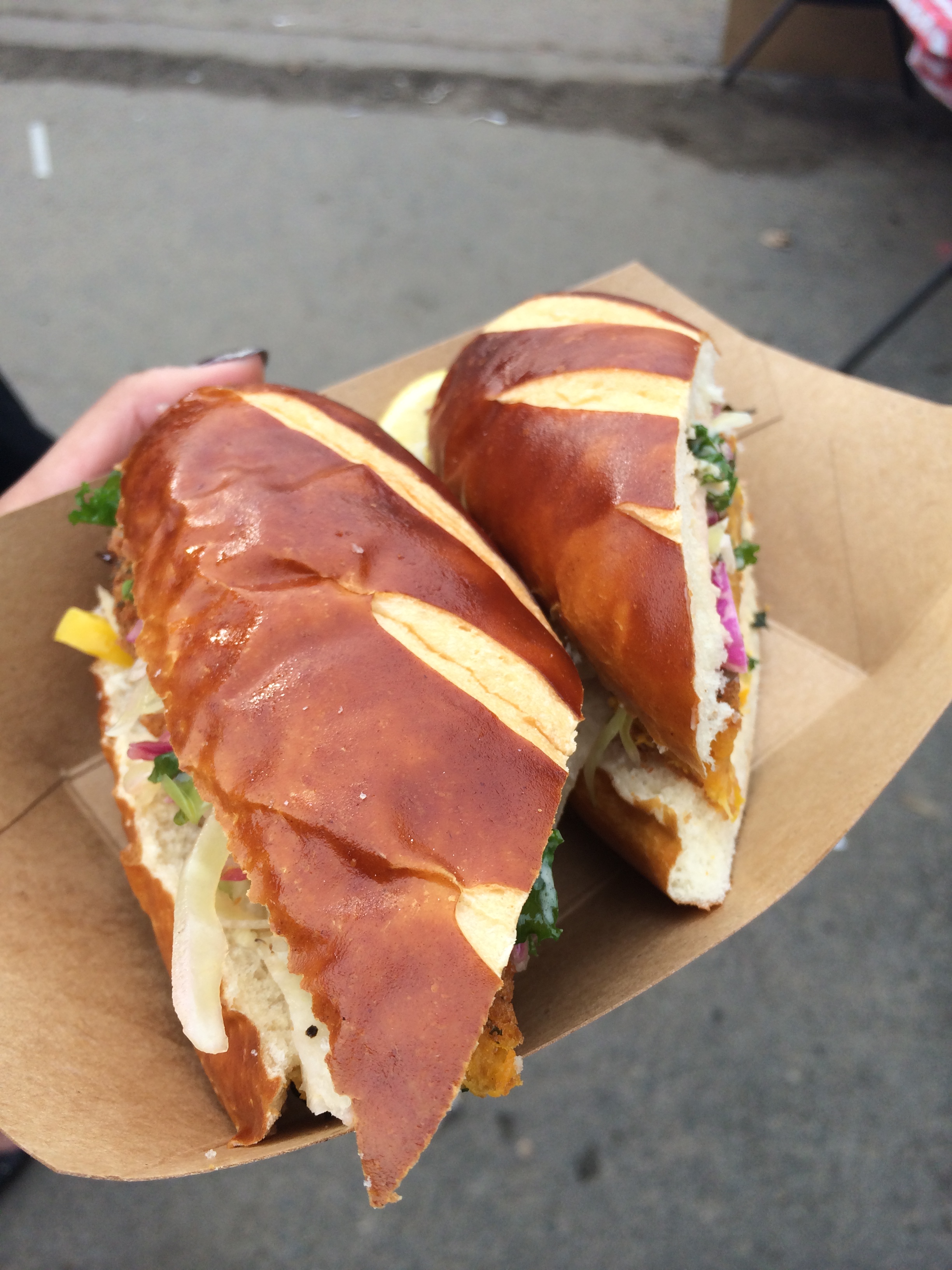 This along with the Chedbred was my favorite. I loved that a traditionally eastern European meat dish, was made availible to vegetarians. It was called The Yonz. It was a delicious and soft pretzel roll, filled with a crispy squash and corn schnitzel, jicama-fennel slaw, and honey-siracha mayo. It was packed with flavor, and for $8, they give you a pretty large sandwich. I loved the food and the value.