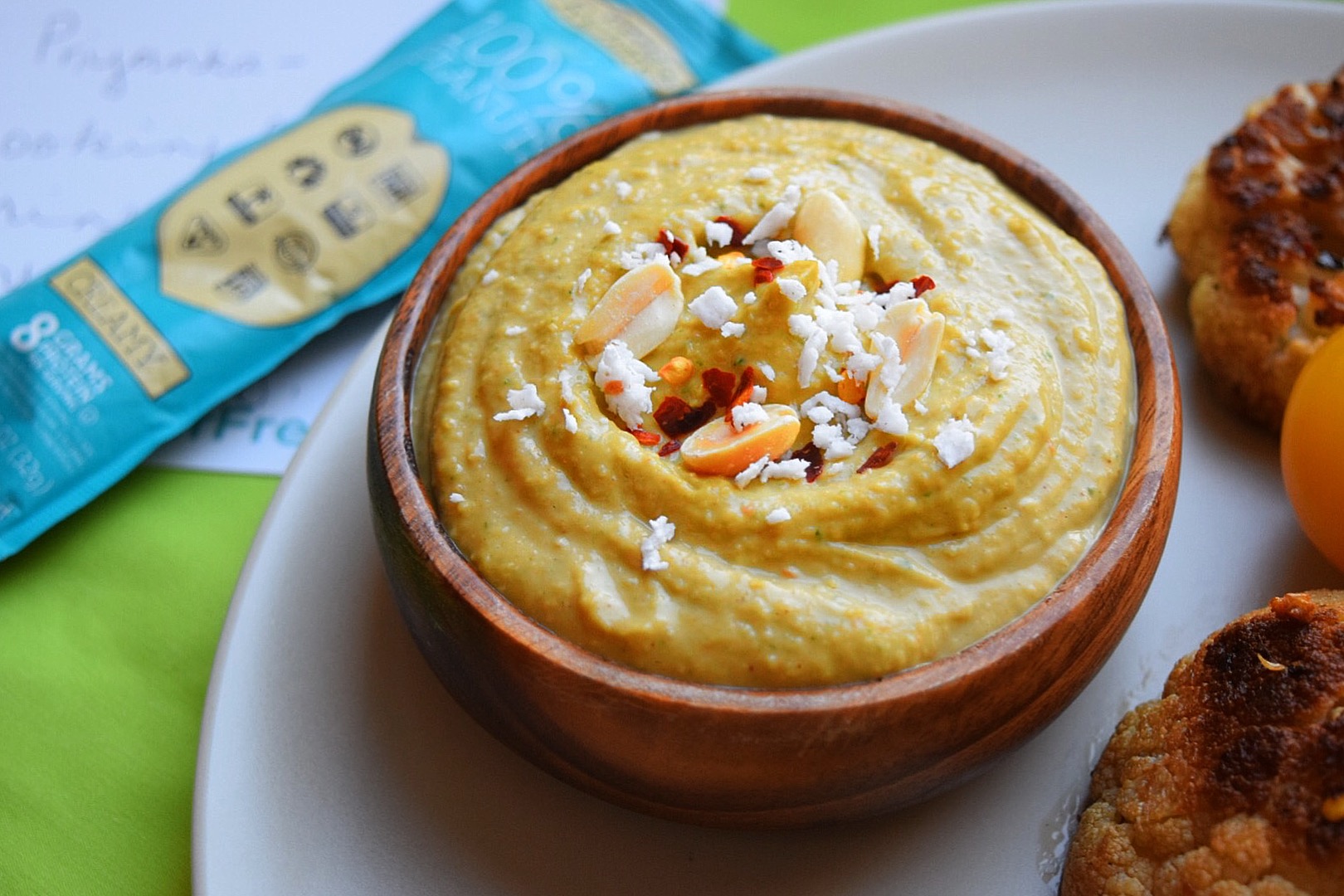 Us FOBs LOVE our peanuts. I don't think many people here (i.e., in America) know that Indians love cooking with and eating peanuts. Most Indian food in restaurants is North Indian or Punjabi – they don't cook with peanuts a lot. But us Southies cook with peanuts in a bunch of different ways! Snacks, sauces, chutneys, fillings, rices – you name it, we nut it. LOL. My mom makes a really good peanut chutney – it's spicy, slightly chunky, and a bit sweet. It's perfect! I wanted to create a simple version of my Momma's chutney – something that can be made with ingredients readily available in a grocery store and blended together. When I found Crazy Richard's Peanut Butter I knew I struck gold! They are 100% peanuts – no if's, and's, or but's! I've partnered with them to create a couple of recipes – so first up – my South Indian Peanut Chutney!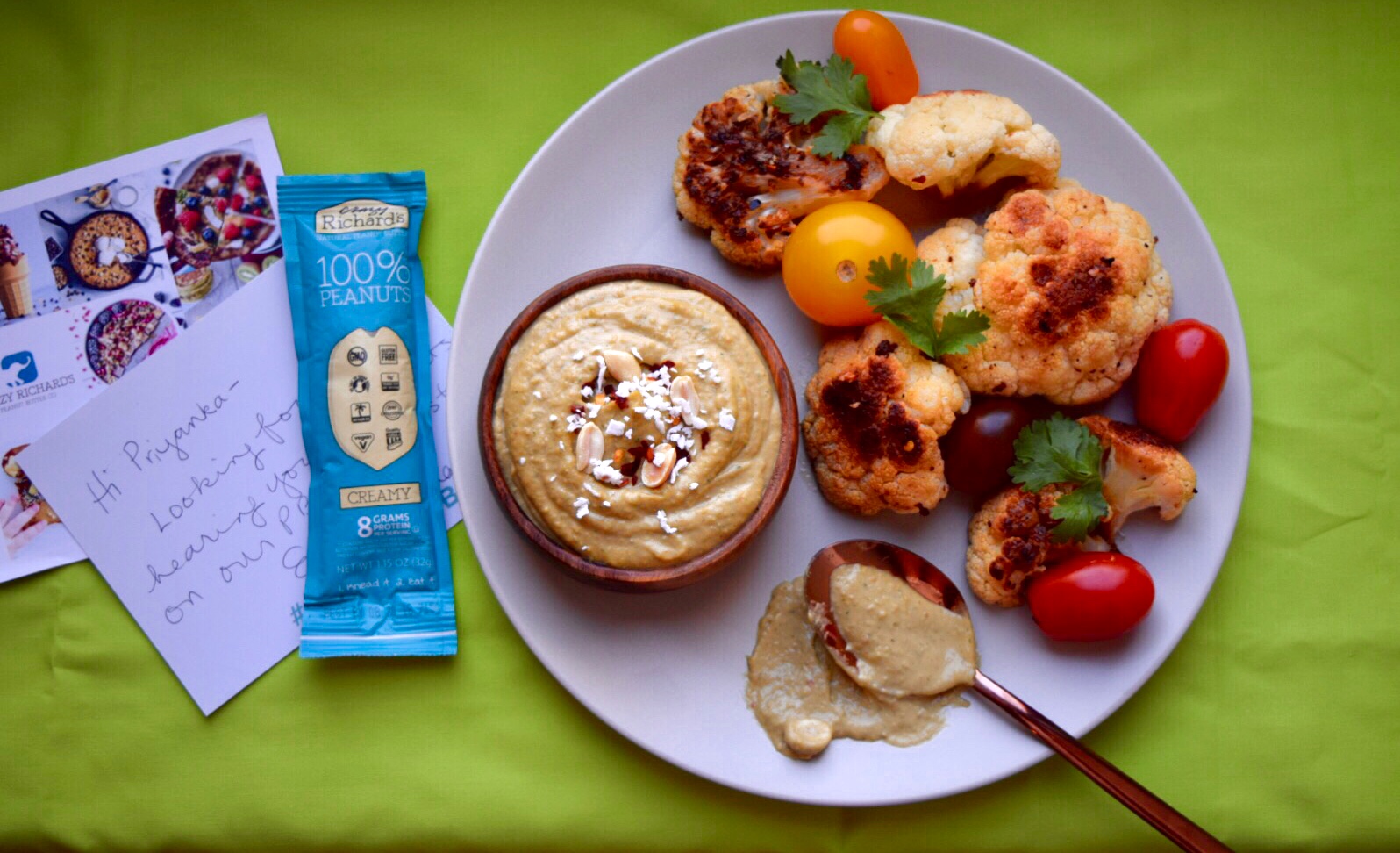 South Indian Peanut Chutney:
1/2 cup Crazy Richard's Creamy Peanut Butter
1/2 cup water
1 clove of garlic – peeled
1 dried red chili
2 tbsp fresh cilantro
2 tbsp freshly grated coconut
1 tbsp unsalted dry roasted peanuts – for texture
fresh lemon juice from 1/4 wedge of lemon
salt
1. Blend everything together in a blender until smooth – there can be some texture remaining, doesn't have to be completely smooth. Add more water depending on consistency – it should be smooth but not too runny. Place in a jar or airtight container in the fridge. Last for 1 week.
I serve it with my favorite grilled veggies, on sandwiches, with savory pancakes, and more!