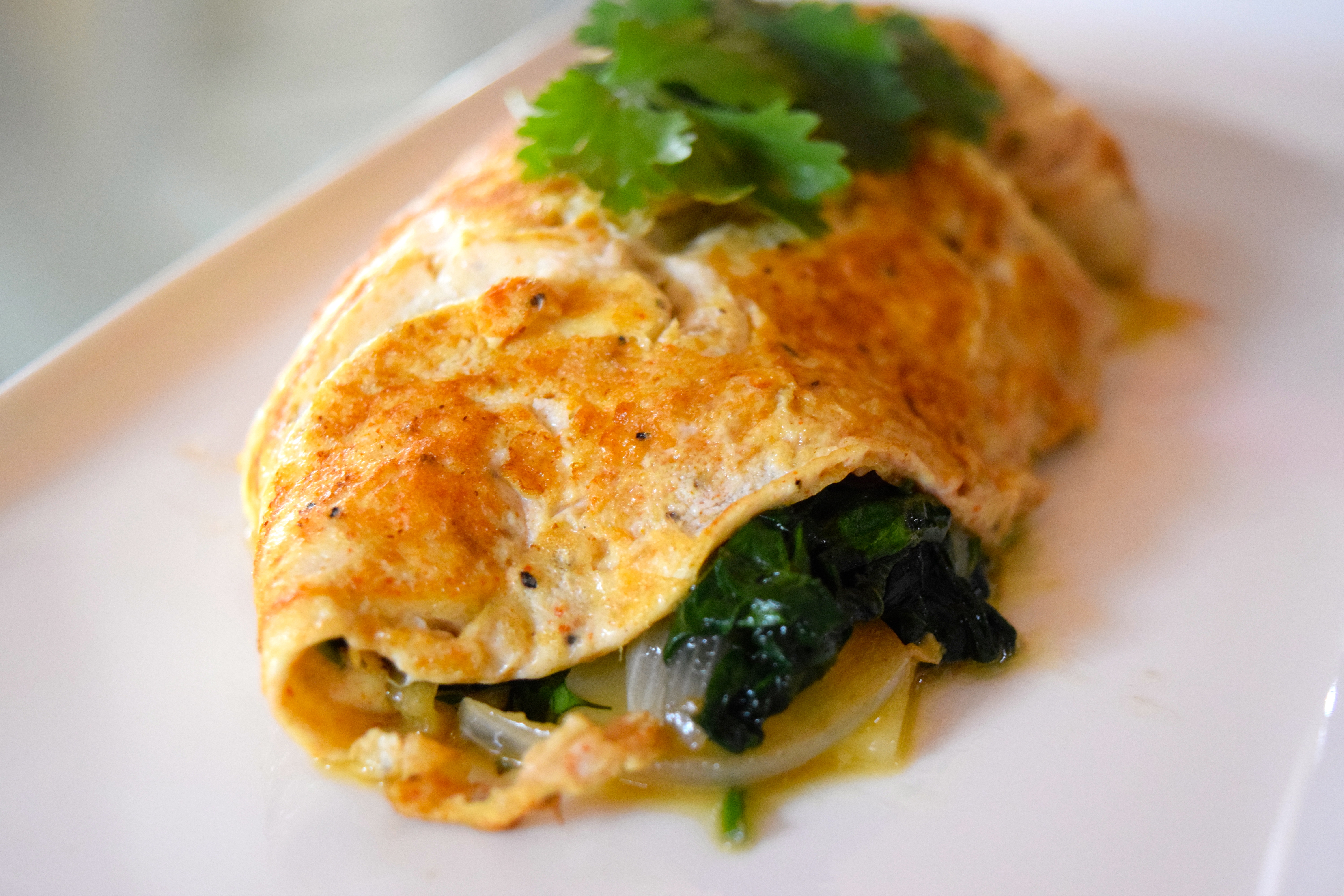 I love making omlettes – they're super easy to make, fast, and full of protein. I've been off for the past 2 weeks, as I'm in between jobs and was lucky enough to have some time off! I pretty much made breakfast every morning since I had the time to. I made a particularly delicious omlette one morning and I want to share that with you. I had some fresh baby spinach on hand and a block of asiago cheese. I decided to make a stuffed omlette, and figured the spinach and asiago would be a great combination – the asiago adds a salty and sharp bite while the leafy green spinach adds a fresh taste. I've also had Of course only egg whites.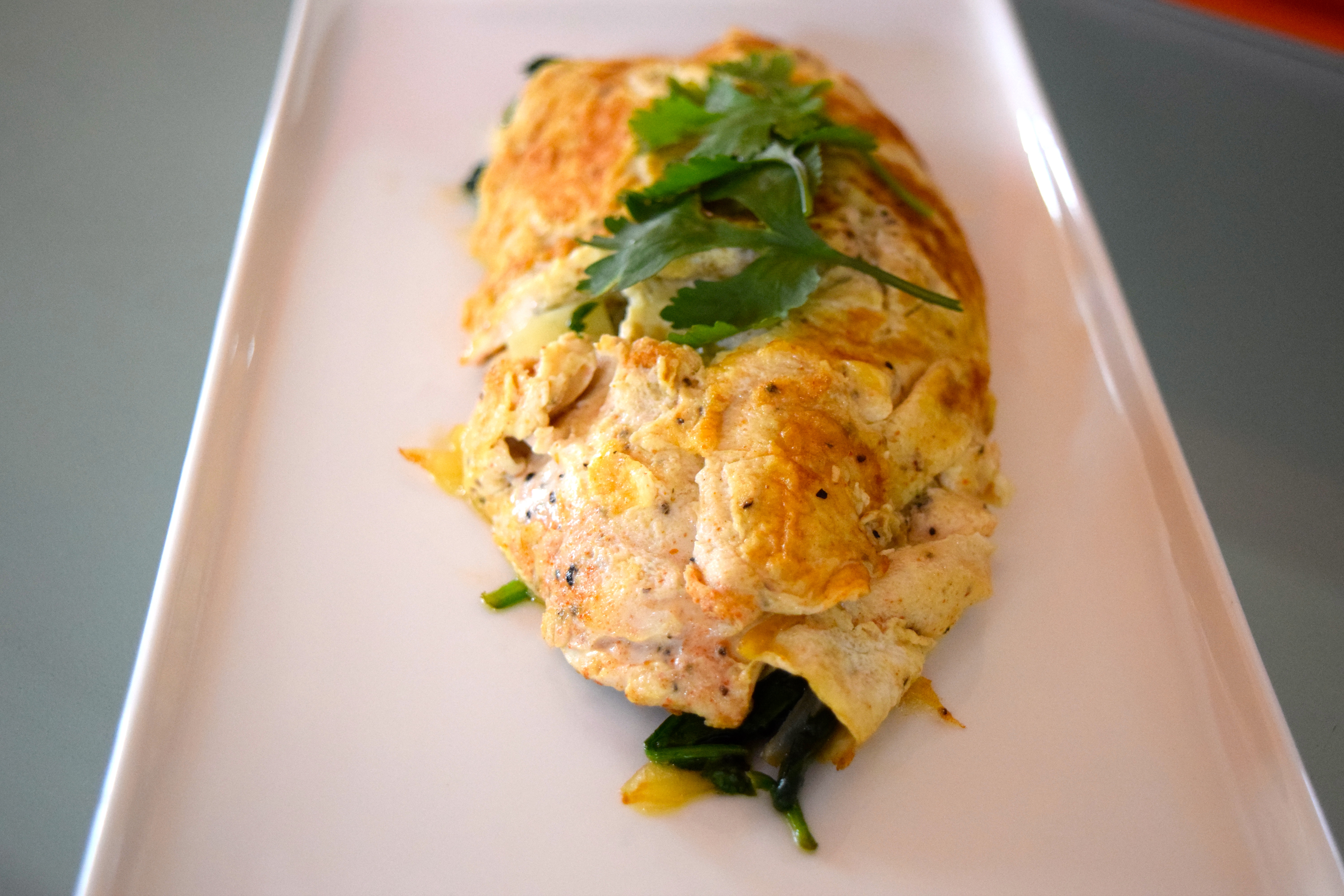 Spinach-Asiago Omlette:
2 hefty handfuls of fresh baby spinach
1 small clove garlic – crushed and minced
1/4 white onion – thinly sliced into rainbows
3 jumbo egg whites
2 tbsp asiago cheese – sliced
1 tbsp milk – I used whole milk
couple tbsp cilantro – finely chopped
1 tsp Spanish Cayenne Pepper
salt
black pepper
PAM Olive Oil spray
1. In a small skillet spray with PAM and place over medium-low heat. Add the onions and garlic and saute for about 3-4 minutes. Sprinkle with a little salt and a little pepper. Once the onions become slightly caramelized, add in the spinach. Saute for a few more minutes until all of the spinach is wilted and cooked. Remove from the pan and place aside.
2. While the spinach is cooking, place the egg whites in a small bowl, sprinkle in salt, pepper, and cayenne pepper, and the milk. Whisk until blended well and it looks slightly creamy. Take the same skillet that the spinach cooked in, and spray with PAM. Place over low heat, pour in the eggs. Cook until the sides start turning white, and keep pushing in the eggs until all the runny portion is touching the bottom of the pan and is cooked. Keep doing that until most of the egg is cooked. Take the spinach and onion mixture, place in a row in the middle of the omlette and top with the sliced cheese and half of the chopped cilantro. Roll each side until you've created a burrito-like shape. Remove and carefully flip onto a plate. Top with remaining chopped cilantro.
Serve hot!