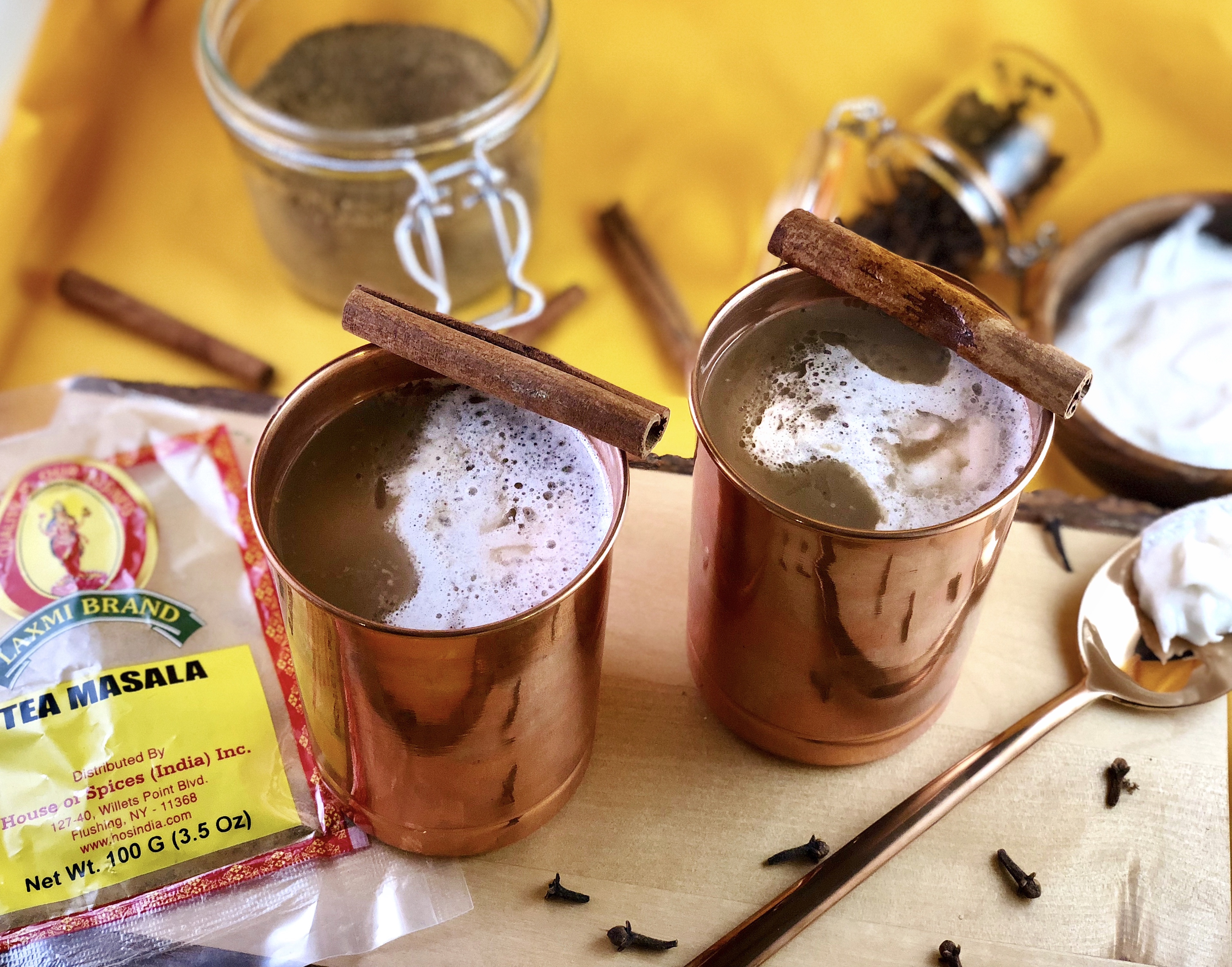 Ahh Chai – probably the most interpreted beverage globally (notice, I intentionally left out the "mis"). Chai is a milk-based tea drink with hints of cinnamon, clove, pepper, cardamom, and ginger. And its generally served very sweet in India – we like our sweets and drinks diabetic-ally sweet ;). As you know, I've been creating original recipes using Laxmi House of Spices awesome products. They have a pre-packaged Tea Masala, so all the work is done for you! I don't drink dairy milk anymore, so I created a Coconut Masala Chai, which uses coconut milk and topped with Coconut Whipped Cream! It's like a Coco-Chai-Latte! This is the perfect drink to warm you up on cold winter mornings, afternoons, and nights!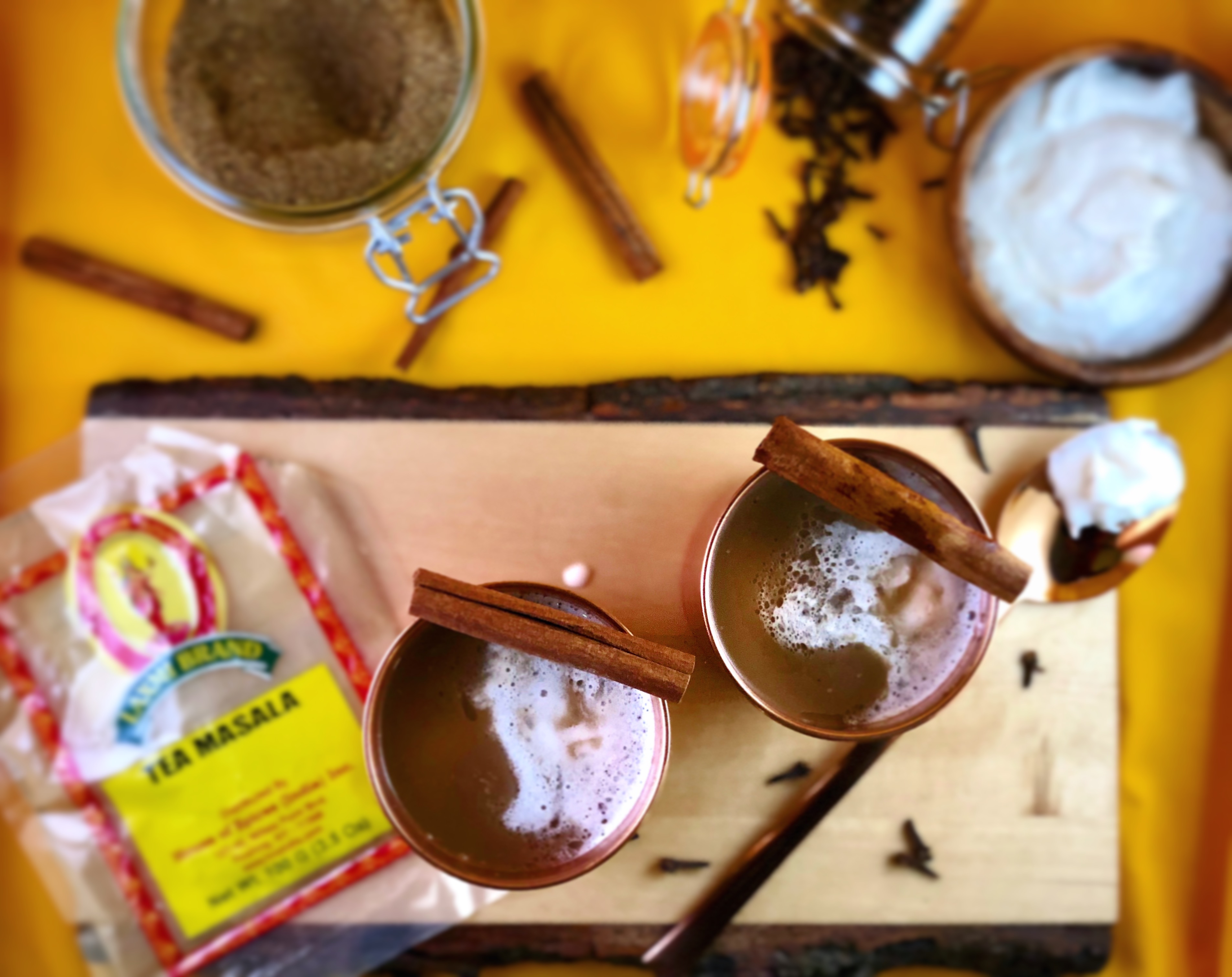 Coconut Masala Chai
2 cups light coconut milk
1 1/4 cups water
1 tbsp Laxmi Tea Masala powder
3-4 tbsp sugar
2 Black tea bags
1 15 oz can coconut cream – placed in the fridge overnight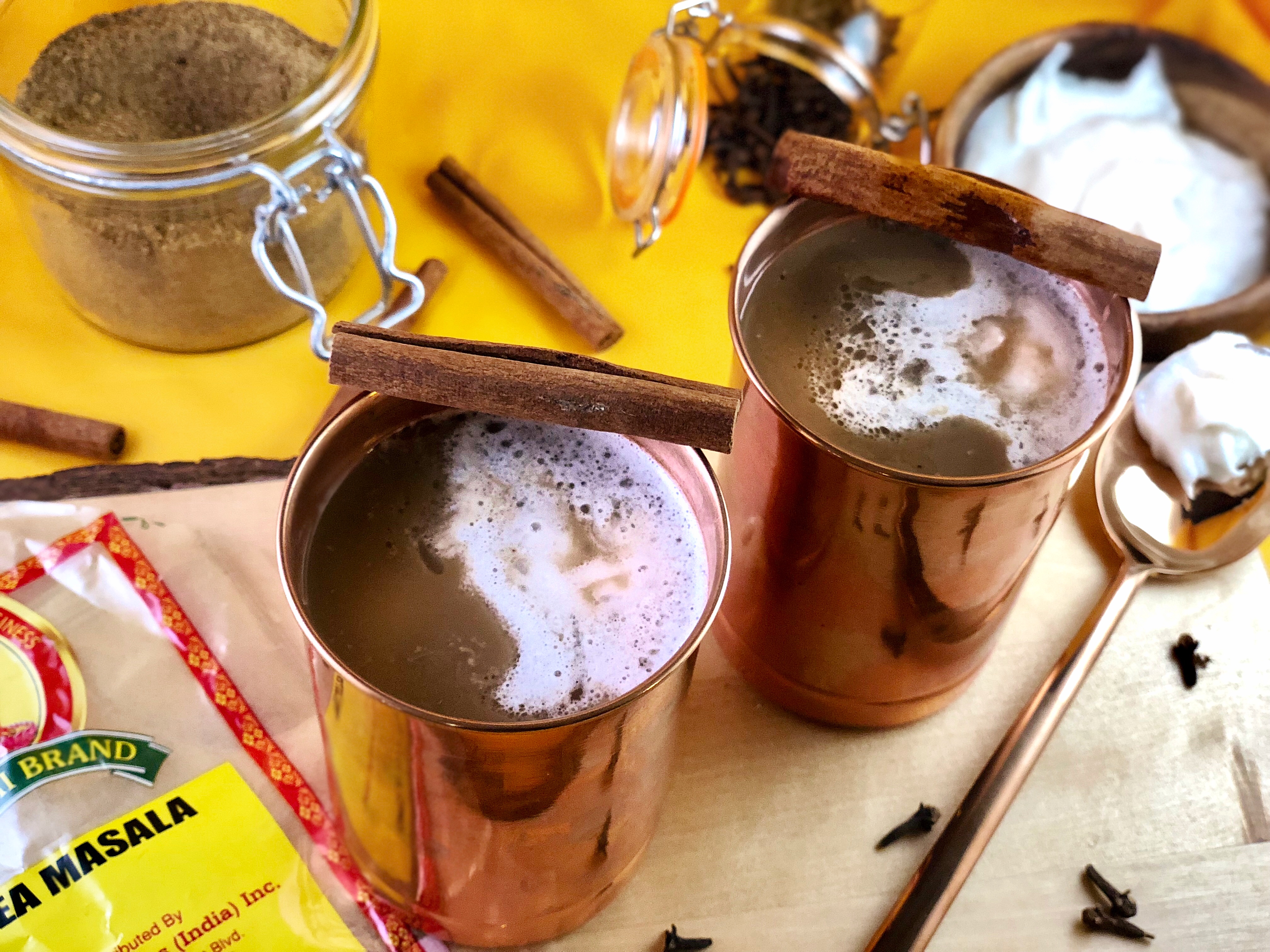 1. Bring the water and 2 black tea bags to a boil and steep the bags for 4-5 minutes until the tea is strong. Remove tea bags.
2. While the water for the tea is coming to a boil, place the coconut milk in a small pot and bring to a boil and reduce to simmer. Add in the Laxmi Masala Powder and sugar. Whisk until blended and allow to come to a simmer. Once the tea has steeped, pour into the masala coconut milk mixture and whisk until blended. Allow to simmer for 3-4 minutes.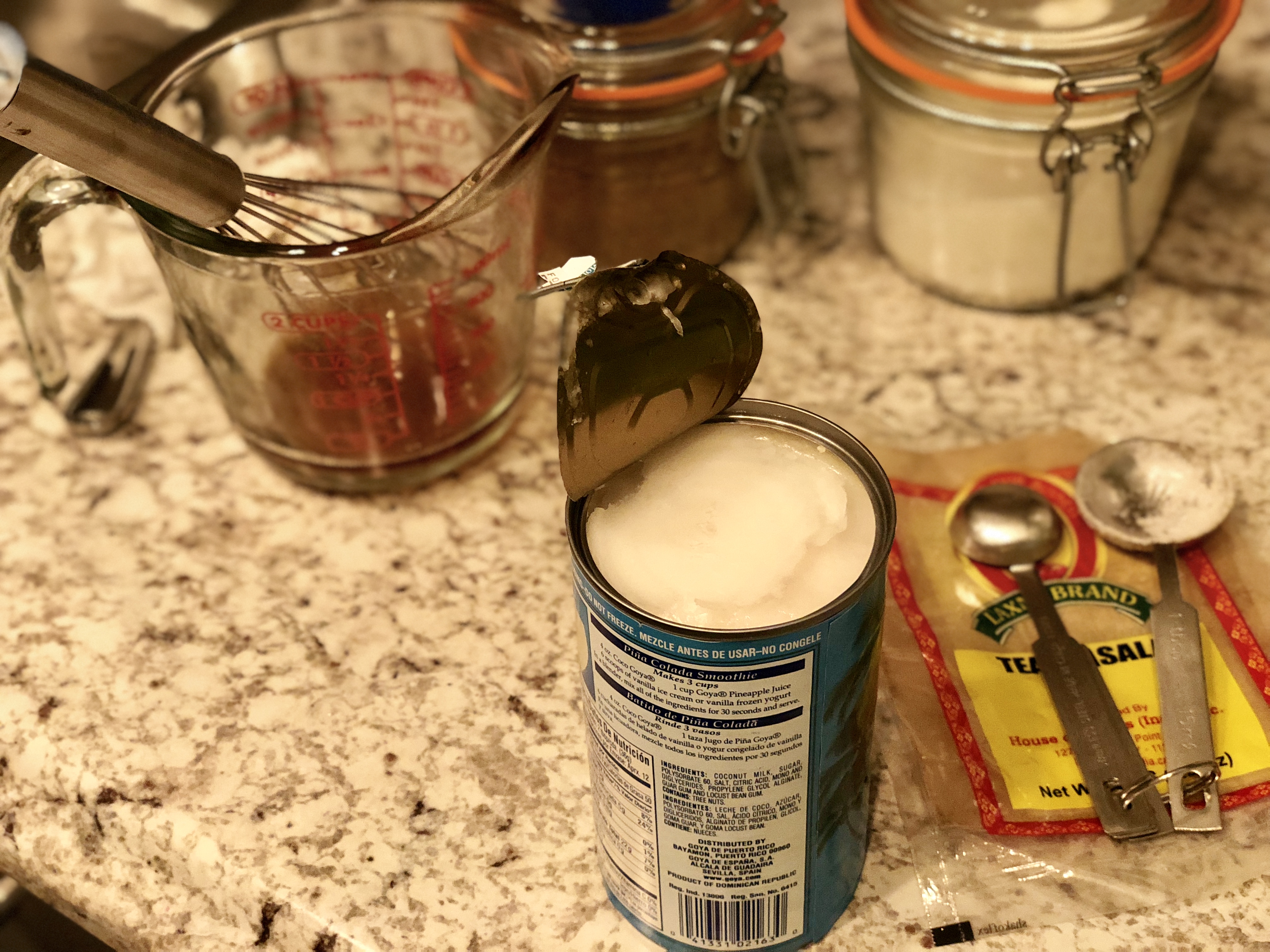 3. For the coconut whipped cream, place coconut cream in the fridge overnight. I would also place your steel bowl in the fridge for a couple of minutes to get nice and cold before making the whipped cream. Remove the coconut cream from the fridge and carefully scoop out the hardened top of the coconut cream – being careful not to get any of the liquid. Place in the cold bowl. Using the whisk attachment or hand mixer, whip the coconut cream until super creamy and slightly whipped (it's going to be a soft peak). Place in fridge until ready to serve.
4. Using a fine mesh strainer,pour the tea among 2 mugs to the top. Place a dollop of coconut whipped cream on top and sprinkle with some ground cardamom if desired.
Cheers! Happy Holidays!