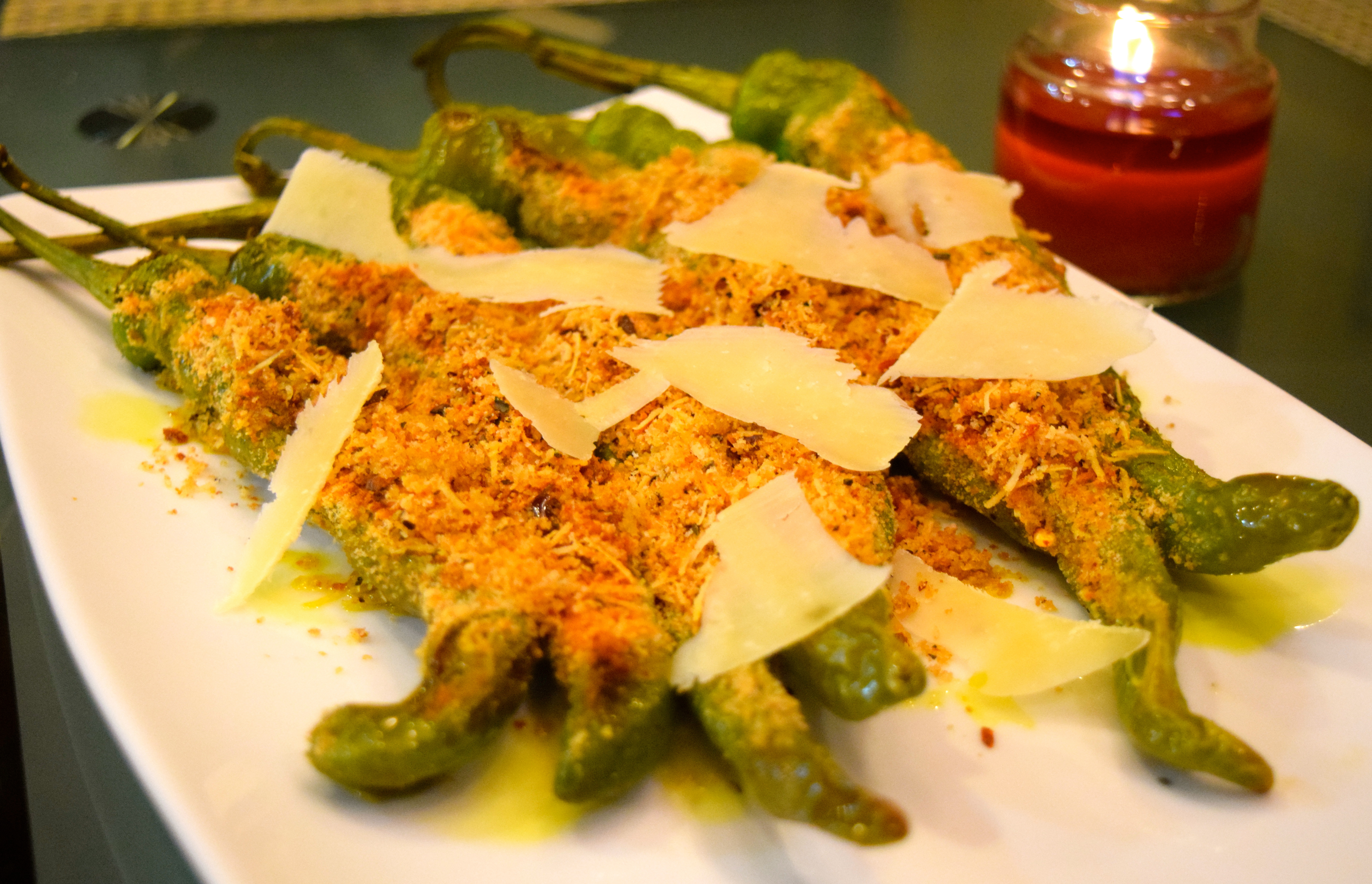 There are a lot of vegetables that are overlooked, especially when it comes to vegetables used in Italian cooking. My family (especially my dad) have always loved long Italian hot peppers – they're usually offered at Italian restaurants in Staten Island. This Christmas when we decided to cook an Italian feast I decided I'd make these Roasted Italian Hot Peppers as we usually get, but stuffed with roasted garlic and bread crumbs. It's super east to make and a wonderful side dish.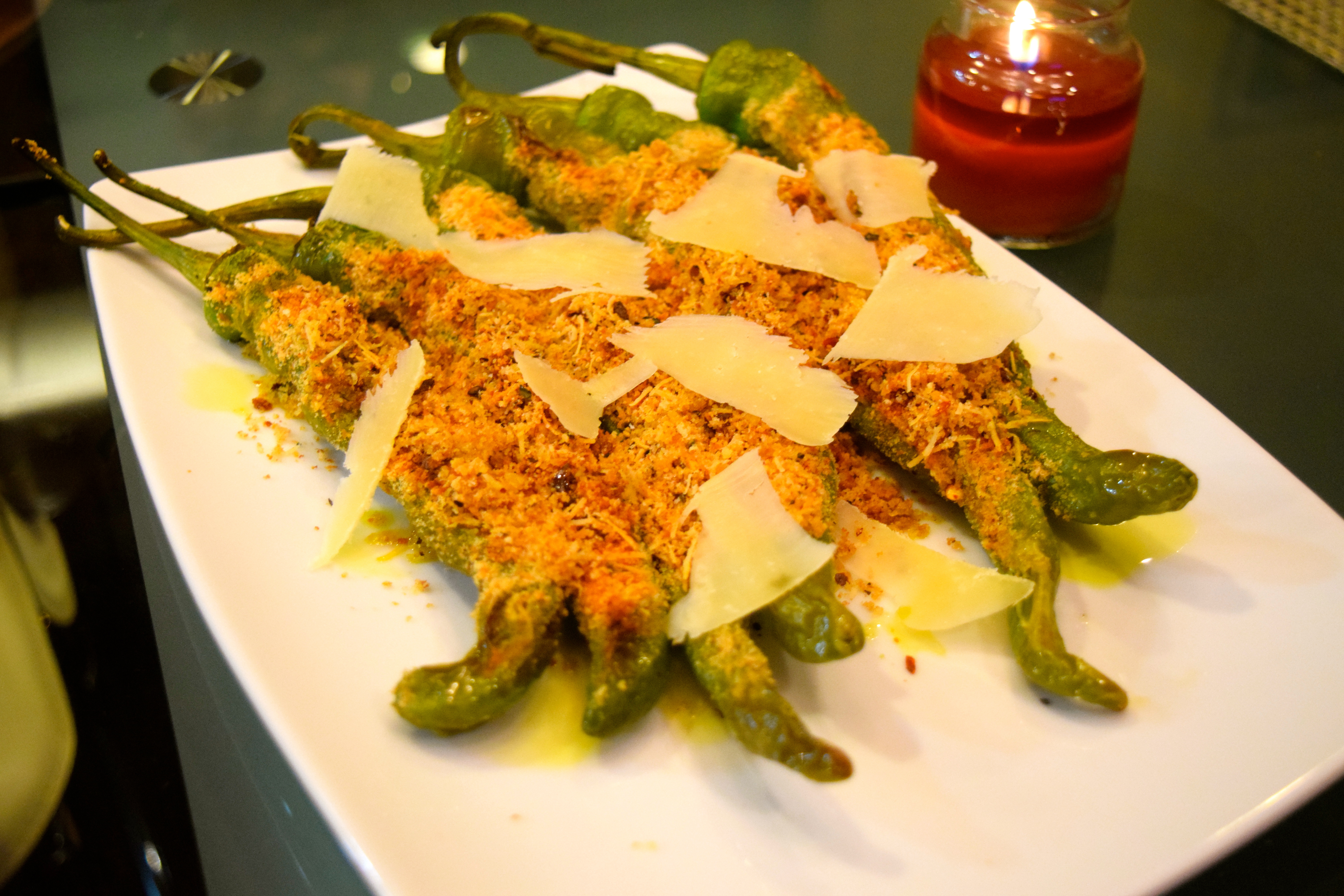 Stuffed Italian Hot Peppers:
6 fresh long hot Italian peppers – slightly slit in the middle
10-12 cloves of garlic – peeled
a little more than 1/4 cup of plain bread crumbs
a little less than 1 tbsp dried basil
salt
pepper
1 tbsp fresh grated parmigiana
extra virgin olive oil
1. In a large skillet, pour in olive oil to coat the bottom of the pan and place over medium flame. Add in the cloves of garlic and saute for about a minute until the cloves become fragrant and start to cook. Add in the peppers and saute on all sides until slightly blistered and the skin starts peeling away.
2. In the meantime, mix together breadcrumbs, seasonings, and cheese. Set aside.
3. Place blistered peppers on a baking sheet, with the slit side facing up. Carefully place 1-2 cloves inside the slit of each pepper. Place the breadcrumb mixture inside the pepper with the garlic and generously on top. Drizzle with a generous amount of olive oil set aside (cover with foil) until ready to bake.
4. Place in an oven that's been preheated to 350 degrees. Bake until breadcrumbs are golden brown. Remove and top with shaved parmigiana. Serve hot.