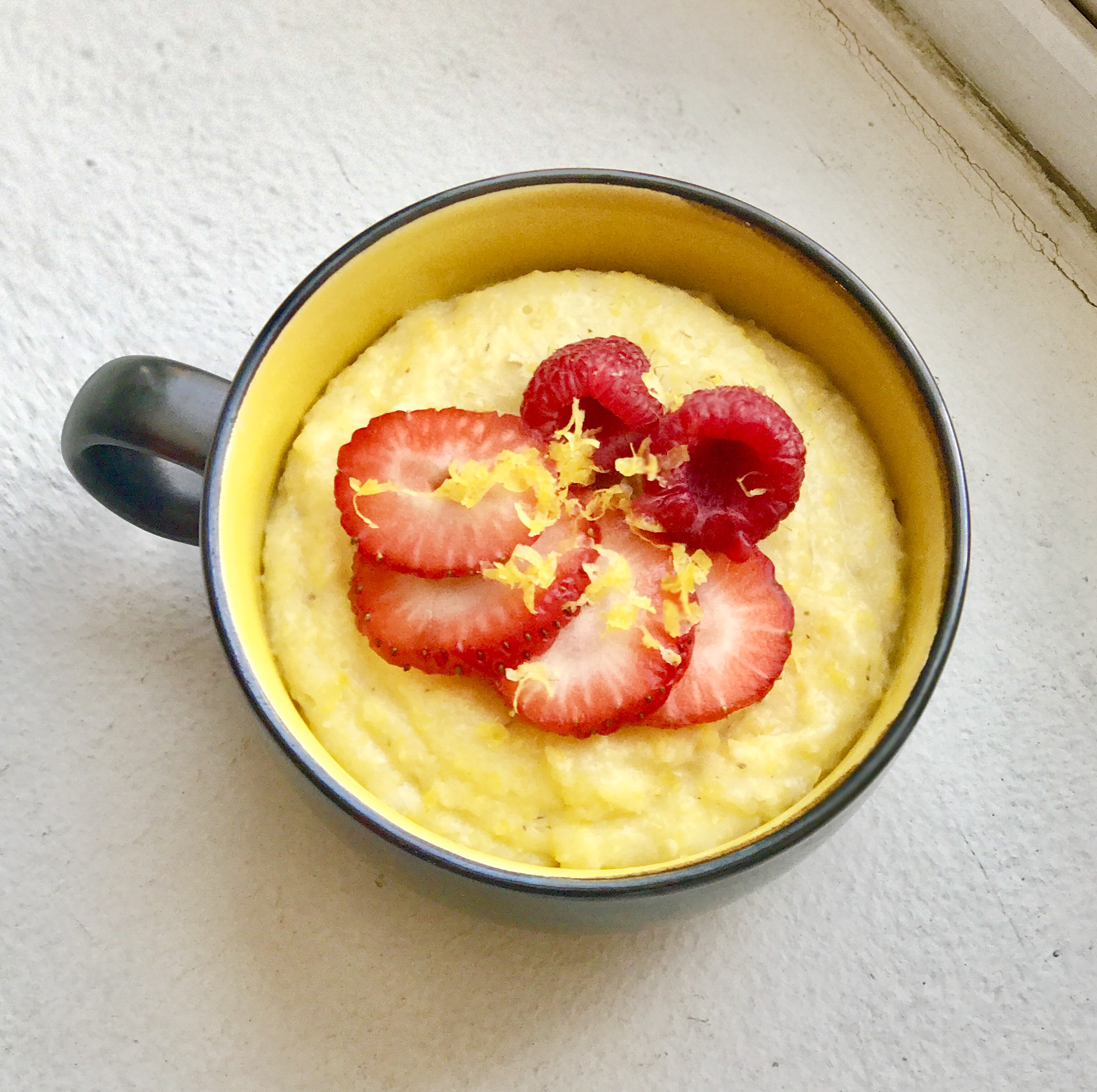 I grew up eating a lot of instant grits, and for some odd reason, I loved it. I was probably – no – definitely, the only 5 year old loving it. Aside from instant grits though, we made this lunch dish using Semolina – combined with chilies, peanuts, cumin, and coriander. So there are multiple variations I was used to. This drives me to today – polenta. I love polenta. I find it be a blank canvas that can be manipulated in any which way. Most people think of polenta in Italian cuisine – use served as a side or under an entree as something salty, creamy, and cheesy. I decided to make Polenta for breakfast AND I kept it vegan! Below is my recipe for Sweet Breakfast Polenta – it's a great way to start your morning and only takes about 15 minutes to make! Definitely worth waking up for.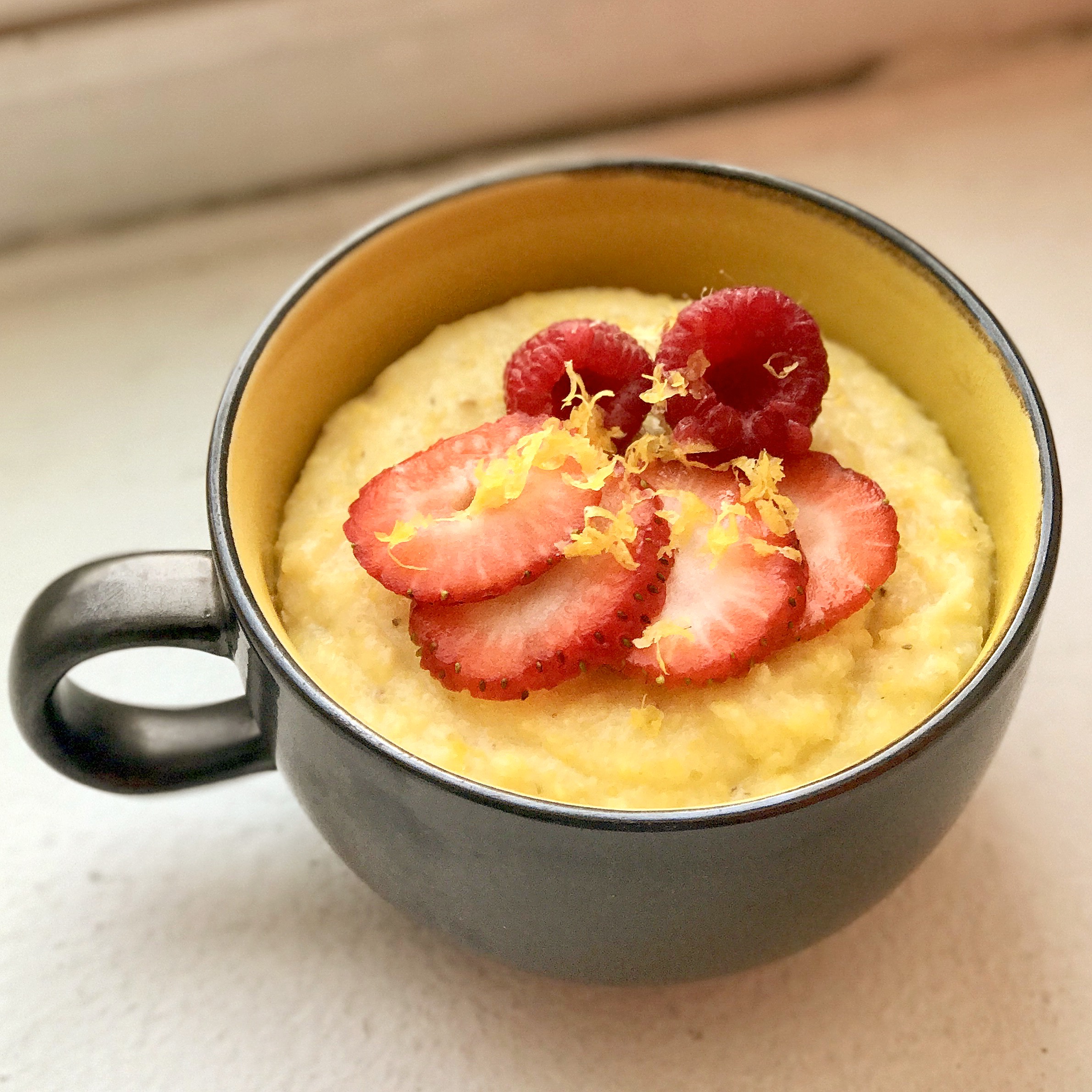 Sweet Breakfast Polenta:
1/2 cup course cornmeal/polenta
1 cup water
4 tbsp fine sugar
pinch of cinnamon
couple tbsp unsweetened almond milk
1 tsp lemon zest
1 tbsp vegan butter (optional)
mixed berries – sliced (if using strawberries)
1. Bring the water to a boil in a medium pot. Whisk in the cornmeal – continue whisking until creamy and reduce the heat to a simmer. Continue whisking. Polenta will take about 15 minutes to cook and swell. Once the polenta is nearly cooked, whisk in the sugar, cinnamon and butter (if using). Whisk thoroughly and add in a couple tbsp of the almond milk – you want to polenta t be creamy and not begin clumping and getting too thick. Divide into two mugs, top with lemon zest and fresh berries.
Serves 2 (or 1 really hungry person)
Yum!!