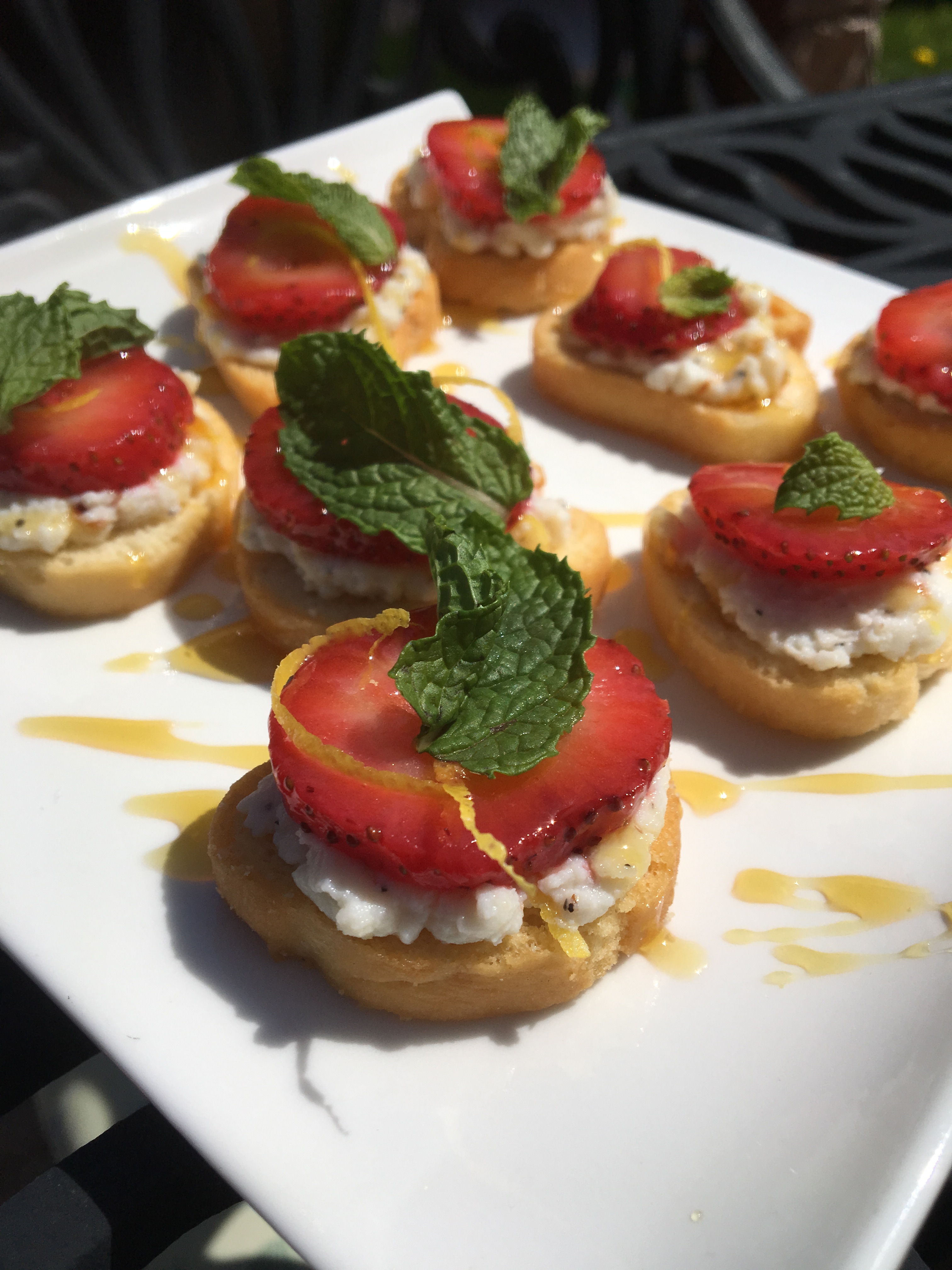 I have a certain appreciation and love for finger foods – or rather, normally large-sized foods that have been turned into mini versions. Why? They're easier to eat and can appreciate the flavors more. Also they're super cute. Here is a simple recipe for a super satisfying hors d'oeuvre that can be served at a dinner party, cocktail party, or in my case a pool party!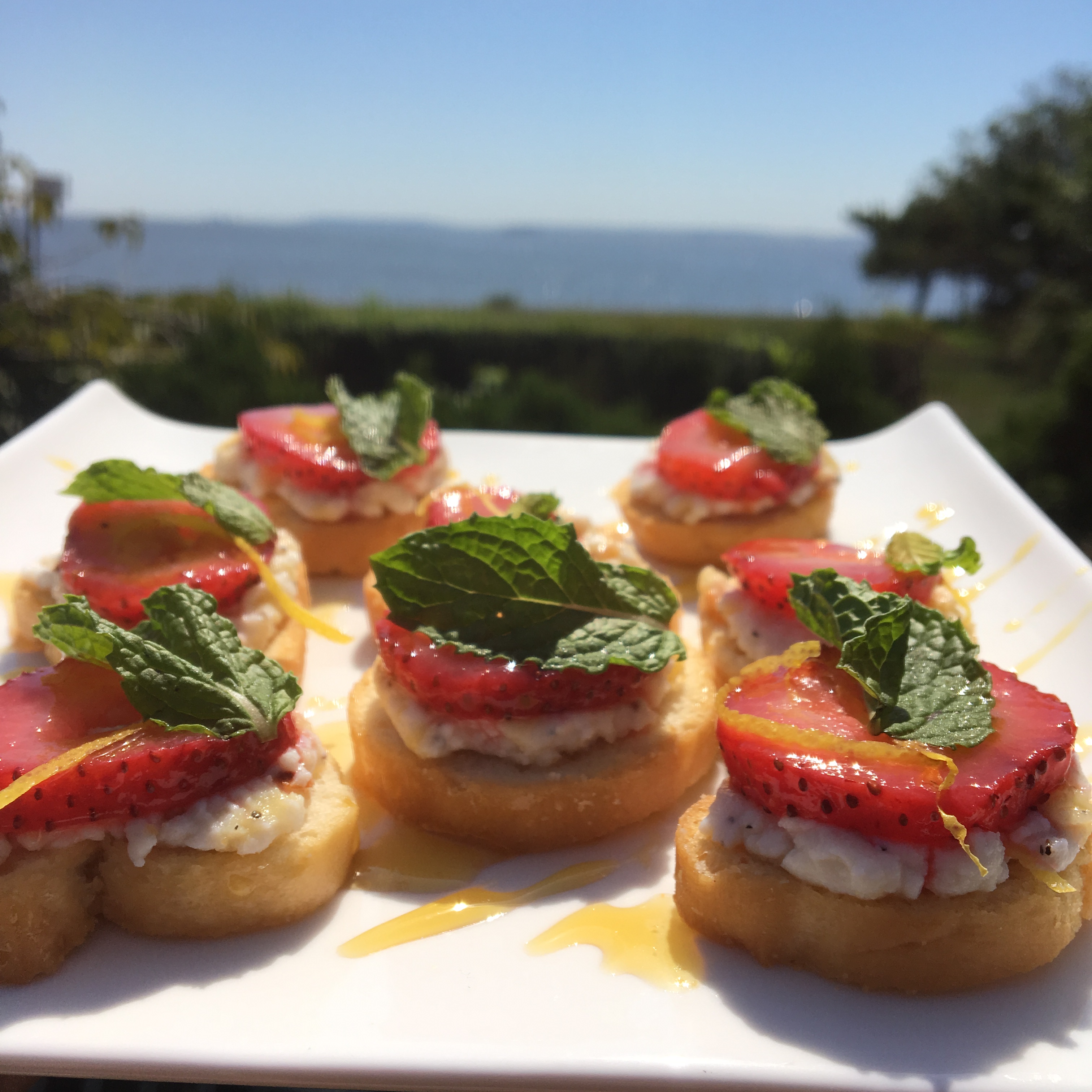 Sweet & Savory Bruschetta:
1 cup fresh strawberries – sliced in circles
1/2 cup Light Ricotta Cheese
1 tsp red crushed pepper
1 tsp black pepper
1/2 tsp fresh lemon zest
handful of fresh mint OR fresh basil – leave mint leaves whole, julienne cut basil into thin ribbons
honey to drizzle
lemon zest to garnish
20-30 Bruschetta toasts – something like this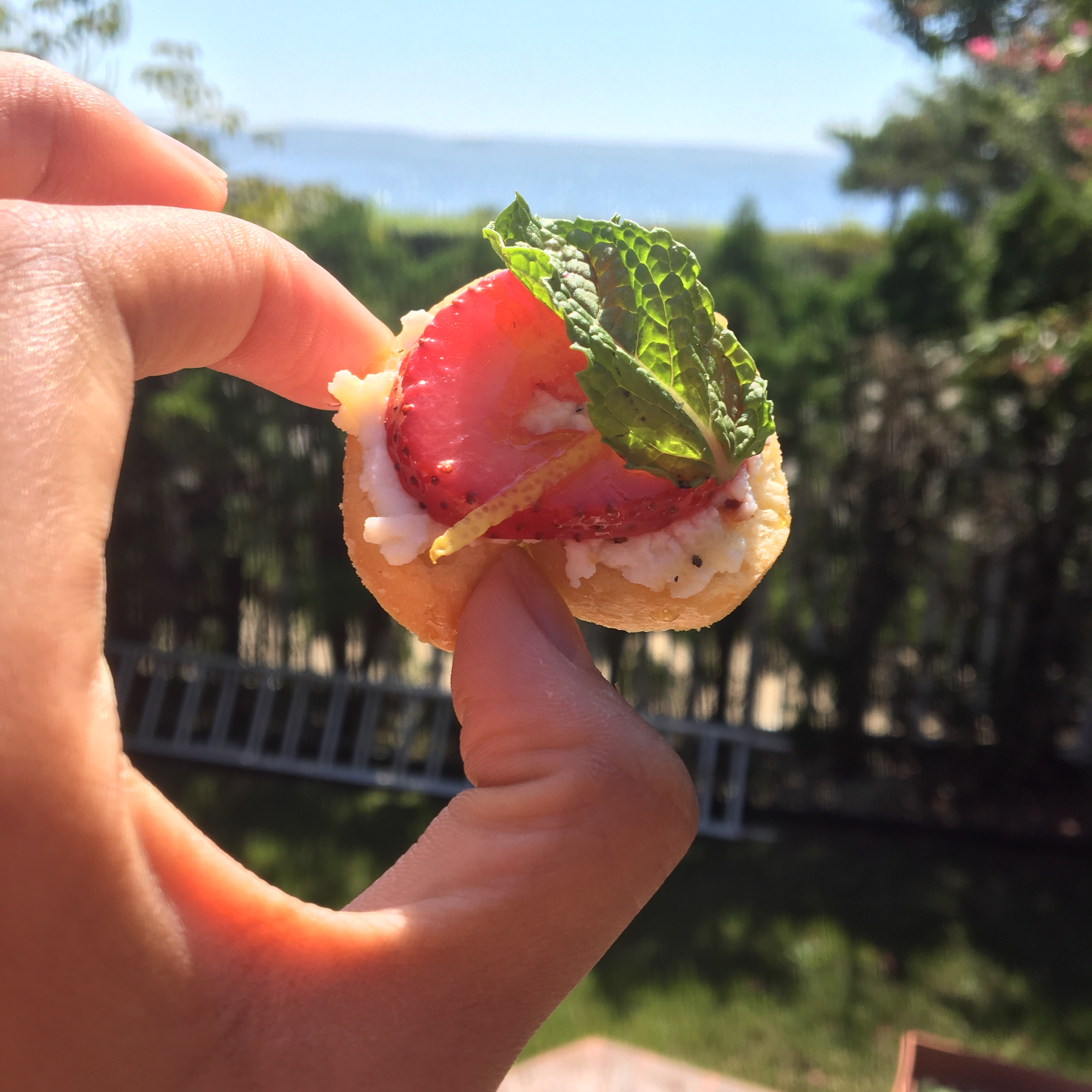 1. In a small bowl, mix together ricotta, salt, pepper, red crushed pepper, and lemon zest. Set aside and let rest and flavors mingle together for 5-10 minutes.
2. Place toasts on a serving dish, and dollop about 1-2 tsp of ricotta mixture on each toast. Top with 1 strawberry slice. Repeat until all toasts are covered.
3. Drizzle honey all over the toasts, top with mint or basil and fresh lemon zest. Serve!