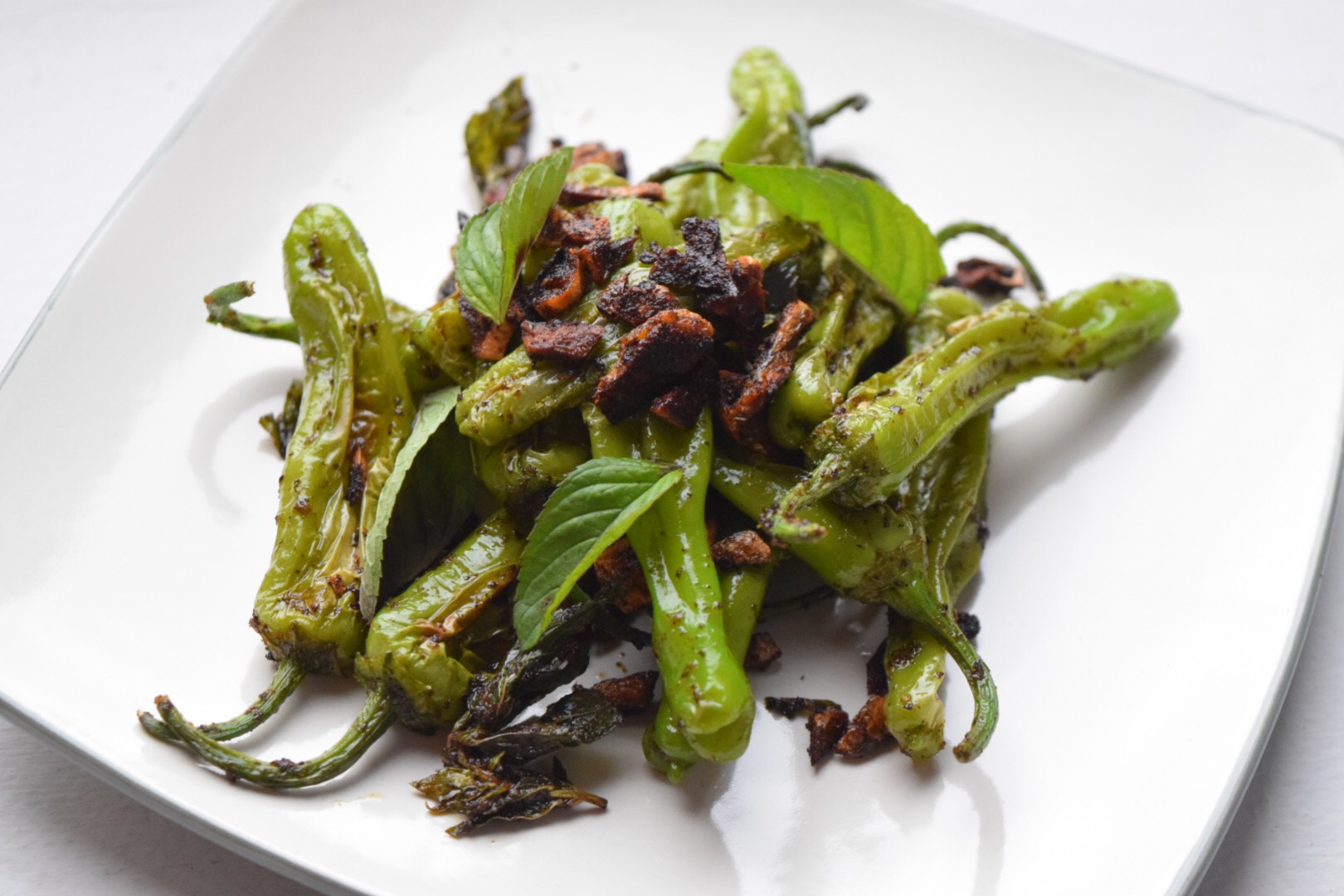 This past weekend I visited one of the few urban rooftop farms in NYC – Brooklyn Grange in LIC. It is so cool! It's a legit rooftop farm on top of a wide building, filled with rows of fresh vegetables, herbs, and fruits. Rooftop farming is becoming more popular – it's a sustainable way to provide locally grown produce to super urban cities. It is a beautiful space and they even host dinner parties, where chefs come in and use the produce to make dinner. I was lucky enough to catch them selling the freshly picked produce, so obviously I had to get in on it! And as you know I went to Thailand recently, so I combined some of the fresh curry paste with the fresh shishito peppers, and let me tell you, the result was amazing.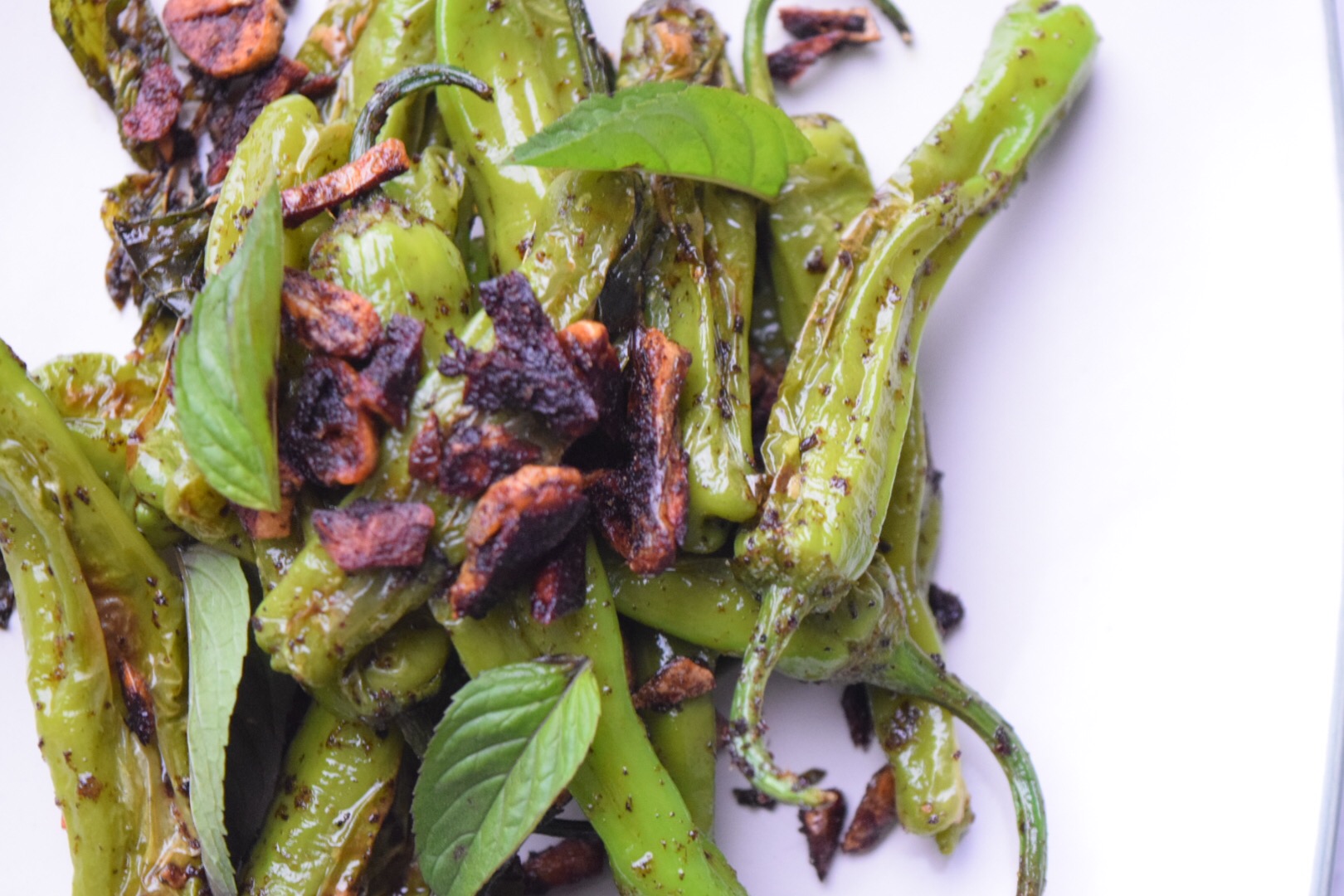 Thai-Curry Spiced Shishito Peppers:
1 bag of shishito peppers – about 20
2-3 cloves garlic – sliced
2-3 sprigs fresh mint/peppermint
1 tsp green Thai curry paste – I used fresh from Thailand
salt
black pepper
1 tbsp vegetable oil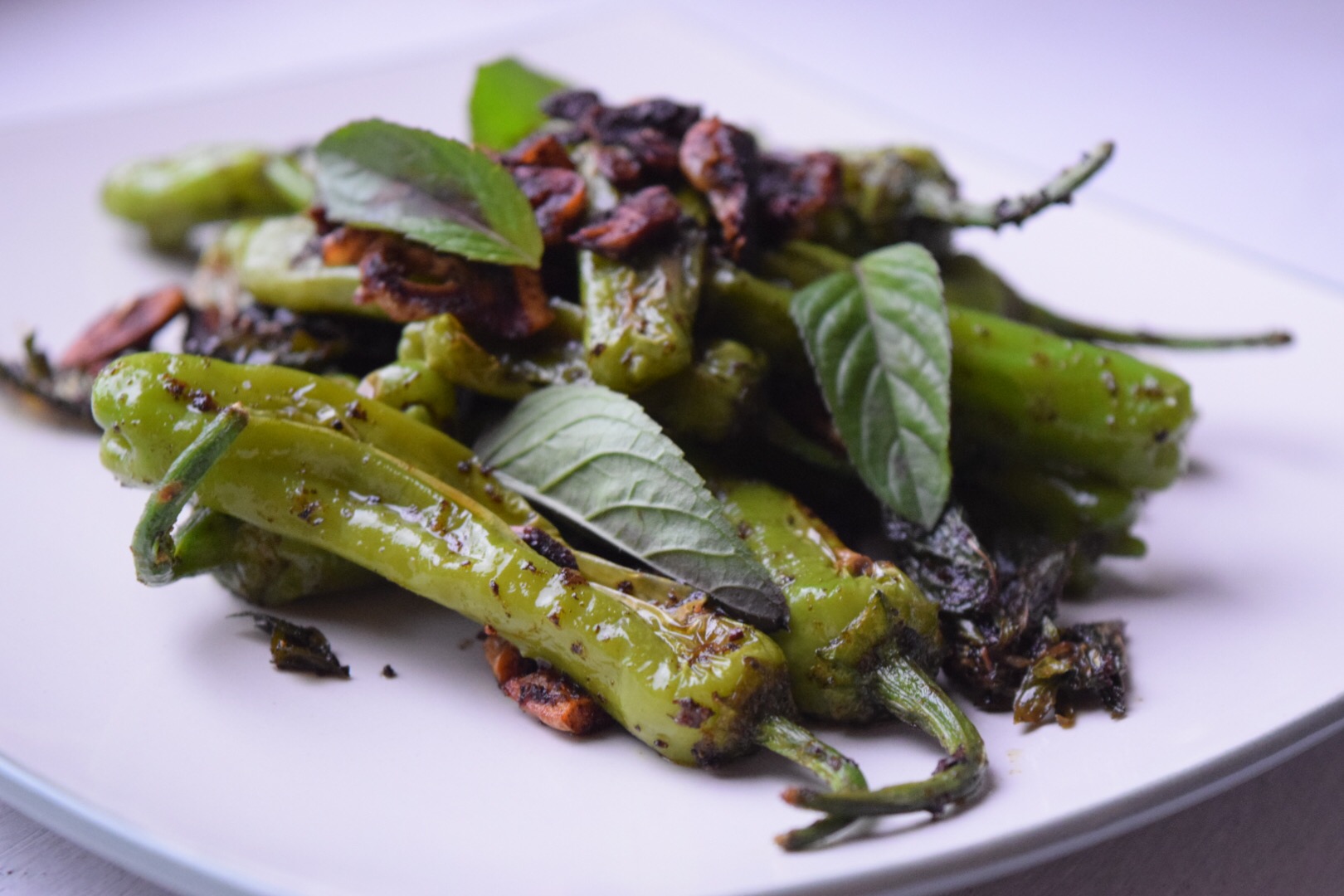 1. In a medium saute non-stick pan, place over medium flame. Add in vegetable oil, and when hot, add in garlic. Then add in Thai curry paste. After garlic coated with paste, add in shishito peppers and saute. After about a minute, add in the sprigs on mint.
2. Continue sauteeing until shishito peppers begin browning and cooking through. Add a little sprinkle of salt and pepper – be careful, the Thai curry paste may be salty, so you don;t want to over season. Garlic and mint should be crispy. Remove and serve as a side dish or eat with naan!