I recently visited Thailand with two of my closest friends and it was an experience, to say the least! Everyone was telling me that the food is amazing and that I will love it. So, I had pretty high expectations (as I normally do for things in life.. generally..everything..). We traveled through Bangkok and Phuket. I'm going to share with you my delicious adventures! I'm getting hungry just thinking about it again..mmm…
BANGKOK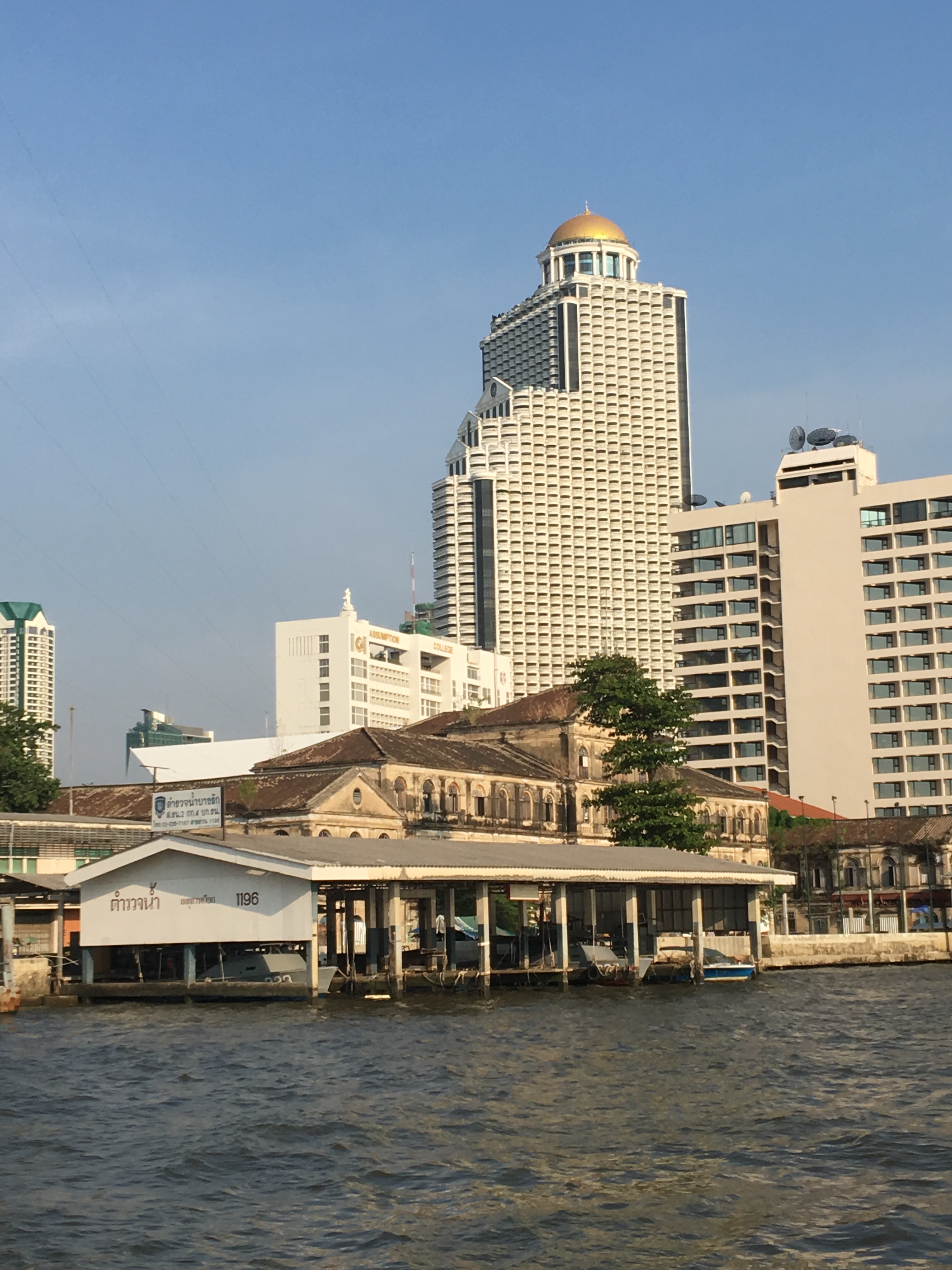 We had our first meal in the hotel, which was amazing, but definitely pricey. Because there are visitors from all over India, the Middle East, Europe, and Asia, a lot of restaurants offer many cuisines. We were ravished from our travels, so leaned towards ordering with our eyes instead of our stomachs. I ordered a Mango Martini, an Indian dish – Hara Kebab (spinach cakes) and a Thai dish – Phad Thai veg. Feast your eyes: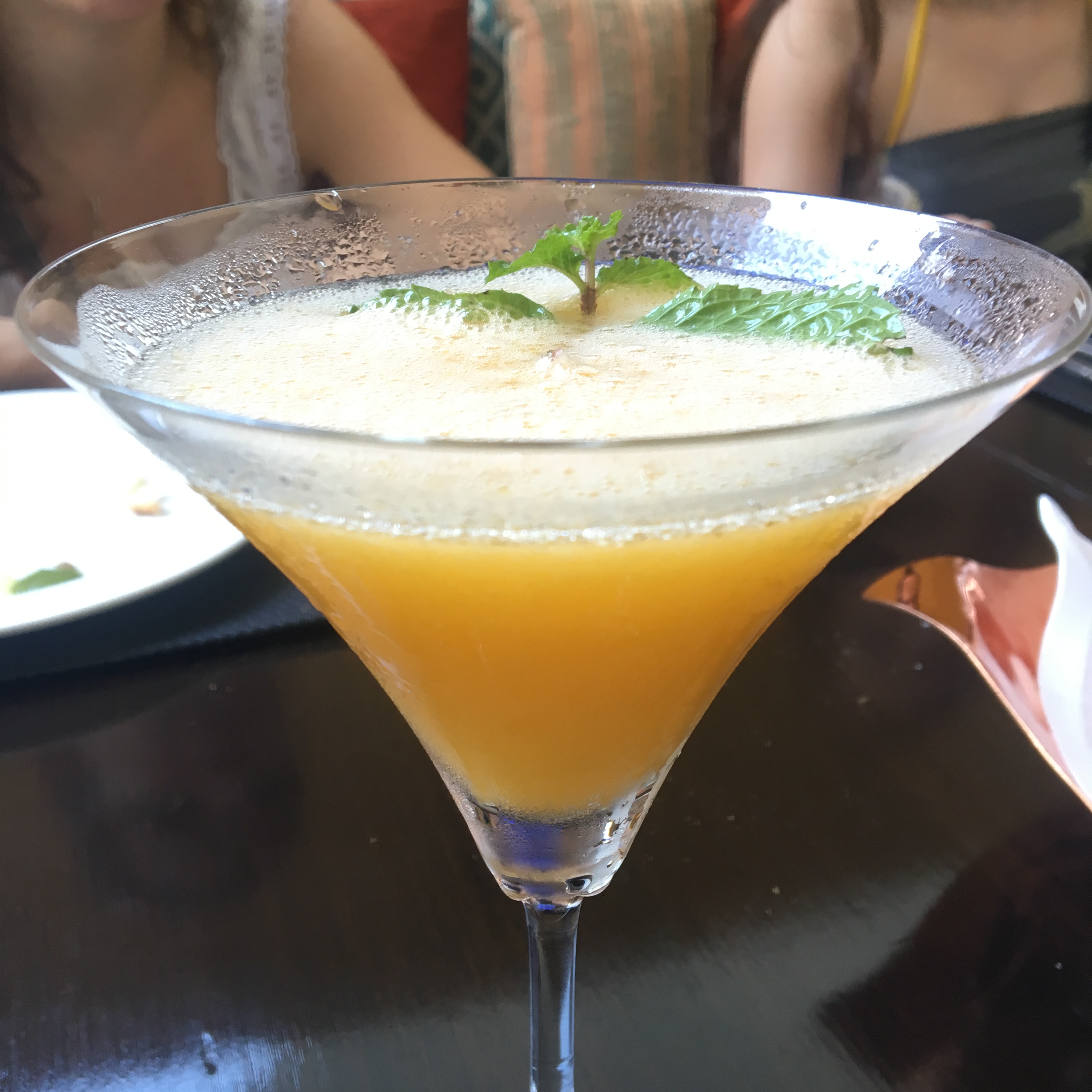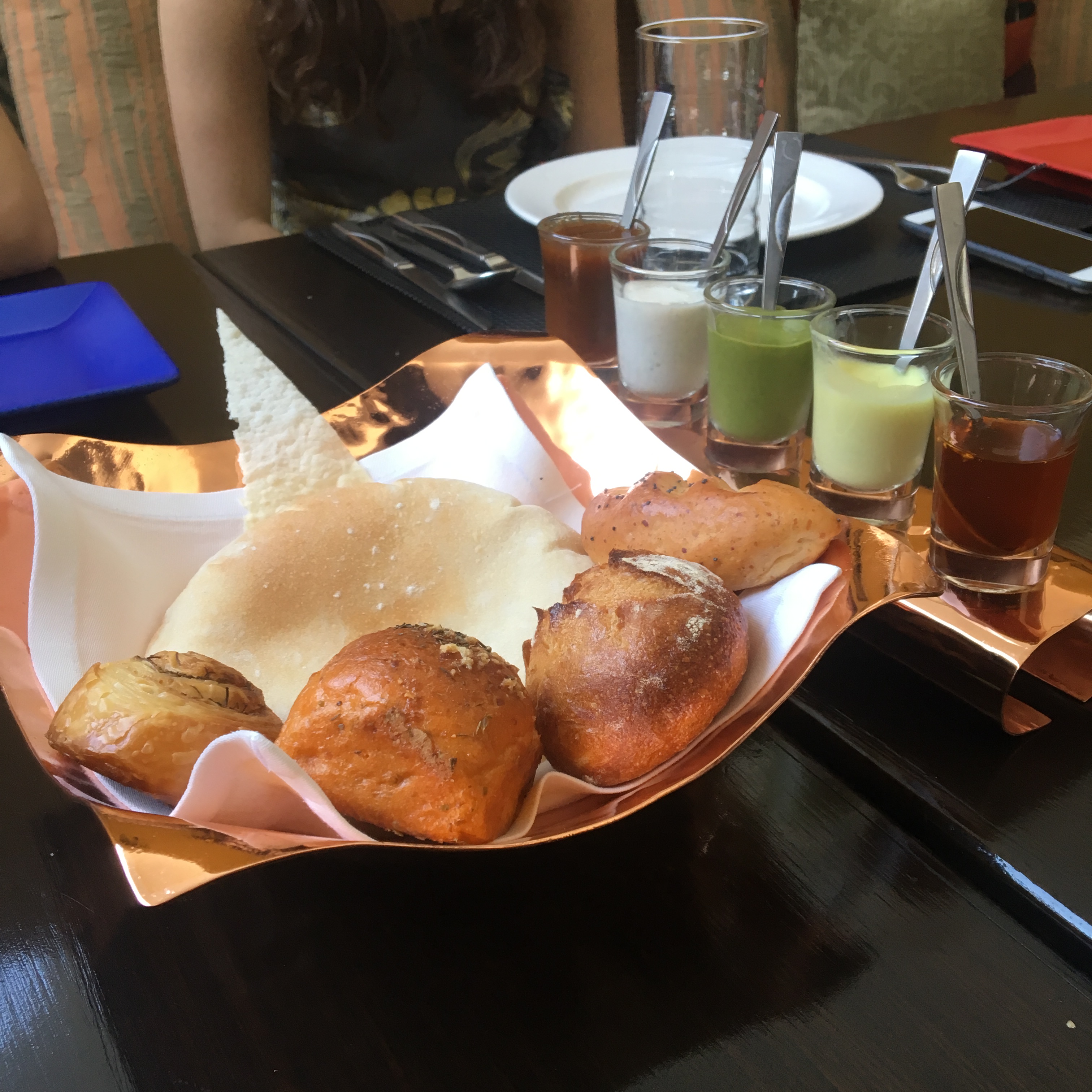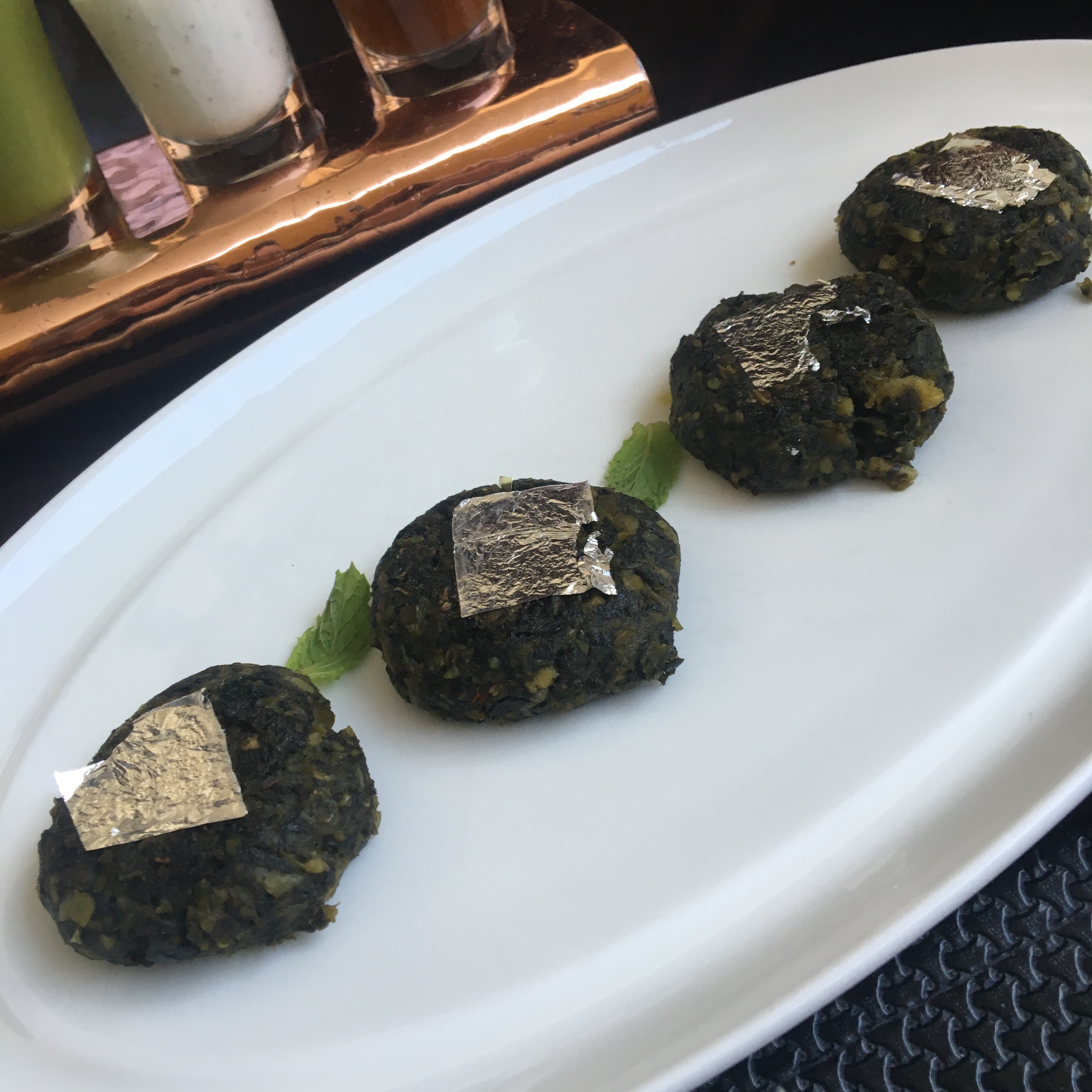 Just look at that egg!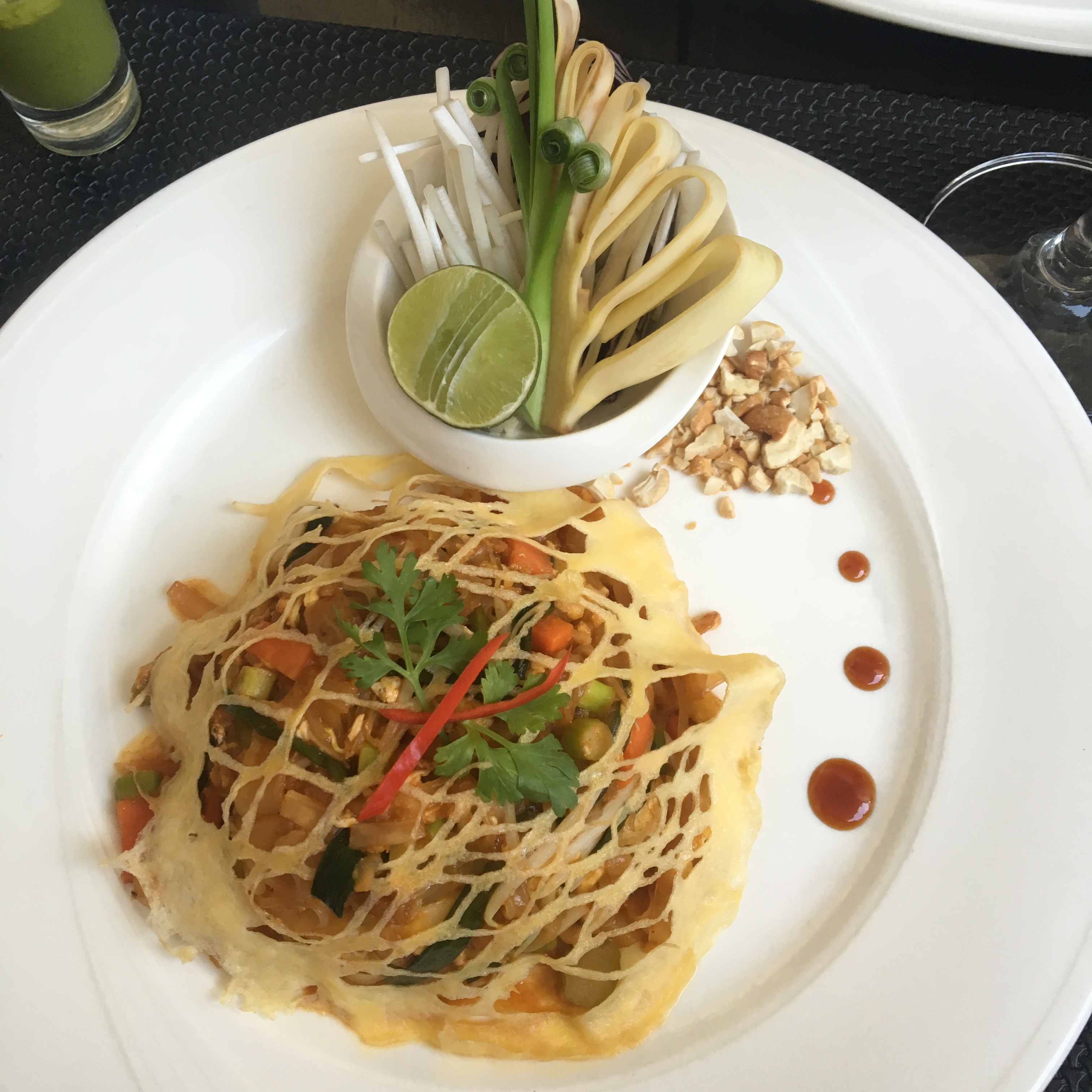 Local Restaurants in Bangkok: 
Generally when traveling to other countries the produce tastes much better. I'm not sure if that's a function of being a tourist or that their produce is NON-GMO. Either way, I was indulging my face in every kind of fruit and vegetable available to me. I haven't given each of the restaurants I visited a full review, but I will be sharing pictures of everything I ate and drank!
Ice Cafe: 
They played Top 40 jams and had cute seating outdoors. We ordered a couple if things to eat. This was our first our of hotel food experience, so of course I had to try… Mango Sticky Rice.
Breakfast: 
I wish I remembered the name of this restaurant, but alas I cannot read Thai and was not as diligent with my camera as I should've been. It was cutest restaurant – interior had a very Thai fishermen-esque getup. And they did not speak a word of English. But I was able to get my order in! A spicy omelet and coconut shake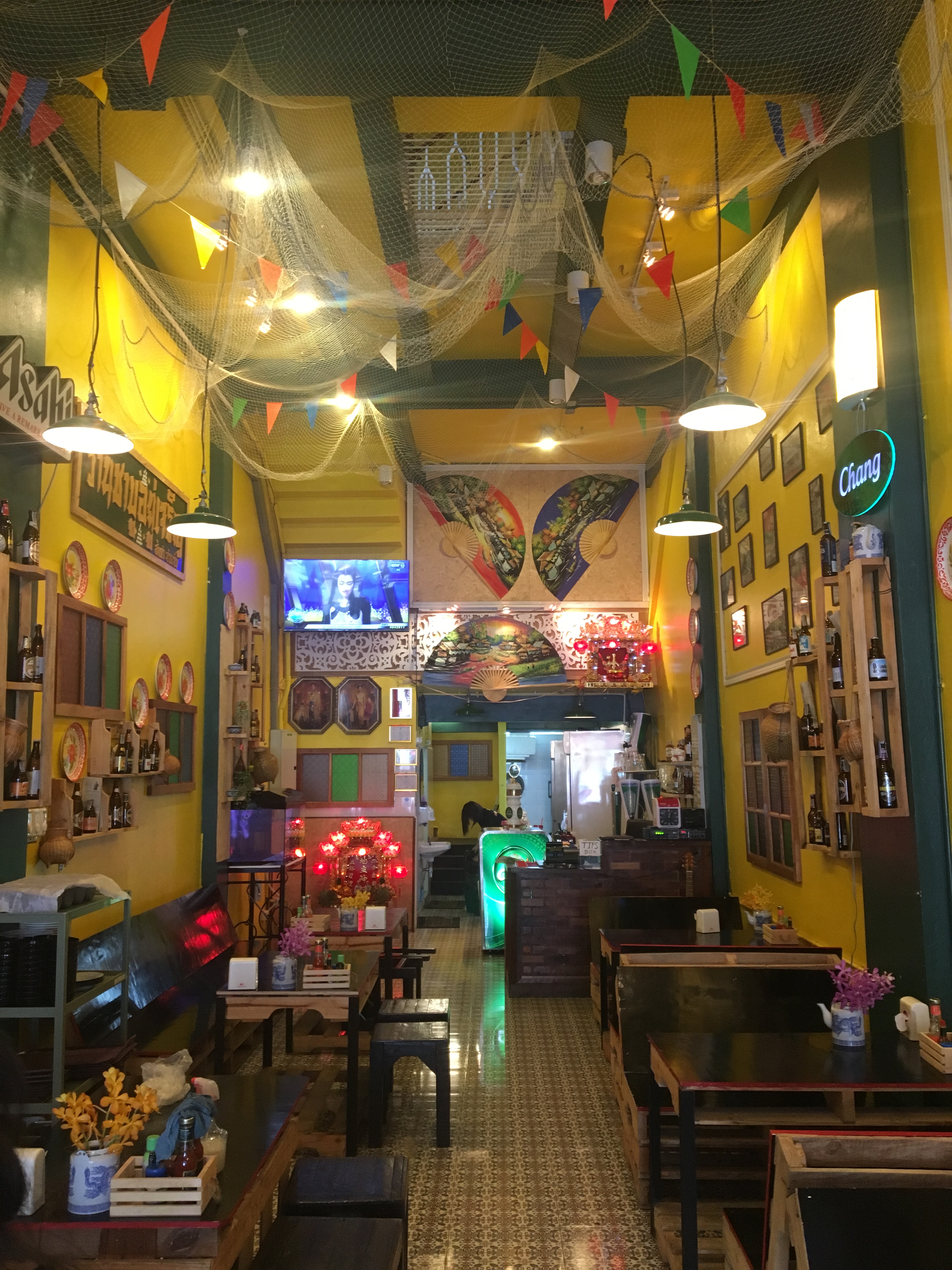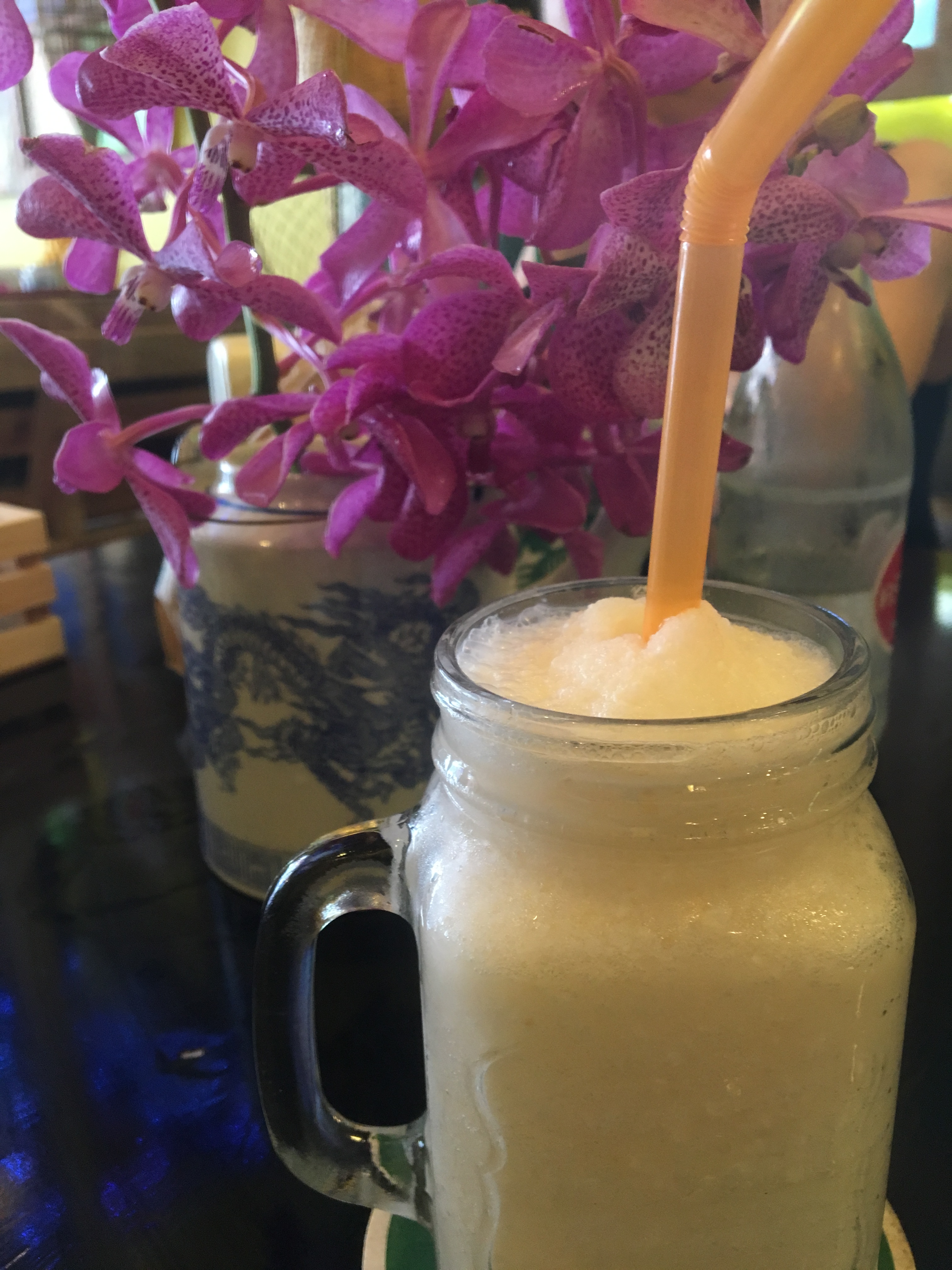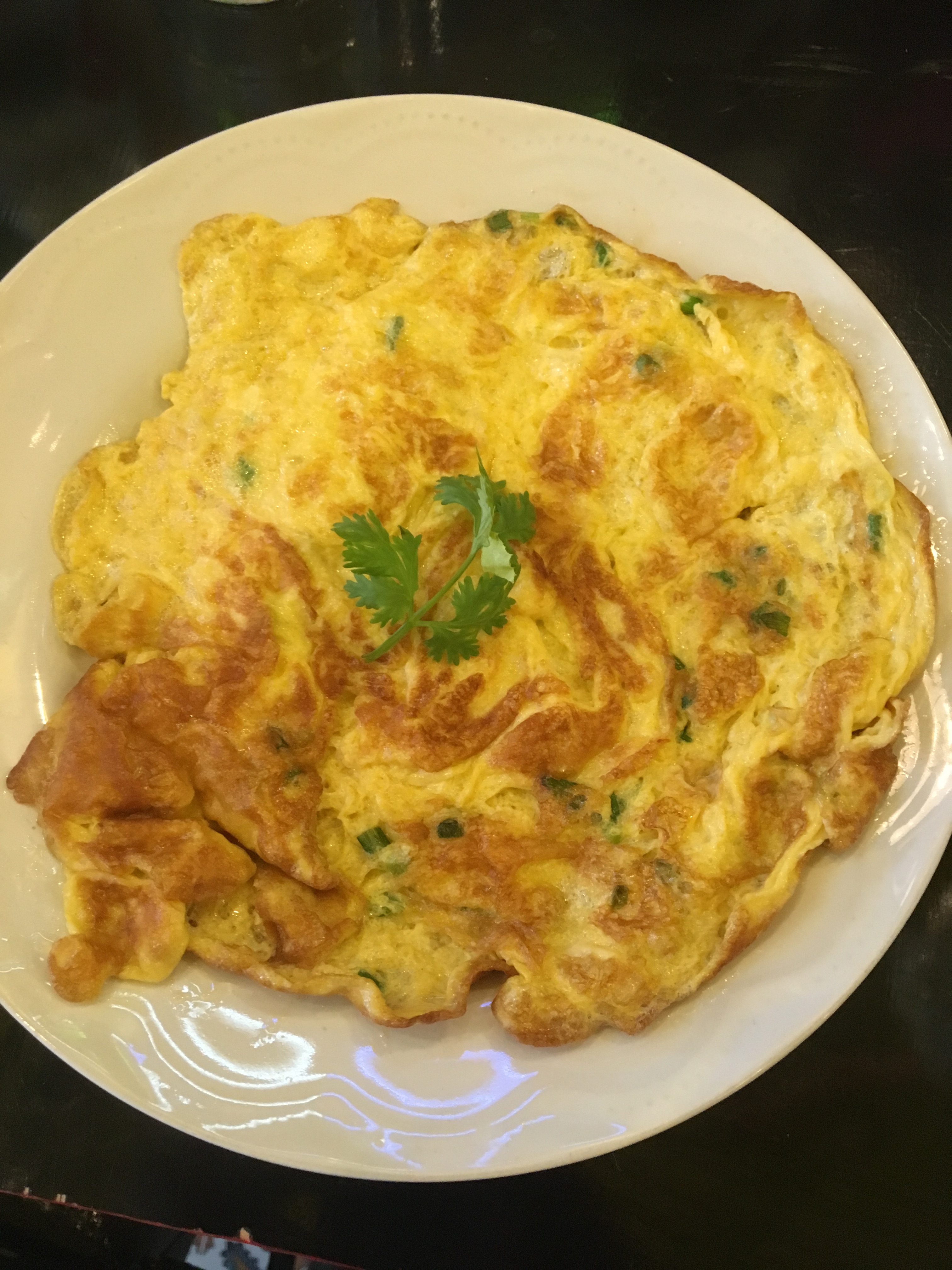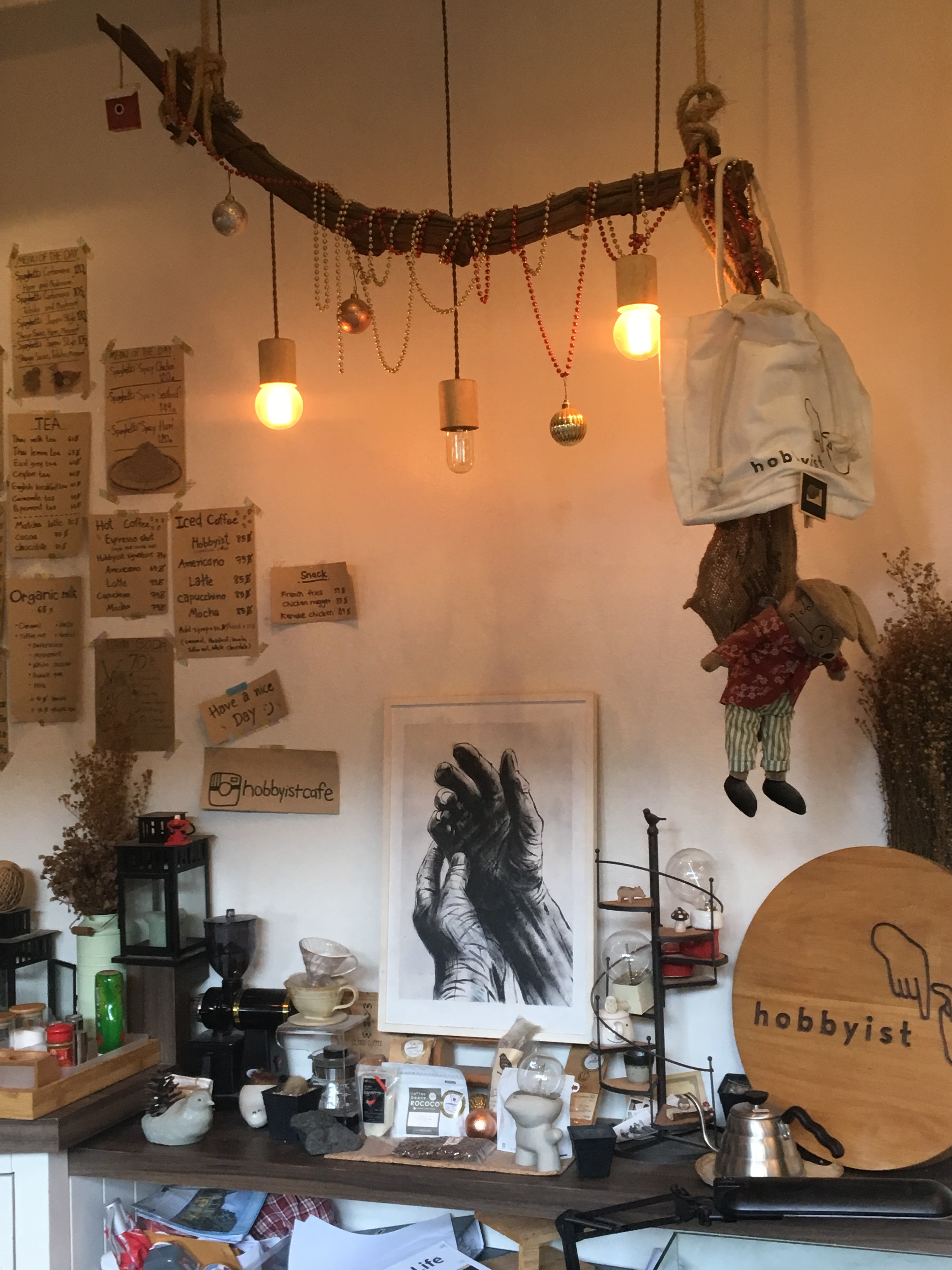 On our way back from a day full of Temples, Riverboats, and heat, we stumbled upon the cutest coffee shop called Hobbyist Cafe. It was 100+ degrees out, so no, I was not getting coffee, but a Watermelon Shake instead, yum!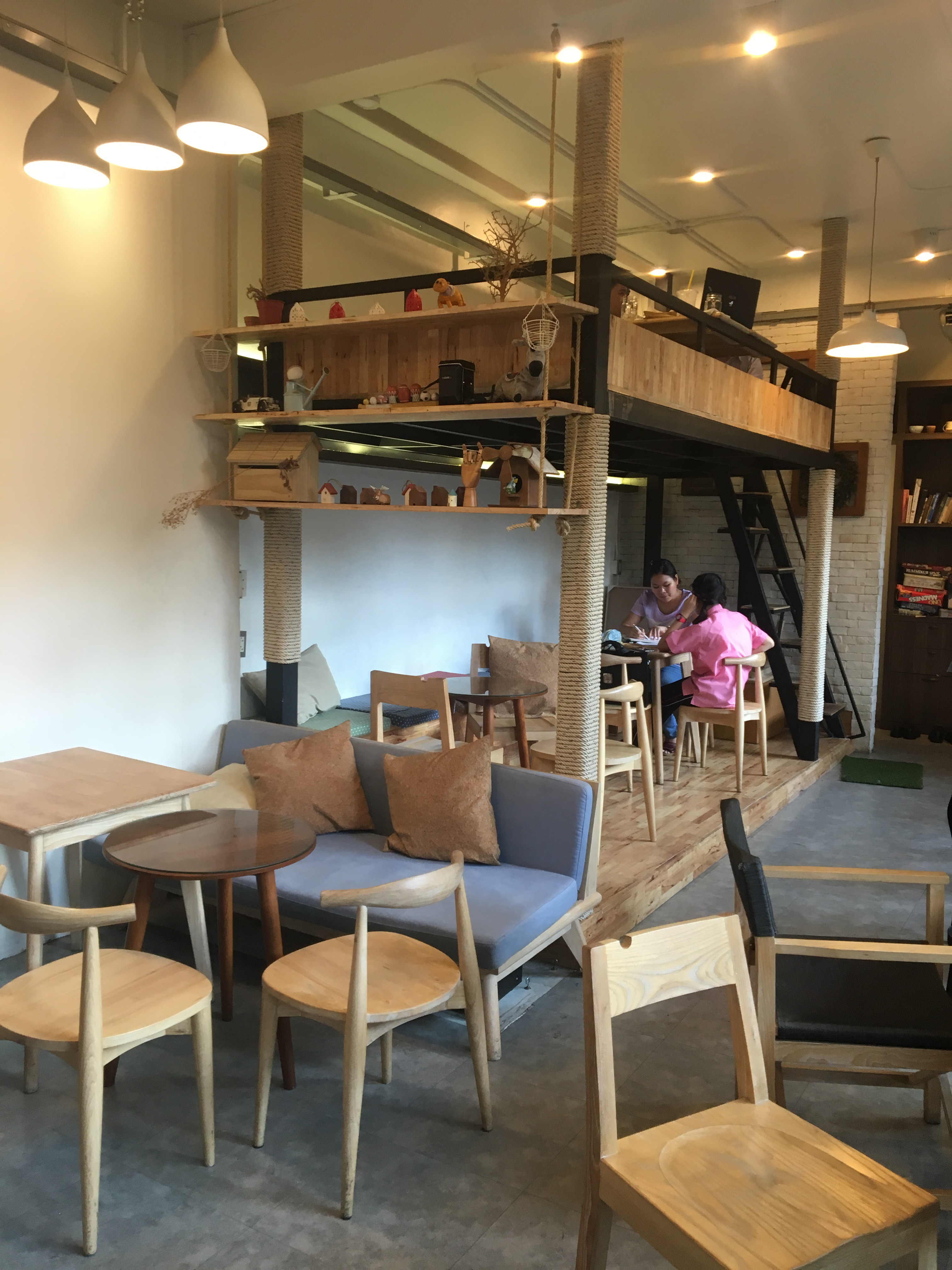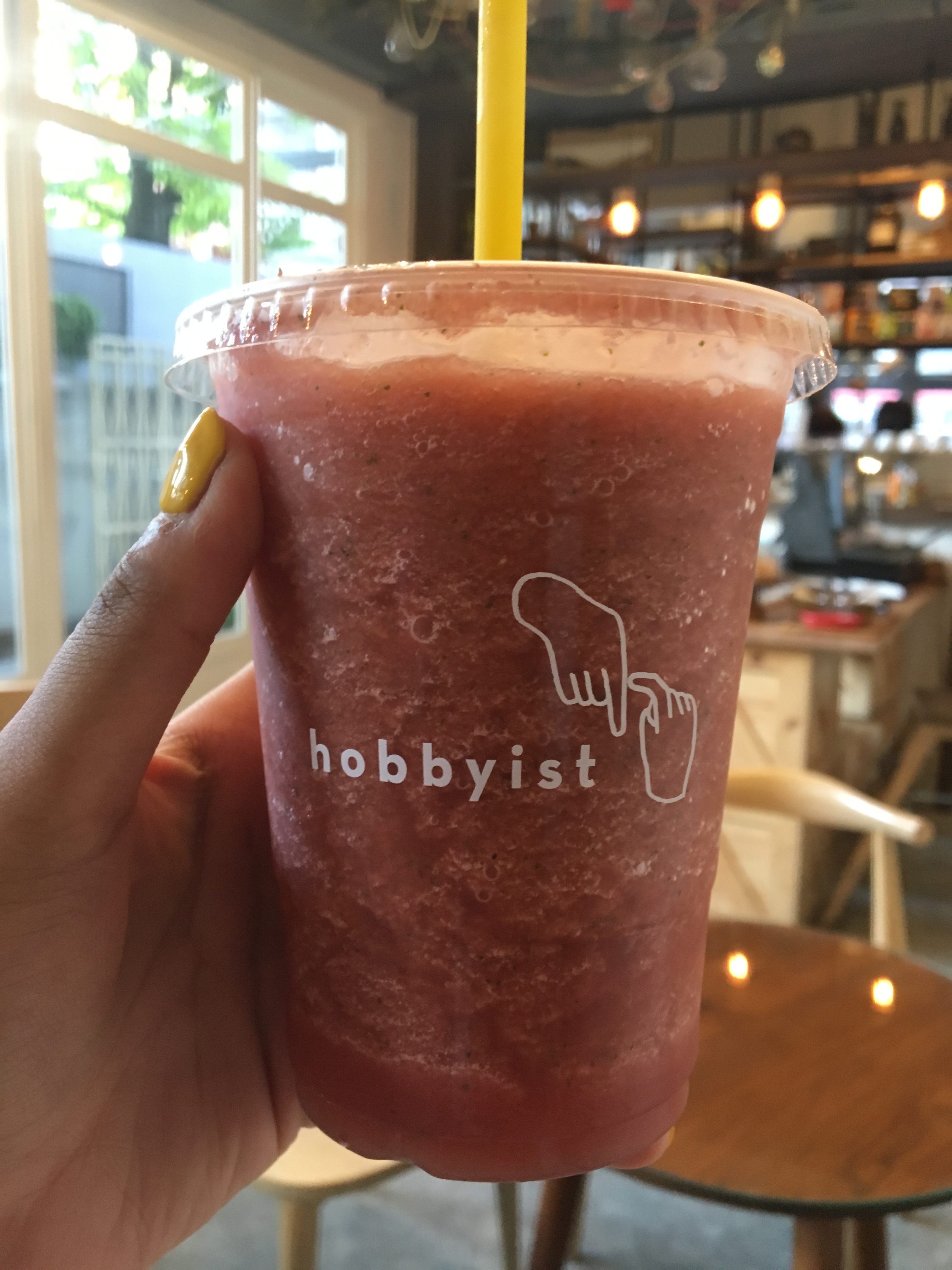 Located in a shopping center, but you would never know! Covered by tropical trees with hues of grey and accents of orange and pink. It was a lovely atmosphere and my curry was great, but definitely not the best.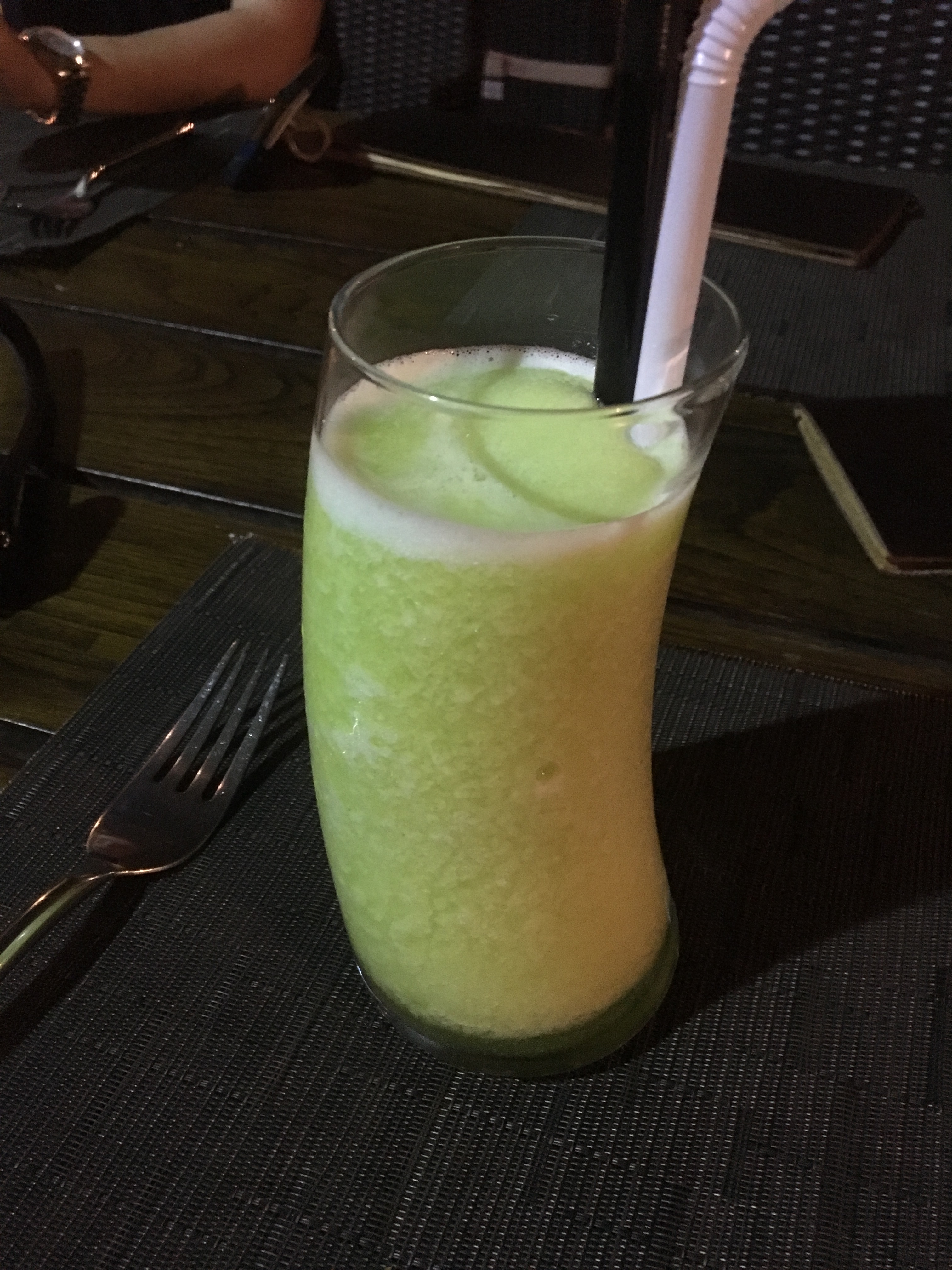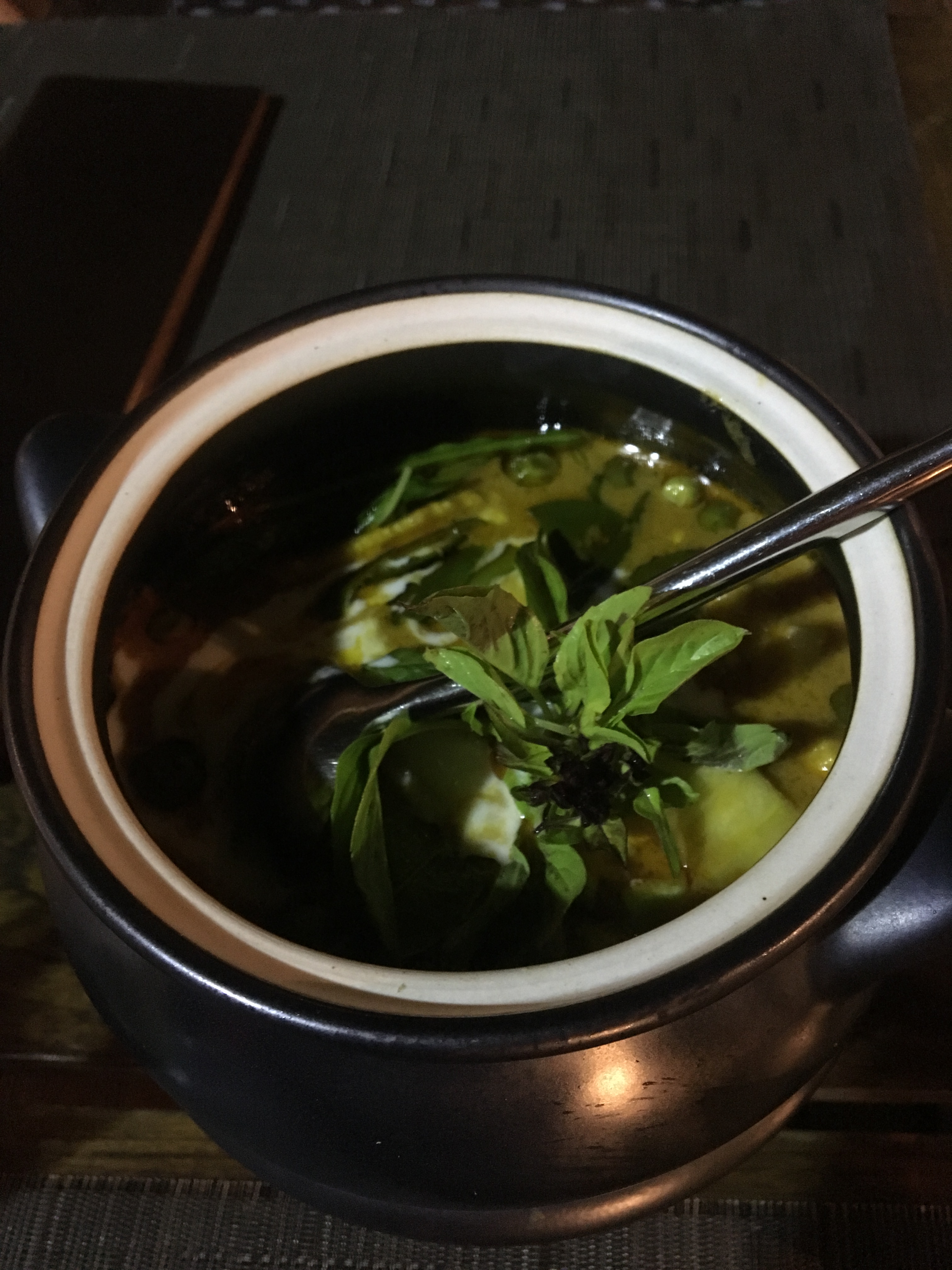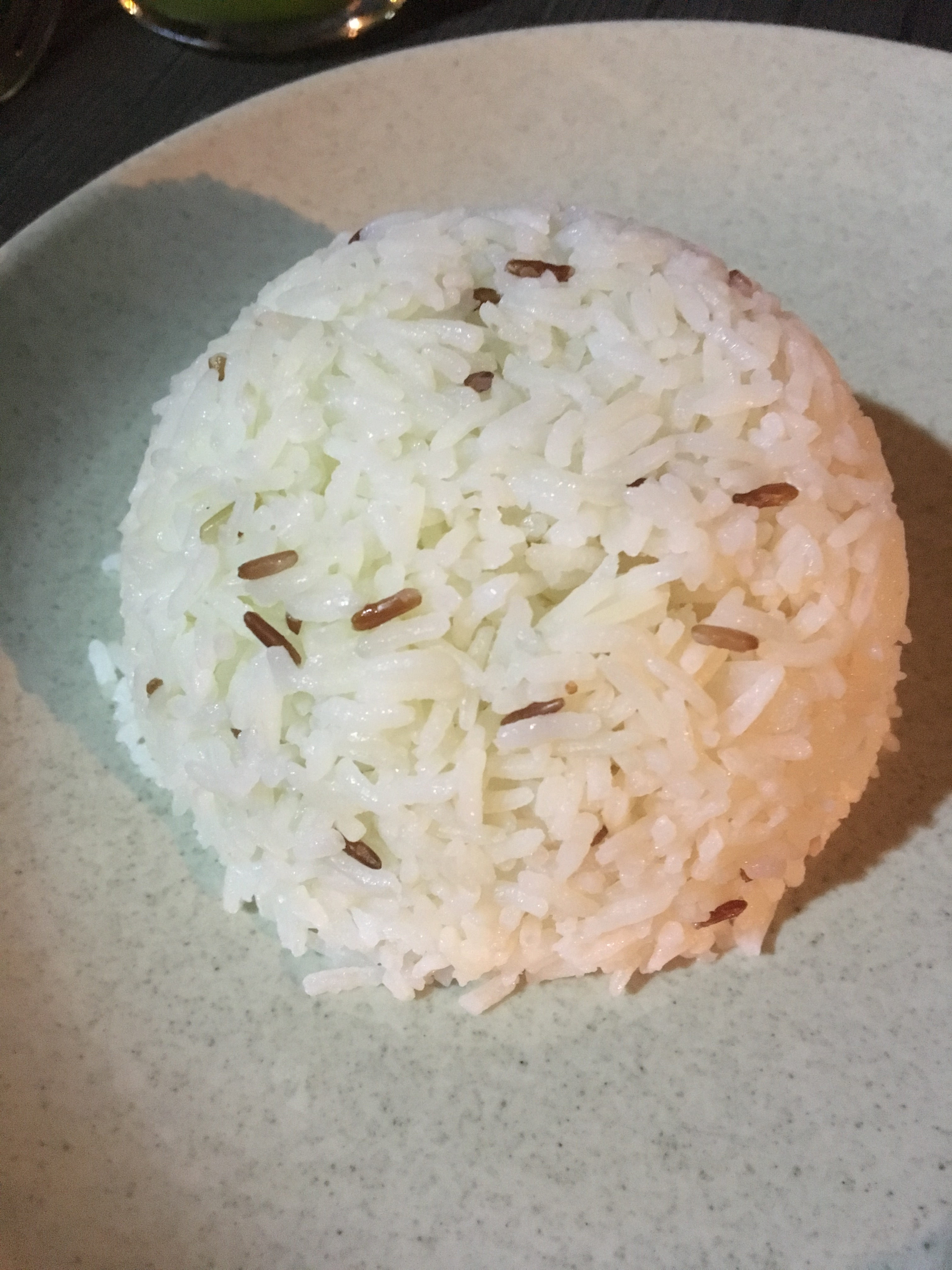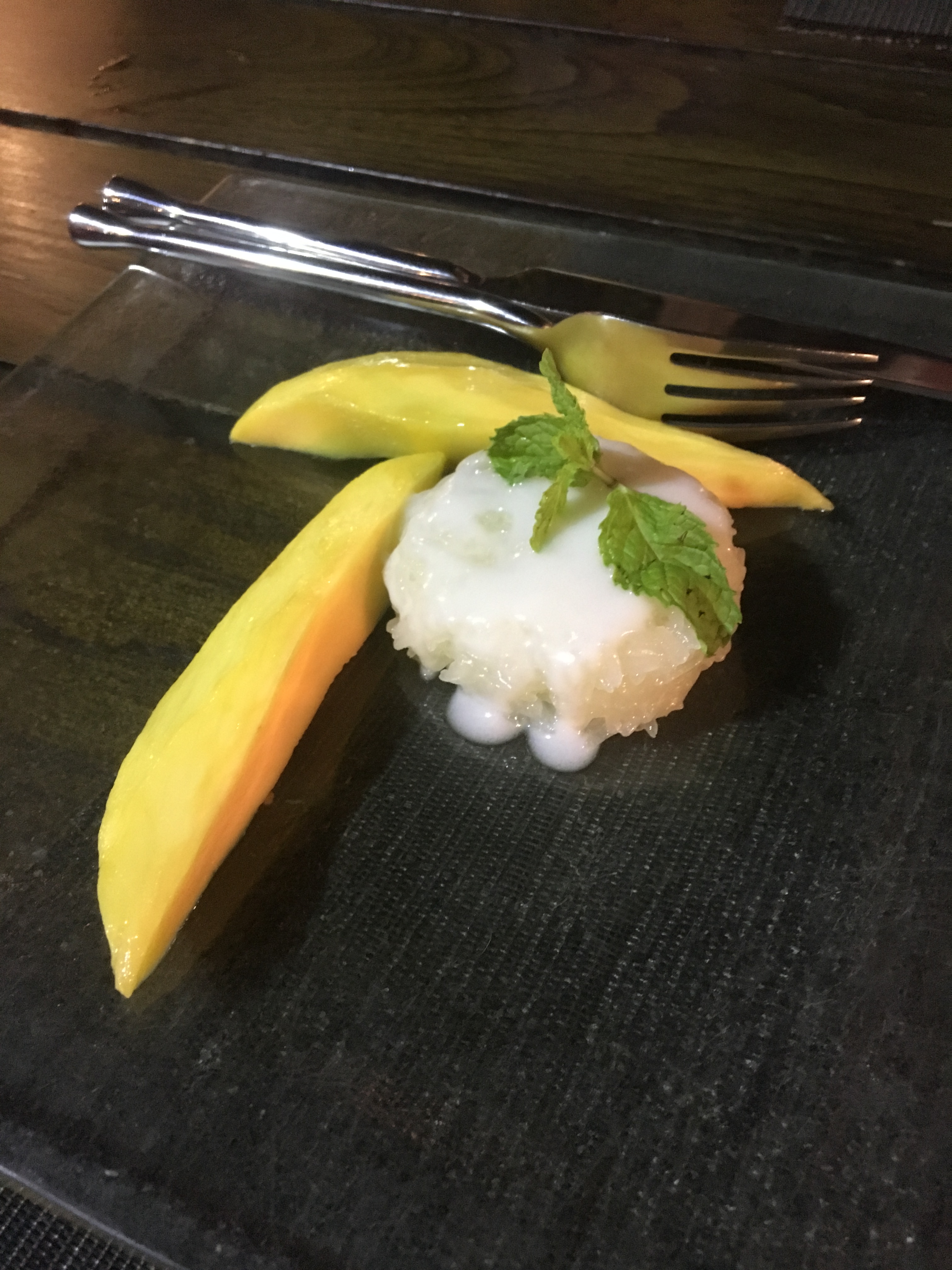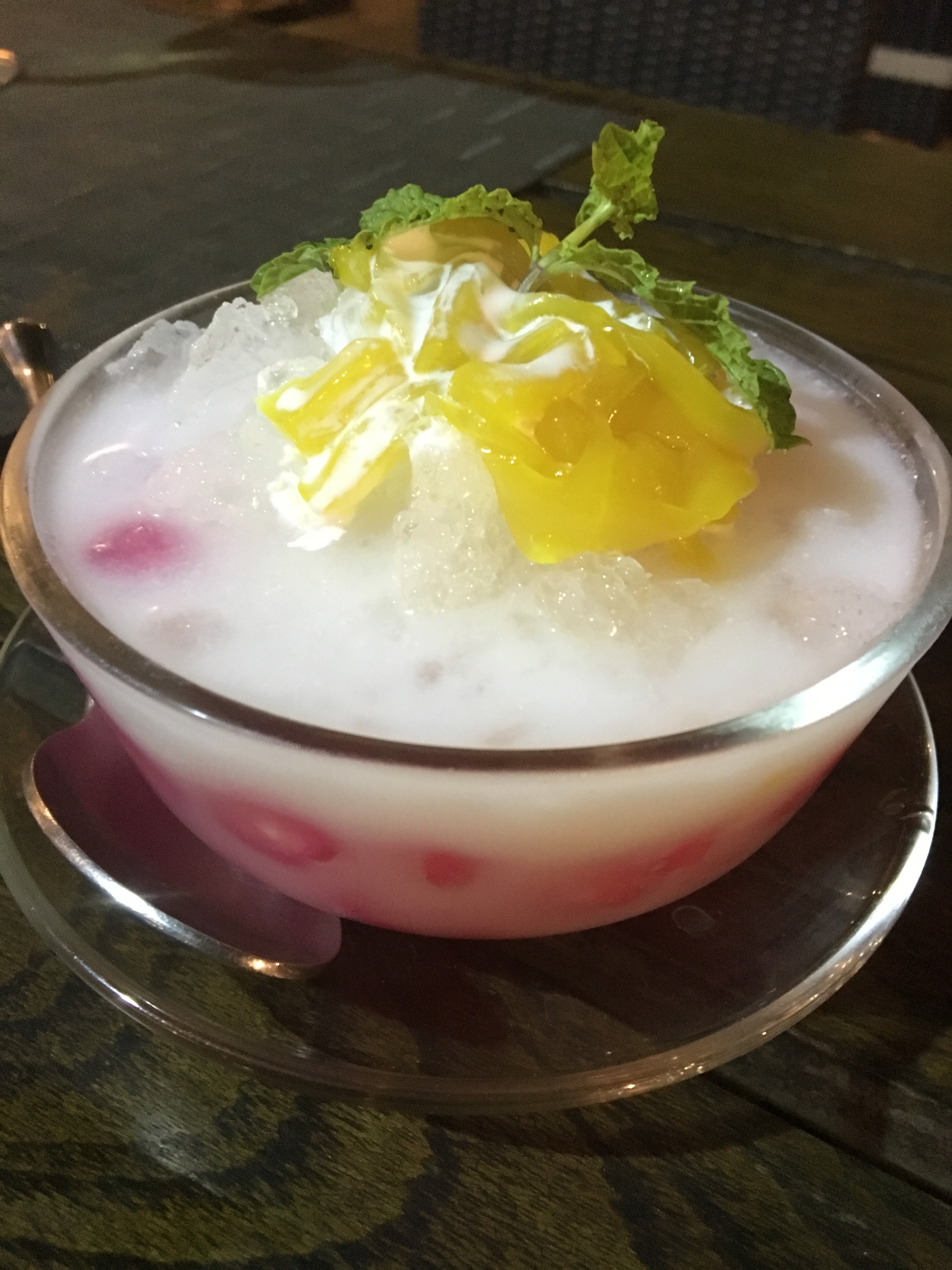 Blue Elephant is a global chain, with locations across Asia and the Middle East. It was started by world renowned Chef Nooror and has excellent reviews. We decided to spend one of our last nights in Bangkok in style and indulge in Blue Elephant's pre-fixed tasting menus. I of course opted for the vegetarian menu. The quality and taste of the food was excellent – I felt like I was sitting in Chef Nooror's house as she served me homemade curries, rice, and Thai salads. The service was beyond exceptional – but I think going to any Asian country as an American, will result in a very positive perspective on service.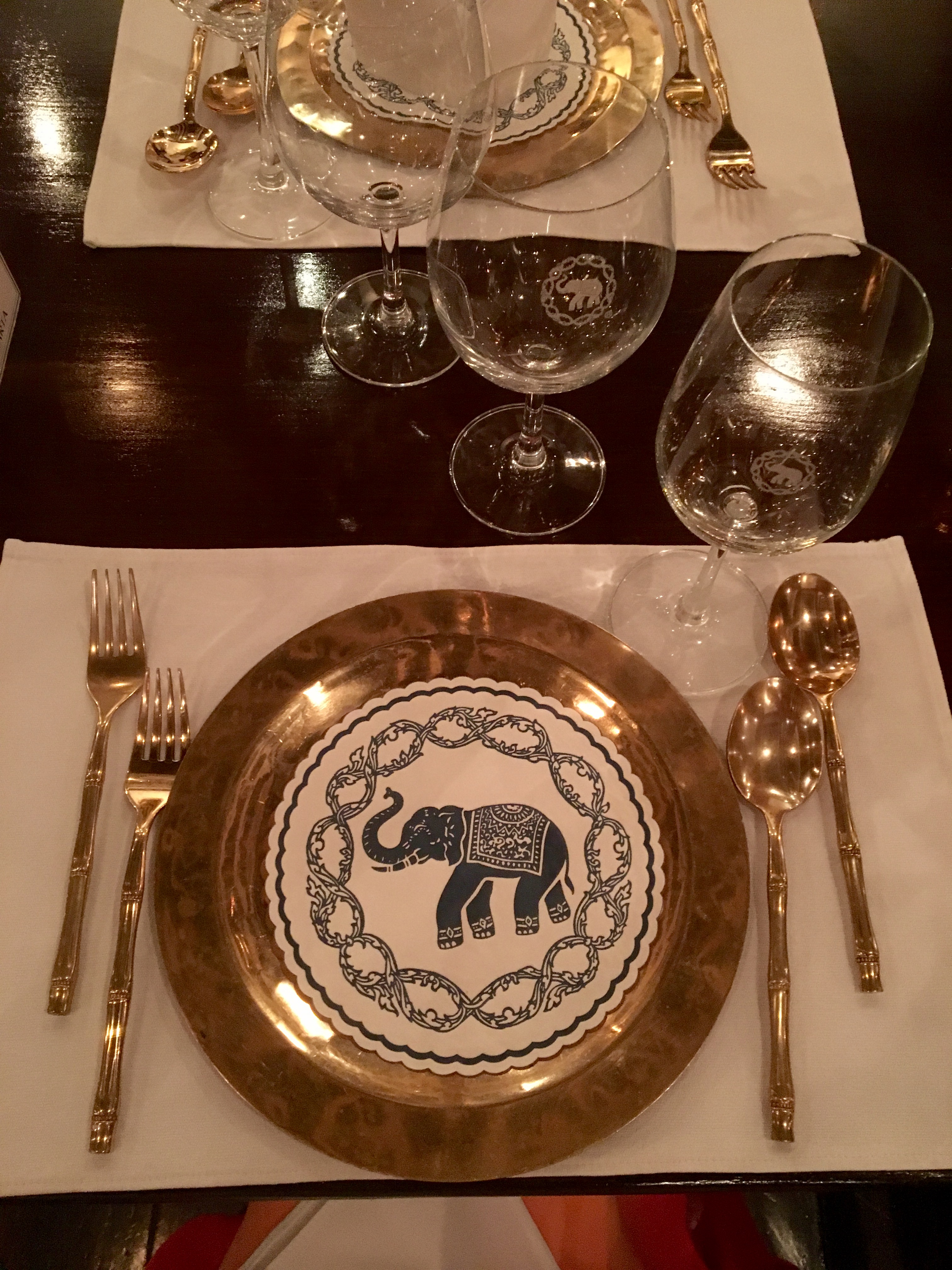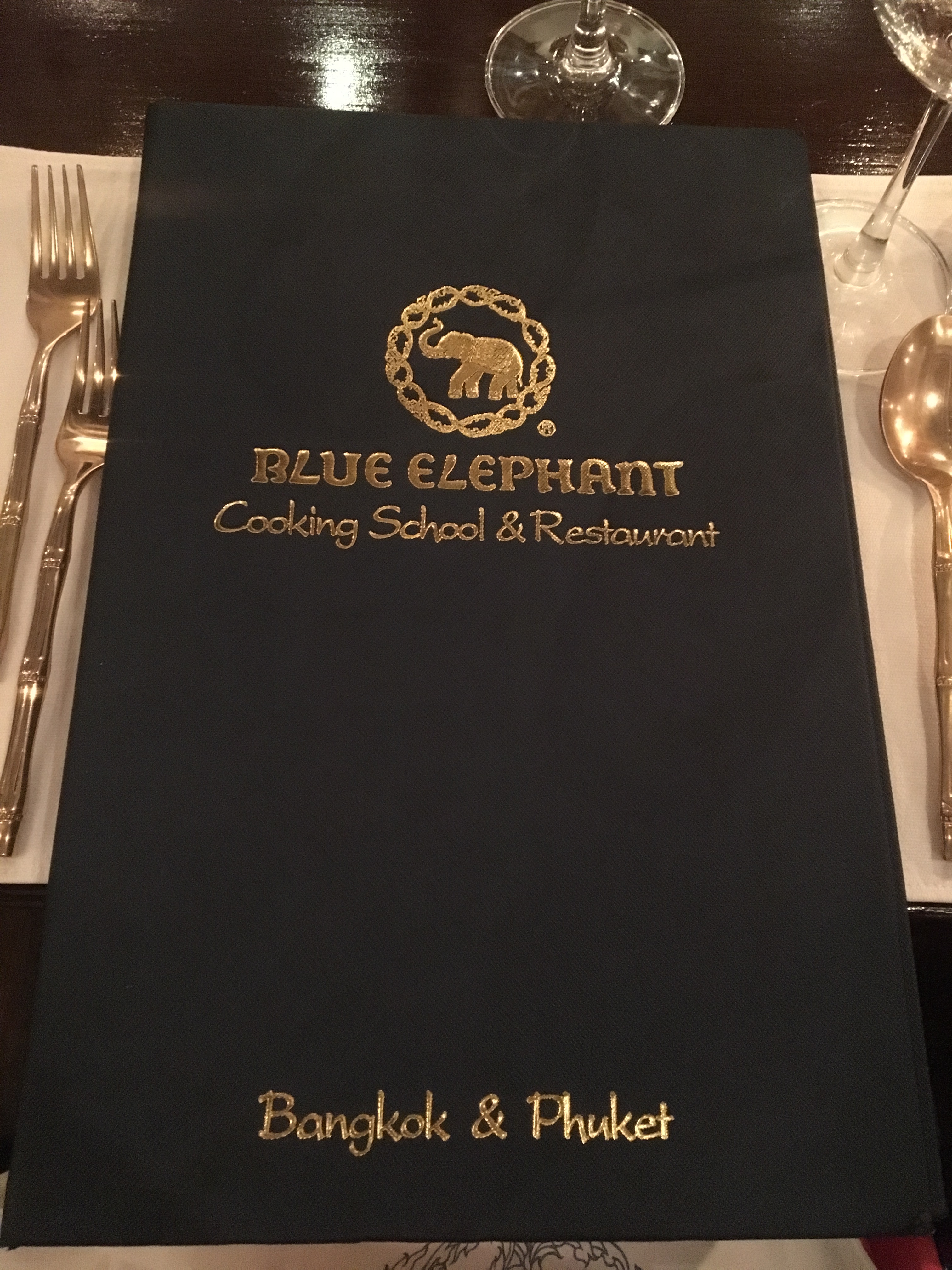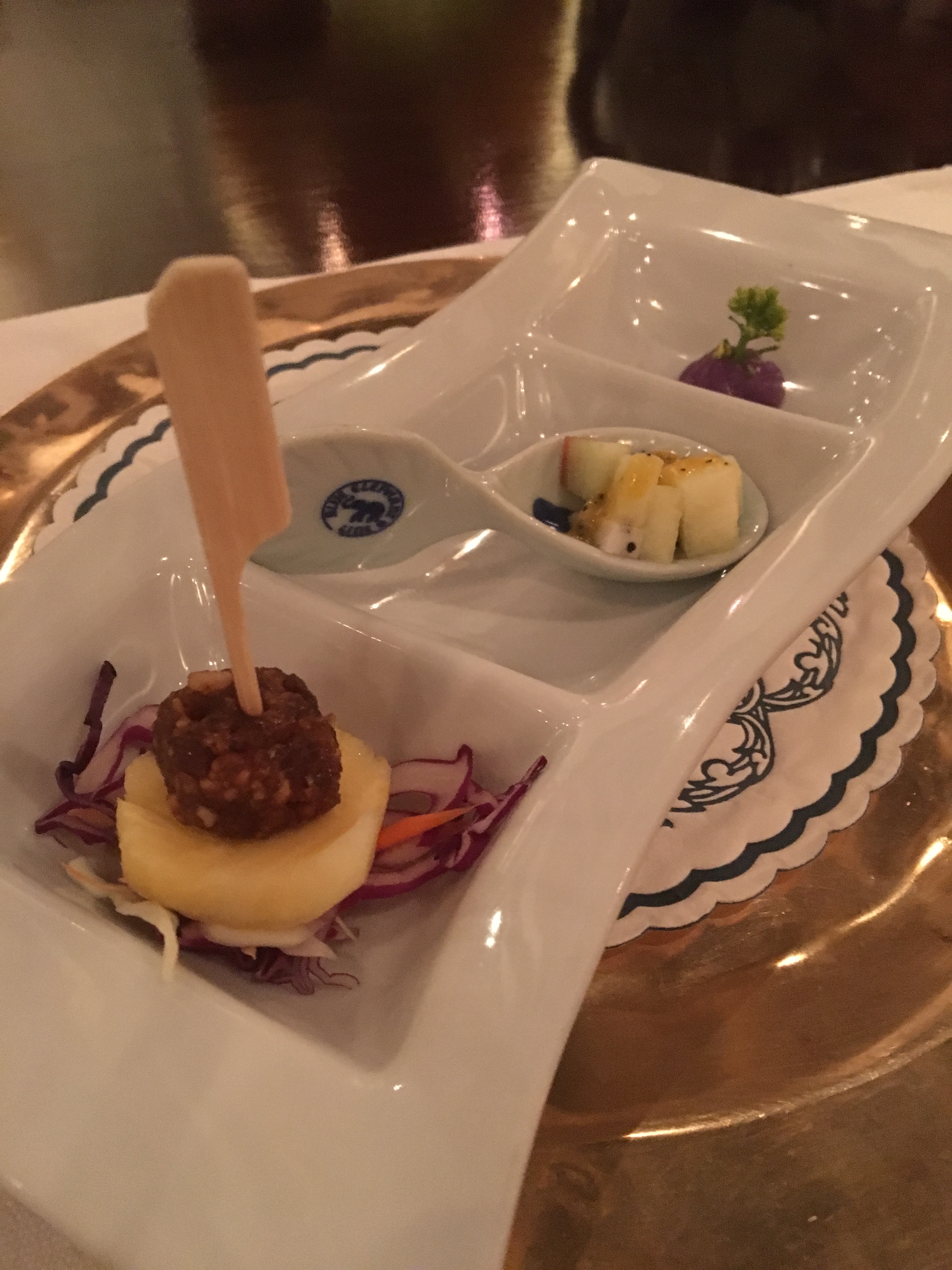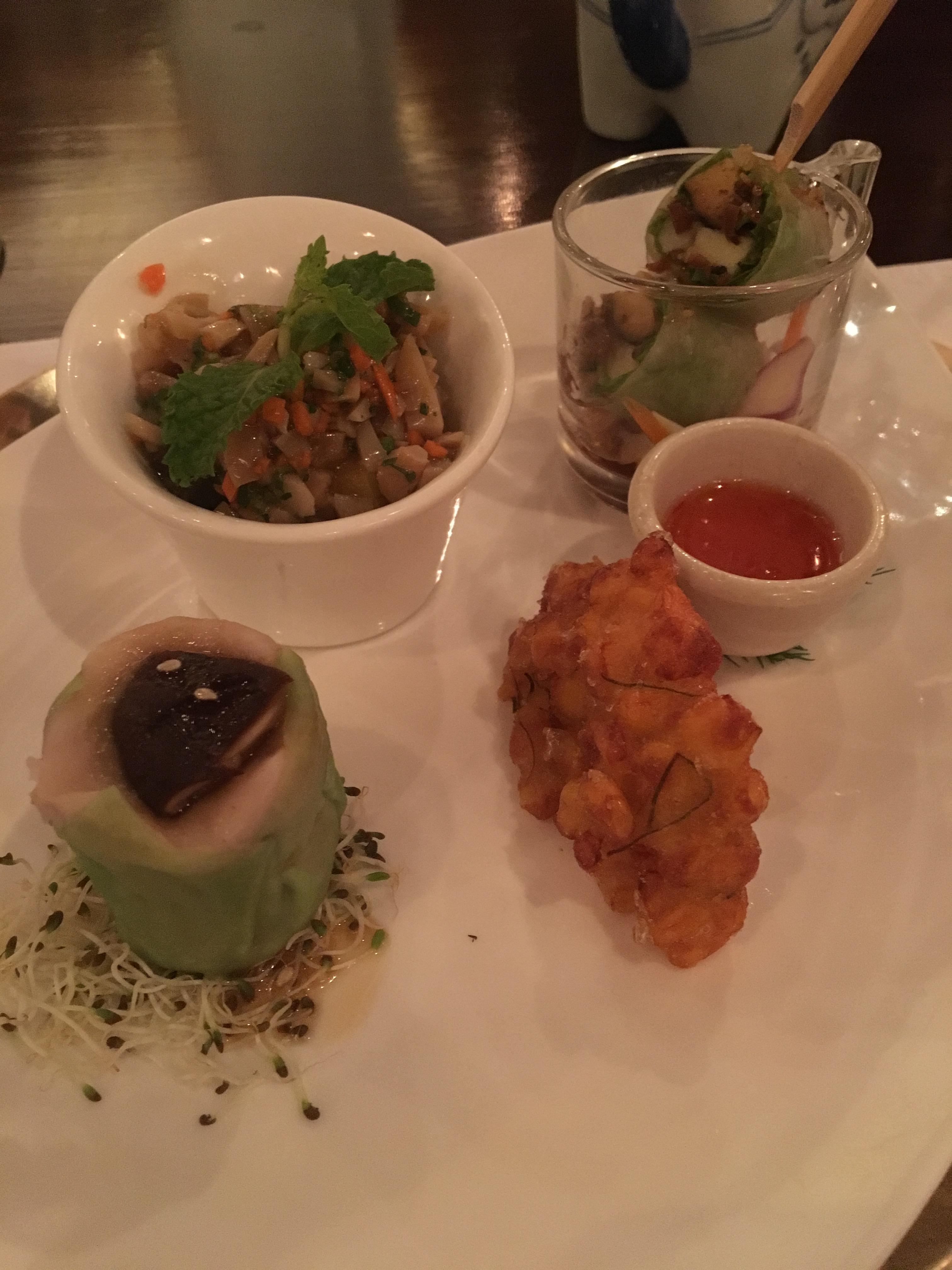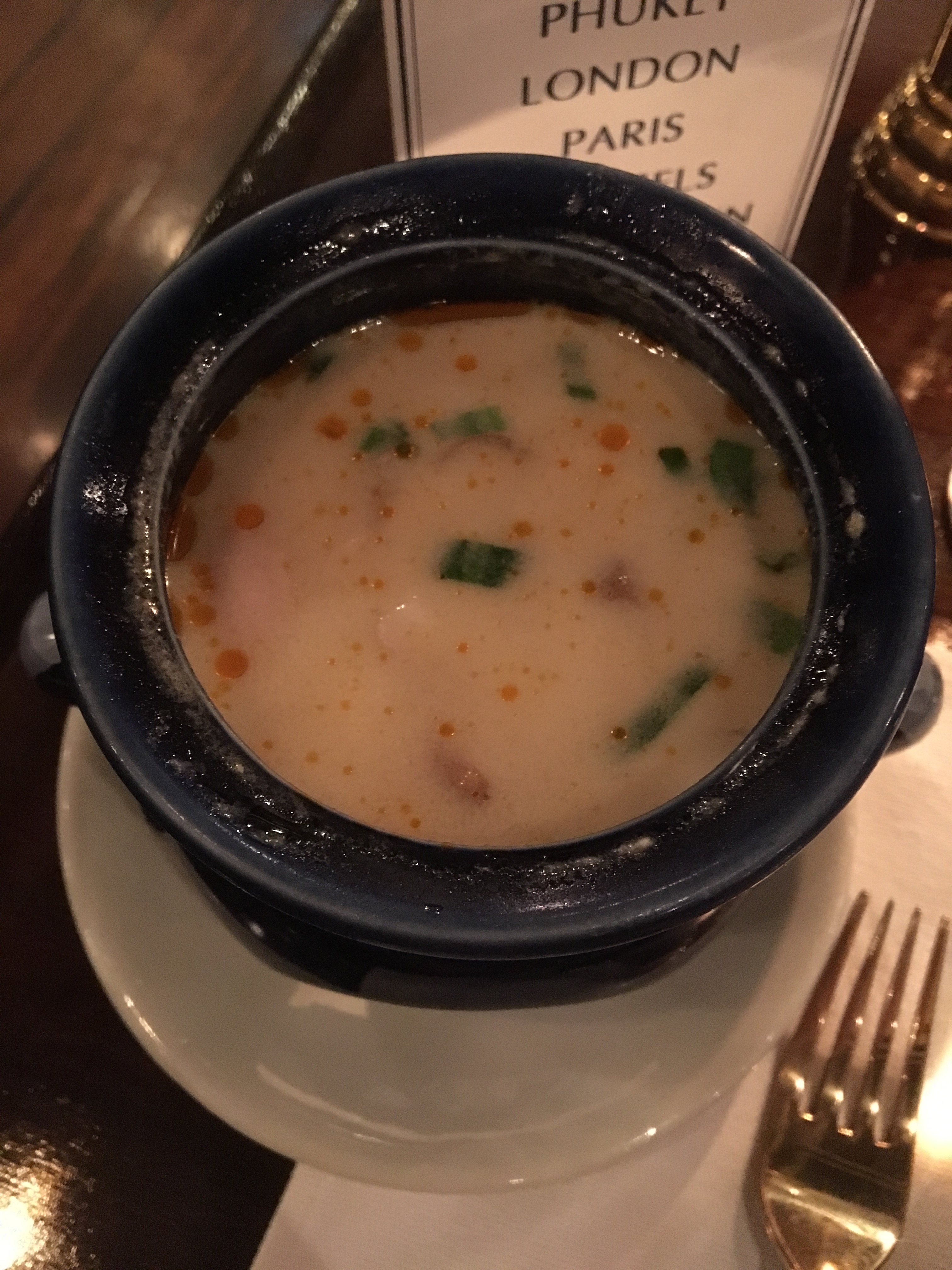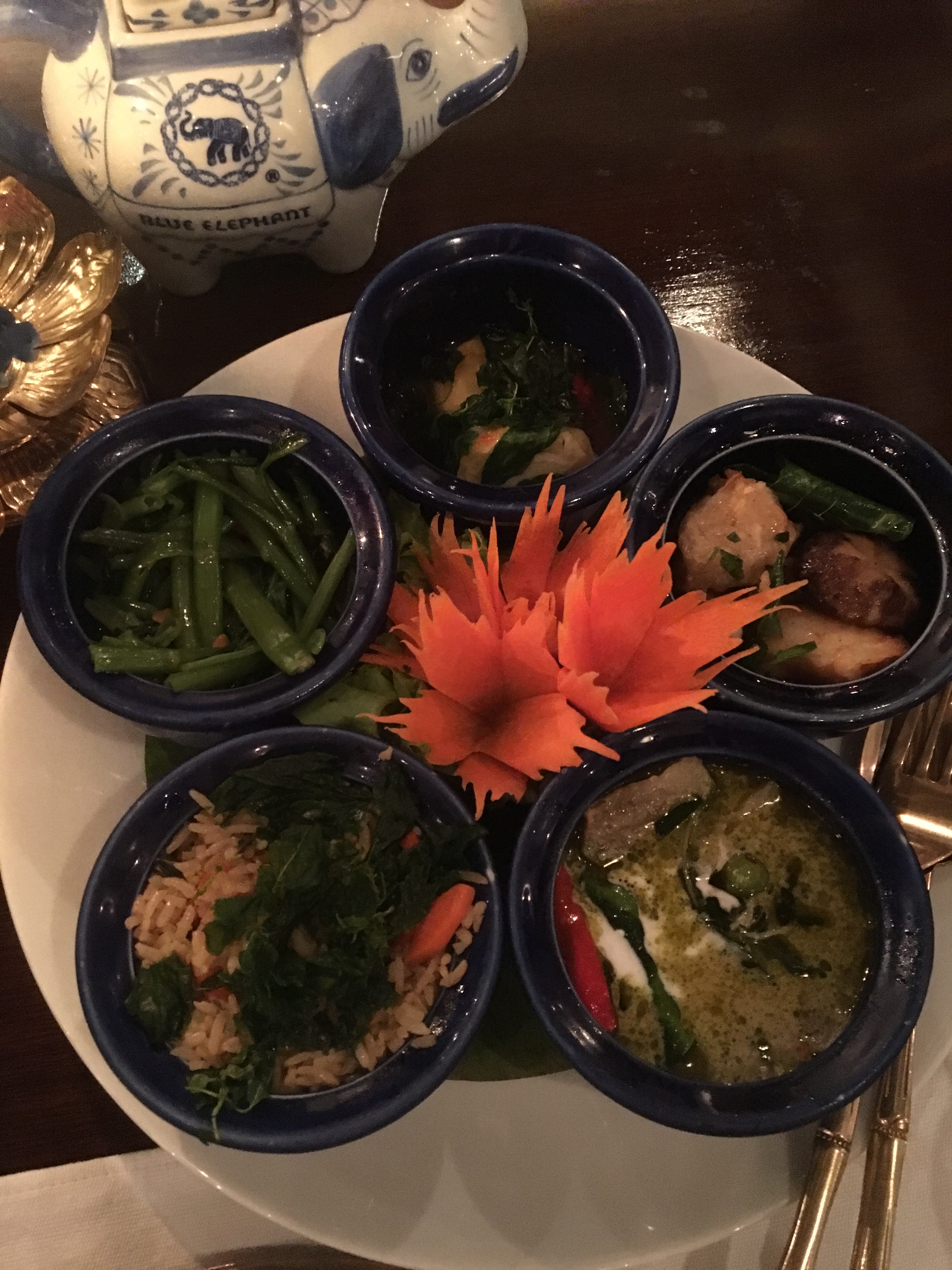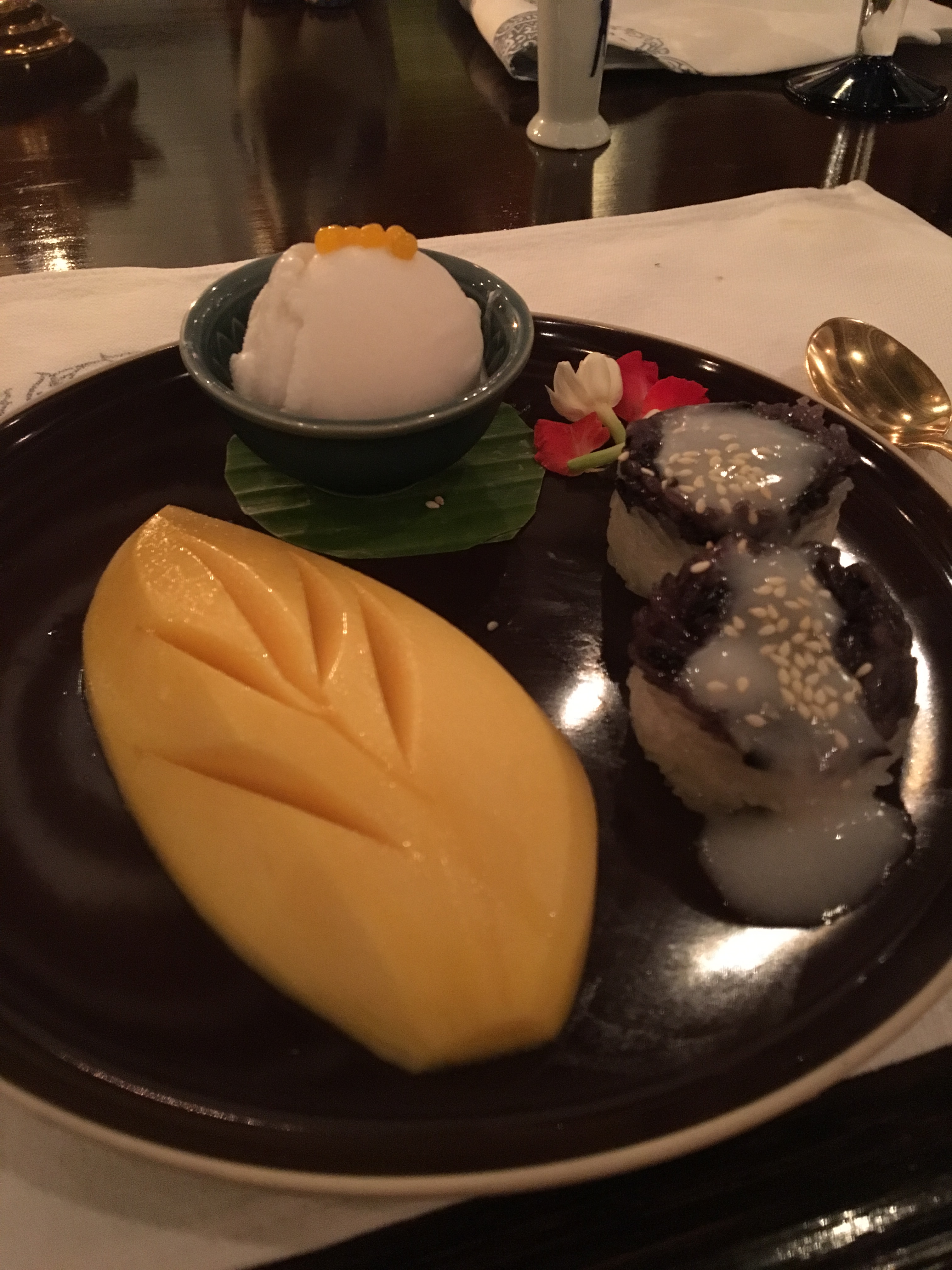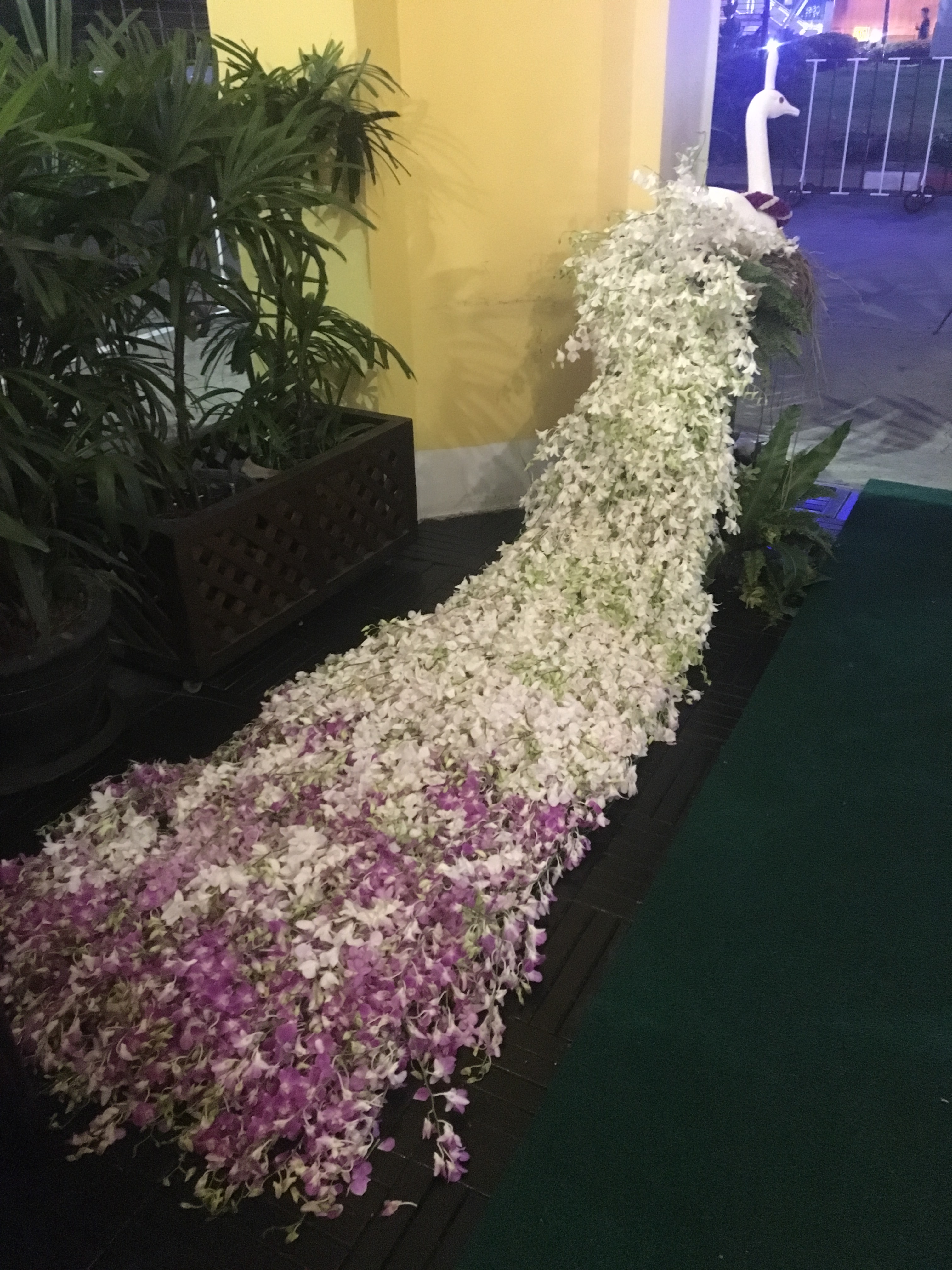 Okay, anyone who knows me, know that I will never turn down fast food in another country. Why? Because there are so many different options, and there usually tends to be more vegetarian options at international fast food chains. We went after a night out on the town – went to a "Thai rich people club" to be accurate. So given that we had to spend money like "Thai rich people," there was not much left for food. Hence the McDonald's. I had the  'Pinky Choc Pie' – basically a chocolate pie where the crust has been tinted pink.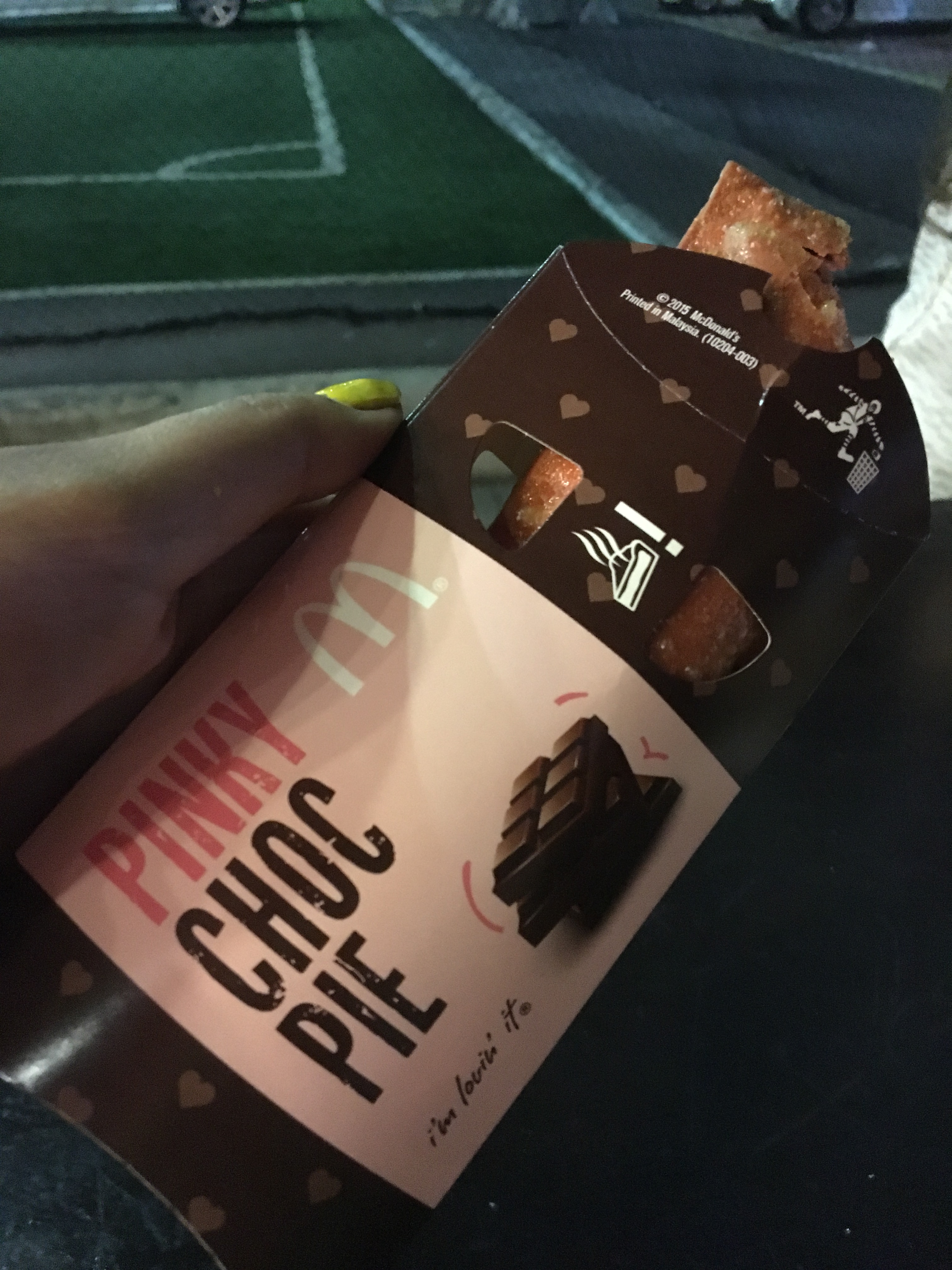 PHUKET
Upon recommendation of my sister and brother in law, we stayed at the Indigo Pearl Resort . The food was without a doubt some of the best I've eaten. The breakfast buffet everyday alone was absolutely delicious! Here's a glimpse…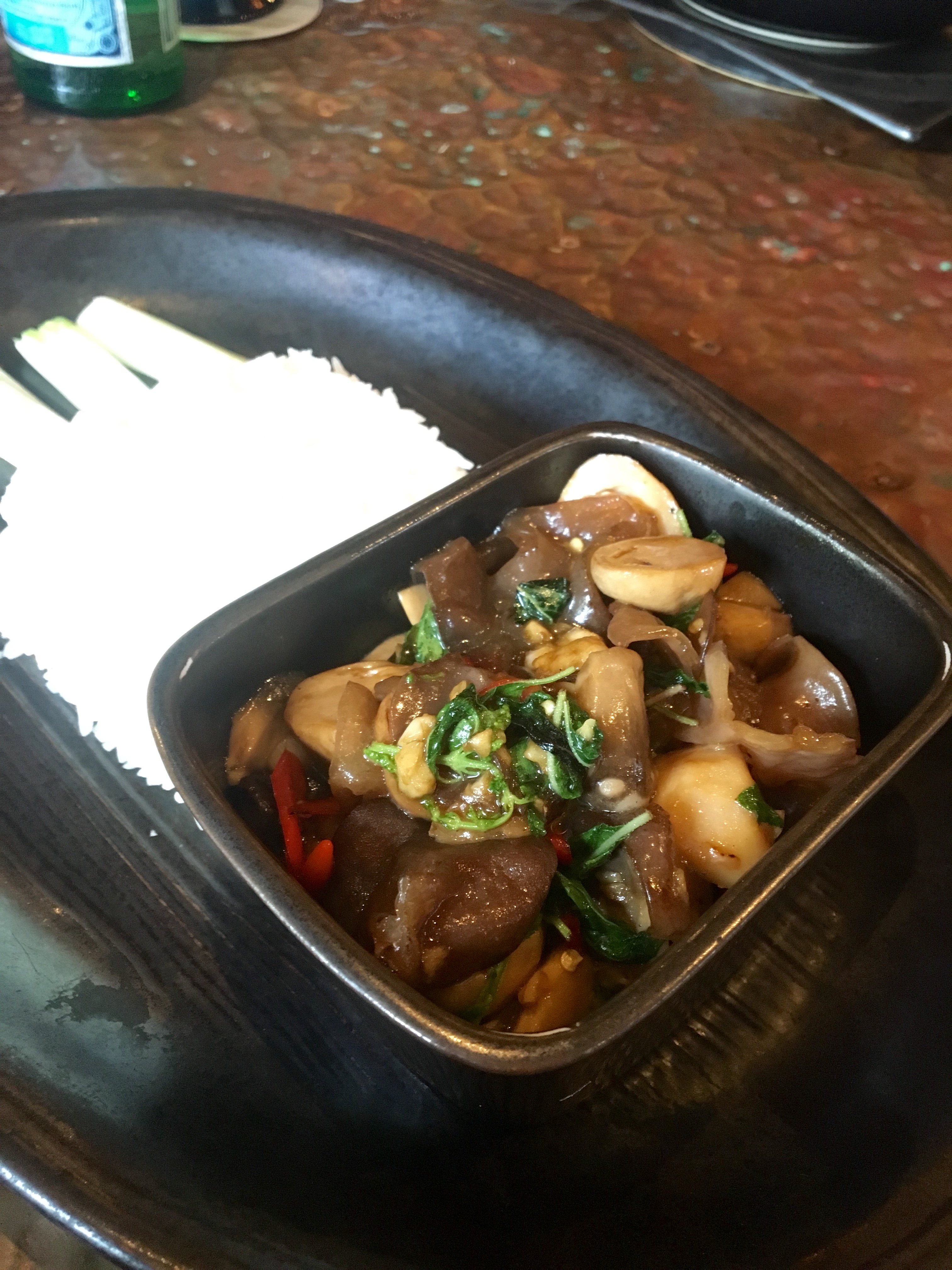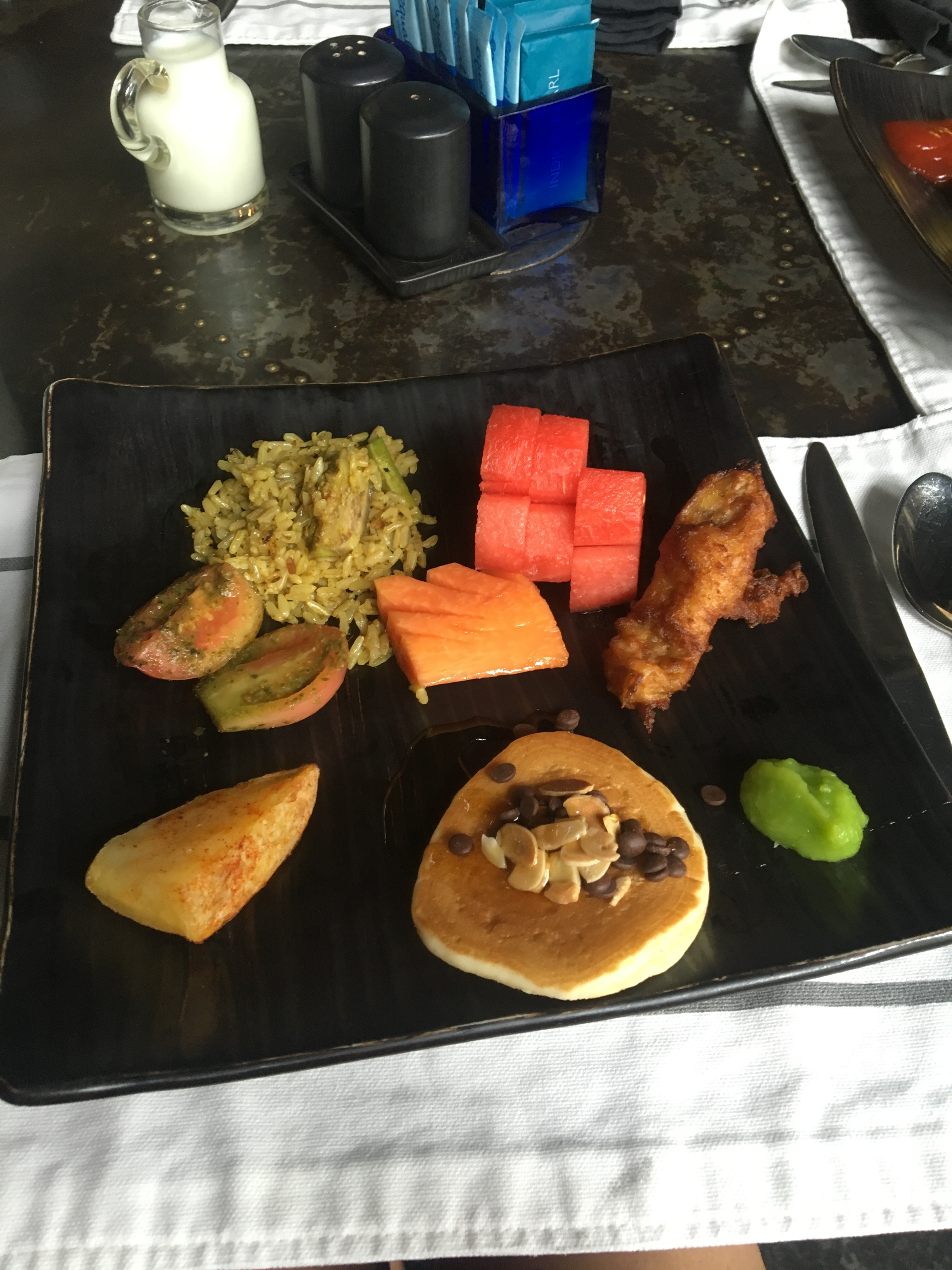 We had some classics on the beach here – papaya salad and more pad Thai of course, couldn't get enough!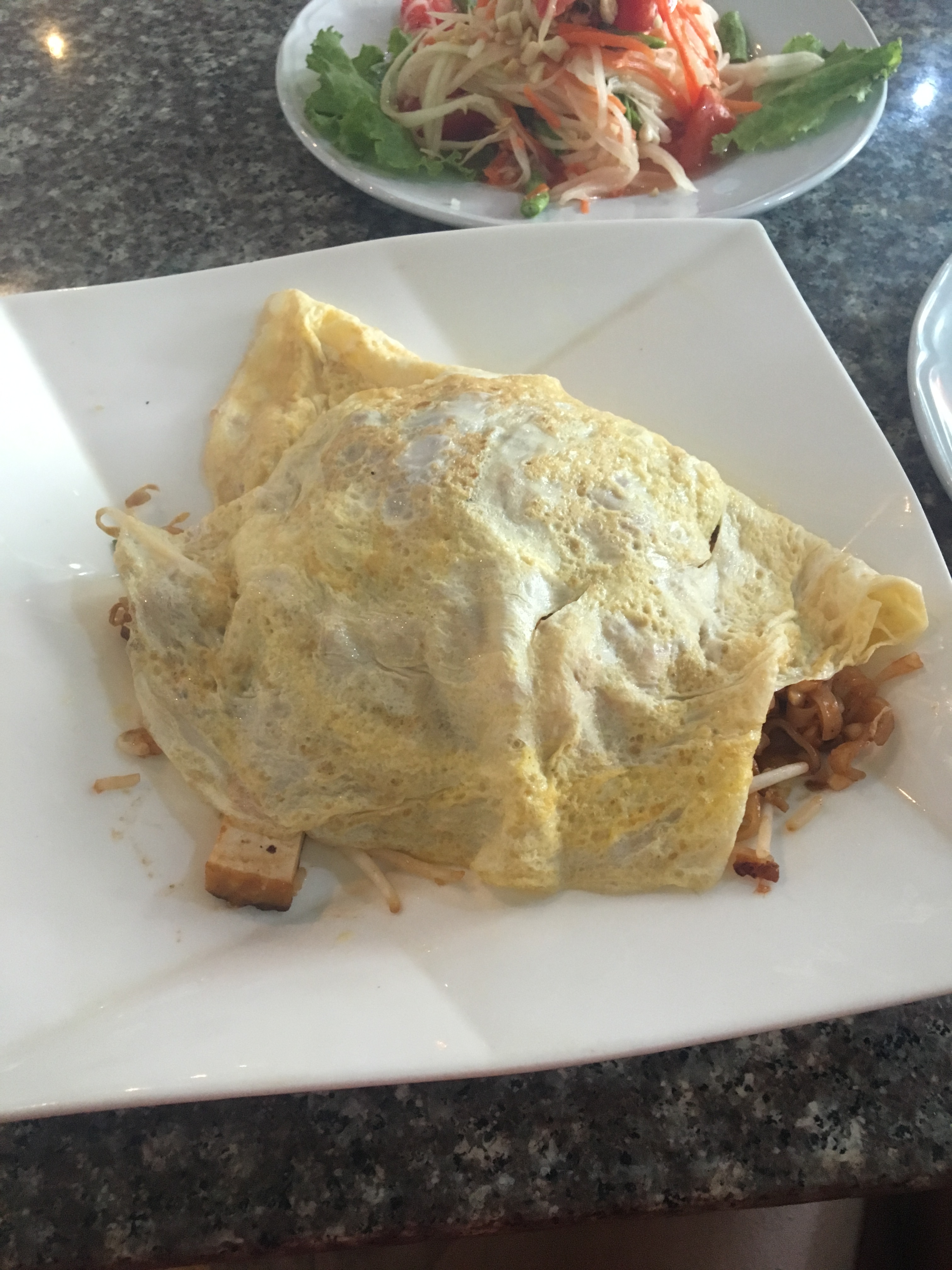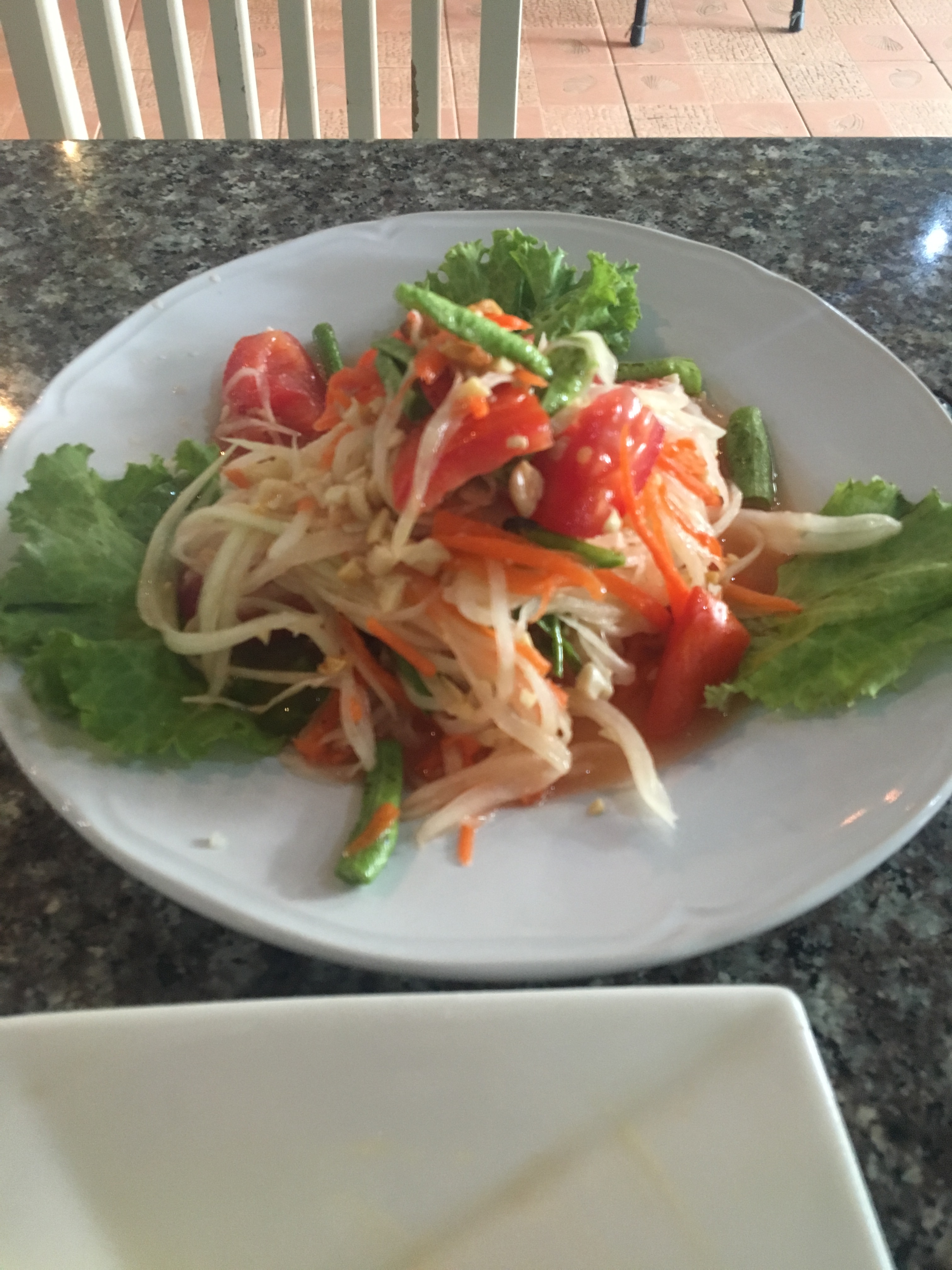 This was by far one of the coolest parts of our trip – we learned about rice farms, harvesting, Thai coffee and tea, Thai curries, and of course elephants!! Here is a glimpse of the food…
Coconut Pancakes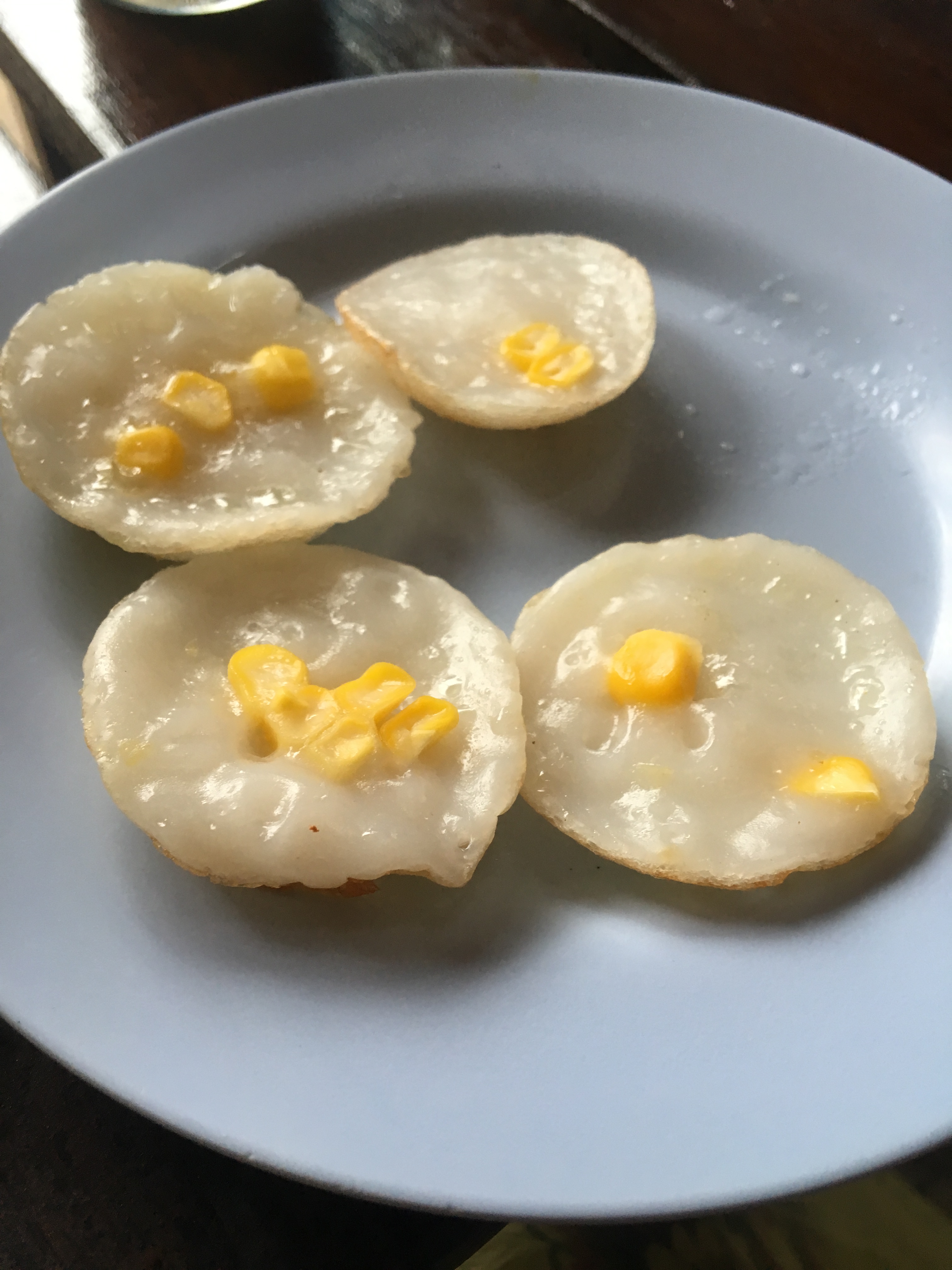 Thai Tea & Thai Coffee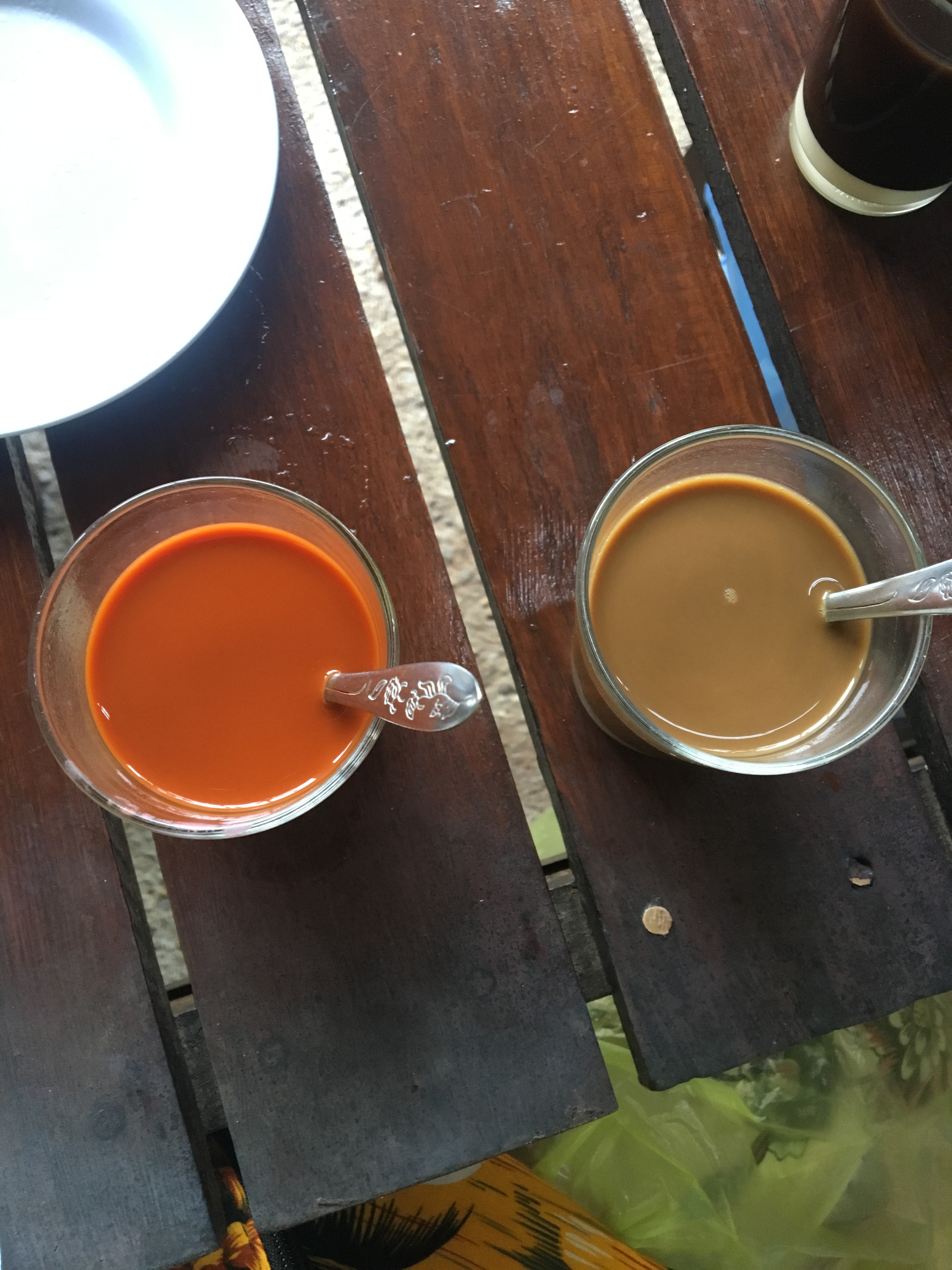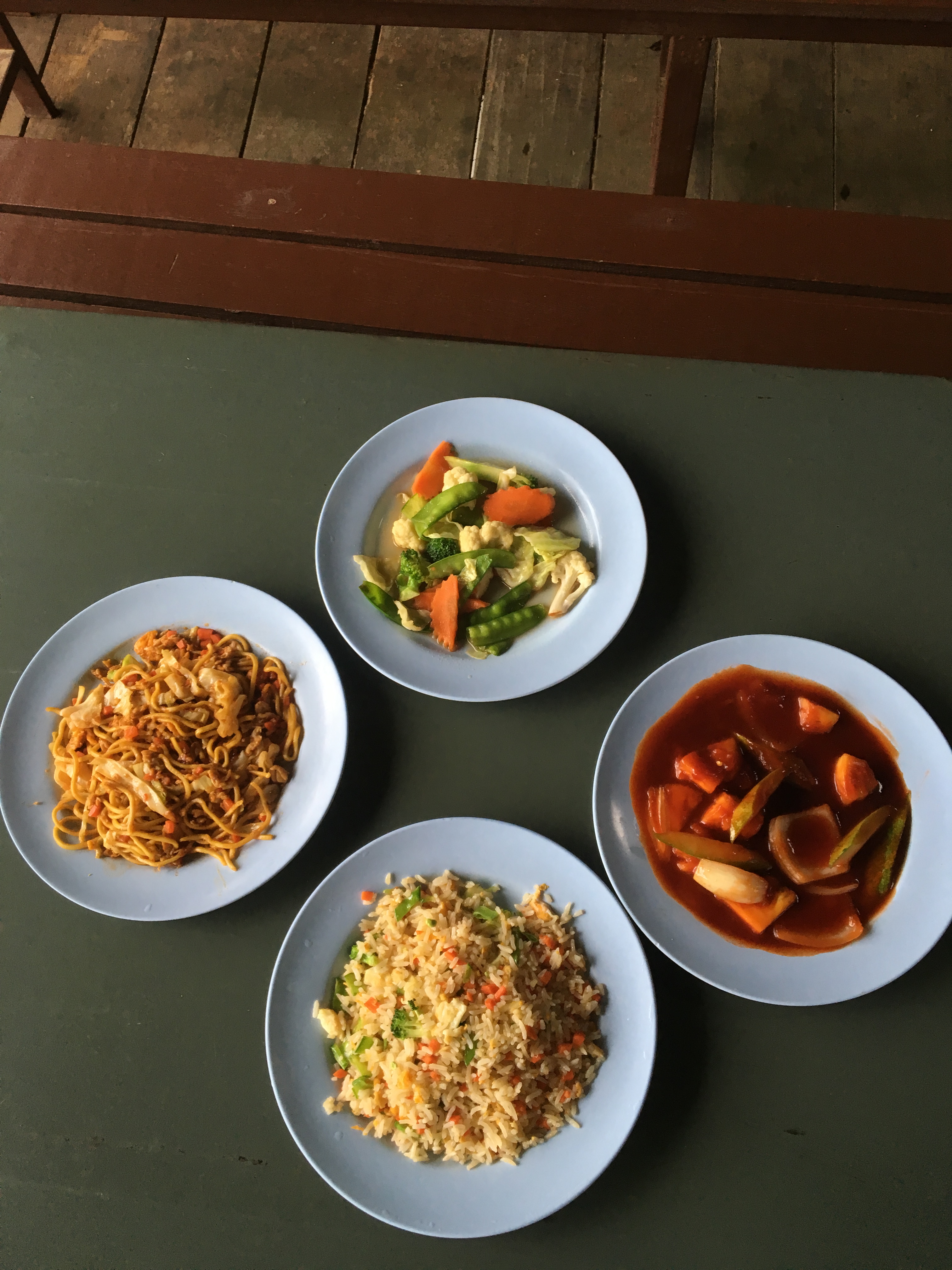 Non-Thai Meal in Nayang Beach: 
We decided to venture over to a neighboring restaurant by our hotel and indulge in some Italian food – I ordered a really delicious walnut-crusted goat cheese ball salad and a Thai classic cocktail the Andaman Sea Cocktail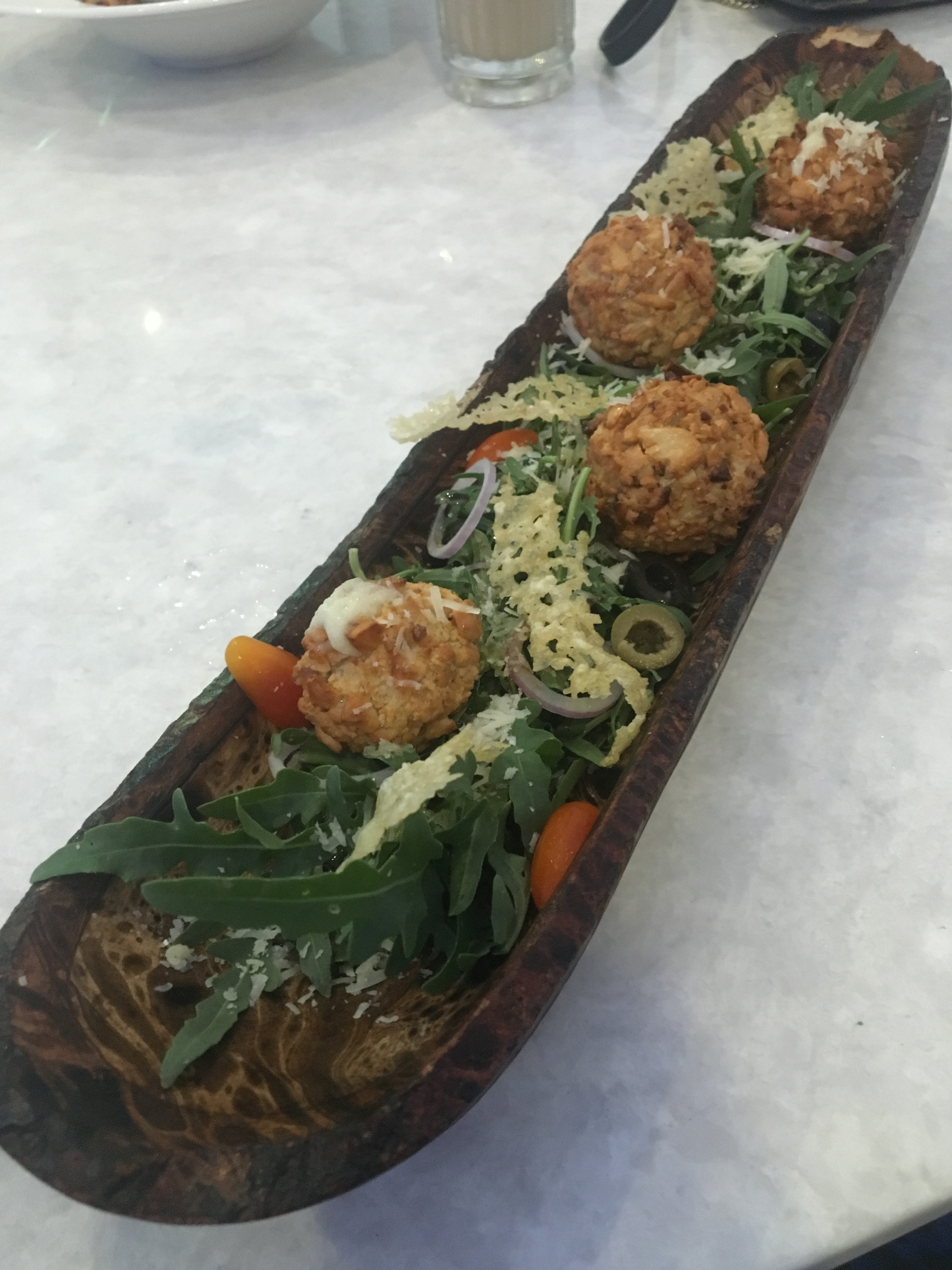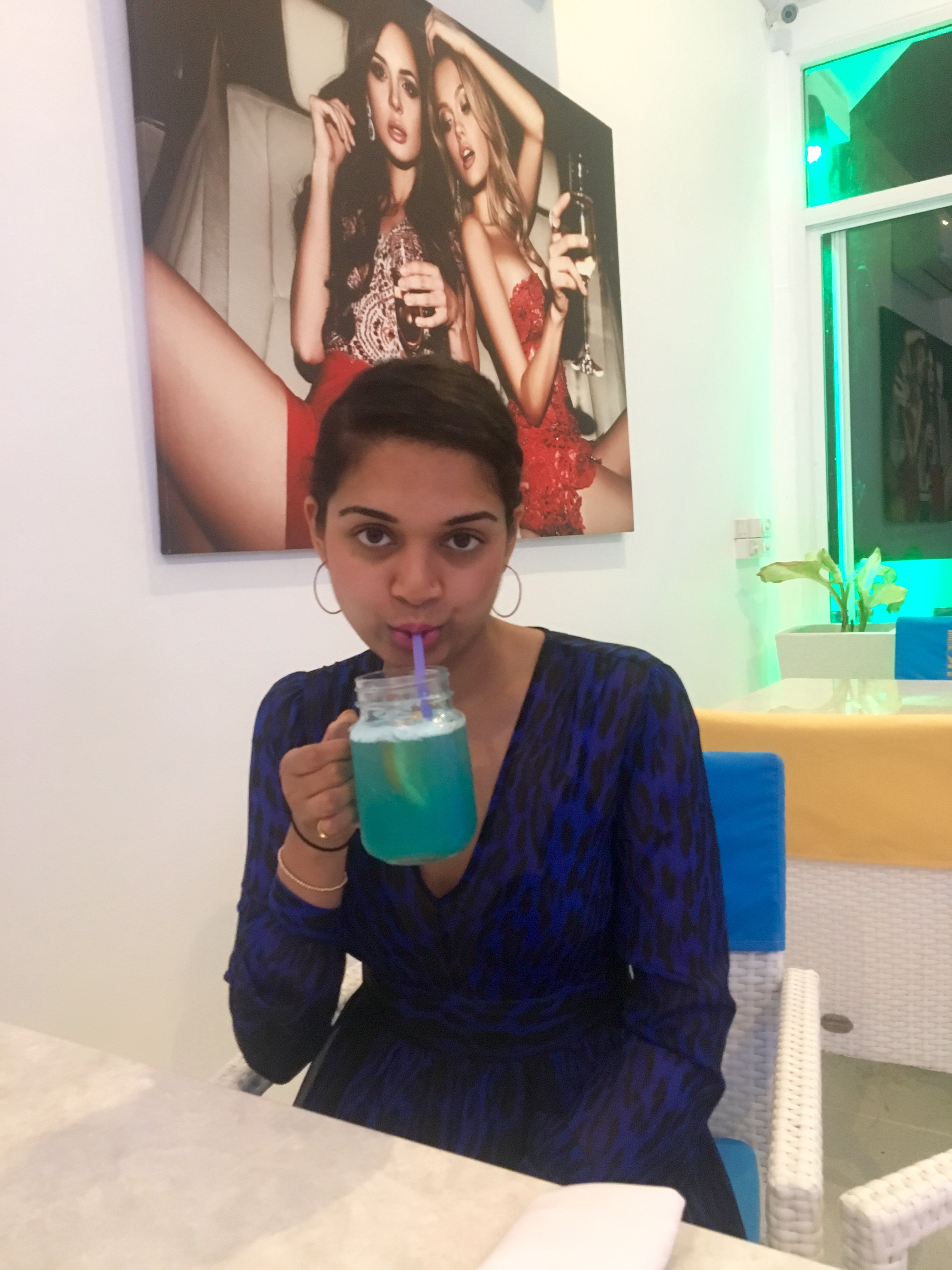 Phi Phi Islands & Krabi:
Unfortunately (or fortunately), was so caught up in the experience that I completely FORGOT to take pictures of our food! I know! Ugh!
I had a wonderful time in Thailand and cannot wait to go back and explore northern Thailand, as well as Vietnam, Cambodia, and the like!