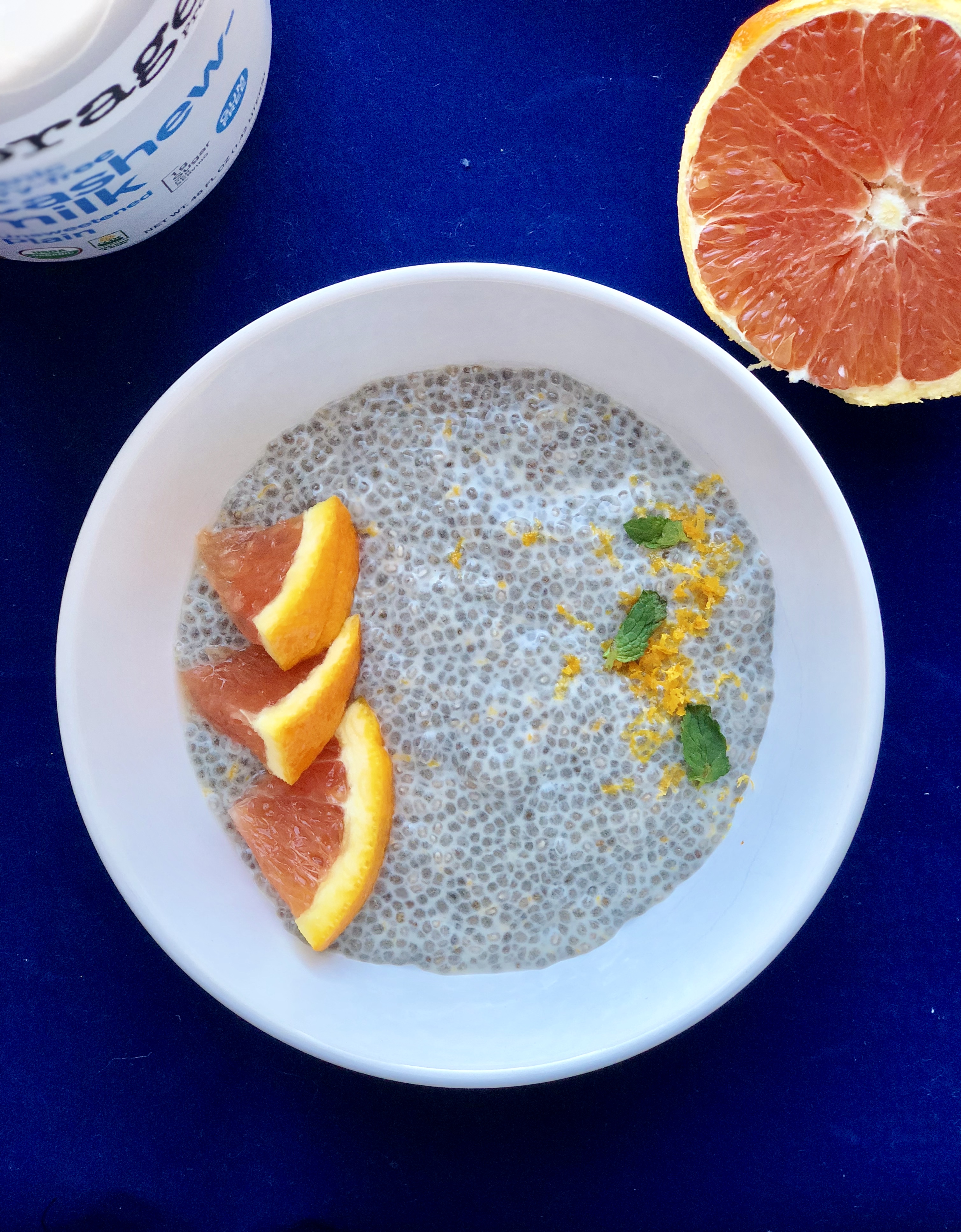 Its January 8th, 2018 and I didn't have electricity for almost 2 days in NYC. Not to mention it's a real feel of -5 degrees outside, so not being able to make a cup of coffee or tea is pretty depressing. I should ALSO mention that I live in a high-rise building and my unit was the only one out. If you've been following my ChefPriyanka Instagram story, you'll have seen all the juicy – should we say non-juicy – details of my #nopowerChefPri weekend. I had a bunch of recipes and product reviews lined up for this week, but alas, no electricity means no functioning stove or microwave or fridge, ha!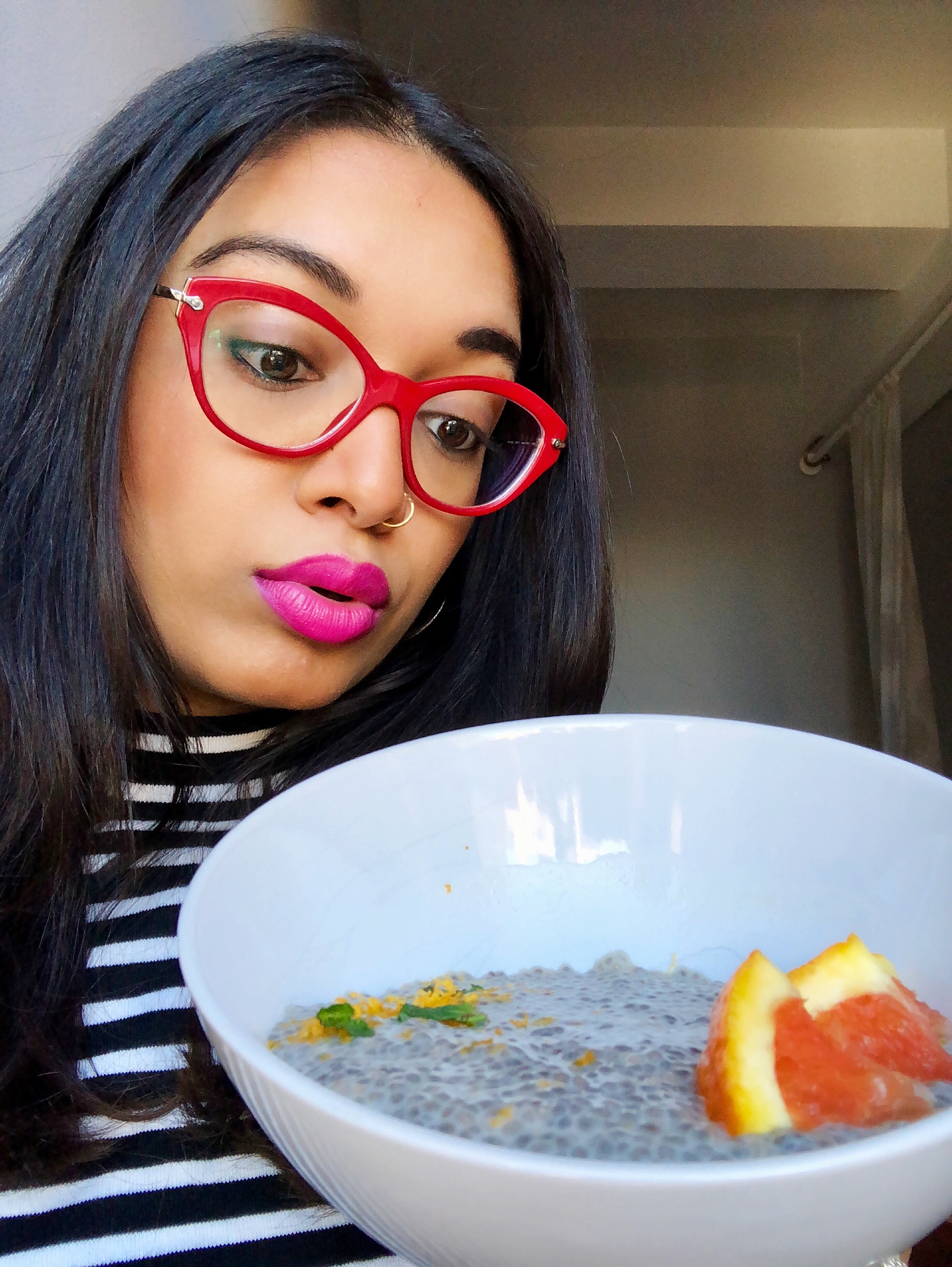 I used this time as a challenge to create some raw recipes and seamless like it was my job! Luckily for me the amazing non-dairy alternative, Forager's Project, sent me a generous batch delicious nut milks, non-dairy yogurts, non-dairy shakes, and juice! Using some of their products I lived up to my challenge and made myself some raw food! Below is my recipe for Vanilla-Orange Chia Bowl! Basically all the ingredients I randomly had on hand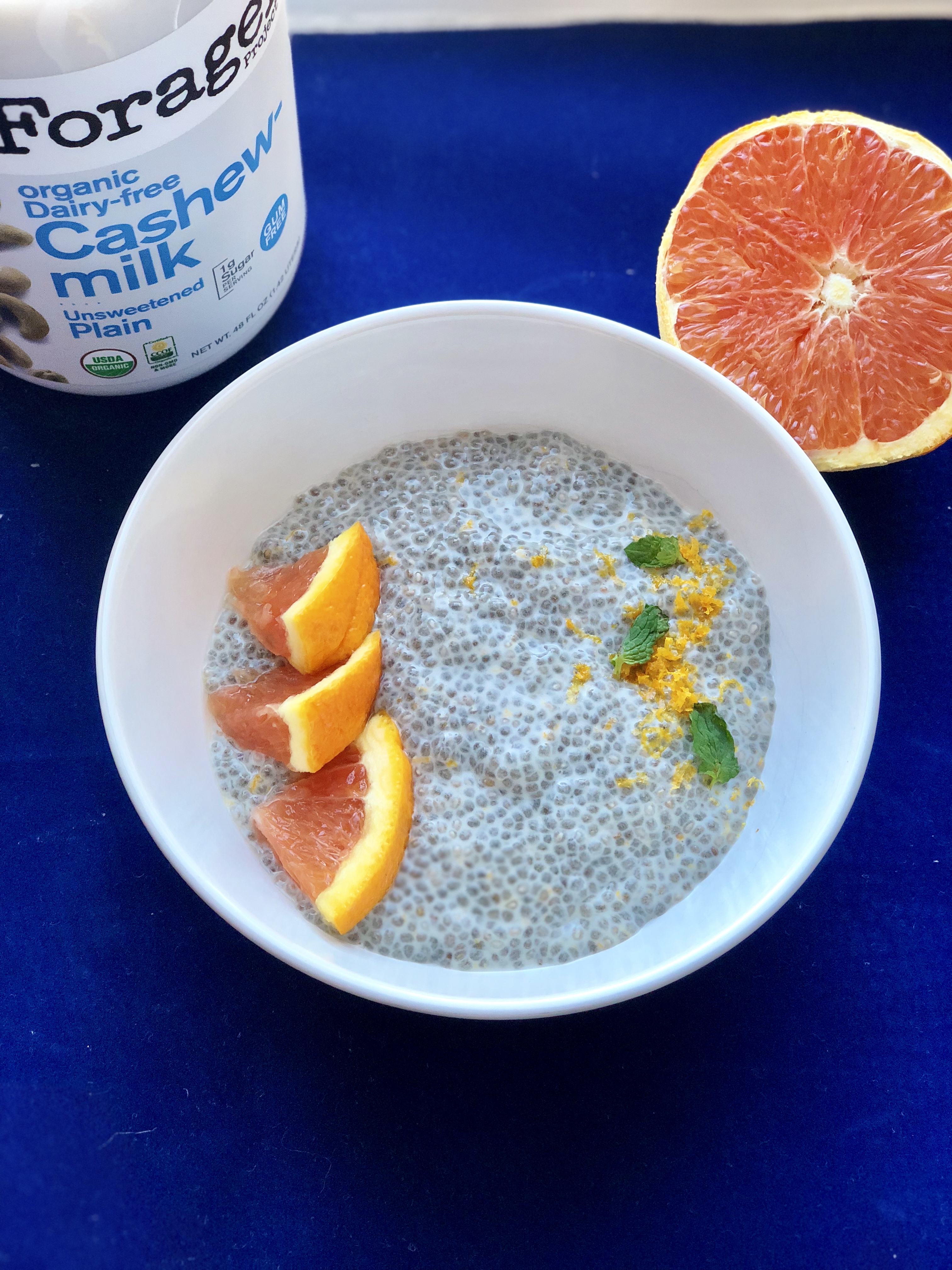 Vanilla-Orange Chia Bowl:
3 tbsp black chia seeds
1-2 tbsp light agave
1/2 tsp vanilla extract
1 tsp fresh orange juice
1 tsp fresh orange zest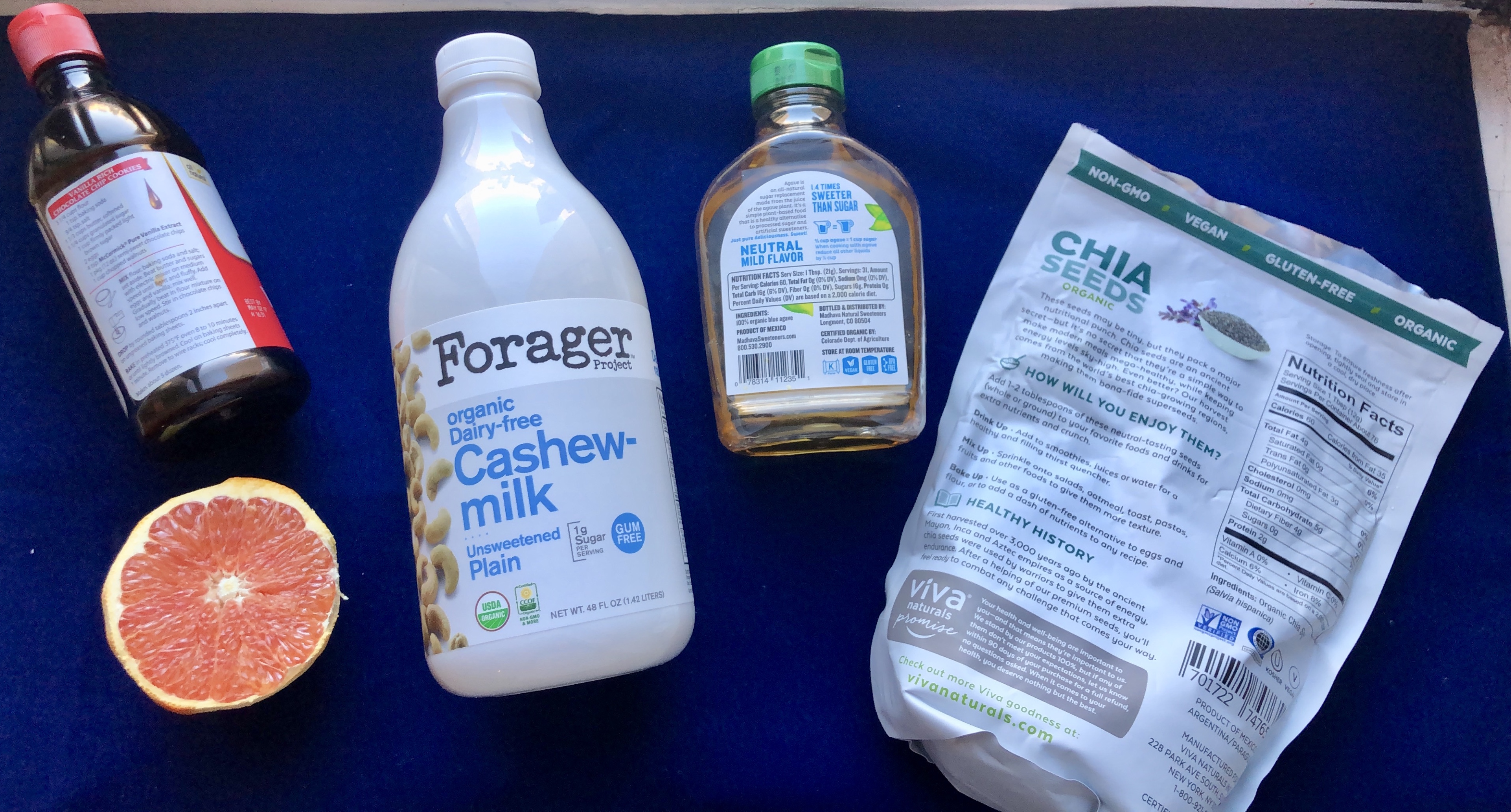 1. Mix everything together in a container – preferably one with an airtight lid. Let sit for 30-60 minutes. Stir it occasionally as to break up the chia, so it doesn't gather in a lump. Serve with sliced orange, mint leaves (optional) and some more orange zest.
2. Pray that you find an electrician on a Sunday in -5 degrees, ha!