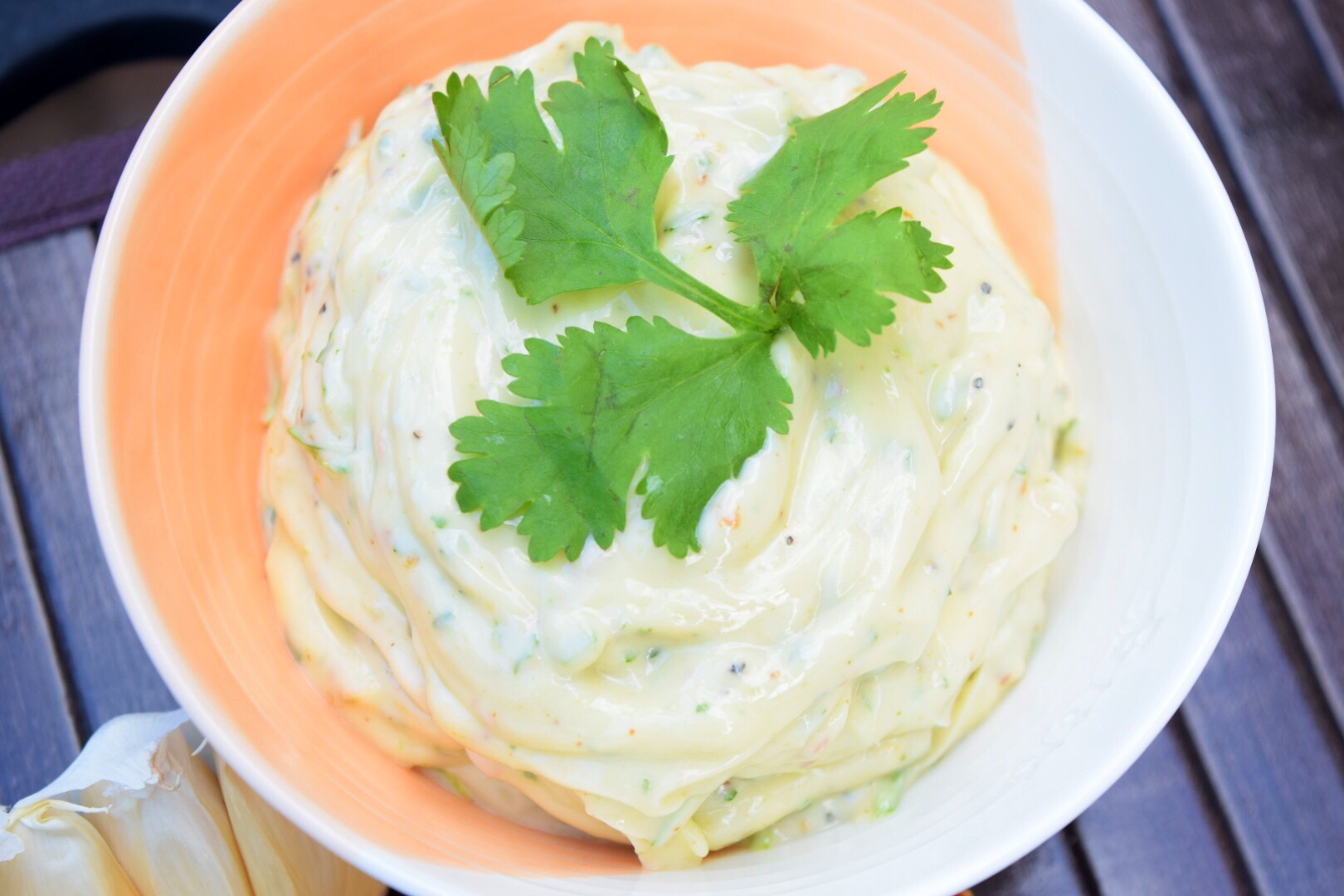 It's June and that means outdoor eating and most importantly – BBQ! I love making simple and flavorful food using the BBQ grill outside, and it's also really easy cleanup! Corn is big in our house during the summer, and we usually roast it directly on the BBQ and smother some Indian pickle or simply with salt, chili powder, and lime juice. I decided to make something a little more indulgent to dress up our cobs, and it's also vegan! I had some Earth Balance vegan margarine leftover, so I figured this would be a great way to use it. Most of these ingredients are probably already in your pantry. You can always make this softened regular butter if you don't have vegan butter.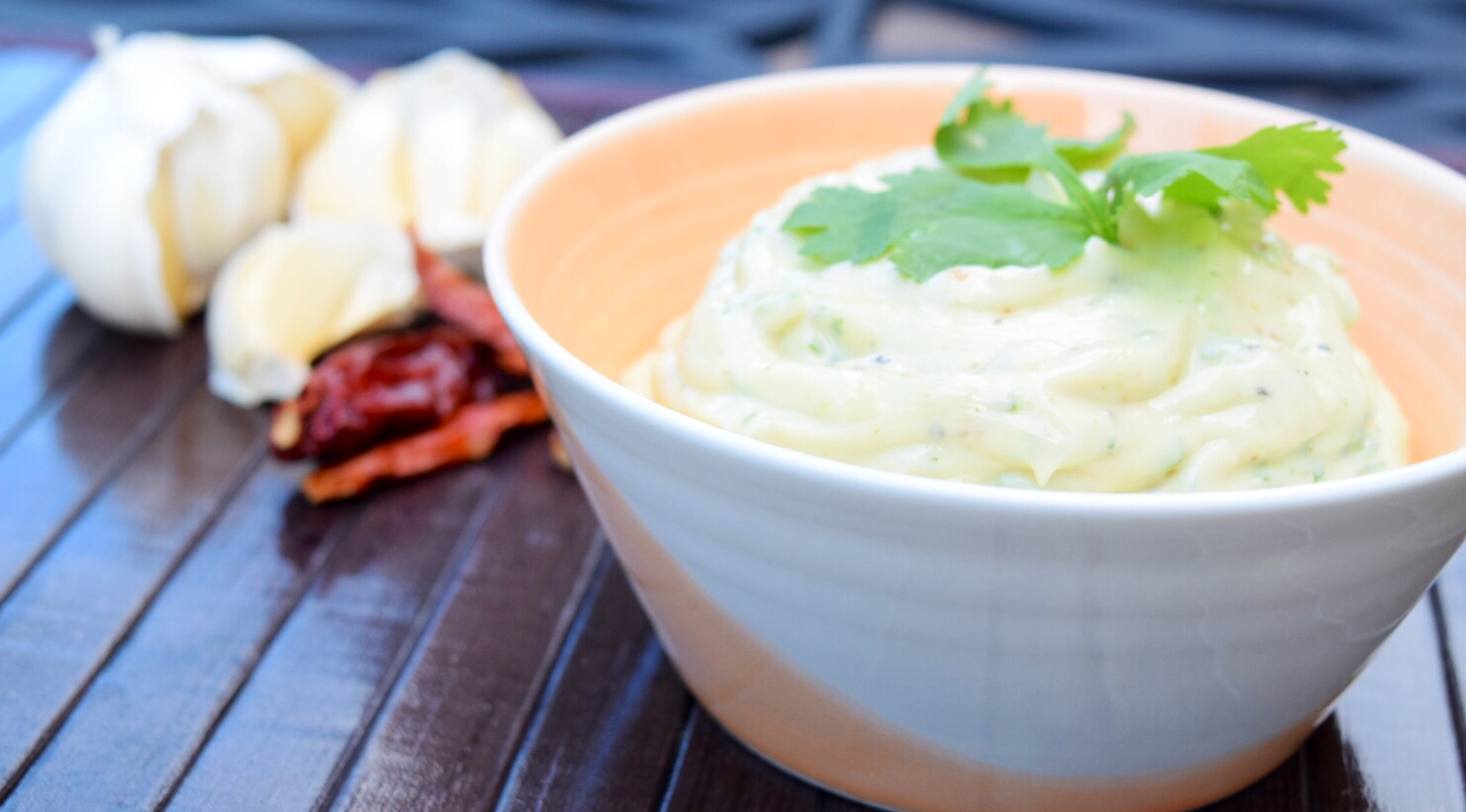 Vegan Chili-Garlic Butter with Cilantro & Lime: 
3/4-1 cup vegan margarine – I used Earth Balance Brand
1 handful of fresh cilantro – thoroughly washed and chopped
2 cloves garlic – peeled and smashed
4-5 dried cayenne red chilies
black pepper
1 tsp fresh lime zest
PAM Spray
Tools: Blender/Magic Bullet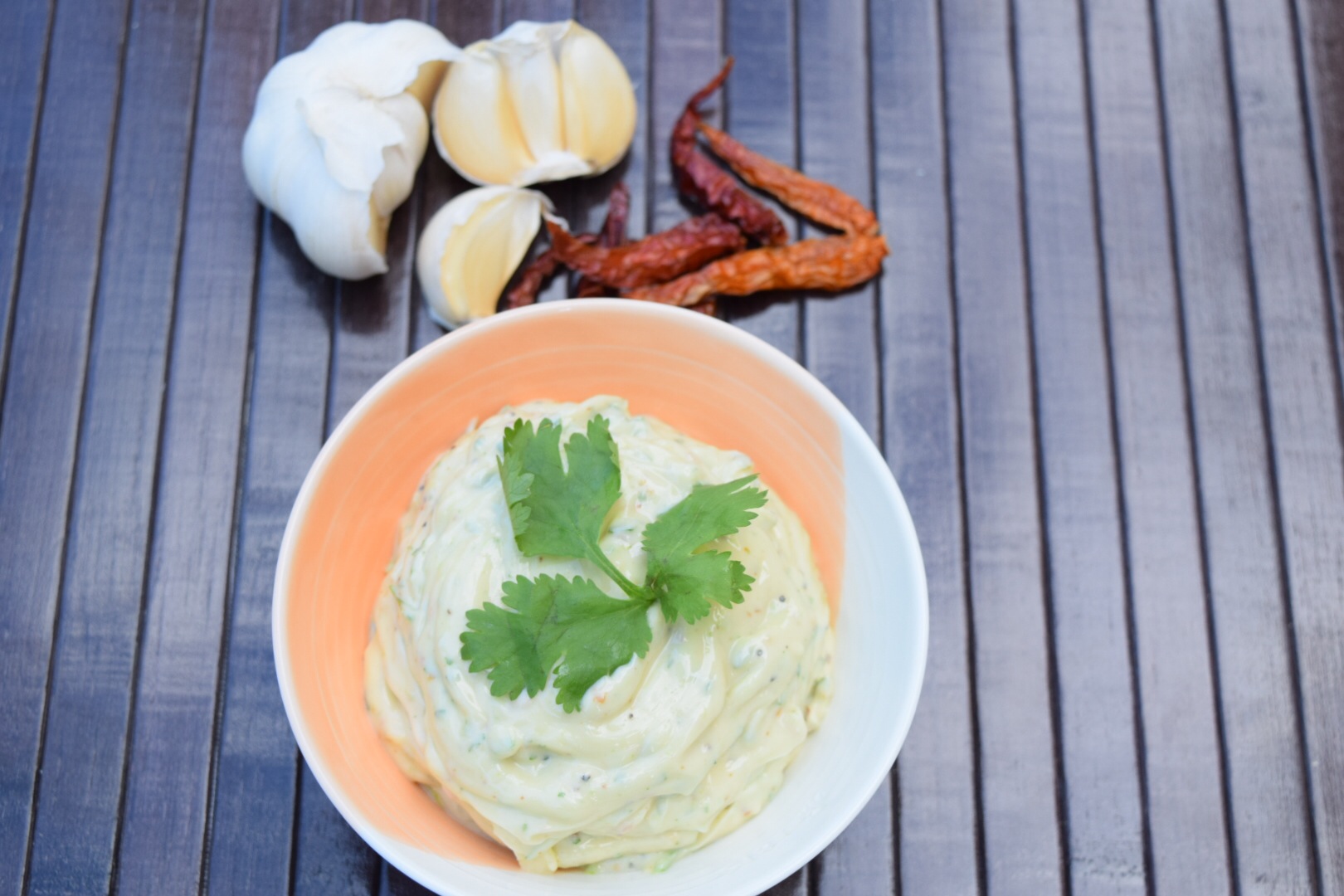 1. In a small pan, spray with PAM and set over medium heat. Add the chilies and garlic and saute for just a couple minutes until fragrant, and the garlic is slightly browned. Remove from the heat and allow to cool.
2. In a blender, add all of the ingredients and blend until smooth, and all of the chilies and garlic are broken up and incorporated. Remove and place into a small ramkin, wrap with plastic and place in the refridgator for a couple hours before serving.
Can be used on roasted corn on the cob, to saute veggies, on toast, for garlic bread – you name it!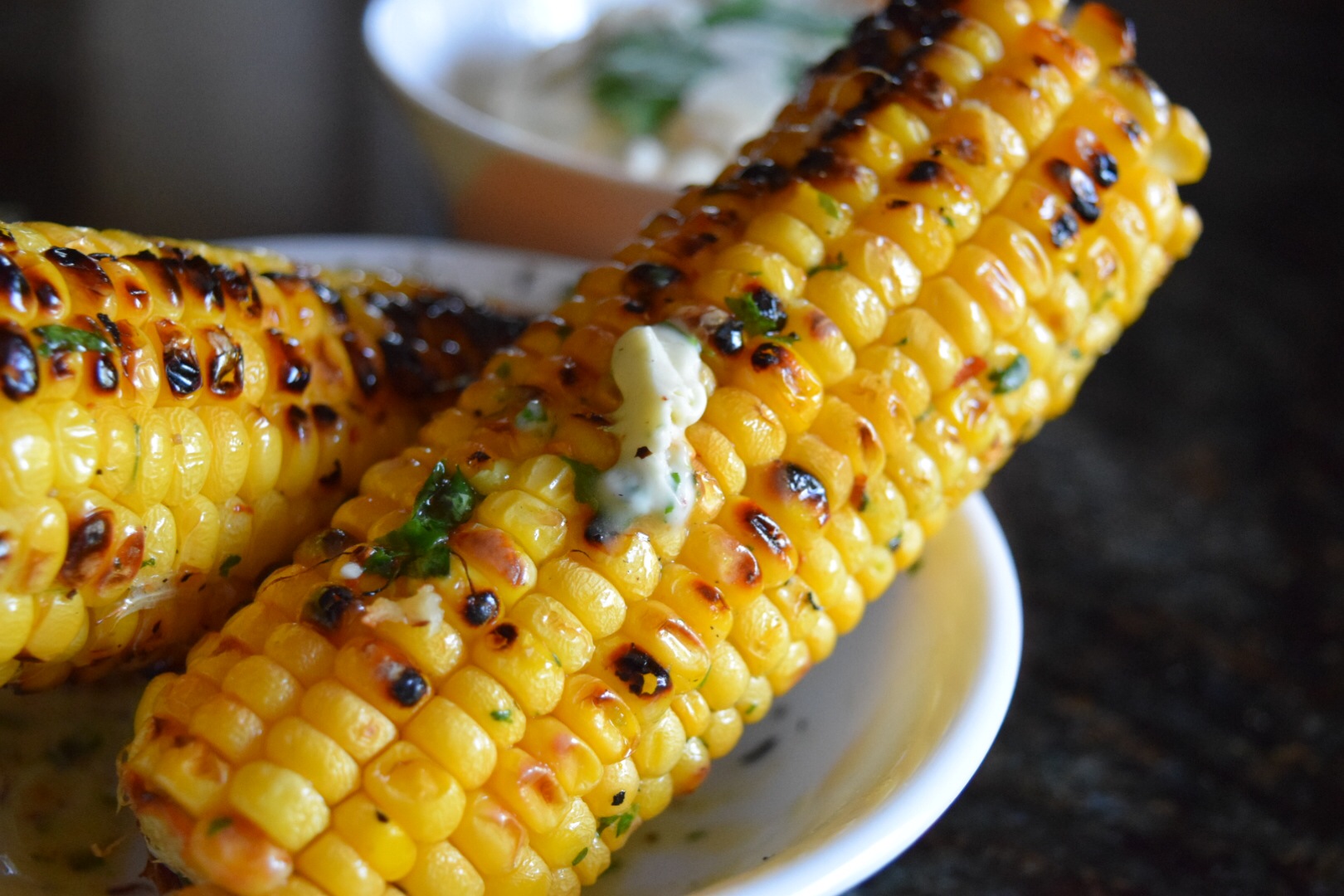 Like this Vegan recipe? Check out these other recipes!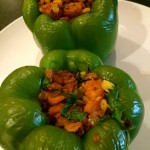 Indian Stuffed Capsicum: http://www.chefpriyanka.com/indian-stuffed-capsicum/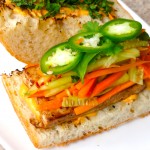 Vegetarian Bahn Mi: http://www.chefpriyanka.com/vegetarian-tofu-banh-mi/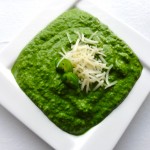 Spinach Jalapeno Walnut Pesto: http://www.chefpriyanka.com/spinach-jalapeno-walnut-pesto/