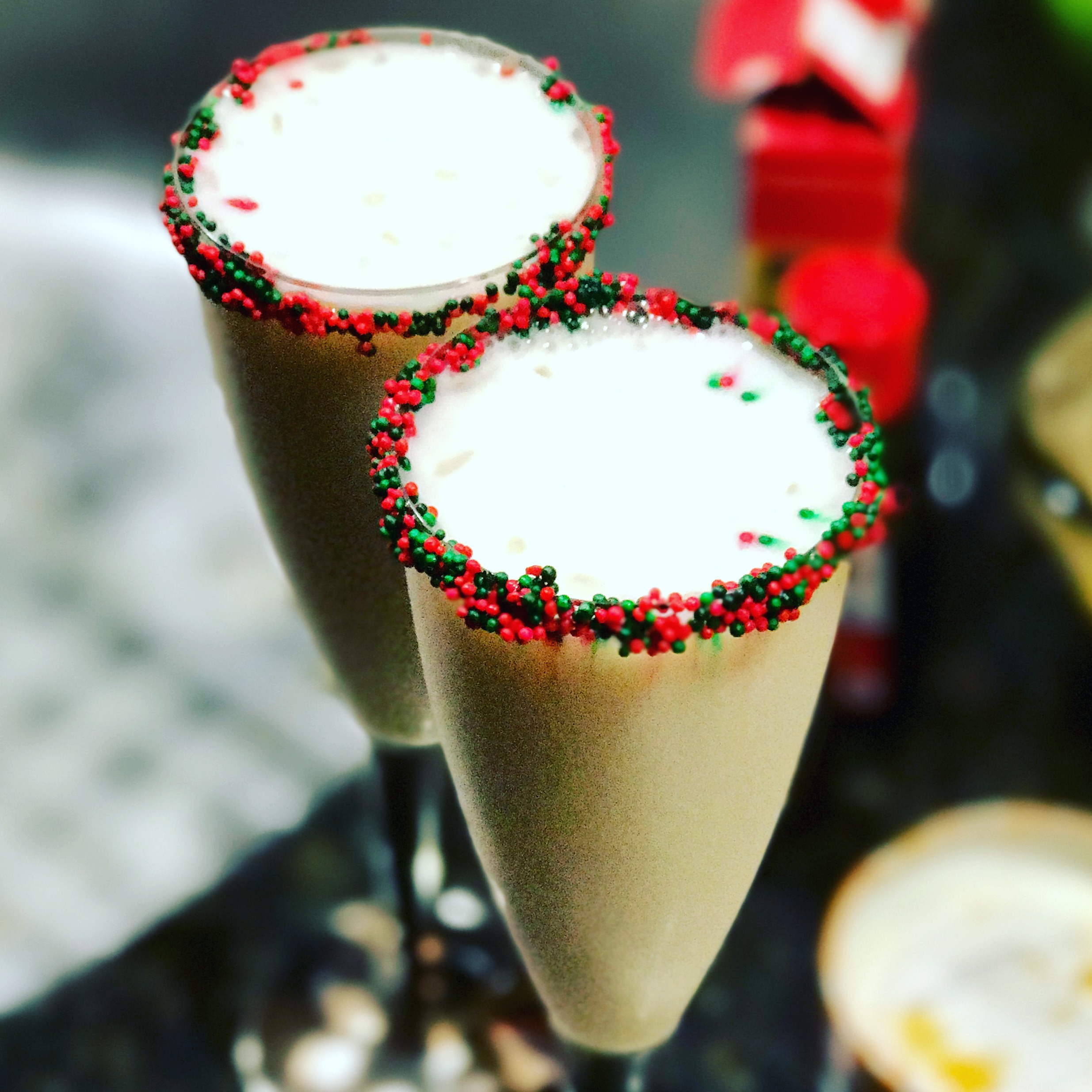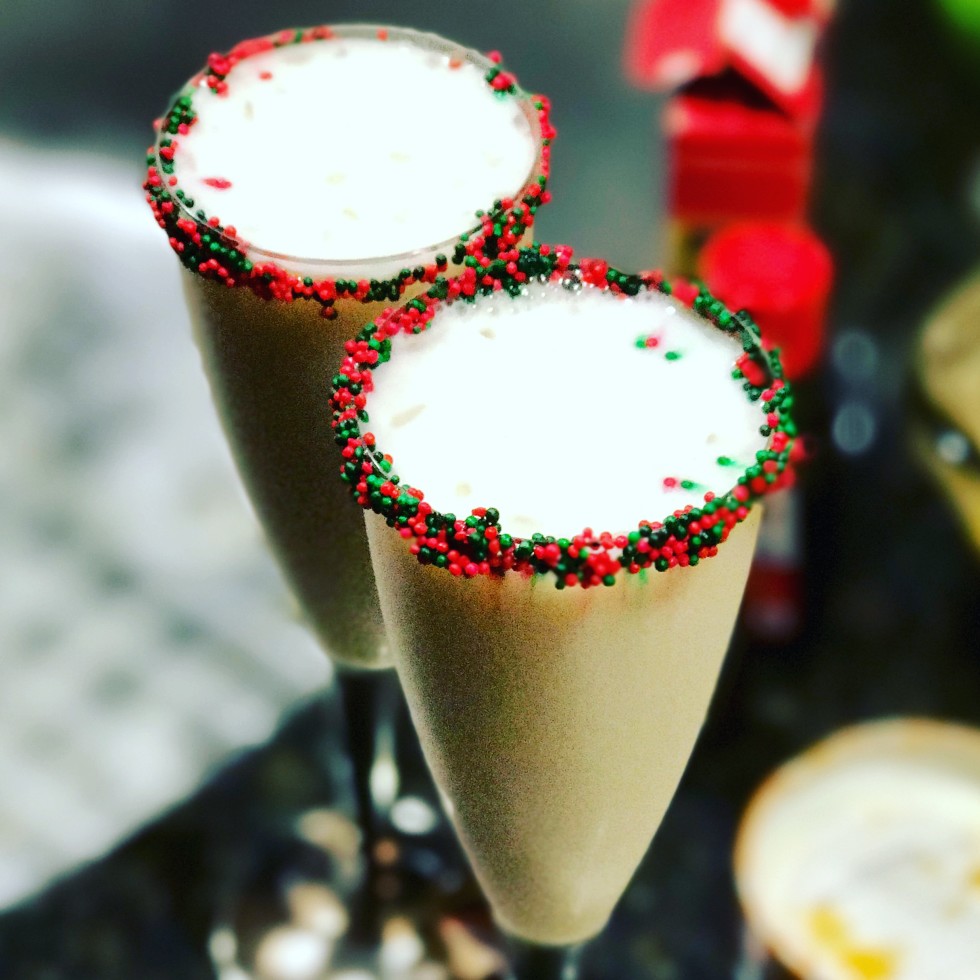 I saw a fun and easy recipe from Buzzfeed Tasty for a Christmas Cookie Martini. I'm generally not a huge fan of martinis, as I think they're heavy, filling, and at times have more calories than an entree. And this recipe INDEED would probably lead to some sort of congestive heart failure – HAH. That being said, I used their idea for a Christmas Cookie Cocktail, and turned it vegan! It was delicious, festive, and super easy to make! Here's what you need…
Vegan Cookie Cocktail:
1/2 cup unsweetened almond milk – I use Califia Brand
1/2 tsp vanilla extract
1/2 tsp almond extract
1 tbsp salted caramel – or any vegan caramel
1 oz good quality vodka – I used Grey Goose
ice
cocktail shaker
sprinkles for rim garnishing – optional
agave for rim garnishing – optional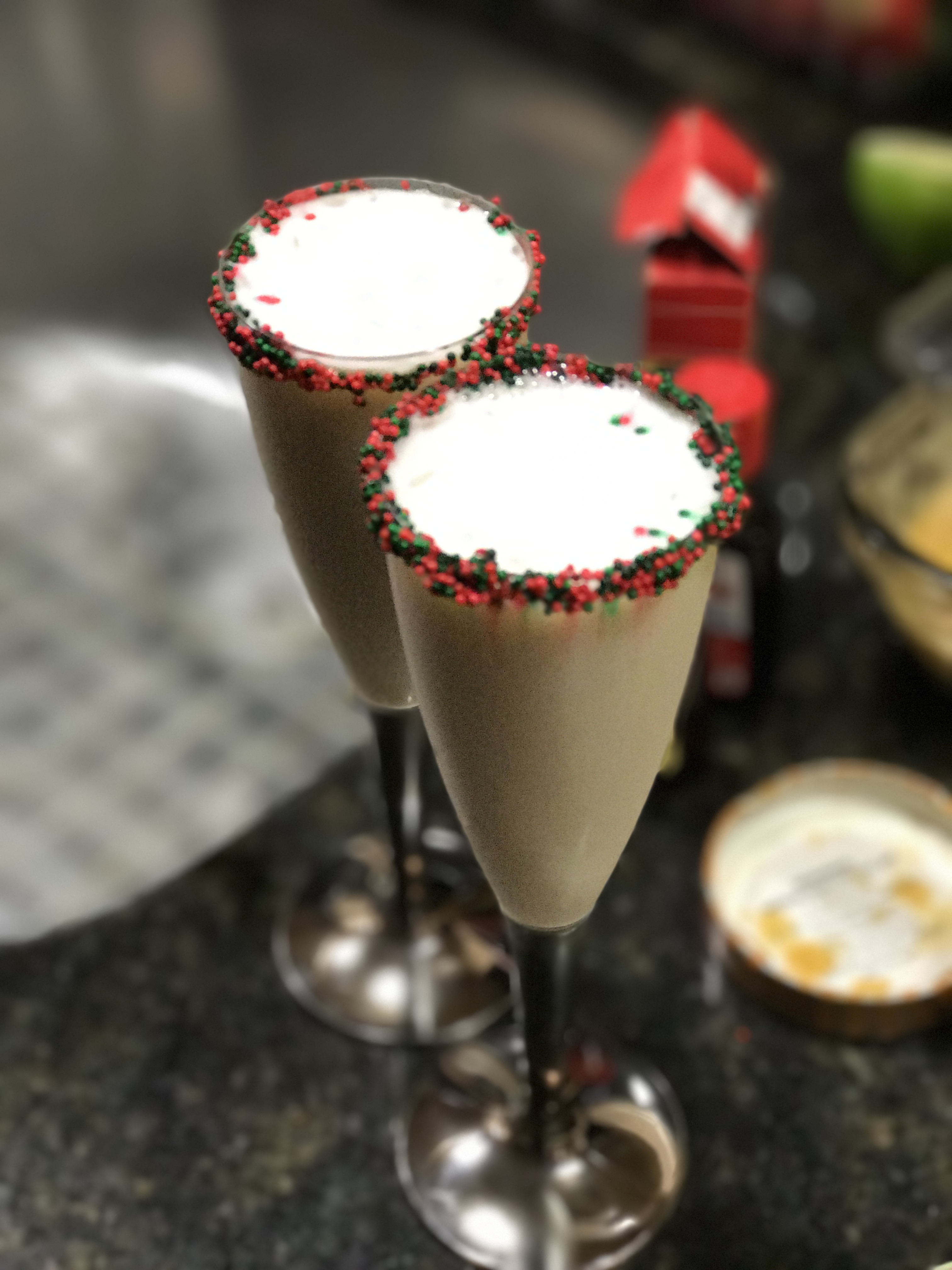 1. Place martini/cocktail glasses in freezer for a couple mins. Remove from freezer, and dip the rim into agave, drip off access, then dip into the sprinkles. Make sure all the agave is covered with sprinkles. Quickly place into the freezer until ready to serve.
2. In the cocktail shaker, fill about 1/4 up with ice, add in milk, extracts, caramel, and vodka. Shake vigorously for about a minute. Using the filter on the cocktail shaker, pour into sprinkle-rimmed glasses. Serve!
This recipe makes 1 cocktail, just repeat to make more.