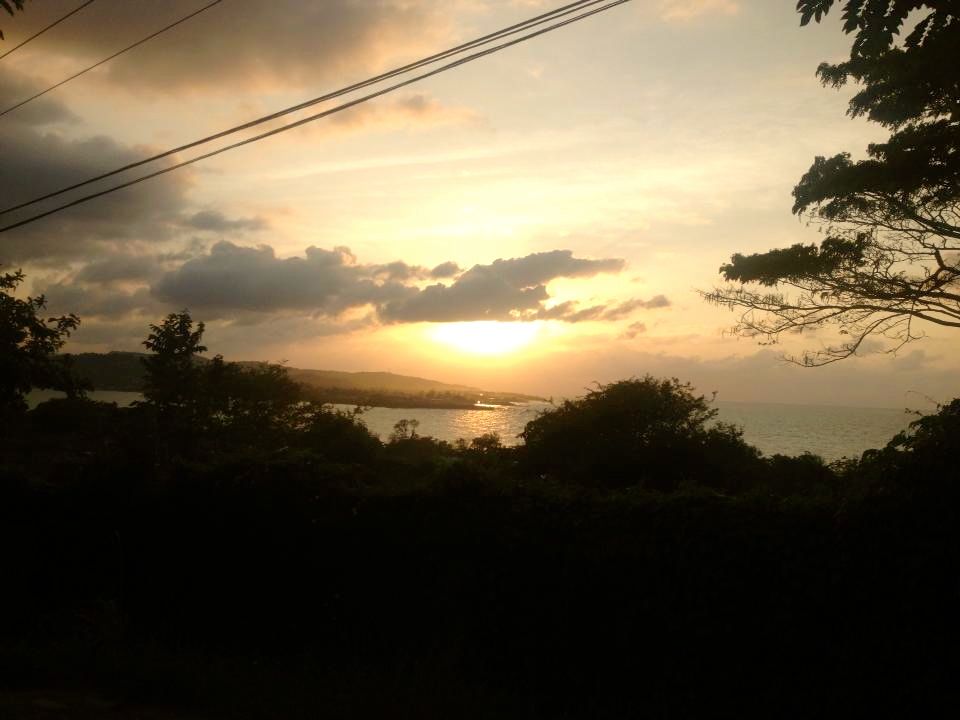 I officially think I'm still a college student. Why? Well, I don't know, maybe because I go on vacation during college spring break time, but I don't have any sort of break from work? Yup, that's me! I definitely have a good reason though. Well, I lied I don't have a good reason. I just really wanted to get away and be on a beach and lie around without worrying about real-life responsibilities. And it was a success!
My boyfriend and I along with a bunch of his closest friends went to Jamaica to celebrate their last year of med school and match into residency! Again, not quite sure what I was celebrating, but whatever I was happy! We all stayed in Montego Bay at the Hilton Rose Hall and opted to get the all inclusive option. While the hotel and amenities were nice, there were too many little kids running around. Hilton has an awesome lazy river and water park, so that of course attracted all of the families with toddlers, and then some. We were excited to binge eat (and drink) and not have to pay, hehe.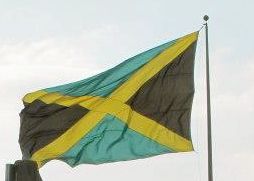 On our first night, my boyfriend and I went to one of the 'fine-dining' restaurants at the Hilton. So, before I get into the review, let me just say it is an extreme hassle to make these restaurant reservations. Due to the high volume of people staying at the Hilton during this time, we basically had to stand in long line until we reach the reservation desk. Then we had to quickly browse through the menus to narrow down our choices, then we had to check availability. Funny thing – they apparently don't use computer to organize and schedule reservations, and are really old-school and use BINDERS for each restaurant (I wish I was joking). This aggravated just a bit.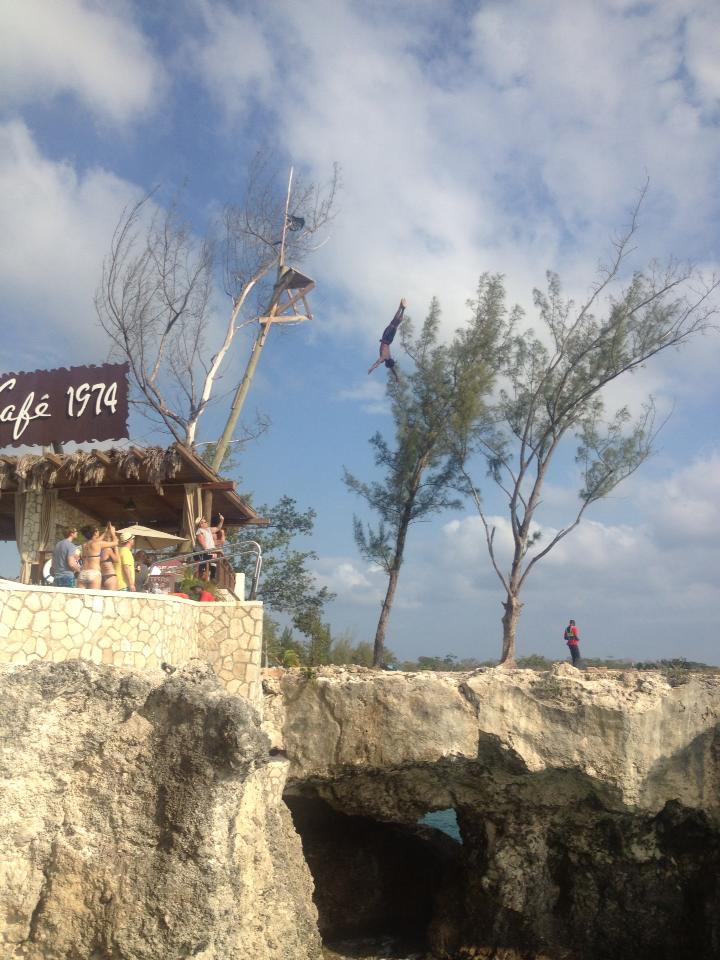 Crazy cliff diver at Rick's Cafe in Negril, Jamaica
Let me just preface my food reviews by saying that I LOVE jerk spices and jerked anything. It spicy, tangy and delicious. I don't think I can get sick of it really..
Now, where was I- oh, yes Three Palms. The reservation lady failed to inform us that you had to use a shuttle to go to the restaurant as it was located on the golf course, so of course we were late. The restaurant was cute – half outdoors and half indoors. We requested to sit outdoors, since it was freezing inside as they were blasting the A/C unnecessarily. The restaurant overlooks a golf course, but at night with no lights and barely any diners, it was really hard to see anything more than pitch black darkness. Here are some Quick Rates on the food and experience:
Quick Rates (1-10, 10 being the best):
Food: 6
Beverages: 6
Service: 8
Ambiance: 7
Price: –
Drink: I started off with a Rum Punch- it was fruity, but the rum was a little too strong and overpowering. This generally isn't a problem for me, but I can't mix really strong liquor with bitter/sweet juices. Overall, it was a decent drink, but definitely not the best.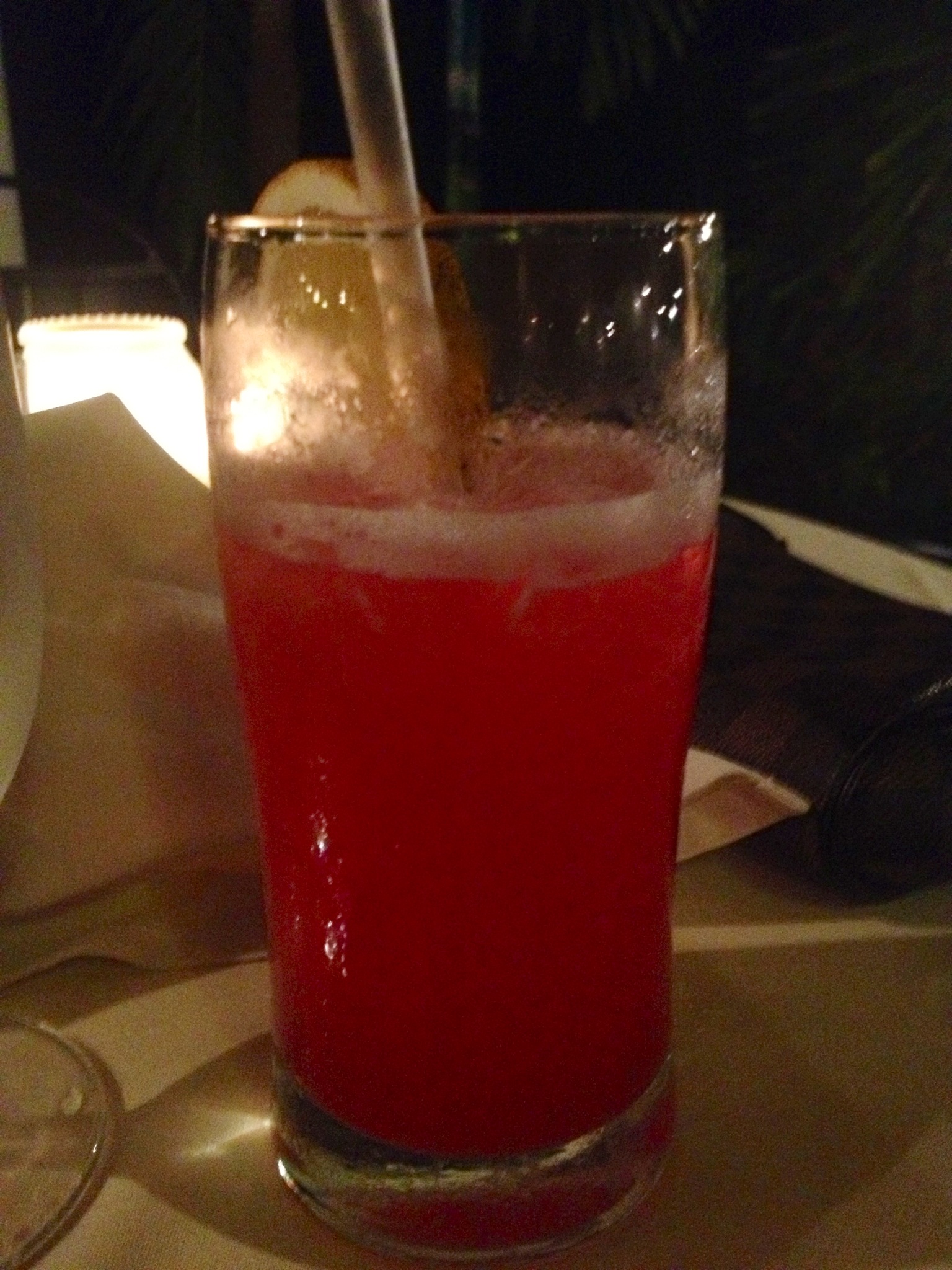 Food: They started off by serving us some assorted breads and muffins with flavored butters and an island-traditional dip of coconut milk and spices. I, however, did not eat that, because I think it contained some meat broth (weird, I know). For my appetizer I got the Jerk Vegetable Spring Rolls. It was actually tasty, but the portion was way too small (and this is coming from someone who eats very little). The dipping sauce was too sweet, but other than that the dish was tasty.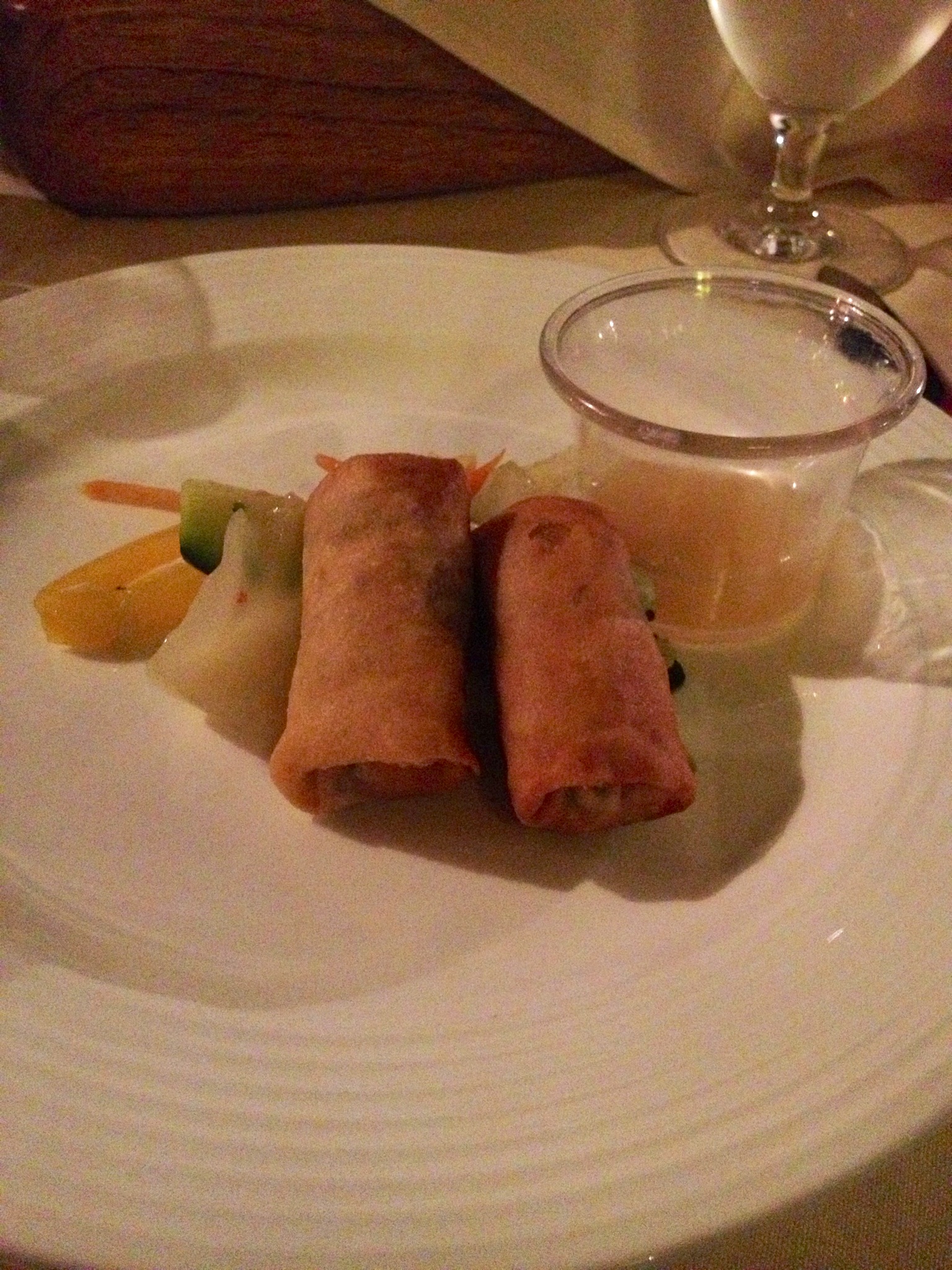 For my entree, I ordered the only vegetarian option available which was the Four Bean Stew with rice and tofu. This dish was surprisingly better than i thought it was going to be! It was flavored well, the tofu was yummy and the portion was quite large. They also gave me a super yummy scotch bonnet chilli pepper sauce on the side, so it made everything that much better.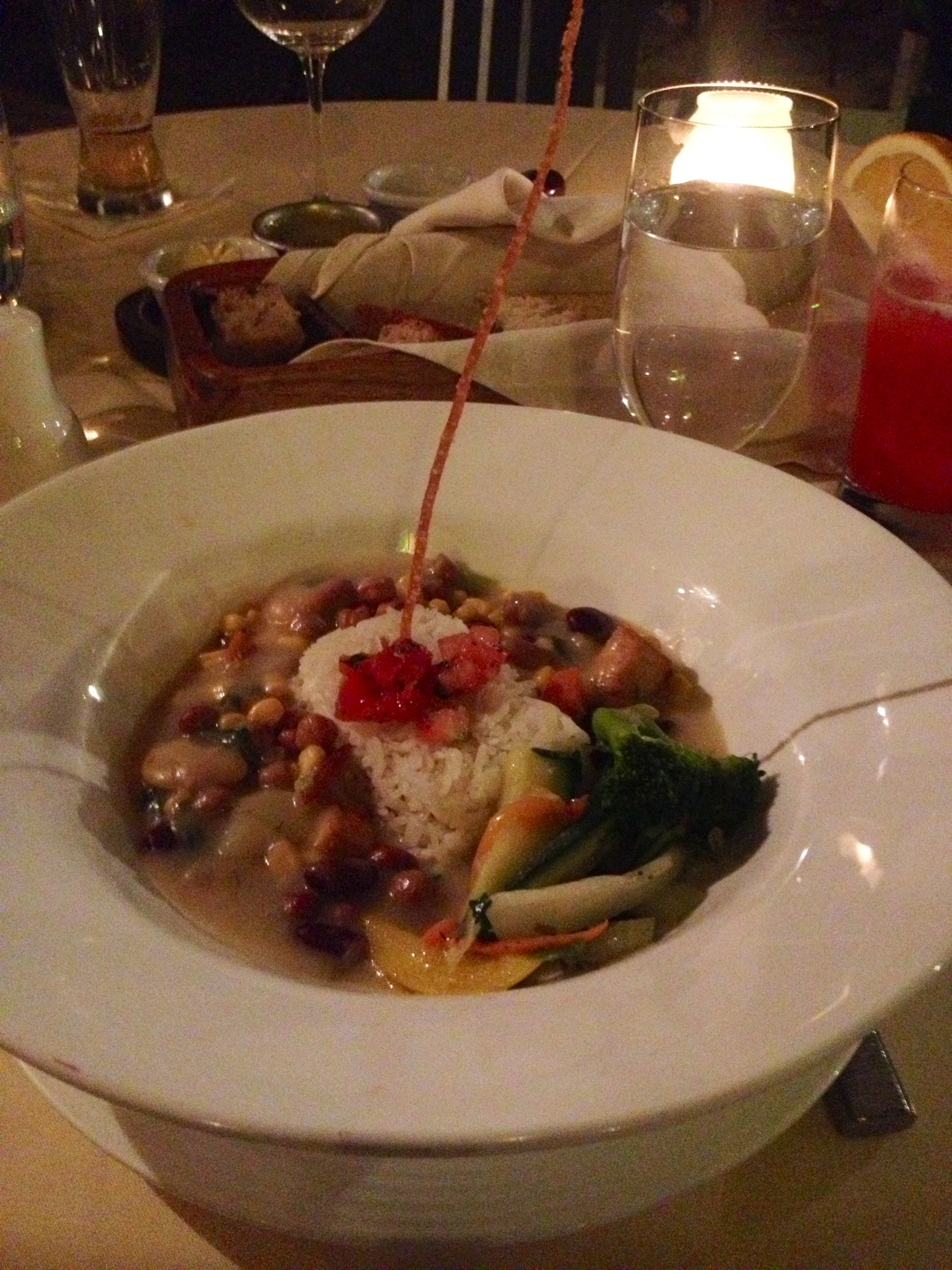 For dessert I had the coconut brownie with caramelized pear. This was probably the worst dish of my dinner. The brownie was cold and mediocre in taste, and the caramelized pear felt like it came out of the can. The coconut ice cream was very good however.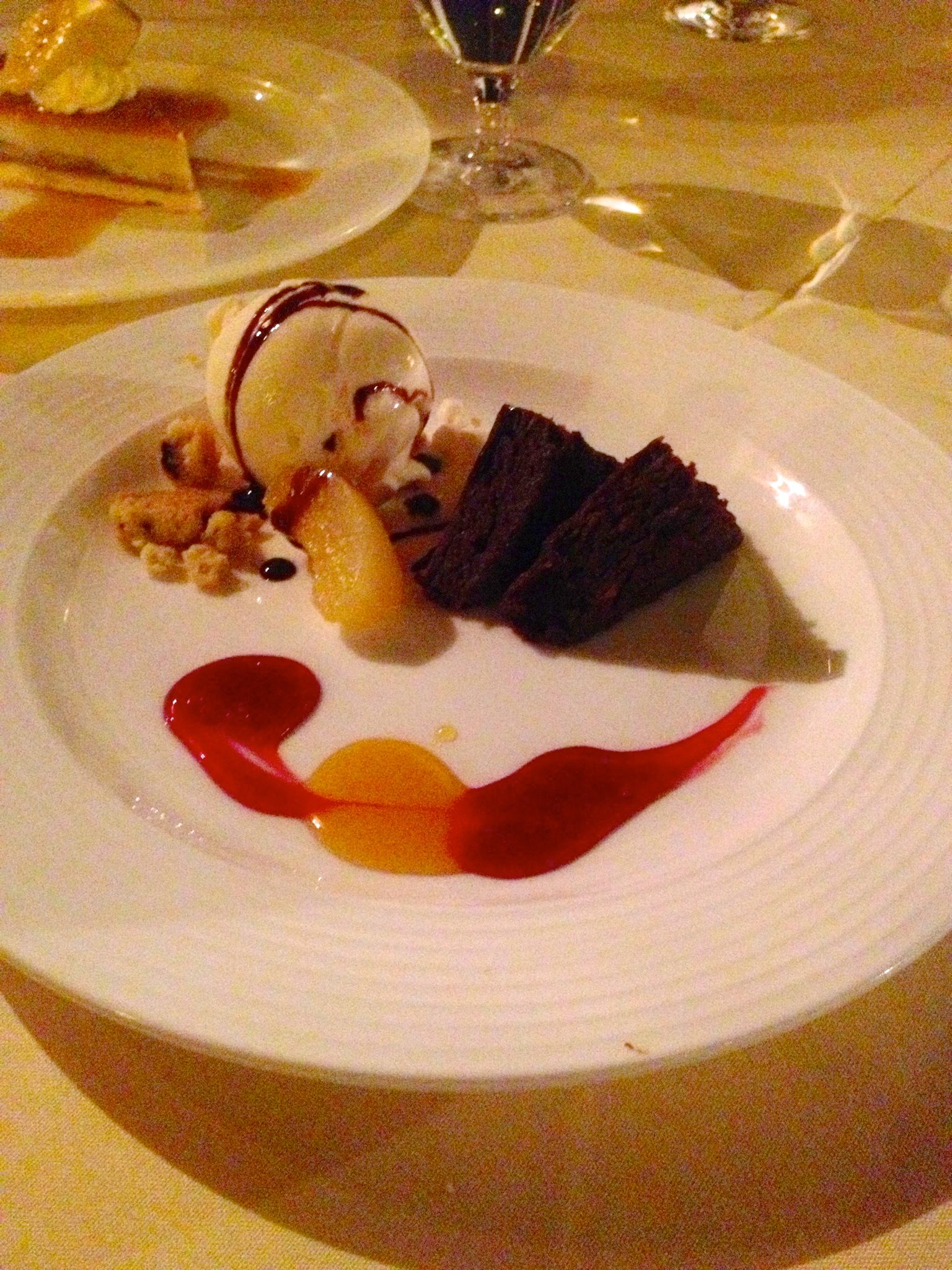 Service: In this case service was great, but service is generally good at hotels and resorts, so I didn't expect anything less. One of our waiters was pretty funny and constantly made jokes, which I liked- it brightens up the atmosphere.
Ambiance: The restaurant was not as festive and tropical as I wanted it to be. And as i mentioned earlier, there were no light on the golf course, so it was pretty dark and gloomy. Also, towards the back of the restaurant the tables were not set up properly and the table clothes were kind of just thrown around. It could've used some cleaning and organizing for sure.
I could continue reviewing restaurants at the resort, but I rather give you a taste of some of the restaurant we went to around the island. I unfortunately did not take many pictures, but I promise to describe it well enough that you won't need a picture!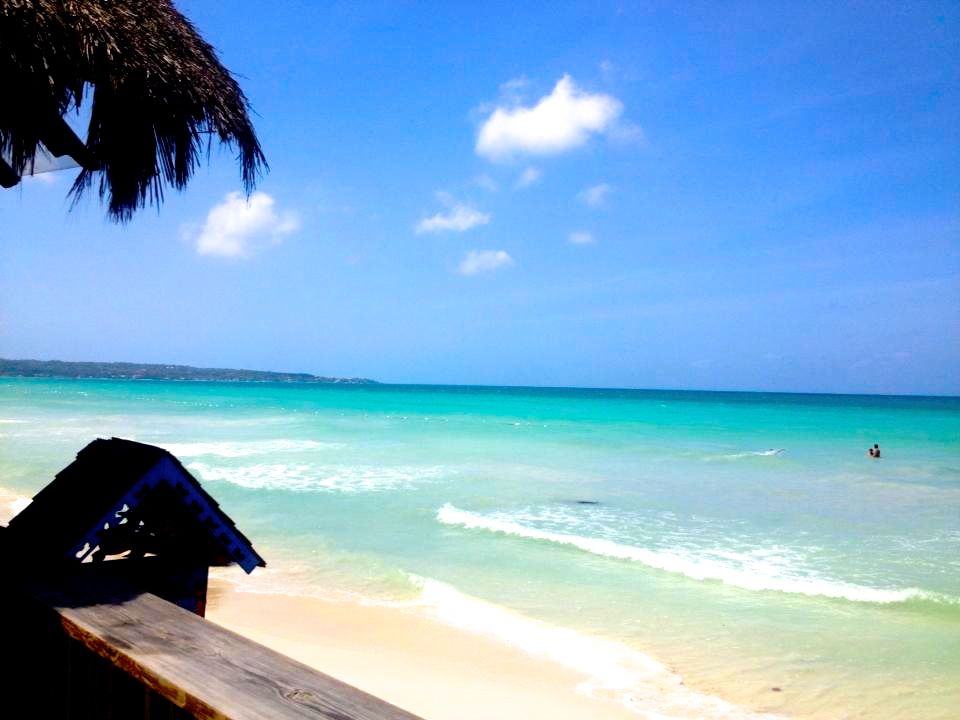 As a day trip, my friends and I traveled to Negril – seven miles of white sand beach and turquiose waters. Our trip on the way there was rather interesting, to say the least, and I would probably have to write an entire additional blog post for it to explain what we observed on the way. After we roasted ourselves on the beautiful beach, we decided to venture around Negril for some lunch. Our "tour guide" (loosely named) drove us to downtown Negril to a ghetto (HUGE understatement) shopping area for lunch. All of refused to get out of the car, so we continued to drive further and stumbled upon Rock House Hotel, which was beautifully set upon cliffs overlooking beautiful Negril beach. We ended up eating lunch at the restaurant here – Rock House Restaurant. Here are some Quick Rates:
Quick Rates (1-10, 10 being the best):
Food: 7
Beverages: 8
Service: 7
Ambiance: 10
Price: 7
Drink: I ordered the a classic mojito, as I did not have one yet in Jamaica. It was great and the mint was so refreshing- it was a perfect after beach drink. You can really tell the difference between fresh ingredients from an island and grocery store ingredients from home. A little bit goes a long way!
Food: I ordered one of the two veggie items ont he menu- Lentil Burger with Jerk Mayo and french fries. I also got some extra spicy jerk sauce on the side. The burger was much better than I had expected, but it was a little on the dry side. I poured on the spicy jerk sauce and spread on the jerk mayo, and it tasted great and was super spicy! The portion was also quite large. To top off my meal, I shared a Coconut Cream Pie with my boyfriend. It was soothing and cooling after a spicy meal and definitely hit the spot.  If you like coconut as much as I do, you'd love this dessert.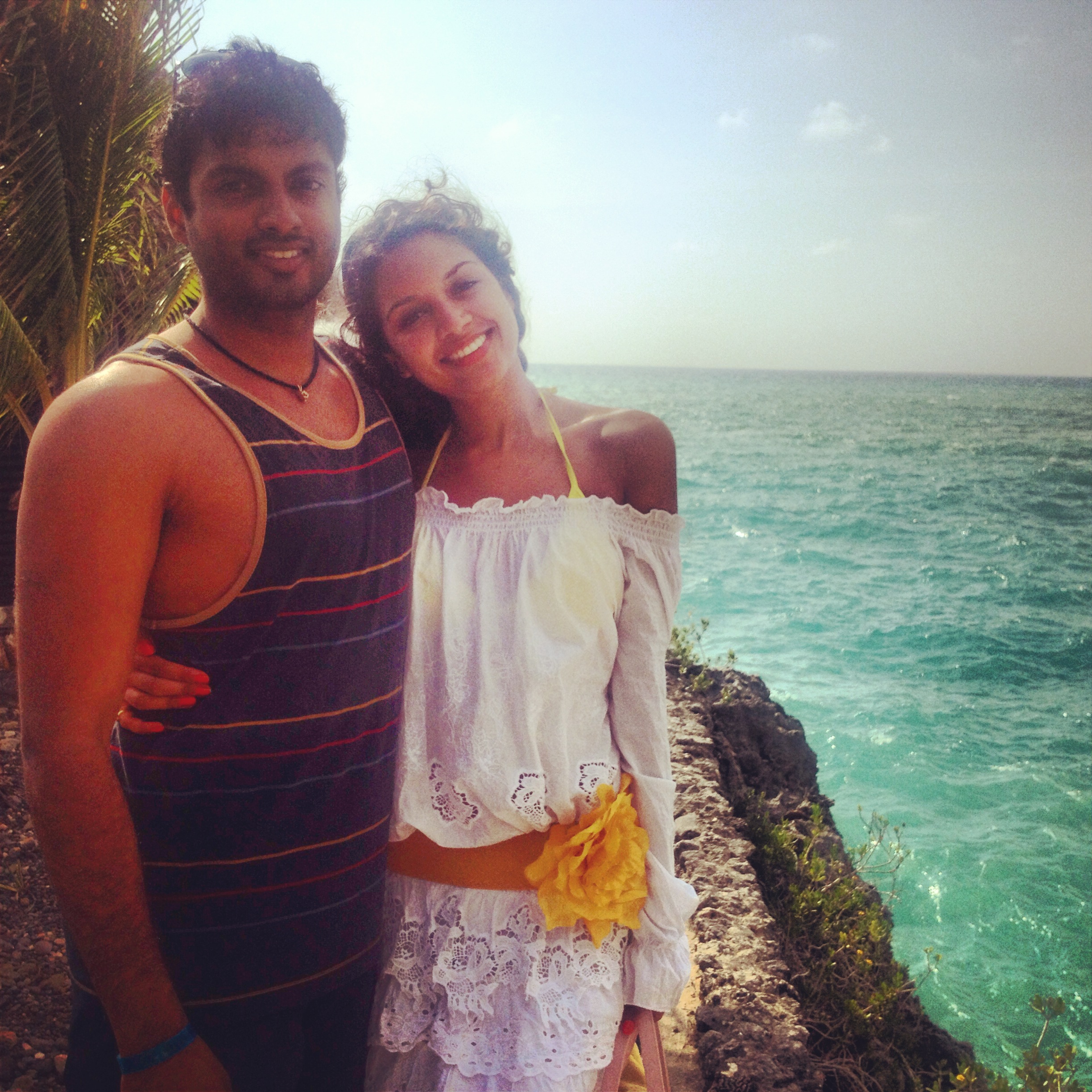 Service: Service was good, but not as efficient as it could be. At times it was hard to get their attention. But at the end of our meal, they were nice enough to give us each of our own bills, and didn't make a single mistake! They would never do that for a table of 12 in the US!
Ambiance: Was absolutely gorgeous. Set on the cliffs in Negril, you can hear the ocean crashing against the restaurant and see the blazing the sun as well as the Rock House Villas. To sum it up – it was awesome. I would definitely recommend going here just for the view.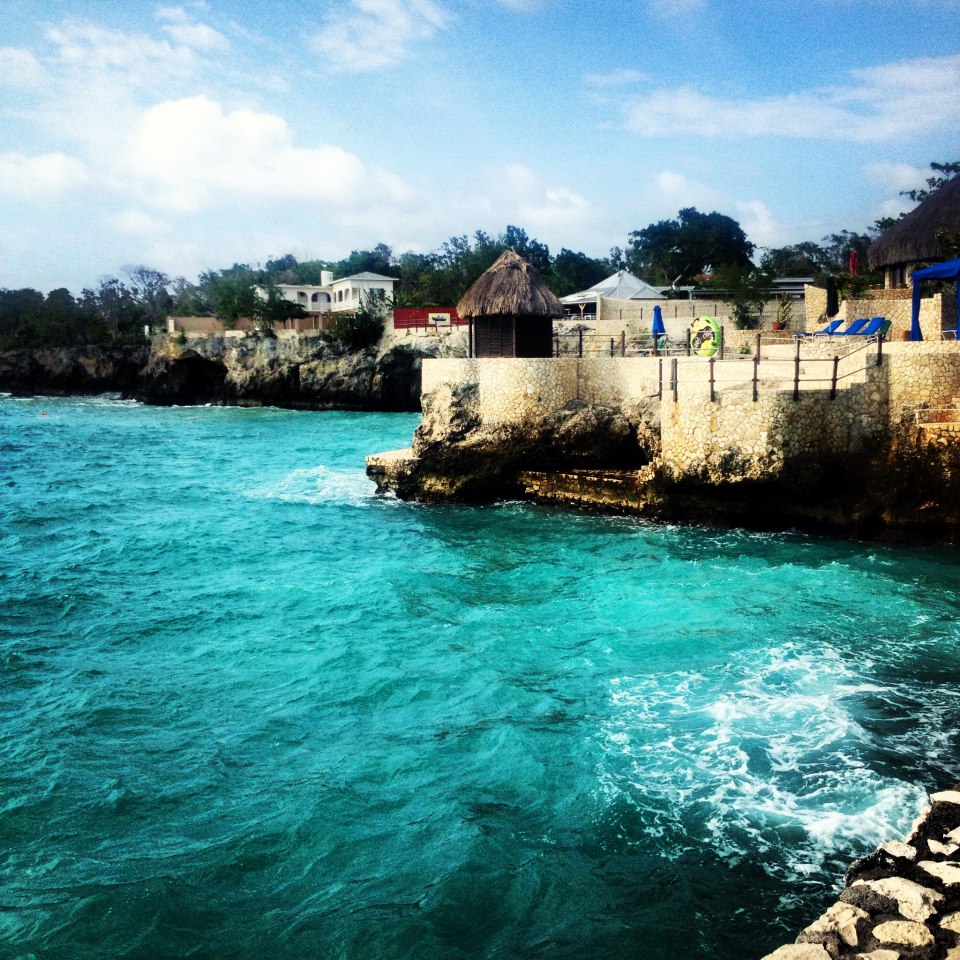 Price: the price was decent for a tourist destination. I had a drink, entree and shared a dessert and with tax and tip I paid $25. I also got a spectacular view and was able to roam around the hotel and take pictures. Not a bad deal huh?
Scotchies – the famous road-side stop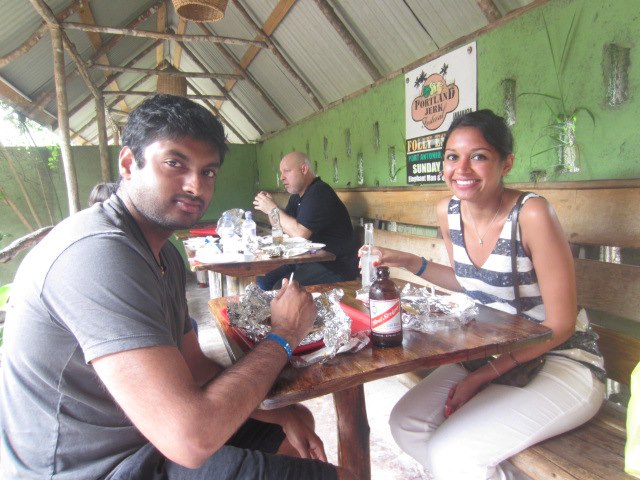 Before we even arrived in Jamaica, we were told by a friend of ours that we cannot leave Jamaica without trying Scotchies, as they serve the best jerk food on the island. We also read reviews on how Scotchies is amazing. My boyfriend would not stop bugging me about Scotchies – he became obsessed before even trying it! I must admit, I did want to try it (and was secretly hoping they had jerk tofu for me). We ended up visiting Scotchies our last day on the island. Here are some Quick Rates:
Quick Rates (1-10, 10 being the best):
Food: 8
Beverages: 6
Service: –
Ambiance: 7
Price: 8
Drink: Jamaica is funny – since Red Stripe is their official beer, that was pretty much a staple on the island. But since I'm not an avid beer drinker, I opted to get the Smironoff Ice – I know, I'm really classy. So as far as drinks go, there weren't any homemade, fruity beverages.
Food: Now, you're probably wondering what can I possible eat at a jerk chicken restaurant. Well, they happened to have a lot of side, which were all vegetarian, and I was more interested in trying their homemade jerk sauce. I ordered Festival, which is a traditional fried dough that is popular in Jamaica, Sweet Potato, Corn and Rice and Beans. You can say I went pretty happy with the side dishes. To accompany my sides, I took a whole lot of Scotchie's famous jerk sauce on the side. Let me just say this was by far the best jerk sauce I have eaten. It was full of fresh scotch bonnet peppers, tons of garlic and spices. It tasted so good with festival – I pretty much used the jerk sauce as a dipping sauce. I also poured it all over my potato, corn and rice and it turned the sweet (green) potato, into something sweet and spicy. I also need to mention that the corn and sweet potato had so much flavor on their and were so sweet. Just the jerk sauce was definitely worth the trip to Scotchie's!!
Service: Can't really rate service here, as you order at a window and pick up your own food
Ambiance: It was actually cuter and cleaner than I had expected. Once you order and pick up your food, you walk into their dining and bar area (everything is outdoors by the way), and it was really cute with a straw lined umbrella-type roof and benches. It felt really tropical and rustic at the same time.
Price: was very reasonable and you can essentially get an entire meal for 2, for about $15- not bad! This includes alcoholic beverages too.
If you are planning a trip to Jamaica, I would definitely recommend going to Scotchie's. This is the true Jamaica jerk experience, haha.
All in all, my tirp to Jamaica was awesome. It was filled with warmth and sunshine and pretty good food! I also managed to get super dark and burnt to a crisp (did you know Indian people can get burnt?!), so I wouldn't take any sunbathing tips from me.
Our group!